Let's face it: You can only watch so much Netflix. At a certain point, all those little floating movie posters start to blend together, and you groan, "I've already watched The Ridiculous 6 a dozen times."
Well, that's what HBO GO and HBO NOW are for. Dig into these classics and recent award-winners currently showing on the premium sibling services.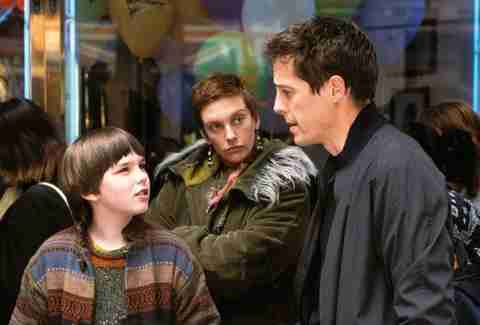 About a Boy (2002)
Remember that guy from Mad Max: Fury Road who's all like, "Oh, what a day! What a lovely day!"? Well, before he was Nux, Nicholas Hoult starred as Marcus Brewer, a geeky little kid who taught a shallow bachelor (Hugh Grant) how to grow up. It's heartwarming, a little cheesy, and a lot of hilarious to watch the mini Hoult and the young Grant help each other open up, accept responsibility, and kill ducks. Make sure you check out the soundtrack from Badly Drawn Boy, a time capsule entry of early-2000s indie bait.
Adaptation. (2002)
Adaptation. captures Nic Cage at his goofy, over-the-top best as Charlie and Donald Kaufman, twin brothers with entirely different approaches to screenwriting. The real Charlie Kaufman -- who also penned Being John Malkovich and Eternal Sunshine of the Spotless Mind -- doesn't have a twin brother, but his wild "adapted" screenplay receives standout performances from Cage, Meryl Streep, Chris Cooper, and Catherine Keener, plus the directorial work of Spike Jonze and a scintillating cameo from Brian Cox.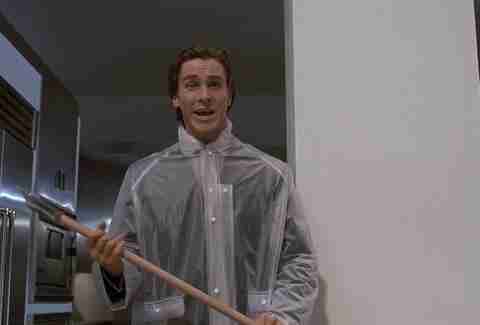 American Psycho (2000)
Bret Easton Ellis's frenzied finance bro Patrick Bateman became all-too-real in the hands of Christian Bale and director Mary Harron, who pushed the surreal nightmare of American Psycho to its highest highs. From pop-infused acts of murder to hyper-designed business cards that send chills down the spine, this is a horror movie that reminds us to fear the 1%.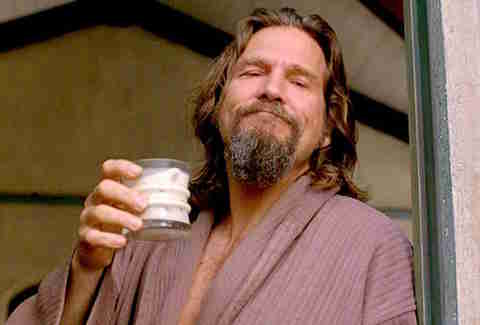 The Big Lebowski (1998)
Since its release, The Big Lebowski has taken on a life of its own, transcending mixed reviews and a weak box-office take to become an oft-quoted cult classic, an urtext for stoner slackers everywhere. While the plot -- inspired by the complex noirs of Raymond Chandler -- is deliberately impenetrable, the Coens don't let narrative logic bog down the fun. The movie barrels through a haze of smoke and features some of the brothers' most memorable symbols, lines, and characters. The rug ("it really tied the room together"). The White Russians. The cardigan. "Nobody fucks with the Jesus." The gutterballs. "Shut the fuck up, Donny!" And, of course, Jeff Bridges' ever-abiding Dude, "or, uh, His Dudeness, or uh, Duder, or El Duderino, if you're not into the whole brevity thing."
The Blues Brothers (1980)
This big-screen jump for John Belushi and Dan Aykroyd's black-suited, sunglass-wearing blues duo is almost like a short TV series. At two-and-a-half hours, The Blues Brothers is among the longest comedies of all time, and the "story" -- in which Jake and Elwood Blues reunite, "get the band back together," then perform one dynamite show to save an orphanage -- is episodic. But it's a great TV series, with musical interludes, gonzo car chases, and dopey, disgusting humor that only Belushi and Aykroyd could pull off. There's never been a movie quite like it, and there never will be again.
Breaking Away (1979)
There have been hundreds of coming-of-age dramedies since this gem from Bullitt director Peter Yates hit theaters, but none as warm, funny, and good-spirited as Breaking Away. Dave (Dennis Christopher) is a teen who wants to become the next great bicycle racer instead of moving on to higher education. His yuk-yuk buddies (played by Dennis Quaid, Daniel Stern, and Jackie Earle Haley) have their own problems that are all too easy to ignore as they take a joyful ride through the familiar post-high-school summer haze.
The Conjuring (2013)
James Wan scared the shit out of moviegoers and restored faith in horror films when he dramatized Ed and Lorraine Warren's haunted farmhouse visit for the big screen. As the two paranormal investigators (played by Patrick Wilson and Vera Farmiga) go head-to-head with a wicked presence, you'll find yourself audibly yelping and wanting nothing to do with the dark. The impeccably choreographed jump scares are damn good, but the Warrens' nail-biting heroics and the family's intoxicating paranoia woven throughout are even better -- proof that big-budget horror flicks don't have to suck.
The Dark Knight (2008)
Not all superhero films are action movies, but The Dark Knight, with its Heat-inspired opening robbery, truck-flipping car chase, and Batman-as-NSA-watchdog high-rise fight, certainly qualifies. Critics have rightly dinged Christopher Nolan's incoherent editing and glaring plot holes, but the Inception director is a master of narrative stacking, layering stories to create a sense of frenzied tension. The Dark Knight is a brilliant Jenga tower of suspense. With Heath Ledger's iconic Joker performance at its center, the movie grabs you by the throat and doesn't let go.
Do the Right Thing (1989)
"Wake up!" demands Mister Señor Love Daddy, the local radio host played by Samuel L. Jackson in director Spike Lee's Brooklyn classic. He's speaking to the members of his community -- Mookie, Sal, Tina, Buggin' Out, Da Mayor, and, of course, the boombox-carrying Radio Raheem -- but he's also talking to the viewer. Few movies have the capacity to expand your consciousness, challenge your worldview, make you laugh, and inspire righteous anger quite like this tale of an ordinary day tragically transformed by police violence. It's hard to stay asleep afterward.
Friday (1995)
Between Are We There Yet? and Are We Done Yet? it's easy to forget that Ice Cube has made some damn good movies. His debut as a screenwriter, Friday, has become a cult classic, and deservedly so -- it helped launch Chris Tucker's career (hey, that's something), spawned the persistent "Bye, Felicia" meme, and entered into the "slackers-on-a-mission" comedy pantheon. How many other first-time screenwriters can boast of similar pop accolades?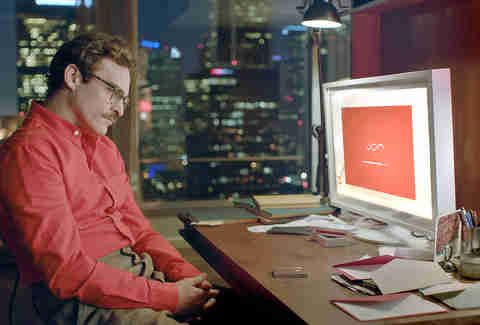 Her (2013)
Spike Jonze's Oscar-winning script throws a lonely greeting-card writer and a fancy Siri-like operating system into a questionable romance. The result, anchored by Joaquin Phoenix and Scarlett Johansson (yes, the latter kills it as the OS), is at once poignant and thought-provoking, especially for a generation that leans more and more on personalized handheld devices.
M*A*S*H (1970)
Before playwright Larry Gelbart transformed it into one of the greatest shows in TV history, M*A*S*H was this rambunctious, humanistic, anti-war war movie from the legendary director Robert Altman. Explaining the detailing in Altman's vignettes would take the wind of the movie's sails, but believe in the cast, which includes Donald Sutherland, Elliott Gould, Tom Skerritt, and Robert Duvall, who embody every type of soldier you might see diligently carrying out their mission, or blowing it off completely, at an everyday base camp.
Minority Report (2002)
When Steven Spielberg's Minority Report came out, the technology looked cool as hell. Luckily that's still kind of the case. Tom Cruise stars here as a police chief running a futuristic pre-crime unit that arrests murderers before they kill. Based on the Philip K. Dick short story of the same name, the film takes an unsettling turn when the prophetic system Cruise's character endorses turns against him. If you're thinking this premise sounds a little Black Mirror-ish, that's because it is.
Mystic River (2003)
In the early 2000s, director Clint Eastwood was cranking out Oscar bait like it was his job, which it was, and Mystic River actually delivers the goods (not to mention actual Oscars for Sean Penn and Tim Robbins). Part mystery, part revenge narrative, part meditation on grief and trauma, Mystic River's complexity remains accessible as an exploration of the unbreakable links between childhood and adulthood. Even Sean Penn haters will be moved.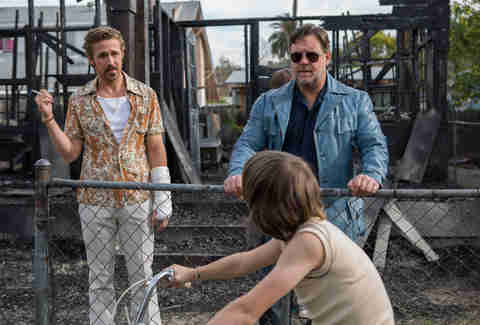 The Nice Guys (2016)
Birthed from '70s funk, covered in porn sleaze, and decorated with the English-language equivalent of shaggy neon carpet, this rollicking, Los Angeles-set noir is a comedy of groovy errors. Writer and director Shane Black combines the spitfire soul of Kiss Kiss Bang Bang with his Iron Man 3 action-directing skills to intoxicating effect. There's a mystery in play -- a missing girl, a celluloid MacGuffin, an auto-industry conspiracy -- but it's all bedrock for Ryan Gosling, the Inspector Clouseau answer to L.A. Confidential, and Russell Crowe, a bruiser straight man who scores just as many laughs, to parade across. Around the time Gosling falls off his third ledge and a 12-year-old starts expounding on penis size, it's clear Black's shooting for lunacy. With only a few bumps along the way, The Nice Guys gets there.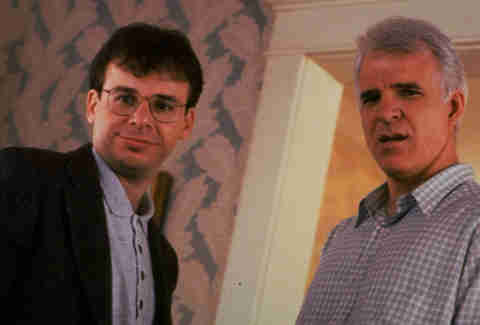 Parenthood (1989)
Anyone who's seen Ron Howard's sitcomy drama about life raising kids can understand why it's been turned into not one, but two NBC TV shows over the years. With a stacked cast including Steve Martin, Rick Moranis, Keanu Reeves, Mary Steenburgen, and Dianne Wiest, the low-key familial saga fits that classic critical bill: It'll make you laugh, it'll make you cry, it'll make you give everyone in the room a hug when the credits roll.
Popstar: Never Stop Never Stopping (2016)
Years of SNL Digital Shorts delivered us to Popstar. Riffing on every facet of the post-Justin Bieber era, this musical mock-doc is the perfect vehicle for the Lonely Island's bombastic pop singles and celebrity-skewering satire. Samberg's Conner Friel teeters on the edge of parody as he spouts profane lyrics ("Fuck me like we fucked bin Laden!") and discovers what it means to be a true artist. Popstar careens in and out of musical numbers, truncating one-note music videos ideas into punctuating jokes. Up there with Monty Python and the Holy Grail in the pantheon of sketch comedy movies.
Raging Bull (1980)
Recent boxing movies like Southpaw, Bleed for This, and Hands of Stone have often felt like male actor vanity projects, well-funded attempts to get super swole for the poster and nothing more. In more ways than one, the gravely serious thespians who star in these films are chasing the lead of Robert De Niro in director Martin Scorsese's boxing classic, but they often fail to notice what sets this acclaimed boxing tale apart: Jake LaMotta is not cool. He's pathetic. Ugly. Despicable. A fool. But we keep watching because of the depth of humanity De Niro, Scorsese, and writer Paul Schrader bring to the material. We keep watching because it's impossible to look away.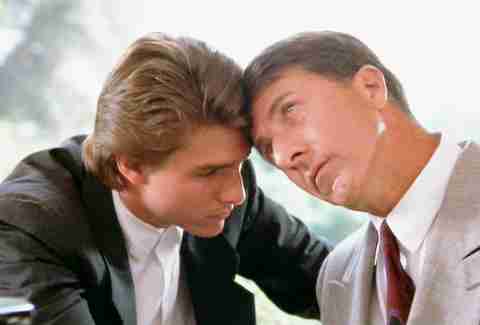 Rain Man (1988)
Barry Levinson's Oscar-winning classic follows a young hustler (Tom Cruise) who vies for the trust and custody of his older brother (Dustin Hoffman), an autistic savant, after the latter inherits their father's multimillion dollar estate. As the unlikely duo hits the road across the Western US, they (spoiler!) learn as much about themselves as they do each other. It's a must (re-)watch, the kind of potent dramedy that'll still split your sides and empty your tear ducts within the same scene.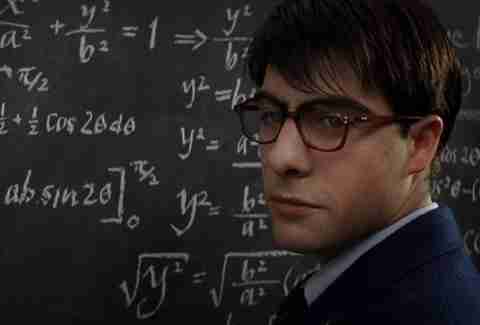 Rushmore (1998)
Rushmore will show you how Jason Schwartzman got his start. Wes Anderson gave the actor his big-screen debut with a role as a perpetual high schooler who shirks his classroom responsibilities to overload on extracurriculars. Olivia Williams, Luke Wilson, and, of course, Bill Murray round out the cast, and Owen Wilson helped pen the script. One of his weirder works, Anderson's second feature comes complete with an inappropriate love triangle and some truly great payback scenes. (RIP bike.)
Sixteen Candles (1984)
John Hughes' seminal Molly Ringwald romance set the template for every high school rom-com that followed. The eve of Samantha's 16th birthday -- and her big sister's wedding day -- is jam-packed with every teen trauma imaginable, but the cringes are grounded in sincere comedy. Featuring a career-making performance from Anthony Michael Hall as the freshman nerd trying to score big.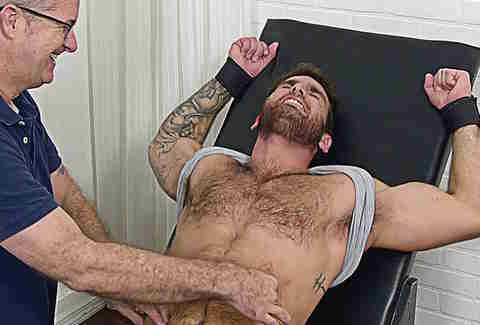 Tickled (2016)
When journalist David Farrier attempts to investigate the bizarre world of competitive tickling, he hits a roadblock: a mysterious bully who acts like a real-life supervillain. Farrier and Dylan Reeve's 92-minute documentary -- among the best of 2016 -- starts to unspool as a rollicking exposé, but it quickly morphs into an uncomfortable thriller.
Unforgiven (1992)
Clint Eastwood's Oscar-winning Western inverts the hero mold by turning an aging outlaw into a driven do-gooder. Eastwood stars alongside Morgan Freeman, Gene Hackman, and the late Richard Harris, who all contribute wisdom and brutality to this portrayal of redemption in the Old West. Everything you know about Eastwood's "Man With No Name" persona is upended when his character, a widowed pig farmer, sets out for the mission of his life.
Sign up here for our daily Thrillist email and subscribe here for our YouTube channel to get your fix of the best in food/drink/fun.