Let's face it: You can only watch so much Netflix. At a certain point, all those little floating movie posters start to blend together, and you groan, "I've already watched The Ridiculous 6 a dozen times."
Well, that's what HBO GO and HBO NOW are for. Dig into these classics and recent award-winners currently showing on the premium sibling services.
Recommended Video
This Pizza Dip Lets You Throw a New Kind of Pizza Party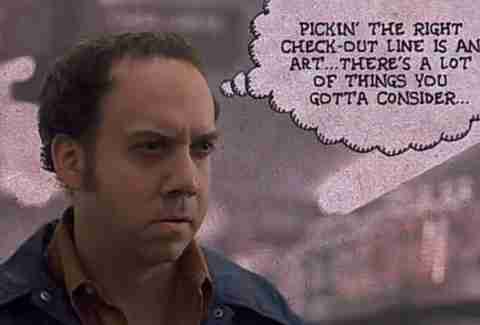 American Splendor (2003)
Paul Giamatti plays the perfect curmudgeon in this quirky biopic of Harvey Pekar, the illustrator behind the self-deprecating comic book strip also called American Splendor. Pekar shot to national fame thanks to combative appearances on David Letterman's late-night show, the last of which effectively turned into an on-air argument that ended their tense friendship. Part-documentary (with appearances from Pekar himself), part comic book, and part fictional biopic, there's nothing quite like American Splendor -- a fitting tribute, because there was no one quite like Harvey Pekar. 
Being John Malkovich (1999)
You can't doubt the audacity of screenwriter Charlie Kaufman (Eternal Sunshine of the Spotless Mind, Anomalisa), whose first produced screenplay hinged on attracting the title actor to get on board with a script that has office drones discovering a portal into his mind. John Cusack, Catherine Keener, and Cameron Diaz combine to create an atmosphere of desperate, egomaniacal darkness, and by the end you'll feel confused and maybe a little slimy about the times you've participated in celebrity gawking.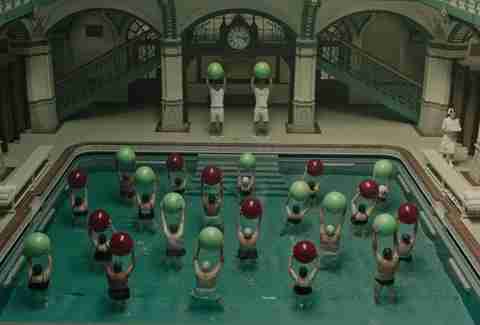 A Cure for Wellness (2017)
Toeing the line between horror freak-out and psychological slow-burn, Gore Verbinski's A Cure for Wellness is a movie that resists easy classification. An odd marketing campaign that purposefully played into "fake news" confusion didn't help sell this lengthy, novelistic tale of a young executive (Dane DeHaan) getting sent to a sinister wellness center in the Swiss Alps to retrieve his company's CEO. The gothic twists of the plot are a bit overwrought, but the imagery -- terrifying eels, unnerving dental procedures, and Bioshock-like mazes -- casts a spell, and the only cure is watching this one over and over. 
Anchorman: The Legend of Ron Burgundy (2004)
In the comedy that turned Will Ferrell into a full-blown movie star, the legend of Ron Burgundy, San Diego's top-rated newsman in an era when "anchormen reigned supreme," was born. Though Burgundy "was the balls" of California local news programming, his outrageous success is threatened once female anchor Veronica Corningstone (Christina Applegate) arrives at his boy's club of a broadcast station to shake things up. Directed by Oscar winner Adam McKay and starring a whole cast of ridiculous characters (like Paul Rudd as Brian Fantana and Steve Carell as Brick Tamland), Anchorman has become a comedic classic -- itself a legendary, crudely hilarious film.
Butch Cassidy and the Sundance Kid (1969)
Paul Newman and Robert Redford were the original Clooney and Pitt, 1969's Butch Cassidy and the Sundance Kid the original bandit heist movie. There's a reason you'll see this playing during every outdoor summer screening season: Based on a pair of real-life outlaws, this Oscar-winning, canonical film has come to define '60s cinema, despite its initial lukewarm critical reception. Watch it to check a box, enjoy it because you can.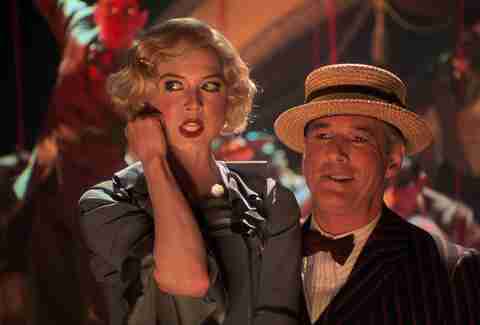 Chicago (2002)
This Broadway-to-screen adaptation was the first musical to pick up the Best Picture Oscar in 34 years, and for good reason. Jubilant, raunchy, and bold enough to stage musical numbers in the least realistic ways possible, Chicago is an unabashed Hollywood production where the star-studded cast of Renée Zellweger, Catherine Zeta-Jones, Richard Gere, Queen Latifah, John C. Reilly doesn't so much disappear into roles like the murderous Roxie Hart or the manipulative Billy Flynn as it does completely own them. A good movie to play in the background for the tunes but a great movie to sit down and soak up.
Dunkirk (2017)
The circumstances that left hundreds of thousands of Allied troops surrounded by Nazi troops and trapped on the beaches of Dunkirk in May 1940 are messy, convoluted, and marred by militaristic debate. Director Christopher Nolan's treatment of "Operation Dynamo," the effort to smuggle those men out through waves of air raids and U-boat torpedo attacks, is not. Intricate yet simplistic, like the pocket watch one hears tik-toking behind every bar of Hans Zimmer's propulsive score, Dunkirk is an elemental chronicle where each path of escape -- by land, by sea, by sky -- diverts back to the Hell on earth that was World War II. There aren't so much characters as there are factions of men, soldiers and British amateurs looking to lend a hand. There's no plot beyond "get the hell out." But in Nolan's hands, and through IMAX-sized frames, it's a mesmerizing, maddening, and often isolating experience -- this was real life.
Fahrenheit 451 (2018)
Technically a TV movie, since it was made for HBO, but we'll let it slide. Ray Bradbury's essential dystopian novel where books are banned gets the small screen treatment, starring Michael B. Jordan as Montag, a fireman who ultimately questions the value and purpose behind the book-burning mission. We're looking forward to the interpretation of the book's sci-fi imagery, as well as Michael Shannon evilly commanding, "Burn it."
Fargo (1996)
The Coen brothers' 1996 classic has stood the test of time (and inspired the anthology TV show of the same name) for a reason. Stacked with a star-studded cast and infused with a dark sense of humor, this homespun murder story, about Jerry Lundegaard's (William H. Macy) clumsy crime goof, won't disappoint. It more than deserved the Oscars it received for best screenplay and best actress in a lead role -- Frances McDormand, don'tcha know? If you've never seen it, ya gotta.
Goodfellas (1990)
Revered by cineastes and dorm-poster-loving bros alike, Martin Scorsese's take on Nicholas Pileggi's Wiseguy unfolds like Alice in Wonderland, with youngster Henry Hill (Ray Liotta) plummeting down the mafia rabbit hole into a hell he could never have imagined. Performances by Robert de Niro and Joe Pesci are notorious, but it's the way that Scorsese's coked-up camerawork weaves through history that makes Goodfellas frightening, delirious, and darkly funny. What do you mean I'm funny?
Inherent Vice (2014)
Paul Thomas Anderson's adaptation of Thomas Pynchon's detective novel plays as a drugged-out post-modern masterpiece of style that successfully navigates Pynchon's challenging prose, but it's also downright funny. As perpetually stoned private investigator Doc Sportello, Joaquin Phoenix mumbles his way through one of Pynchon's almost indecipherably complex plots, which involves organized crime, a wealthy landowner, mistresses, informants, and lots and lots of drugs. An ensemble cast that includes Josh Brolin, Reese Witherspoon, and Owen Wilson helps give this madcap movie an early jump on cult classic status. 
The Lego Batman Movie (2017)
If you thought every incarnation of Batman has already been explored, you probably didn't play with Legos as a kid. Will Arnett reprises his role as the plasticized superhero in The Lego Movie, but this time he's the main attraction. It's mostly all good fun in a familiar story that pits Batman against Joker in a battle for the heart and soul of Lego Gotham, so if you enjoyed the Lego universe the first go-round, you'll probably be into the DC Comics-centric version as well. 
Tickled (2016)
When journalist David Farrier attempts to investigate the bizarre world of competitive tickling, he hits a roadblock: a mysterious bully who acts like a real-life supervillain. Farrier and Dylan Reeve's 92-minute documentary -- among the best of 2016 -- starts to unspool as a rollicking exposé, but it quickly morphs into an uncomfortable thriller.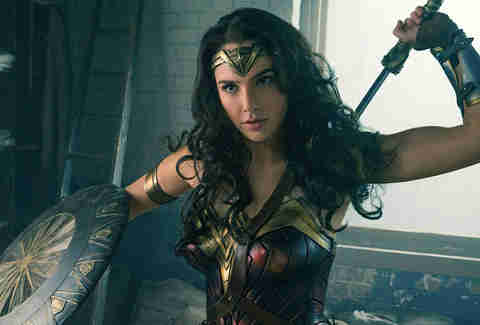 Wonder Woman (2017)
Yes, it's crazy that it took so long to get a female-led superhero blockbuster, especially given the proliferation of superheroes in the Marvel cinematic universe. But Wonder Woman finally arrived and delivered the goods -- the superhero movie that broke all kinds of records last year, and now you can watch (or re-watch) from home.
Sign up here for our daily Thrillist email and subscribe here for our YouTube channel to get your fix of the best in food/drink/fun.