Let's face it: You can only watch so much Netflix. At a certain point, all those little floating movie posters start to blend together, and you groan, "I've already watched The Ridiculous 6 a dozen times."
Well, that's what HBO GO and HBO NOW are for. Dig into these classics and recent award-winners currently showing on the premium sibling services.
Recommended Video
The International Trailer for 'The Last Jedi' May Have Revealed Something Huge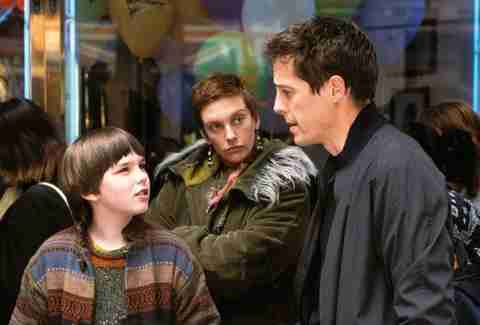 About a Boy (2002)
Remember that guy from Mad Max: Fury Road who's all like, "Oh, what a day! What a lovely day!"? Well, before he was Nux, Nicholas Hoult starred as Marcus Brewer, a geeky little kid who taught a shallow bachelor (Hugh Grant) how to grow up. It's heartwarming, a little cheesy, and a lot of hilarious to watch the mini Hoult and the young Grant help each other open up, accept responsibility, and kill ducks. Make sure you check out the soundtrack from Badly Drawn Boy, a time capsule entry of early-2000s indie bait.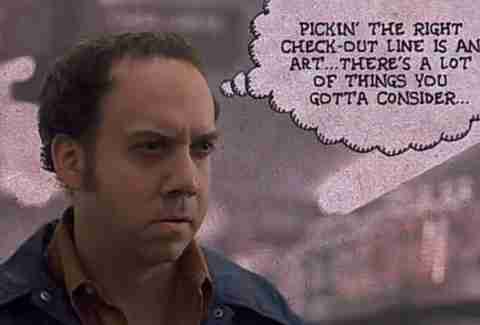 American Splendor (2003)
Paul Giamatti plays the perfect curmudgeon in this quirky biopic of Harvey Pekar, the illustrator behind the self-deprecating comic book strip also called American Splendor. Pekar shot to national fame thanks to combative appearances on David Letterman's late-night show, the last of which effectively turned into an on-air argument that ended their tense friendship. Part-documentary (with appearances from Pekar himself), part comic book, and part fictional biopic, there's nothing quite like American Splendor -- a fitting tribute, because there was no one quite like Harvey Pekar.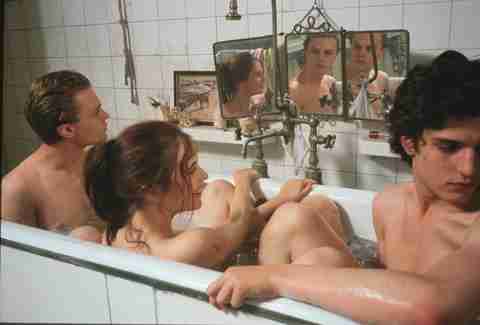 The Dreamers (2003)
Controversial director Bernardo Bertolucci helmed this disturbing love letter to French cinema, which takes place against the backdrop of the history-making 1968 student riots. American student Matthew (Michael Pitt) meets brother and sister Theo and Isabelle (Louis Garrel and Eva Green) during a protest against the firing of film archivist Henri Langlois, and the three embark on a strange, incestuous exploration of film and life. It's a cringe-inducing experience at times, but it's also a touching examination of youth and the sacrifices people make to challenge or become part of society.
E.T. the Extra-Terrestrial (1982)
People like to talk about "wonder" when they talk about Steven Spielberg. But in his best films, like E.T., that sense of wonder is always rooted in the drab confines of reality. This story of a boy and his alien friend lets Spielberg explore all of his pet themes at once -- the void left by absent fathers, the mundane horror of suburbia, the need to accept outsiders -- but the movie endures because the details surrounding the iconic moonlit bike ride are so specific: the Coors E.T. drinks, the Speak & Spell he uses, and the Reese's Pieces he loves. Like modern life, the world of E.T. is one defined by brands, consumer goods, and the need to escape. If only we all had another planet to phone home to.
The Exorcist (1973)
The original, unquestionable, undisputed great grandpappy of "possession" horror, and one hell of a brutally good time, William Friedkin's The Exorcist is not just one of the scariest films ever made, it's also one of the most well-constructed horror movies of all time. The story of demon-inhabited Regan, her distraught mother, and the two priests working their religious mojo to save her life holds up to repeat viewings -- partially because the horrific set pieces still hold up resoundingly well, and also because the actors create realistic, believable characters who are worthy of our empathy.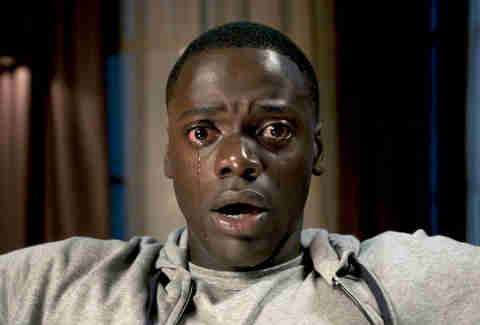 Get Out (2017)
It's a short leap from the socially conscious sketch comedy of Key & Peele to the psychological terror (and resulting laughs) of Get Out. Jordan Peele's directorial debut begins as like an update of Guess Who's Coming to Dinner?, Daniel Kaluuya's Chris harboring the appropriate amount of skepticism over meeting the upper-crust white parents of his girlfriend Rose (Allison Williams). As the weekend hours pass, Chris stumbles into a racially charged conspiracy that only Peele, a student of Wes Craven and horror masters of yesteryears, could conjure up. Littered with one-liners and laced with tension, Get Out is a ravenous masterpiece tailor made for America's current climate.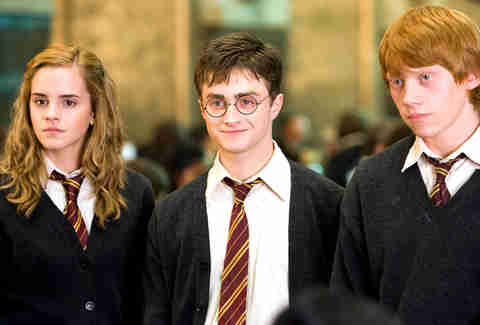 The Harry Potter movies
Fans of Harry and the gang have waited a long time for the films to make their way to a streaming platform, and now all eight of them are on HBO. Watching all of them in a weekend would make for one epic binge.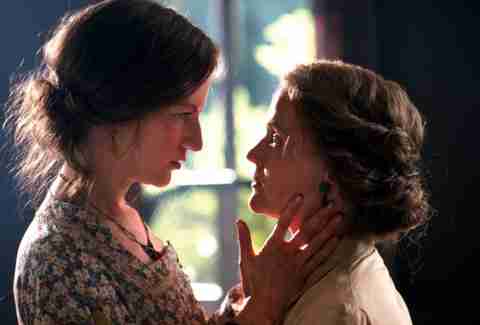 The Hours (2002)
An adaptation of Michael Cunningham's novel about Virginia Woolf's novel, Mrs. Dalloway, The Hours tells three connected stories over separate 20th century time periods. Nicole Kidman picked up a Best Actress Oscar for her brooding, prosthetic-nose-enhanced portrayal of Woolf, with Julianne Moore and Meryl Streep helping round out an insanely talented cast.
Jackie (2016)
Jackie is one of the most barbed and breathless movies of the year. The idea of a Jackie Kennedy biopic conjures glamour and gloss for many. Director Pablo Larraín and Natalie Portman don't forget that the First Lady's eye-popping pink Chanel suit was eventually soaked with JFK's blood. As she plots a funeral procession that will cement her late husband as a pillar of American presidency, Jackie drifts between states of depression, wonder, and a terror resembling madness, Portman delivers every moment with quiet roar. Backed by a molten soundtrack and Larraín's wide-eyed camera, Jackie is the most haunting history lesson of the year.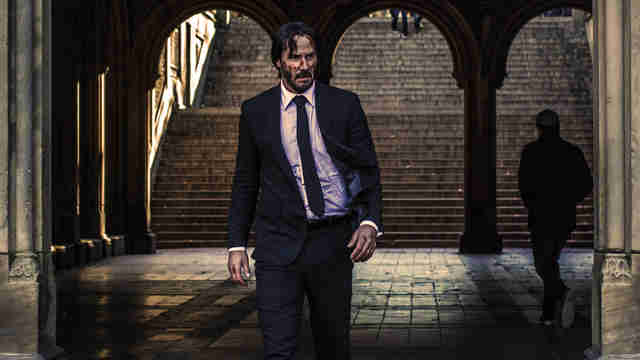 John Wick: Chapter 2 (2017)
A run-on sentence of gun-fu prose, the first John Wick became an instant action classic when it dropped two years ago. Stahelski and Reeves meet impossibly high expectations with more brutal fights, windier shootouts, and a finger-lickin' helping of assassin guild mythology. You could remove every instance of Reeves's Wick planting a bullet in a foe's neck or taking a razor blade to the knee out of John Wick: Chapter 2 and you'd still have a badass movie, a testament to the intricate and loony world created by writer Derek Kolstad. At a time when most action movies settle for one trailer-worthy setpiece, this sequel gives and gives and gives until you scream bloody murder. Bloody bad guy murder.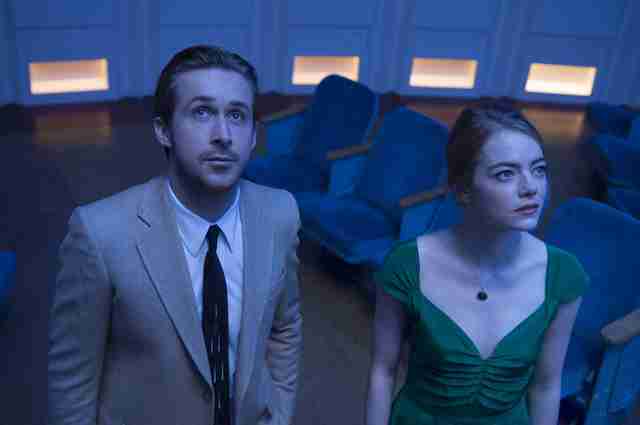 La La Land (2016)
Lifting from 20th century musicals of every Technicolor hue, La La Land puts a hop in the steps of two artists as they navigate Hollywood and romance. Gosling, as a jazz purist who yearns to open his own club, and Stone, a barista-cum-actress who spends equal time auditioning and daydreaming, pull off an acting two-step by imbuing Broadway-style fantasy -- complete with showstoppers, solos, and dance routines -- with a realistic struggle creative types will recognize. The drama isn't as potent as Chazelle's pragmatic spectacle, but rarely do we get crowd-pleasers with a head and a heart. Just try to quit humming the keystone single "City of Stars" -- and if you do, tell me how, because I can't.
The Lego Batman Movie (2017)
If you thought every incarnation of Batman has already been explored, you probably didn't play with Legos as a kid. Will Arnett reprises his role as the plasticized superhero in The Lego Movie, but this time he's the main attraction. It's mostly all good fun in a familiar story that pits Batman against Joker in a battle for the heart and soul of Lego Gotham, so if you enjoyed the Lego universe the first go-round, you'll probably be into the DC Comics-centric version as well.
Logan (2017)
Before the "MCU," Christopher Nolan's Bat-movies, and all three Spider-Man screen incarnations, there was the growing, gallant Wolverine from 2000's X-Men. Seventeen years of unwavering ferocity later, Hugh Jackman ends his warrior's story on a bedrock of history: in 2029, Wolverine is now a tall-tale hero lionized in paperback; Logan is a whiskey-guzzling drunk numbing the past and courting death. Stewart's Professor X, a decaying psychic warhead, and Laura, a genetic prototype with claws like Logan, force him to become protector once more. While Mangold grants the gruesome, R-rated dreams of X-fans, Logan stands as one of the best comic book movies of all time by slicing through fatalistic philosophy and the true definition of healing. Wolverine's body can mend five-minute-old bullet wounds in a flash, but a lifetime of loss? Not in his mutant DNA.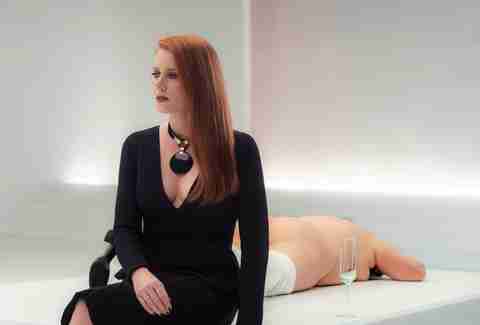 Nocturnal Animals (2016)
Seven years after his directorial debut, A Single Man, fashion designer Tom Ford stepped back behind the camera to construct a relationship thriller that rings of Cormac McCarthy. Only Ford could put together a movie this stylish and gritty, which leaves you wondering, "What the hell did I just watch?" in the best way possible.
Popstar: Never Stop Never Stopping (2016)
Years of SNL Digital Shorts delivered us to Popstar. Riffing on every facet of the post-Justin Bieber era, this musical mock-doc is the perfect vehicle for the Lonely Island's bombastic pop singles and celebrity-skewering satire. Samberg's Conner Friel teeters on the edge of parody as he spouts profane lyrics ("Fuck me like we fucked bin Laden!") and discovers what it means to be a true artist. Popstar careens in and out of musical numbers, truncating one-note music videos ideas into punctuating jokes. Up there with Monty Python and the Holy Grail in the pantheon of sketch comedy movies.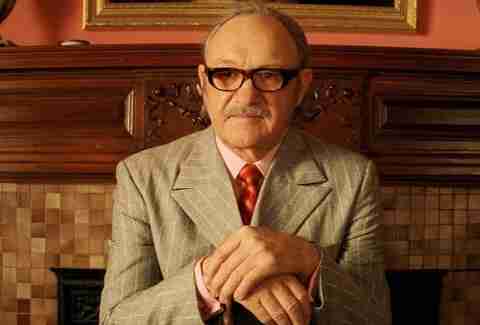 The Royal Tenenbaums (2001)
Nearly two decades after its release, The Royal Tenenbaums remains director Wes Anderson's most recognizable work, with still-quotable lines, a star-packed ensemble cast, and Anderson's beautiful sets highlighting the wry satire that plays out in a dysfunctional upper-crust family. Always rewatchable.
Tickled (2016)
When journalist David Farrier attempts to investigate the bizarre world of competitive tickling, he hits a roadblock: a mysterious bully who acts like a real-life supervillain. Farrier and Dylan Reeve's 92-minute documentary -- among the best of 2016 -- starts to unspool as a rollicking exposé, but it quickly morphs into an uncomfortable thriller.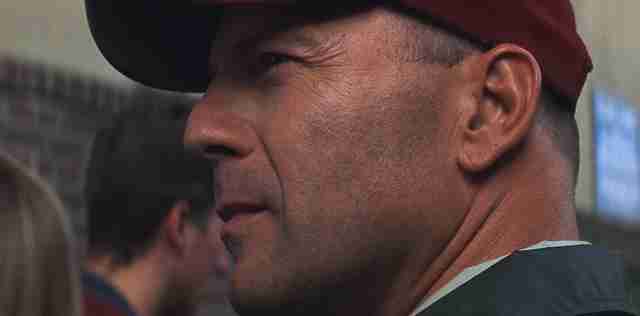 Unbreakable (2000)
With 2019's Glass, M. Night Shyamalan is set to sequelize this underrated pseudo-comic-book movie by converging the worlds of never-sick David Dunn (Bruce Willis) and the frail psychopath Mr. Glass (Samuel L. Jackson) with the oddities seen in this year's Split franchise. Whatever makes him happy! Even if the concept-fusing experiment goes awry, nothing will ever change this subdued gem, where palpable feelings of dread, guilt, and empowerment are splashed with moments of rainy day superheroism.
Warcraft (2016)
Although it bombed at the American box office, and may have pushed director Duncan Jones back into independent film-making for the foreseeable future, Warcraft shouldn't be overlooked. The wildly popular game gets a big-screen translation that's both faithful to the original's look and mythology, but the orcs-vs.-humans story never quite clicked Stateside. There's a reason Jones compared the movie to the divisive British condiment Marmite: You either love it or you hate it.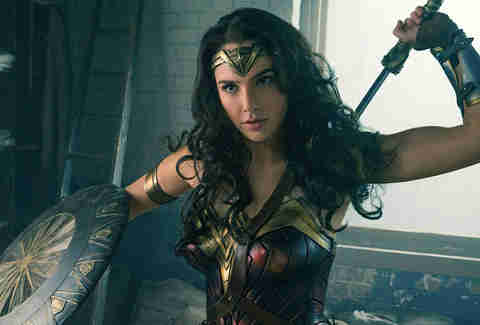 Wonder Woman (2017)
Yes, it's crazy that it took so long to get a female-led superhero blockbuster, especially given the proliferation of superheroes in the Marvel cinematic universe. But Wonder Woman finally arrived and delivered the goods -- the superhero movie that broke all kinds of records last year, and now you can watch (or re-watch) from home.
Sign up here for our daily Thrillist email and subscribe here for our YouTube channel to get your fix of the best in food/drink/fun.