Let's face it: You can only watch so much Netflix. At a certain point, all those little floating movie posters start to blend together, and you groan, "I've already watched The Ridiculous 6 a dozen times."
Well, that's what HBO GO and HBO NOW are for. Dig into these classics and recent award-winners currently showing on the premium sibling services.
Recommended Video
The Post-Credit of 'Thor:Ragnarok' May Confirm the Sad Fate for This Character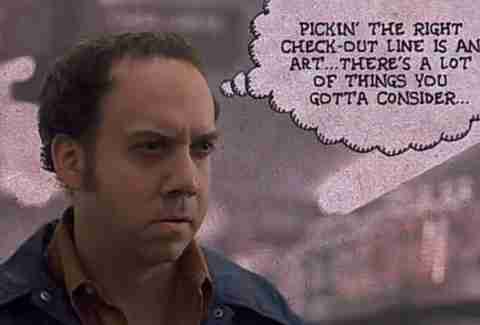 American Splendor (2003)
Paul Giamatti plays the perfect curmudgeon in this quirky biopic of Harvey Pekar, the illustrator behind the self-deprecating comic book strip also called American Splendor. Pekar shot to national fame thanks to combative appearances on David Letterman's late-night show, the last of which effectively turned into an on-air argument that ended their tense friendship. Part-documentary (with appearances from Pekar himself), part comic book, and part fictional biopic, there's nothing quite like American Splendor -- a fitting tribute, because there was no one quite like Harvey Pekar.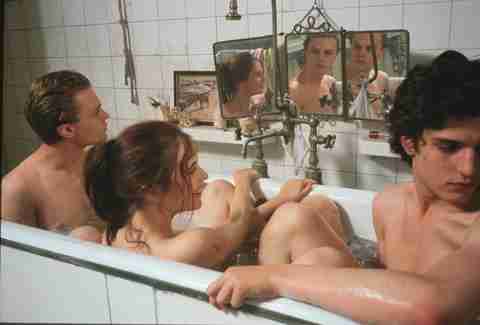 The Dreamers (2003)
Controversial director Bernardo Bertolucci helmed this disturbing love letter to French cinema, which takes place against the backdrop of the history-making 1968 student riots. American student Matthew (Michael Pitt) meets brother and sister Theo and Isabelle (Louis Garrel and Eva Green) during a protest against the firing of film archivist Henri Langlois, and the three embark on a strange, incestuous exploration of film and life. It's a cringe-inducing experience at times, but it's also a touching examination of youth and the sacrifices people make to challenge or become part of society.
Dunkirk (2017)
The circumstances that left hundreds of thousands of Allied troops surrounded by Nazi troops and trapped on the beaches of Dunkirk in May 1940 are messy, convoluted, and marred by militaristic debate. Director Christopher Nolan's treatment of "Operation Dynamo," the effort to smuggle those men out through waves of air raids and U-boat torpedo attacks, is not. Intricate yet simplistic, like the pocket watch one hears tik-toking behind every bar of Hans Zimmer's propulsive score, Dunkirk is an elemental chronicle where each path of escape -- by land, by sea, by sky -- diverts back to the Hell on earth that was World War II. There aren't so much characters as there are factions of men, soldiers and British amateurs looking to lend a hand. There's no plot beyond "get the hell out." But in Nolan's hands, and through IMAX-sized frames, it's a mesmerizing, maddening, and often isolating experience -- this was real life.
E.T. the Extra-Terrestrial (1982)
People like to talk about "wonder" when they talk about Steven Spielberg. But in his best films, like E.T., that sense of wonder is always rooted in the drab confines of reality. This story of a boy and his alien friend lets Spielberg explore all of his pet themes at once -- the void left by absent fathers, the mundane horror of suburbia, the need to accept outsiders -- but the movie endures because the details surrounding the iconic moonlit bike ride are so specific: the Coors E.T. drinks, the Speak & Spell he uses, and the Reese's Pieces he loves. Like modern life, the world of E.T. is one defined by brands, consumer goods, and the need to escape. If only we all had another planet to phone home to.
The Exorcist (1973)
The original, unquestionable, undisputed great grandpappy of "possession" horror, and one hell of a brutally good time, William Friedkin's The Exorcist is not just one of the scariest films ever made, it's also one of the most well-constructed horror movies of all time. The story of demon-inhabited Regan, her distraught mother, and the two priests working their religious mojo to save her life holds up to repeat viewings -- partially because the horrific set pieces still hold up resoundingly well, and also because the actors create realistic, believable characters who are worthy of our empathy.
Fahrenheit 451 (2018)
Technically a TV movie, since it was made for HBO, but we'll let it slide. Ray Bradbury's essential dystopian novel where books are banned gets the small screen treatment, starring Michael B. Jordan as Montag, a fireman who ultimately questions the value and purpose behind the book-burning mission. We're looking forward to the interpretation of the book's sci-fi imagery, as well as Michael Shannon evilly commanding, "Burn it."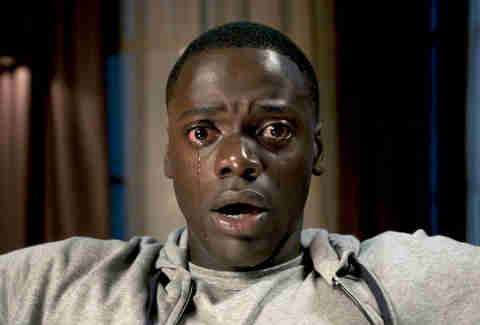 Get Out (2017)
It's a short leap from the socially conscious sketch comedy of Key & Peele to the psychological terror (and resulting laughs) of Get Out. Jordan Peele's directorial debut begins as like an update of Guess Who's Coming to Dinner?, Daniel Kaluuya's Chris harboring the appropriate amount of skepticism over meeting the upper-crust white parents of his girlfriend Rose (Allison Williams). As the weekend hours pass, Chris stumbles into a racially charged conspiracy that only Peele, a student of Wes Craven and horror masters of yesteryears, could conjure up. Littered with one-liners and laced with tension, Get Out is a ravenous masterpiece tailor made for America's current climate.
Girls Trip (2017)
Holy shit, this movie is funny. Riding the most basic premise (four friends take a wild vacation in New Orleans!) to the most obvious conclusion (they have a blast, then they get upset, but in the end, they're best friends!) Lee and his four female cohorts bring the R-rated comedy back to where it belongs: a perverse wonderland where dick jokes slay and spray-peeing on a crowds of unsuspecting bystanders is a religious experience. Girls Trip is as pure as Old School or Bridesmaids, and like both, boasts a breakout star. Haddish steals every scene, and a bit where she viciously fellates a banana while lubricating with a grapefruit, pulp flying in every direction, is the defining image of 2017.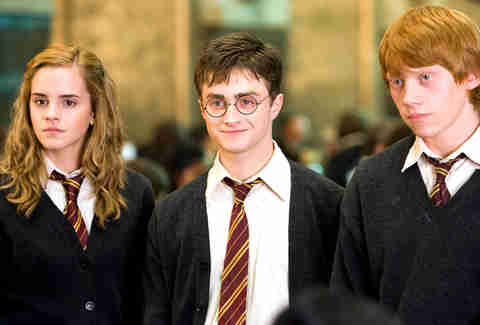 The Harry Potter movies
Fans of Harry and the gang have waited a long time for the films to make their way to a streaming platform, and now all eight of them are on HBO. Watching all of them in a weekend would make for one epic binge.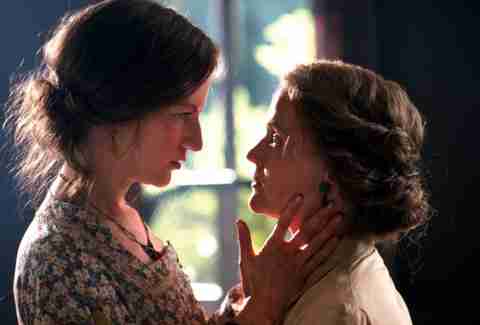 The Hours (2002)
An adaptation of Michael Cunningham's novel about Virginia Woolf's novel, Mrs. Dalloway, The Hours tells three connected stories over separate 20th century time periods. Nicole Kidman picked up a Best Actress Oscar for her brooding, prosthetic-nose-enhanced portrayal of Woolf, with Julianne Moore and Meryl Streep helping round out an insanely talented cast.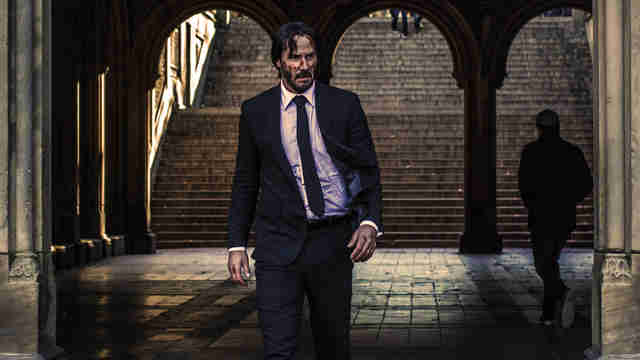 John Wick: Chapter 2 (2017)
A run-on sentence of gun-fu prose, the first John Wick became an instant action classic when it dropped two years ago. Stahelski and Reeves meet impossibly high expectations with more brutal fights, windier shootouts, and a finger-lickin' helping of assassin guild mythology. You could remove every instance of Reeves's Wick planting a bullet in a foe's neck or taking a razor blade to the knee out of John Wick: Chapter 2 and you'd still have a badass movie, a testament to the intricate and loony world created by writer Derek Kolstad. At a time when most action movies settle for one trailer-worthy setpiece, this sequel gives and gives and gives until you scream bloody murder. Bloody bad guy murder.
The Lego Batman Movie (2017)
If you thought every incarnation of Batman has already been explored, you probably didn't play with Legos as a kid. Will Arnett reprises his role as the plasticized superhero in The Lego Movie, but this time he's the main attraction. It's mostly all good fun in a familiar story that pits Batman against Joker in a battle for the heart and soul of Lego Gotham, so if you enjoyed the Lego universe the first go-round, you'll probably be into the DC Comics-centric version as well. 
Logan (2017)
Before the "MCU," Christopher Nolan's Bat-movies, and all three Spider-Man screen incarnations, there was the growing, gallant Wolverine from 2000's X-Men. Seventeen years of unwavering ferocity later, Hugh Jackman ends his warrior's story on a bedrock of history: in 2029, Wolverine is now a tall-tale hero lionized in paperback; Logan is a whiskey-guzzling drunk numbing the past and courting death. Stewart's Professor X, a decaying psychic warhead, and Laura, a genetic prototype with claws like Logan, force him to become protector once more. While Mangold grants the gruesome, R-rated dreams of X-fans, Logan stands as one of the best comic book movies of all time by slicing through fatalistic philosophy and the true definition of healing. Wolverine's body can mend five-minute-old bullet wounds in a flash, but a lifetime of loss? Not in his mutant DNA.
Tickled (2016)
When journalist David Farrier attempts to investigate the bizarre world of competitive tickling, he hits a roadblock: a mysterious bully who acts like a real-life supervillain. Farrier and Dylan Reeve's 92-minute documentary -- among the best of 2016 -- starts to unspool as a rollicking exposé, but it quickly morphs into an uncomfortable thriller.
Warcraft (2016)
Although it bombed at the American box office, and may have pushed director Duncan Jones back into independent film-making for the foreseeable future, Warcraft shouldn't be overlooked. The wildly popular game gets a big-screen translation that's both faithful to the original's look and mythology, but the orcs-vs.-humans story never quite clicked Stateside. There's a reason Jones compared the movie to the divisive British condiment Marmite: You either love it or you hate it.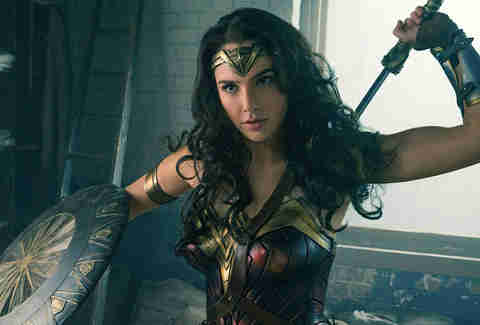 Wonder Woman (2017)
Yes, it's crazy that it took so long to get a female-led superhero blockbuster, especially given the proliferation of superheroes in the Marvel cinematic universe. But Wonder Woman finally arrived and delivered the goods -- the superhero movie that broke all kinds of records last year, and now you can watch (or re-watch) from home.
Sign up here for our daily Thrillist email and subscribe here for our YouTube channel to get your fix of the best in food/drink/fun.