Let's face it: You can only watch so much Netflix. At a certain point, all those little floating movie posters start to blend together, and you groan, "I've already watched Ridiculous 6 a dozen times."
Well, that's what HBO GO and HBO NOW are for. Dig into these classics and recent award-winners currently showing on the premium sibling services.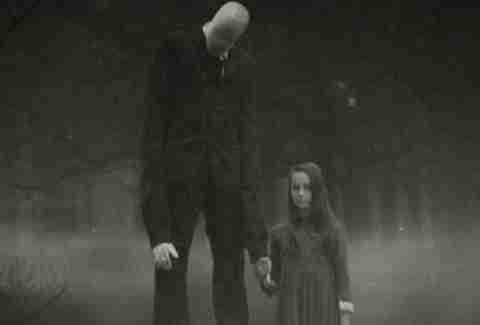 Beware the Slenderman (2016)
In 2014, a pair of 12-year-old girls were charged as adults with attempted homicide after stabbing a friend in what they said was an attempt to prove the existence of a mysterious creature named Slender Man. Irene Taylor Brodsky's gripping documentary details their crime, now known as the Slender Man stabbing, a near-fatal tragedy that almost took an innocent schoolgirl's life. The helmer deftly mixes interviews, interrogation footage, and reenactments to raise a serious moral question -- should children be held accountable for adult crimes? -- and craft a cautionary tale about the internet's power to warp impressionable minds.
Do the Right Thing (1989)
"Wake up!" demands Mister Señor Love Daddy, the local radio host played by Samuel L. Jackson in director Spike Lee's Brooklyn classic. He's speaking to the members of his community -- Mookie, Sal, Tina, Buggin' Out, Da Mayor, and, of course, the boombox-carrying Radio Raheem -- but he's also talking to the viewer. Few movies have the capacity to expand your consciousness, challenge your worldview, make you laugh, and inspire righteous anger quite like this tale of an ordinary day tragically transformed by police violence. It's hard to stay asleep afterward.
Mike and Dave Need Wedding Dates (2016)
Like Wedding Crashers made by the generation who grew up watching Wedding Crashers, this Zac Efron comedy offers predictably raunchy laughs. Thanks to uproarious assists from Aubrey Plaza, Anna Kendrick, Adam DeVine, and Silicon Valley's Kumail Nanjiani (as a ponytailed, oiled-up masseuse), the scheme lands -- just not always in the places you'd expect.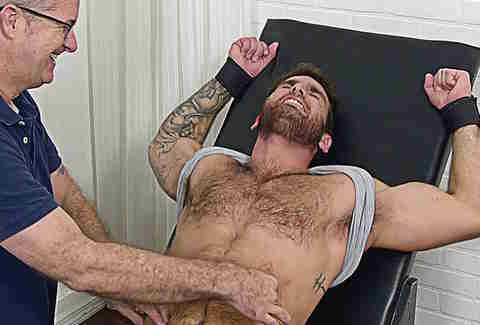 Tickled (2016)
When journalist David Farrier attempts to investigate the bizarre world of competitive tickling, he hits a roadblock: a mysterious bully who acts like a real-life supervillain. Farrier and Dylan Reeve's 92-minute documentary -- among the best of 2016 -- starts to unspool as a rollicking exposé, but it quickly morphs into an uncomfortable thriller.
Mystic River (2003)
In the early 2000s, director Clint Eastwood was cranking out Oscar bait like it was his job, which it was, and Mystic River actually delivers the goods (not to mention actual Oscars for Sean Penn and Tim Robbins). Part mystery, part revenge narrative, part meditation on grief and trauma, Mystic River's complexity remains accessible as an exploration of the unbreakable links between childhood and adulthood. Even Sean Penn haters will be moved.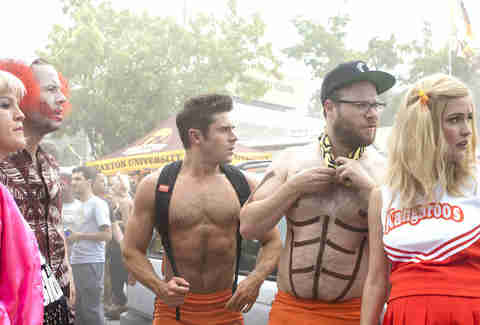 Neighbors 2: Sorority Rising (2016)
Comedy sequels are notoriously challenging: For every 22 Jump Street, there's a dozen Hangover Part Whatevers. So it's amazing that this clever retread, which installs a rambunctious sorority next door to Seth Rogen and Rose Byrne's laid-back yuppies, is so consistently smart, funny, and even poignant. Hats (and shirts) off to Zac Efron, who takes a seemingly one-dimensional jock character and finds new layers of sweetness and self-awareness in his lunk-headed bro. Bring on Neighbors 3.
X-Men: Apocalypse (2016)
If you miss the old X-Men cartoon, feel like living in a 1980s bubble, enjoy Quicksilver slo-mo action, and want to see tons of blood, Apocalypse could be the movie you didn't know you needed in your life right now. Not sold? Check out our full review for further convincing.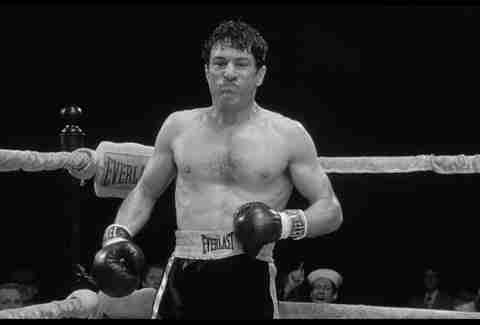 Raging Bull (1980)
Recent boxing movies like Southpaw, Bleed for This, and Hands of Stone have often felt like male actor vanity projects, well-funded attempts to get super swole for the poster and nothing more. In more ways than one, the gravely serious thespians who star in these films are chasing the lead of Robert De Niro in director Martin Scorsese's boxing classic, but they often fail to notice what sets this acclaimed boxing tale apart: Jake LaMotta is not cool. He's pathetic. Ugly. Despicable. A fool. But we keep watching because of the depth of humanity De Niro, Scorsese, and writer Paul Schrader bring to the material. We keep watching because it's impossible to look away.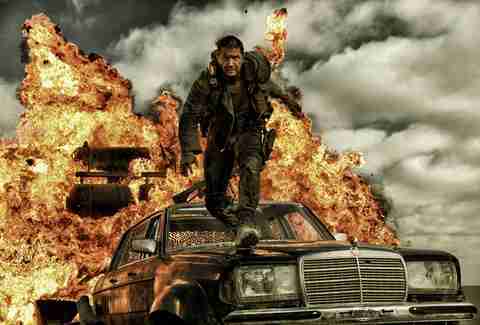 Mad Max: Fury Road (2015)
In telling a simple story of endurance, 70-year-old writer-director George Miller kicks up a roaring dust cloud of poetic and political meaning, letting viewers interpret the film's swirling thematic storm as they see fit. Is it really about feminism? Climate change? The relative merits of attaching a flamethrower to your guitar? Like all great works of art, it's open to endless close readings but also blessed with a singular sense of purpose, a searching quality that never lets up. It's so good we put it at the top of our own 2015 list -- if you haven't seen it yet, what's wrong with you?
Sixteen Candles (1984)
John Hughes' seminal Molly Ringwald romance set the template for every high school rom-com that followed. The eve of Samantha's 16th birthday -- and her big sister's wedding day -- is jam-packed with every teen trauma imaginable, but the cringes are grounded in sincere comedy. Featuring a career-making performance from Anthony Michael Hall as the freshman nerd trying to score big.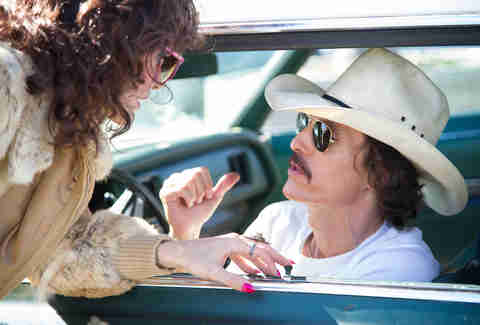 Dallas Buyers Club (2013)
The movie that earned Matthew McConaughey his Best Actor Oscar (and gave the world that brilliant speech and white tux) tells the true story of Ron Woodroof, an AIDS patient in Texas who smuggles treatment from Mexico during a time when the disease still carried a stigma and had few effective treatments. McConaughey's performance is reason enough to watch; Jared Leto's Oscar-winning role as a transgender woman who forges an unlikely business relationship with McConaughey's Woodroof is a bonus.
Friday (1995)
Between Are We There Yet? and Are We Done Yet? it's easy to forget that Ice Cube has made some damn good movies. His debut as a screenwriter, Friday, has become a cult classic, and deservedly so -- it helped launch Chris Tucker's career (hey, that's something), spawned the persistent "Bye, Felicia" meme, and entered into the "slackers-on-a-mission" comedy pantheon. How many other first-time screenwriters can boast of similar pop accolades?
Above the Law (1988)
Before singing about safe spaces on South Park, Steven Seagal made a name for himself in the '80s and '90s as an action star. His first feature effort -- as actor and writer -- follows CIA op-turned-vice cop Nico Toscani around the streets of Chicago as he drops motherfuckers and holds those who think they're, yeah, above the law, accountable. Though the stylish elements of the movie haven't aged well, the fisticuffs have.
The Road Warrior (1981)
While Mad Max: Fury Road topped critics' lists and racked up Oscar nominations, it's worth remembering where the cylinders first fired. No, not the first Mad Max film, more of a grungy cop drama. We're talking about The Road Warrior, George Miller's soft reboot of the 1979 original. With Mel Gibson's taciturn, raw performance, outlandish character designs, and its final pulverizing chase sequence, the movie defined what the phrase "post-apocalyptic" would mean for future generations. In the process, it also set a new bar for pure gasoline-fueled, pedal-to-the-metal insanity -- one that has, arguably, never been topped.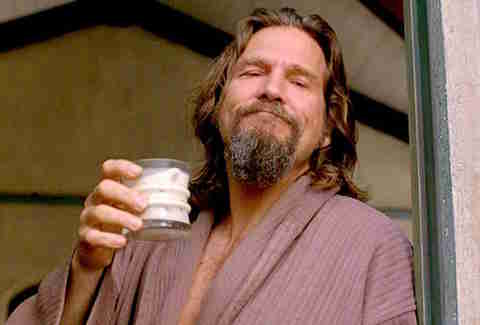 The Big Lebowski (1998)
Since its release, The Big Lebowski has taken on a life of its own, transcending mixed reviews and a weak box-office take to become an oft-quoted cult classic, an ur-text for stoner slackers everywhere. While the plot -- inspired by the complex noirs of Raymond Chandler -- is deliberately impenetrable, the Coens don't let narrative logic bog down the fun. The movie barrels through a haze of smoke and features some of the brothers' most memorable symbols, lines, and characters. The rug ("it really tied the room together"). The White Russians. The cardigan. "Nobody fucks with the Jesus." The gutterballs. "Shut the fuck up, Donny!" And, of course, Jeff Bridges' ever-abiding Dude, "or, uh, His Dudeness, or uh, Duder, or El Duderino, if you're not into the whole brevity thing."
Sign up here for our daily Thrillist email, and get your fix of the best in food/drink/fun.