The Best Music Documentaries on Netflix
Learn the stories behind your favorite music.
'jeen-yuhs'

| Netflix
'jeen-yuhs'

| Netflix
You don't need to know the difference between a flugelhorn and a flumpet to appreciate a good music documentary. With the right mix of charismatic and offbeat personalities, rigorous attention to detail, and a judicious limitation of outright hagiography, the result can be simply a great movie (see: Don't Look Back).
Of course, loving the subject only makes a music doc more enjoyable, and Netflix has a solid selection of music docs to help you wile away the hours pondering what it would be like if you had become a rock 'n' roll star.
ALSO READ: The best docs and docuseries available to stream on Netflix, and the best documentaries of 2021.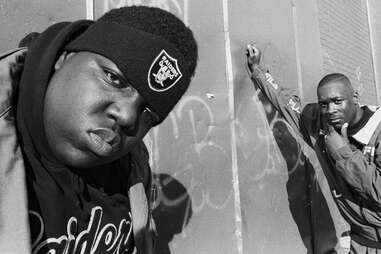 Biggie: I Got a Story To Tell (2021)
Die-hard rap fans have known since The Notorious B.I.G.'s second and final studio album Life After Death that the legendary Brooklyn rapper had a story to tell, but this Netflix's documentary about the hip-hop icon reveals how so much of his story has actually gone overlooked. Thanks to rare footage captured by Biggie's childhood friend Damion "D-Roc" Butler and archived in-depth interviews, Biggie: I Got a Story to Tell offers an expansive look at Christopher Wallace's meteoric rise as a rapper, his evolving psyche, and his unrealized ambitions. Rather than yet another doc focused on the lead-up to his still unsolved murder, this must-watch feature celebrates his life and adds a bit of light to the dark cloud surrounding his untimely death.
BLACKPINK: Light Up the Sky (2020)
Unless you've been living under a rock, you should be at least slightly aware that K-pop is one of the biggest, if not the biggest, phenomenon in music right now. It's not necessarily new, but it's still new to some—and this documentary about the current reigning queens of the genre, BLACKPINK, is an excellent entry point. Documentarian Caroline Suh (Salt Fat Acid Heat) chronicles their rise in this film, from their early days being primed by their agency YG Entertainment with archival footage to today with contemporary interviews. For those curious about the dynamics of YG and its business model of more or less manufacturing stars from young ages, you won't find that here; Light Up the Sky is more interested in turning the stage lights on these four artists to spotlight their individuality, struggles, and triumphs. It'll certainly give you a newfound respect for the girl group, or if you're already a Blink, expect to love these girls even more.
Clive Davis: The Soundtrack of Our Lives (2017)
Director Chris Perkel's documentary on Clive Davis is the equivalent of a greatest hits package. Literally: The music biz exec famously signed and brought success to some of the biggest acts in history, including Janis Joplin, Barry Manilow, Billy Joel, Whitney Houston, and many others. It's also a sweeping, loving overview of the life and career of the influential former Columbia and Arista Records president and RCA chair, with many iconic talking heads singing his praises. Though the doc veers into hagiography rather than a strictly informational look, seeing how Davis touched decades upon decades of popular music is a hit in itself.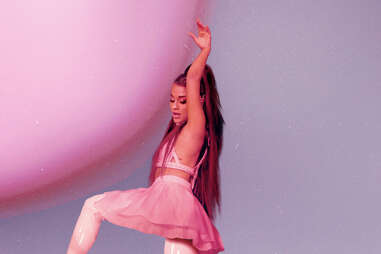 Excuse Me, I Love You (2020)
Need to be immersed in a world of sexy, saccharine pop perfection? Let Ariana Grande help you with that. This tour documentary sits you in the front row on the London stop of Ari's Sweetener World Tour to see her dazzling performances of hits like "God Is a Woman," "7 Rings," and many others. Because the concert doc, directed by longtime music documentarian Paul Dugdale, can at times feel manufactured to tailor to Grande's controlled image—she is credited as an executive producer—you won't find much unveiled about her personality or the music industry beyond what appears under the spotlight. That doesn't deny the pop star's allure or talent, though: Fans of her music will be served a bubblegum pop delight on a silver platter.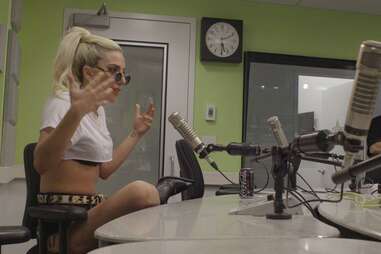 Gaga: Five Foot Two (2017)
There is the Lady Gaga of then—the meat dresses, the lobster hats—and, as chronicled in this behind-the-scenes doc, the Gaga of now, a forceful, musical talent who's just as vulnerable as every other "little monster" on the planet. Gaga: Five Foot Two contextualizes the woman behind the belted anthems in everyday life, from seconds before her big Super Bowl halftime show to the doctor's office, where reality hits hard. As MTV's Diary once bluntly stated, "You think you know... but you have no idea."
Homecoming: A Film by Beyoncé (2019)
2018's Coachella, now dubbed "Beychella," has already gone down in history thanks to Beyoncé's monumental headlining performance. In Homecoming, the pop icon not only places you in the front row of the concert, but gives an in-depth look at the the show's conception and production, exploring her creative process and just how important it was to her to highlight the influence of HBCUs and celebrate black culture in her set. The film is more than the spectacle of the icon and her career-spanning music; it finds Beyoncé in a rare intimate light, breaking down what has become the unmatchable artistry that's made her a global superstar.
I Called Him Morgan (2016)
Stop us if you've heard this one before: A preternaturally gifted jazz musician is murdered by his common-law wife, who went to prison for murder before being paroled and moving to North Carolina. Two decades later, she gives an interview to her night school teacher, then dies a year later. Two decades after that, a documentary comes out, based on her interviews and recollections of the jazz musician's contemporaries. Sound familiar? Of course not. The story of jazz trumpeter Lee Morgan, who was shot to death following a gig during a New York City blizzard, and his wife/murderer is singular, making I Called Him Morgan necessary viewing for any jazz fan and everyone interested in the limits of human relationships.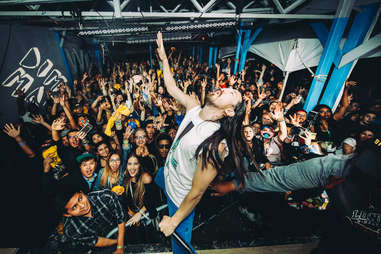 I'll Sleep When I'm Dead (2016)
EDM superstar Steve Aoki is the son of Benihana founder Hiroaki "Rocky" Aoki, and is known for throwing cakes into audience member's faces during crazed, acrobatic live sets. These two facts probably confirm whatever preconceived notions of EDM non-fans hold, but this look at Aoki's career and approach to music also illuminate a scene too often stereotyped as just a bunch of rich kids doing molly and dancing. Though that's there, too.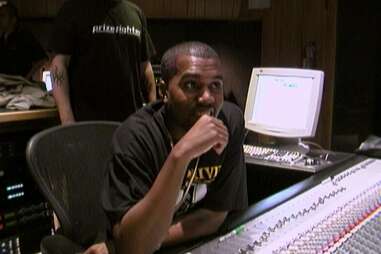 jeen-yuhs (2022)
Kanye "Ye" West is an endlessly complicated figure—being a recording artist who was once an outspoken, groundbreaking titan in rap, but has become synonymous with controversy. This three-parter attempts to reframe the narrative by focusing on the early stages of his career. Consisting of intimate footage shot by Clarence "Coodie" Simmons, who also narrates, and Chike Ozah, the directors of West's breakout "Through the Wire" video, the film takes you back to West's time in Chicago, when he was attempting to be seen as more than a producer by an increasingly indifferent recording industry. The rare, early clips of him in the studio, the Rock-A-Fella offices, and spending time with his late mother position the film as an underdog story. But like its subject, jeen-yuhs is also frustrating in its inability to tell a full story, as the filmmakers started losing access as his star ascended, and fails to touch on many career-defining moments. But those who have had a hard time reckoning with being a fan in recent years may still find something fascinating here.
John & Yoko: Above Us Only Sky (2018)
For a long time, Yoko Ono spoke about having an expansive collection of old footage of John Lennon. It was made available in this documentary that explores their relationship and the making of his iconic record Imagine. Being so intimate, it's understandable why Ono had held onto these archives for years, but for fans of the artist, it's a gift to finally see them live in this film that shows his artistry up close and personal. It seats you right in their Tittenhurst Park home to examine their creative process, which Ono contributed to far more than she gets credit for. A film both about their partnership and the social change of the times Imagine came to be, you'll better understand their idealism, and it'll make you feel the peace and love.
Keith Richards: Under the Influence (2015)
If there ever was a quintessential rock star, it may as well be Keith Richards. The Rolling Stones' guitarist had his heyday in the rock and roll-, drug-, and sex-entrenched '60s and '70s, but this documentary proves he's just as interesting and still on a high—albeit an emotional one—today. The film focuses on the musician's present, featuring original interviews and footage from the recording of his recent solo record, Crosseyed Heart. And of course, there's some insightful Stones anecdotes of the past. At the forefront of the film, Richards shows the old man's still got it.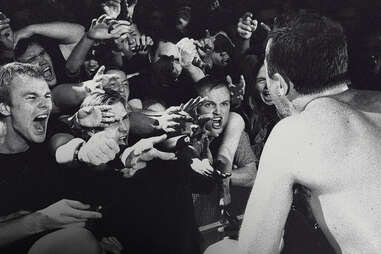 Metallica: Some Kind of Monster (2004)
What happens when you put a metal band well past its prime into group therapy sessions as the members try to record a new album? Some Kind of Monster. In the early 2000s, Metallica took the drastic step of hiring a therapist to help them work through the (many, many) intrapersonal issues they'd built up after spending more than a decade together. The resulting album, St. Anger, famously inspired divided opinions (what the hell is going on with those drums?), but the documentary is a masterpiece.
Miles Davis: Birth of Cool (2019)
If you have yet to familiarize yourself with jazz icon Miles Davis, make this documentary your opportunity to do so. The legendary trumpet player and band leader is of course best known for his musicianship but also his particularly difficult personality, all of which is dissected and demystified here in a biographic format that charts his entire life and innovative career over two hours. While he remains an enigma, the documentary does all in its power to make Davis more personable, bringing it all back to his influential music.
Miss Americana (2020)
There is a scene early in director Lana Wilson's Taylor Swift documentary Miss Americana where the pop star says, "My entire moral code is a need to be thought of as good." It's something that stands out, because while most everybody wants to be good, her obsession with the perception of goodness is something jarring to hear coming so blatantly from a major celebrity. Much of the film examines Swift's relationship with idea, rehashing many of her publicity blunders that turned her into somewhat of a pop-culture villain. While there is little of anything new on the star with its content spooned straight from Swift's camp, she tries her hardest to provide a more honest analysis of herself—and there is plenty to chew on. As intensely as she controls her brand, there's a sense she's still figuring it all out.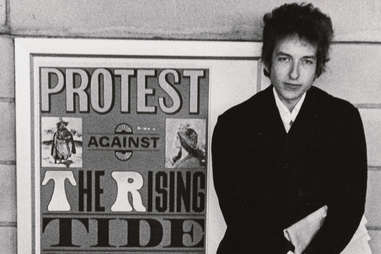 No Direction Home: Bob Dylan (2005)
Martin Scorsese loves a long-ass rock doc. He's also a big Bob Dylan fan. More recently, he released Rolling Thunder Revue, but his first Dylan documentary is 2005's sprawling, three-and-a-half-hour-long No Direction Home, which chronicles the musical legend's life from growing up as Robert Zimmerman in Minnesota to becoming a folk legend. In particular, the film focuses on his burst of stardom in the Greenwich Village scene and controversial turn towards rock music shortly after between the years 1961–1966. The film is a classic Dylan text and one for obsessives, featuring astounding archival footage and rare interviews to absorb, and an enlightening watch as Scorsese paints a full picture of the artist famously shrouded in mystery.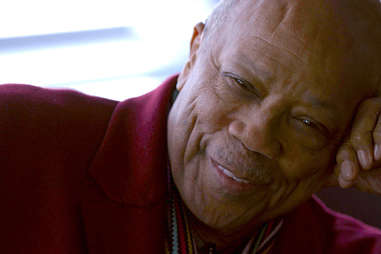 Quincy (2018)
There's no denying you've heard Quincy Jones' records, whether you know it or not—it's safe to say he's left his mark on the music industry. Now a career veteran, the industry icon shares insight into his life and career in a documentary directed by his daughter, actress Rashida Jones. While the family-spearheaded film doesn't dive too deep into the controversial world that is Quincy Jones, it does provide an intimate look of his life, from growing up on the South Side of Chicago during the Great Depression to working with Michael Jackson. Featuring a number of exclusive interviews, Quincy Jones will feel like an old friend by the end of the film, one with particularly interesting stories about Lionel Richie and other icons.
Rolling Thunder Revue: A Bob Dylan Story by Martin Scorsese (2019)
Bob Dylan has long been surrounded by lore, and Martin Scorsese's documentary on his mid-'70s tour further plays into that legend. Rather than a straight concert film that touts never-before-seen backstage footage, Scorsese looks at the Rolling Thunder Revue tour and its revolving door of groundbreaking guests, from Allen Ginsberg to Joan Baez, as Dylan's means of exploring the endless bounds of creativity. With interviews from Dylan himself, influential collaborators, and even fictional characters, it's a dizzying doc about the mythos of the artist and his endeavors. Of course, there's straight concert shots and clips from behind the scenes, too, but they serve to contort viewers' ideas of what's real and what's not here. It's like an inside joke for devoted Dylan-heads, or a fascinating look for entry-level fans at how he makes art.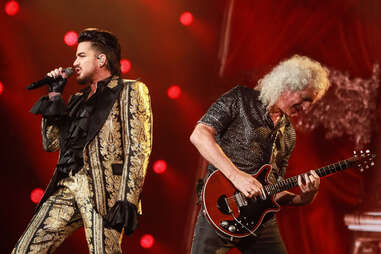 The Show Must Go On: The Queen + Adam Lambert Story (2019)
The Show Must Go On suggests that it's the result of fate that Queen founding members Brian May and Roger Taylor met Adam Lambert and have been able to carry on their live act with him as their vocalist. While no one could replace the late, great Freddie Mercury, one watch of this doc and you, too, will be convinced that it's by some sort of miracle that the rockers met Lambert when he was still a contestant on American Idol. Full of recent performances of Queen's beloved stadium anthems, it's an entertaining watch, particularly for Queen fans who will see just how much joy fills the group's second life.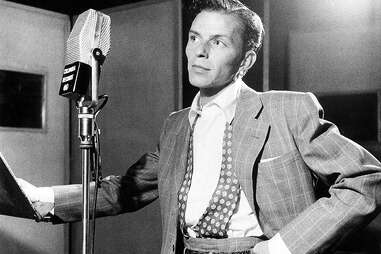 Sinatra: All or Nothing At All (2015)
Alex Gibney (The Inventor, Going Clear) goes deep on Frank Sinatra in this two-part documentary that nears four hours in total. Although that's not even enough to contain the multitudes and stories of Ol' Blue Eyes' life, it does as superb a job as it can to tell his life story, growing up humbly in Hoboken, New Jersey, to becoming the Sultan of Swoon, changing music and celebrity culture forever even as he battled his flaws. Told in the singer's own words through archival interviews and rare concert footage, as well as interviews with everybody in his life from his children to Mia Farrow, it's as personal a look at an American icon who's always felt like an untouchable myth even after he's long gone.
The Sparks Brothers (2021)
It doesn't matter if you know anything at all about the band Sparks, made up of the brothers Russ and Ron Mael, going into Edgar Wright's loving and long documentary. You'll emerge a fan, regardless. Wright sets out to explain the underground phenomenon behind Sparks, which has weaved in and out of the public eye since the early '70s. The director methodically goes through the Maels' discography, highlighting their pop experiments and deeply amusing and bizarre lyrics. It's meticulous and also enormously funny, featuring insight from the Maels themselves as well as devoted fans like Flea, Weird Al, and Mike Myers. There are animated recreations, recreations acted out by the elder Maels, and tons of archival footage. Mostly, you leave feeling a towering affection for these weirdos and their weirdo music, which is likely exactly what Wright intended.
What Happened, Miss Simone? (2015)
Nina Simone was an icon, a talent without parallel, a socially engaged artist, a person with mental illness... and so much more. As a Black woman artist coming of age during the turbulent years of post-World War II America, Simone inspired legions of fans and alienated some of the people closest to her. Through interviews and archival footage, this somewhat standard approach to documentary filmmaking uncovers new layers of a totally nonstandard performer.