You don't need to know the difference between a flugelhorn and a flumpet to appreciate a good music documentary. With the right mix of charismatic, offbeat personalities; rigorous attention to detail; and a judicious limitation of outright hagiography, the result can be simply a great movie (see: Dont Look Back).
Of course, loving the subject only makes a music doc more enjoyable, and Netflix has a solid selection of music docs to help you wile away the hours pondering what it would be like if you had become a rock 'n' roll star. 
Recommended Video
The 11 Best Horror Death Scenes in Movie History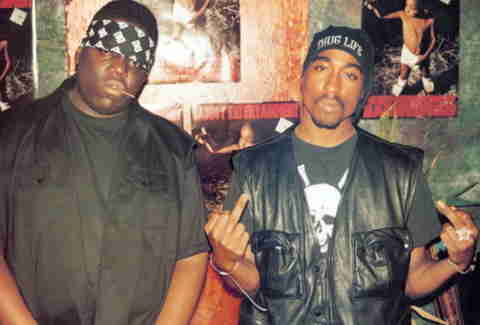 Biggie & Tupac (2002)
Documentarian Nick Broomfield solicits controversy -- some feel he relies on uncredible sources and inserts too much of himself into films, while others find his confrontational style a refreshing way of extracting honest interviews. In his treatment of hip-hop's biggest feud, Broomfield frequently skirts the line between cold, hard facts and nutty conspiracy theories, which is itself revealing in the case of two murders that, despite the media scrutiny and a multitude of witnesses, remain unsolved.
Gaga: Five Foot Two (2017)
There is the Lady Gaga of then -- the meat dresses, the lobster hats -- and, as chronicled in this behind-the-scenes doc, the Gaga of now, a forceful, musical talent who's just as vulnerable as every other "little monster" on the planet. Gaga: Five Foot Two contextualizes the woman behind the belted anthems in everyday life, from seconds before her big Super Bowl halftime show to the doctor's office, where reality hits hard. As MTV's Diary once bluntly stated, "You think you know... but you have no idea."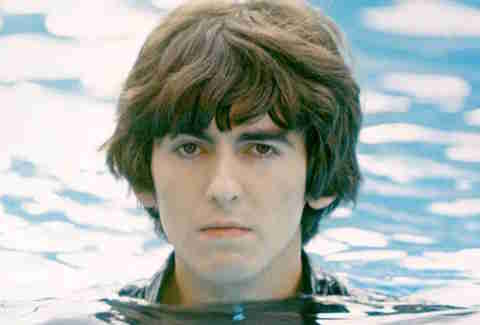 George Harrison: Living in the Material World (2011)
The debate over which Beatle is "the best" will still rage on centuries from now, but hey, allow acclaimed director Martin Scorsese to pitch you on George. This three-hour-and-28-minute doc explores every facet of Harrison's quirky personality, and makes the case that his cultural impact -- as an underrated Beatles songwriter, a vivid solo performer, a movie producer (and the reason most of us Americans know Monty Python), and a pioneer in the realm of benefit concerts -- can't be denied.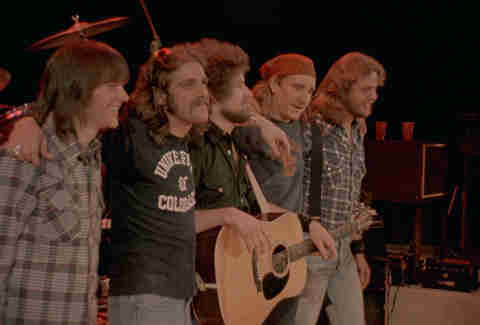 History of the Eagles (2013)
Perhaps the ultimate Dad Band, the Eagles went full-on bloat for this 3-hour (yes!) documentary in which the viewer learns that these dudes take themselves VERY seriously. Don Henley seems to have had the humor lobe excised from his brain, and he harbors such resentment over decades-old beefs that he refers to former bandmate Don Felder as "Mr. Felder." Glenn Frey (RIP) maintains his goofy California rock bro persona, while Joe Walsh brings just the right amount of wild insanity to make this well worth the watch.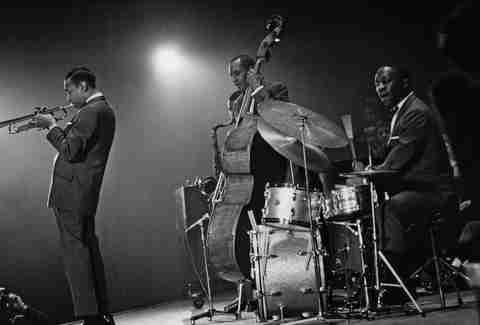 I Called Him Morgan (2016)
Stop us if you've heard this one before: A preternaturally gifted jazz musician is murdered by his common-law wife, who went to prison for murder before being paroled and moving to North Carolina. Two decades later, she gives an interview to her night school teacher, then dies a year later. Two decades after that, a documentary comes out, based on her interviews and recollections of the jazz musician's contemporaries. Sound familiar? Of course not. The story of jazz trumpeter Lee Morgan, who was shot to death following a gig during a New York City blizzard, and his wife/murderer is singular, making I Called Him Morgan necessary viewing for any jazz fan and everyone interested in the limits of human relationships.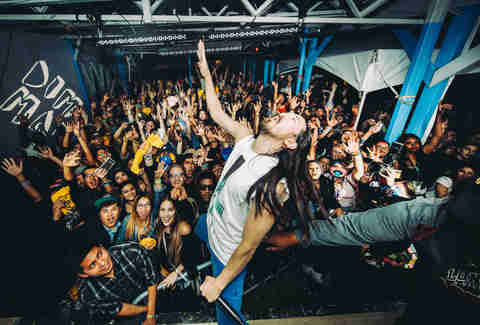 I'll Sleep When I'm Dead (2016)
EDM superstar Steve Aoki is the son of Benihana founder Hiroaki "Rocky" Aoki, and is known for throwing cakes into audience member's faces during crazed, acrobatic live sets. These two facts probably confirm whatever preconceived notions of EDM non-fans hold, but this look at Aoki's career and approach to music also illuminate a scene too often stereotyped as just a bunch of rich kids doing molly and dancing. Though that's there, too.
Jaco (2014)
Jaco Pastorius was by many accounts (including his own) the best bass player of all time. Like many gifted artists, Pastorius struggled with mental illness all his life, but Jaco never glorifies the struggle, even featuring an interview with the musician's psychiatrist. That's on top of various awe-stricken colleagues and current working musicians who count him as an influence, all of whom express remorse at having lost him in a tragic beating at the hands of bouncers the night an ill Jaco rushed the stage at a Santana concert.
Janis: Little Girl Blue (2015)
By and large, rock 'n' roll was considered a boys club through the '60s and '70s, comprised of music for men, by men, where women were allowed to play the role of groupie if they wanted to play at all. Until Janis Joplin came along. Her scratchy, whiskey-bruised voice arrested a generation, and however accidentally, carved a place for those without a Y chromosome. Little Girl Blue tracks her rock takeover to the very end, up to her tragic death.
Kurt & Courtney (1998)
The second Broomfield-directed entry on this list, an investigation into the death of Kurt Cobain that takes a bizarre turn when it shifts attention away from the Nirvana frontman and to his wife, Courtney Love, and her apparent resistance to telling Cobain's story. Love's volatile personality and Broomfield's knack for putting on camera pretty much anyone who says they have insider dirt certainly don't combine to prove that Cobain was murdered -- but the film does paint a harrowingly detailed psychological portrait of rock 'n' roll's most famous couple of the 1990s.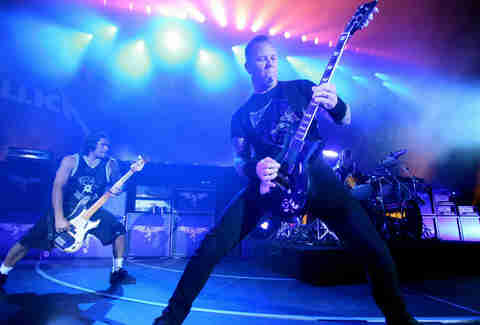 Metallica: Some Kind of Monster (2004)
What happens when you put a metal band well past its prime into group therapy sessions as the members try to record a new album? Some Kind of Monster. In the early 2000s, Metallica took the drastic step of hiring a therapist to help them work through the (many, many) intrapersonal issues they'd built up after spending more than a decade together. The resulting album, St. Anger, famously inspired divided opinions (what the hell is going on with those drums?), but the documentary is a masterpiece.
What Happened, Miss Simone? (2015)
Nina Simone was an icon, a talent without parallel, a socially engaged artist, a person with mental illness... and so much more. As a black woman artist coming of age during the turbulent years of post-World War II America, Simone inspired legions of fans and alienated some of the people closest to her. Through interviews and archival footage, this somewhat standard approach to documentary filmmaking uncovers new layers of a totally nonstandard performer.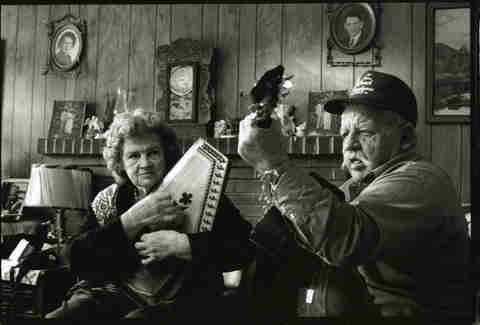 The Winding Stream (2014)
The Carter family's most famous member is June, who eventually became known as June Carter Cash and penned one of Johnny's biggest hits ("Ring of Fire"). But June Carter came from the incredibly successful Carter family, who helped chart the course of American folk and country music through the middle and latter parts of the 20th century. It's shot in a Ken Burns-like style, which accentuates the folksiness and makes you understand the sheer magnitude of the Carter family's influence on modern American music.
Sign up here for our daily Thrillist email and subscribe here for our YouTube channel to get your fix of the best in food/drink/fun.