The Best Music Documentaries on Netflix
Learn the stories behind your favorite music.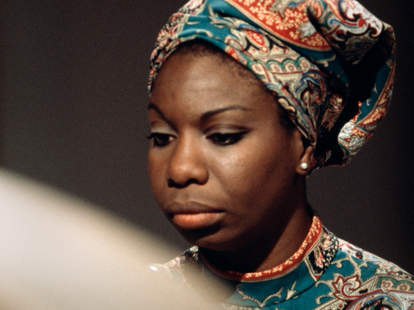 You don't need to know the difference between a flugelhorn and a flumpet to appreciate a good music documentary. With the right mix of charismatic, offbeat personalities; rigorous attention to detail; and a judicious limitation of outright hagiography, the result can be simply a great movie (see: Dont Look Back).
Of course, loving the subject only makes a music doc more enjoyable, and Netflix has a solid selection of music docs to help you wile away the hours pondering what it would be like if you had become a rock 'n' roll star. 
Want even MORE documentaries? Check out the best docs and docuseries available to stream on Netflix, and the best documentaries of 2020.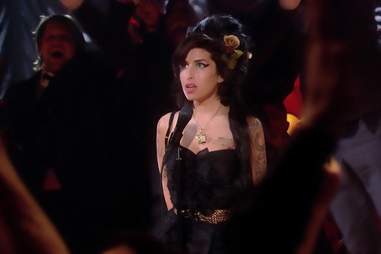 A24
Amy (2015)
Gone far too soon, Amy Winehouse left behind an immensely innovative body of work and moving story that was always itching to be heard. Looking deeply at the British soul singer-songwriter's personal life and career, Amy explores exactly who the "Back to Black" singer was and the demons that plagued her life through archival footage and previously never-before-seen home videos. The film largely looks at Winehouse's struggle with addition and fame's effect on it, without sensationalizing her pain. Rather, it tenderly focuses on the whole picture of who she was as an individual, hugely popular recording artist and otherwise.
Abramorama
Chasing Trane: The John Coltrane Documentary (2016)
As the title suggests, this is the John Coltrane documentary. John Scheinfeld's feature is as comprehensive look at the jazz icon's unfortunately short life that you'll find. Denzel Washington brings voice to the famed jazz saxophonist and composer, reciting his words from throughout his lifetime, giving a moving texture to the biographic piece as it explores his influence on music and culture. It may be a relatively straightforward documentary, but it's more than enough to tell Coltrane's story and let his music do the talking.  
Greenwich Entertainment
Echo in the Canyon (2018)
Few documentaries capture the beauty of a specific moment quite like this one. Examining the brief era between 1965 and 1967 when musicians rushed to Laurel Canyon, Echo in the Canyon examines the explosion of folk rock and the influence of artists like Beach Boys, The Mamas and the Papas, and others who made poetry into enduring pop. Featuring interviews with the artists who pioneered that Cali sound, as well as contemporary names who were influenced by it, and a lovely soundtrack that takes you back to the era, it should be required viewing for all rock doc fans. 
Gunpowder & Sky
Everybody's Everything (2019)
Lil Peep, nee Gustav Elijah Åhr, was a big deal among certain music circles, yet unknown entirely to others until his death via an accidental overdose of fentanyl and Xanax on November 15, 2017, not long after his 21st birthday. Achieving the true definition of 'cult status,' the emo SoundCloud rapper left behind a career on the verge of a major breakout and a legion of fans clamoring for some sense of clarity -- which is what the documentary Everybody's Everything aims to do. Executively produced by his mother and Terrance Malick (A Hidden Life), the film sincerely brings light to who Peep was outside of his persona and the mental illness that he suffered from. It is essentially the perfect tribute to one of music's most dearly departed, recent geniuses.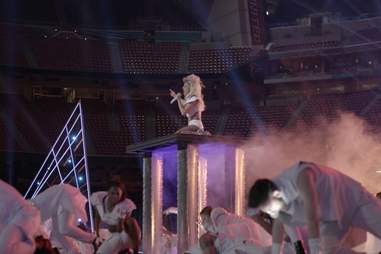 Netflix
Gaga: Five Foot Two (2017)
There is the Lady Gaga of then -- the meat dresses, the lobster hats -- and, as chronicled in this behind-the-scenes doc, the Gaga of now, a forceful, musical talent who's just as vulnerable as every other "little monster" on the planet. Gaga: Five Foot Two contextualizes the woman behind the belted anthems in everyday life, from seconds before her big Super Bowl halftime show to the doctor's office, where reality hits hard. As MTV's Diary once bluntly stated, "You think you know... but you have no idea."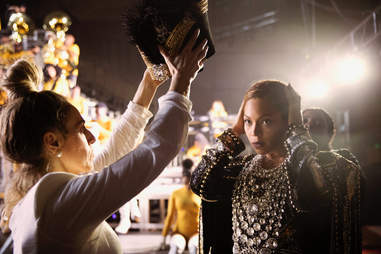 Netflix
Homecoming: A Film by Beyoncé (2019)
2018's Coachella, now dubbed "Beychella," has already gone down in history thanks to Beyoncé's monumental headlining performance. In Homecoming, the pop icon not only places you in the front row of the concert, but gives an in-depth look at the the show's conception and production, exploring her creative process and just how important it was to her to highlight the influence of HBCUs and celebrate black culture in her set. The film is more than the spectacle of the icon and her career-spanning music; it finds Beyoncé in a rare intimate light, breaking down what has become the unmatchable artistry that's made her a global superstar.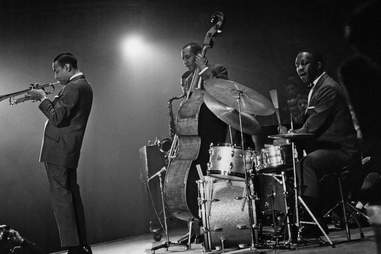 FilmRise
I Called Him Morgan (2016)
Stop us if you've heard this one before: A preternaturally gifted jazz musician is murdered by his common-law wife, who went to prison for murder before being paroled and moving to North Carolina. Two decades later, she gives an interview to her night school teacher, then dies a year later. Two decades after that, a documentary comes out, based on her interviews and recollections of the jazz musician's contemporaries. Sound familiar? Of course not. The story of jazz trumpeter Lee Morgan, who was shot to death following a gig during a New York City blizzard, and his wife/murderer is singular, making I Called Him Morgan necessary viewing for any jazz fan and everyone interested in the limits of human relationships.
Netflix
I'll Sleep When I'm Dead (2016)
EDM superstar Steve Aoki is the son of Benihana founder Hiroaki "Rocky" Aoki, and is known for throwing cakes into audience member's faces during crazed, acrobatic live sets. These two facts probably confirm whatever preconceived notions of EDM non-fans hold, but this look at Aoki's career and approach to music also illuminate a scene too often stereotyped as just a bunch of rich kids doing molly and dancing. Though that's there, too.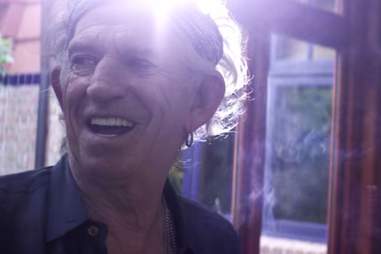 Netflix
Keith Richards: Under the Influence (2015)
If there ever was a quintessential rock star, it may as well be Keith Richards. The Rolling Stones' guitarist had his heyday in the rock and roll-, drug-, and sex-entrenched '60s and '70s, but this documentary proves he's just as interesting and still on a high -- albeit an emotional one -- today. The film focuses on the musician's present, featuring original interviews and footage from the recording of his recent solo record, Crosseyed Heart. And of course, there's some insightful Stones anecdotes of the past. At the forefront of the film, Richards shows the old man's still got it.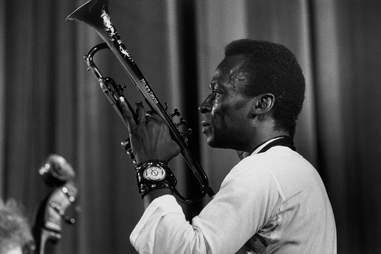 PBS
Miles Davis: Birth of Cool (2019)
If you have yet to familiarize yourself with jazz icon Miles Davis, make this documentary your opportunity to do so. The legendary trumpet player and band leader is of course best known for his musicianship but also his particularly difficult personality, all of which is dissected and demystified here in a biographic format that charts his entire life and innovative career over two hours. While he remains an enigma, the documentary does all in its power to make Davis more personable, bringing it all back to his influential music.
Netflix
Miss Americana (2020)
There is a scene early in director Lana Wilson's Taylor Swift documentary Miss Americana where the pop star says, "My entire moral code is a need to be thought of as good." It's something that stands out, because while most everybody wants to be good, her obsession with the perception of goodness is something jarring to hear coming so blatantly from a major celebrity. Much of the film examines Swift's relationship with idea, rehashing many of her publicity blunders that turned her into somewhat of a pop-culture villain. While there is little of anything new on the star with its content spooned straight from Swift's camp, she tries her hardest to provide a more honest analysis of herself -- and there is plenty to chew on. As intensely as she controls her brand, there's a sense she's still figuring it all out.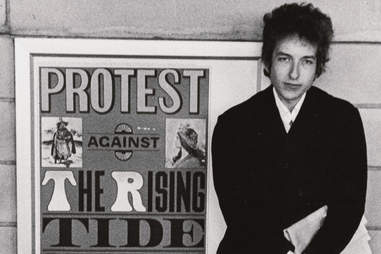 Paramount Pictures
No Direction Home: Bob Dylan (2005)
Martin Scorsese loves a long-ass rock doc. He's also a big Bob Dylan fan. More recently, he released Rolling Thunder Revue, but his first Dylan documentary is 2005's sprawling, three-and-a-half-hour-long No Direction Home, which chronicles the musical legend's life from growing up as Robert Zimmerman in Minnesota to becoming a folk legend. In particular, the film focuses on his burst of stardom in the Greenwich Village scene and controversial turn towards rock music shortly after between the years 1961-1966. The film is a classic Dylan text and one for obsessives, featuring astounding archival footage and rare interviews to absorb, and an enlightening watch as Scorsese paints a full picture of the artist famously shrouded in mystery.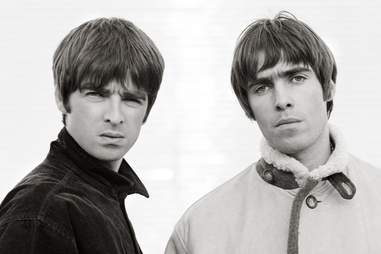 A24
Oasis: Supersonic (2016)
When Oasis first debuted, their devoted fans were just as annoying as its key founding members and fiery brothers, Liam and Noel Gallagher. Oasis: Supersonic proves they had a point to be as obsessed as they were, focusing on the glory days and meteoric rise of the band that went from a group in Manchester to the new face of Britpop. While the doc touches on the Gallagher's rivalry that made the band fall apart, it's largely a sunny piece of nostalgia that captures the magic of a band who were truly great in their halcyon days.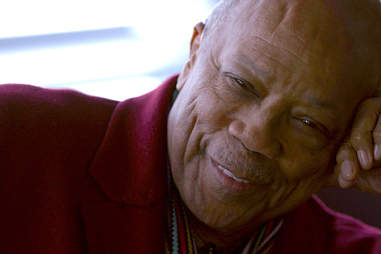 Netflix
Quincy (2018)
There's no denying you've heard Quincy Jones' records, whether you know it or not -- it's safe to say he's left his mark on the music industry. Now a career veteran at 85 years old, the industry icon shares insight into his life and career in a documentary directed by his daughter, actress Rashida Jones. While the family-spearheaded film doesn't dive too deep into the controversial world that is Quincy Jones, it does provide an intimate look of his life, from growing up on the South Side of Chicago during the Great Depression to working with Michael Jackson. Featuring a number of exclusive interviews, Quincy Jones will feel like an old friend by the end of the film, one with particularly interesting stories about Lionel Richie and other icons.
Netflix
Rolling Thunder Revue: A Bob Dylan Story by Martin Scorsese (2019)
Bob Dylan has long been surrounded by lore, and Martin Scorsese's documentary on his mid-'70s tour further plays into that legend. Rather than a straight concert film that touts never-before-seen backstage footage, Scorsese looks at the Rolling Thunder Revue tour and its revolving door of groundbreaking guests, from Allen Ginsberg to Joan Baez, as Dylan's means of exploring the endless bounds of creativity. With interviews from Dylan himself, influential collaborators, and even fictional characters, it's a dizzying doc about the mythos of the artist and his endeavors. Of course, there's straight concert shots and clips from behind the scenes, too, but they serve to contort viewers' ideas of what's real and what's not here. It's like an inside joke for devoted Dylan-heads, or a fascinating look for entry-level fans at how he makes art.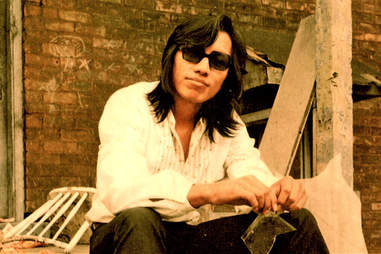 Nonstop Entertainment
Searching for Sugar Man (2012)
As much a catalog of pre-internet fame as it is music documentary and redemption story, Searching for Sugar Man explores the remarkable career of Rodriguez, a musician who released a couple albums in the early 1970s before fading into obscurity. Unbeknownst to Rodriguez, his music had become wildly popular in South Africa, where his songs were used as anthems for the growing apartheid movement, and he was said to have outsold Elvis Presley. Searching for Sugar Man was essentially the catalyst for Rodriguez's late-blossoming American fame when it came out, and its real strength lies in its empathy for the two South African fans who vow to discover what became of their idol, Rodriguez.
Netflix
What Happened, Miss Simone? (2015)
Nina Simone was an icon, a talent without parallel, a socially engaged artist, a person with mental illness... and so much more. As a black woman artist coming of age during the turbulent years of post-World War II America, Simone inspired legions of fans and alienated some of the people closest to her. Through interviews and archival footage, this somewhat standard approach to documentary filmmaking uncovers new layers of a totally nonstandard performer.
Need help finding something to watch? Sign up here for our weekly Streamail newsletter to get streaming recommendations delivered straight to your inbox.
Follow the Thrillist Entertainment editors on Twitter: @ThrillistEnt.