Who doesn't love a good mystery? Especially when that mystery can be solved over the course of an evening or two sitting in your living room, watching TV.
Netflix knows what you love, and has a plethora of mystery-driven movies that will entertain you for hours on end. The next time you want to play armchair Sherlock, check out these titles.
Recommended Video
The 11 Best Horror Death Scenes in Movie History
Dragon Tattoo Trilogy (2010)
This Swedish book series was a worldwide phenomenon, and Netflix has all three of its original film adaptations available as an easily bingeable extended-edition miniseries. Broken down into six 90-minute episodes, the saga of hacker Lisbeth Salander (Noomi Rapace) and journalist Mikael Blomkvist unfolds with enough murder, sexual violence, concealed identities, and techno-stalking to keep even the most hardened of mystery buffs enthralled.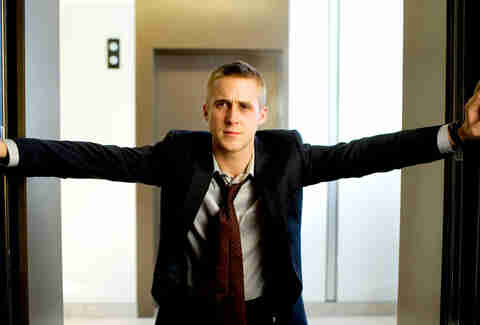 Fracture (2007)
Imagine if Hannibal Lecter was a wry aeronautical engineer instead of a pontificating serial killer and and Clarice Starling was a hot shot DA played by Ryan Gosling instead of an FBI agent played by Jodie Foster and you can picture Fracture. This standard-issued, cat-and-mouse legal thriller becomes so much more with Anthony Hopkins' expositional whispers and Gosling's commitment to going apeshit crazy in his pursuit for the truth.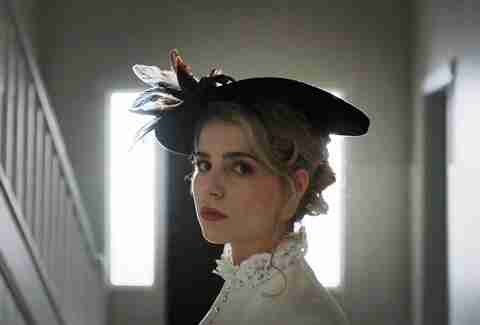 I Am the Pretty Thing That Lives in the House (2016)
A meditative horror flick that's more unsettling than outright frightening, I Am the Pretty Thing That Lives in the House follows the demise of Lily, a live-in nurse (Ruth Wilson) who's caring for an ailing horror author. As Lily discovers the truth about the writer's fiction and home, the lines between the physical realm and the afterlife blur. The movie's slow pacing and muted escalation might frustrate viewers craving showy jump-scares, but writer-director Oz Perkins is worth keeping tabs on. He brings a beautiful eeriness to every scene, and his story will captivate patient streamers. Fans should be sure to check out his directorial debut, The Blackcoat's Daughter.
I Don't Feel at Home in This World Anymore (2017)
In this maniacal mystery, Ruth (Melanie Lynskey), a nurse, and her rattail-sporting, weapon-obsessed neighbor Tony (Elijah Wood) hunt down a local burglar. Part Cormac McCarthy thriller, part wacky, Will Ferrell-esque comedy, I Don't Feel at Home in This World Anymore is a cathartic neo-noir about everyday troubles. Director Macon Blair's not the first person to find existential enlightenment at the end of an amateur detective tale, but he might be the first to piece one together from cussing octogenarians, ninja stars, Google montages, gallons of Big Red soda, upper-deckers, friendly raccoons, exploding body parts, and the idiocy of humanity.
Inside Man (2006)
Denzel Washington is at his wily, sharp, and sharply dressed best as he teams up once again with Spike Lee for this wildly entertaining heist thriller. He's an NYPD hostage negotiator who discovers a whole bunch of drama when a crew of robbers (led by Clive Owen) takes a bank hostage during a 24-hour period. Jodie Foster also appears as an interested party with uncertain motivations. You'll have to figure out what's going on several times over before the truth outs.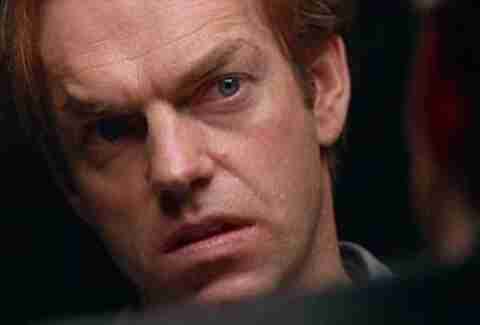 The Interview (1998)
This Usual Suspects-esque Australian thriller follows the tale of Eddie Fleming (Hugo Weaving), a man interrogated by the police for a crime he may or may not have committed. Staged almost entirely within that interrogation room, the interplay between Fleming and the cops is tense as hell while the balance of power and sympathies continually shifts. Who is really on trial, and for what, are questions that get asked and answered in a series of twists that still have the power to shock almost 20 years later.
The Invitation (2015)
This slow-burn horror-thriller preys on your social anxiety. The film's first half-hour, which finds Quarry's Logan Marshall-Green arriving at his ex-wife's house to meet her new husband, plays like a Sundance dramedy about 30-something yuppies and their relationship woes. As the minutes go by, director Karyn Kusama (Jennifer's Body) burrows deeper into the awkward dinner party, finding tension in unwelcome glances, miscommunication, and the possibility that Marshall-Green's character might be misreading a bizarre situation as a dangerous one. We won't spoil what happens, but let's just say this is a party you'll be telling your friends about.
The Loft (2014)
In this remake of the 2008 Belgian hit of the same name, five adulterous men jointly purchase a brand new loft all for the purpose of carrying out their extramarital affairs. No one in this group seems to notice how impractical this idea is until a young woman's dead body mysteriously turns up in the apartment's bed -- and once it's made clear that the only people with access to the penthouse are the five men it belongs to, it becomes clear (through a series of flashbacks) that one of them is at least partly responsible for the unknown woman's death.
Se7en (1995)
David Fincher's neo-noir crime thriller sees Brad Pitt giving a masterful performance as he stars opposite Morgan Freeman as a detective investigating a set of gruesome murders inspired by the seven deadly sins. Though it's a classic, the film is a mind-bending roller coaster to sit through -- and more power to you if you happen to still have an appetite for spaghetti once you make it to the end.
Taking Lives (2004)
Angelina Jolie stars in this biting thriller as a special agent on a mission to track down a serial killer who murders men and steals their identities. It seems like a pretty commonplace task for Jolie's character -- except all she has to work with is the testimony of one witness who she's not sure she can trust.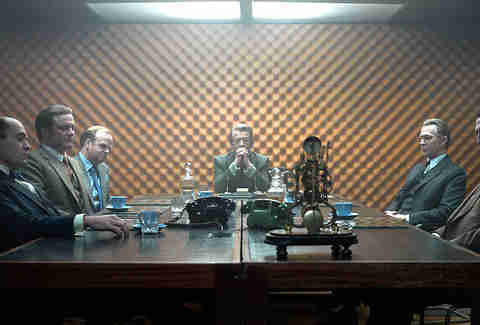 Tinker Tailor Soldier Spy (2011)
If a season of 24 took place in the smoky, well-tailored underground of British intelligence circa 1973, it might look a little like this precision-made John le Carré adaptation from Let the Right One In director Tomas Alfredson. Even if you can't follow terse and tightly-woven mystery, the search for Soviet mole led by retired operative George Smiley (Gary Oldman), the ice-cold frames and stellar cast will suck you into the intrigue. It's very possible Oldman, Colin Firth, Tom Hardy, John Hurt, Toby Jones, Mark Strong, and Benedict Cumberbatch are reading pages of the British phone book, but egad, it's absorbing. A movie that rewards your full concentration.
The Wailing (2016)
Hollywood horror movies rarely shoot for "epic," content with scaring up a storm with micro-budgets and single locations. South Korean director Na Hong-jin does not suffer from the same apprehension. The Wailing is a masterpiece of mood, 156 minutes of every horror trope imaginable, drenched in mythology we foreigners may not entirely understand. That's fine: The movie's plot, a streak of murderers that may or may not have been perpetrated by demons, tows the viewer through the foggiest moments with one visceral pleasure after another.
Sign up here for our daily Thrillist email and subscribe here for our YouTube channel to get your fix of the best in food/drink/fun.