Who doesn't love a good mystery? Especially when that mystery can be solved over the course of an evening or two sitting in your living room, watching TV. 
Netflix knows what you love, and has a plethora of mystery-driven movies that will entertain you for hours on end. The next time you want to play armchair Sherlock, check out these titles. 
Recommended Video
These Are the 8 Best Stephen King Movies of All Time, Ranked
Brick (2005)
Writer/director Rian Johnson made a textbook noir flick -- a hardboiled story complete with fast-paced detective dialogue -- but updated it by setting it in a contemporary American high school. The result is a refreshing take on a classic form. After his ex-girlfriend goes missing, Joseph Gordon Levitt's isolated teen feels compelled to follow the breadcrumbs she left behind. As he follows a series of clues, he discovers a world of underground crime in his high school. It's become a cult classic for all the right reasons.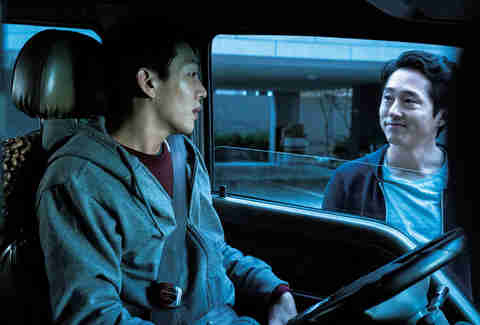 Burning (2018)
Some mysteries simmer; this one smolders. In his adaptation of a Haruki Murakami short story, writer and director Lee Chang-dong includes many elements of the acclaimed author's slyly mischievous style -- cats, jazz, cooking, and an alienated male writer protagonist all pop up -- but he also invests the material with his own dark humor, stray references to contemporary news, and an unyielding sense of curiosity. We follow aimless aspiring novelist Lee Jong-su (Yoo Ah-in) as he reconnects with Shin Hae-mi (Jeon Jong-seo), a young woman he grew up with, but the movie never lets you get too comfortable in one scene or setting. When Yeun's Ben, a handsome rich guy with a beautiful apartment and a passion for burning down greenhouses, appears, the film shifts to an even more tremulous register. Can Ben be trusted? Yeun's performance is perfectly calibrated to entice and confuse, like he's a suave, pyromaniac version of Tyler Durden. Each frame keeps you guessing.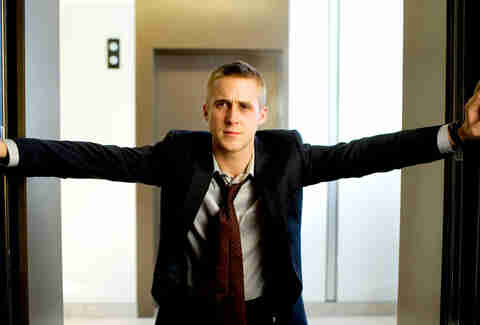 Fracture (2007)
Imagine if Hannibal Lecter was a wry aeronautical engineer instead of a pontificating serial killer and and Clarice Starling was a hot shot DA played by Ryan Gosling instead of an FBI agent played by Jodie Foster and you can picture Fracture. This standard-issued, cat-and-mouse legal thriller becomes so much more with Anthony Hopkins' expositional whispers and Gosling's commitment to going apeshit crazy in his pursuit for the truth.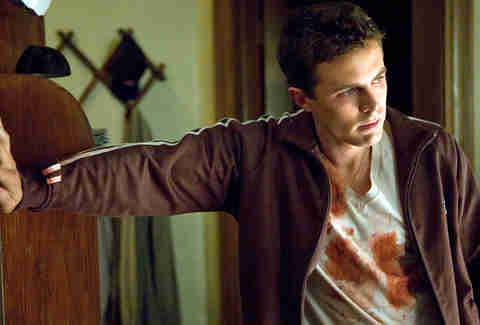 Gone Baby Gone (2007)
In his first outing as a director, future Batman Ben Affleck stays firmly behind the camera, letting his brother Casey take the lead role as a private eye Patrick Kenzie in this grim adaptation of author Dennis Lehane's crime novel. (Yes, it's set in Boston.) Though the material is bleak -- Kenzie and his partner Angie Gennaro (Michelle Monaghan) are working a child-kidnapping case -- the performances are darkly funny and the elder Affleck has a workmanlike visual approach that makes the movie crackle like an old-school noir. He doesn't need a utility belt or a bat cowl to wow you.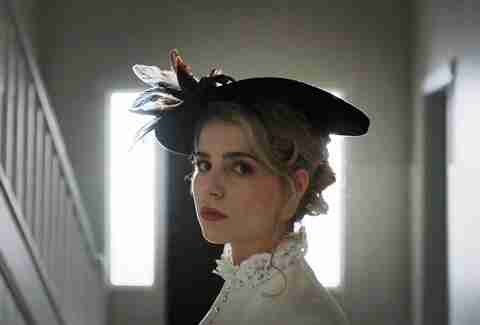 I Am the Pretty Thing That Lives in the House (2016)
A meditative horror flick that's more unsettling than outright frightening, I Am the Pretty Thing That Lives in the House follows the demise of Lily, a live-in nurse (Ruth Wilson) who's caring for an ailing horror author. As Lily discovers the truth about the writer's fiction and home, the lines between the physical realm and the afterlife blur. The movie's slow pacing and muted escalation might frustrate viewers craving showy jump-scares, but writer-director Oz Perkins is worth keeping tabs on. He brings a beautiful eeriness to every scene, and his story will captivate patient streamers. Fans should be sure to check out his directorial debut, The Blackcoat's Daughter.
I Don't Feel at Home in This World Anymore (2017)
In this maniacal mystery, Ruth (Melanie Lynskey), a nurse, and her rattail-sporting, weapon-obsessed neighbor Tony (Elijah Wood) hunt down a local burglar. Part Cormac McCarthy thriller, part wacky, Will Ferrell-esque comedy, I Don't Feel at Home in This World Anymore is a cathartic neo-noir about everyday troubles. Director Macon Blair's not the first person to find existential enlightenment at the end of an amateur detective tale, but he might be the first to piece one together from cussing octogenarians, ninja stars, Google montages, gallons of Big Red soda, upper-deckers, friendly raccoons, exploding body parts, and the idiocy of humanity.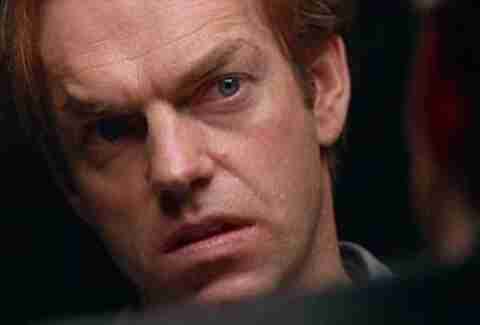 The Interview (1998)
This Usual Suspects-esque Australian thriller follows the tale of Eddie Fleming (Hugo Weaving), a man interrogated by the police for a crime he may or may not have committed. Staged almost entirely within that interrogation room, the interplay between Fleming and the cops is tense as hell while the balance of power and sympathies continually shifts. Who is really on trial, and for what, are questions that get asked and answered in a series of twists that still have the power to shock almost 20 years later.
Sherlock Holmes (2009)
This interpretation of the Victorian-era favorites Holmes and Watson is led by Robert Downey Jr. and Jude Law, and enhanced by director Guy Ritchie's excesses. The combination works, because it turns the period piece into a bona fide Hollywood action hit. The lavish production and big-budget action sequences may not have been what Arthur Conan Doyle had in mind when he created the characters, but as the detective duo embarks on an occult-ish investigation of a missing serial killer, the film imbues the sleuthing story with adrenaline-pumping energy. There are clues and intrigue, and thrilling scenes that play like Mission: Impossible set in the 1800s. 
Taking Lives (2004)
Angelina Jolie stars in this biting thriller as a special agent on a mission to track down a serial killer who murders men and steals their identities. It seems like a pretty commonplace task for Jolie's character -- except all she has to work with is the testimony of one witness who she's not sure she can trust.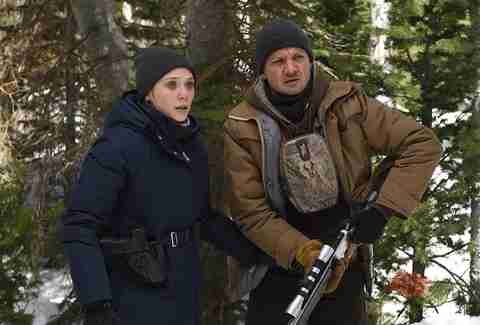 Wind River (2017)
Taylor Sheridan is on a streak after writing the machismo-subverting Sicario and Hell or High Water, and his directorial debut, a slimmed-down, snowy thriller, continues the streak. While tracking three mountain lions, a hunter-for-hire (Jeremy Renner) stumbles upon the body of a young girl, frozen in a deserted patch of a Native American reservation. When a young FBI agent (Elizabeth Olsen) arrives to investigate, he's recruited to navigate the harsh Wyoming countryside (and the even harsher residents). Stoic and steady, the show-burn mystery relies heavily on the tundra atmosphere, and when anyone in the movie takes a shot, the bullet doesn't simply fly through the air, but thunders through the canyons and plows through prey like a cannonball. 
Zodiac (2007)
David Fincher's period drama is for obsessives. In telling the story of the Zodiac Killer, a serial murderer who captured the public imagination by sending letters and puzzles to the Bay Area press, the famously meticulous director zeroes in on the cops, journalists, and amateur code-breakers who made identifying the criminal their life's work. With Jake Gyllenhaal's cartoonist-turned-gumshoe Robert Graysmith at the center, and Robert Downey Jr.'s barfly reporter Paul Avery stumbling around the margins, the film stretches across time and space, becoming a rich study of how people search for meaning in life. Zodiac is a procedural thriller that makes digging through old manilla folders feel like a cosmic quest.