Who doesn't love to kick back and relax to the soothing sounds of murder, mayhem, and the tortured suspense of an edge-of-your-seat mystery? Given the popularity of police procedural dramas and true-crime docuseries, the answer is: no one. Everyone seems to love a good mystery now more than ever. And if you're a subscriber to Amazon Prime, you already have plenty of outstanding movies and TV shows to satiate your streaming appetite. You also have what probably amounts to years worth of high-quality mystery TV available at the click of a button.
But before you do a deep dive into the great unknown, start with these 10 shows -- they should satisfy your inner detective for at least a few months.  
Recommended Video
Look Back on the 4 Most Shocking Deaths from 'The Sopranos'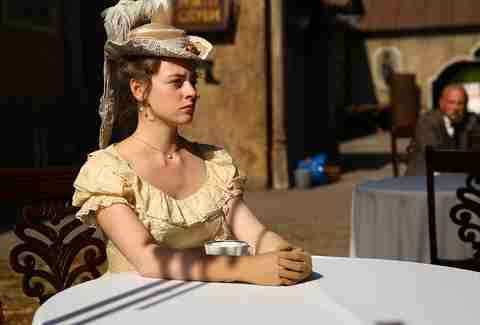 Detective Anna (2016)
Nothing says "mystery" quite like a TV show that combines the main character's discovery that she can communicate with the dead with the ability to solve cold case investigations. In this one-season Russian series set at the end of the 19th century, 19-year-old Anna uses her newfound supernatural powers -- coming in the form of dreams and visions -- to help close criminal investigations that have kept local police guessing.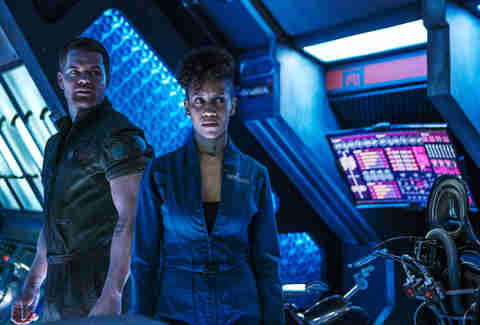 The Expanse (2015-present)
On the surface, SyFy's The Expanse has an un-mystery-like hook: It's Battlestar Galactica meets Game of Thrones. The ambitious series combines the tense, close-quarters naval space opera of the former with the sprawling, based-on-a-book-series storytelling approach of the latter. Easy enough. But then you see Thomas Jane, playing a weary detective who won't quit, wearing a fedora over a stringy Macklemore haircut and you realize this is actually an intergalactic neo-noir. Think Raymond Chandler with a pinch of Isaac Asimov. The special effects will draw you in, but the gumshoe-with-anti-gravity-boots narrative keeps you coming back for more. Unfortunately, only the first two seasons are included with Prime, but if you get hooked, you can always rent more.
Fearless (2017)
As more and more real-life convictions are overturned or called into question by popular podcasts and documentaries (for instance, Serial, Truth & Justice, Making a Murderer, or The Innocent Man), lending a voice to Innocence Project cases across the country, it makes sense that TV dramas would follow suit. In Fearless, a six-part British miniseries, Emma Banville (Helen McCrory), a human rights lawyer, sets out to prove the innocence of a man convicted of murder 14 years earlier. Of course, in all such cases, the mystery lies at the heart of the question, "Did he or didn't he?" and Banville is willing to go to extreme lengths to find the answer.
Fortitude (2015-present)
If you always wanted Twin Peaks, Lost, Fargo, and Let the Right One In to create an orgiastic love child starring Stanley Tucci, Fortitude is the show for you. Its most influential spiritual parent is Twin Peaks: A murder rocks a small, quiet town at the moment its business leaders are trying to sell investors on its future as a tourist destination. Add in mammoth-sized dashes of gruesome violence, infidelity, nudity, and alcohol-induced debauchery (plus an actual mammoth), and you'll find episodes of Fortitude go down as easy as a tumbler of vodka on a Norwegian night.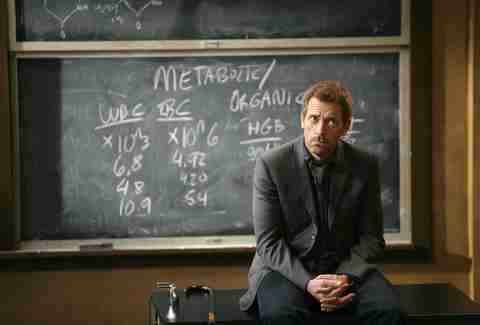 House (2005)
If you're tired of police procedurals and true crime docuseries, switch things up with House, the classic medical mystery that made Hugh Laurie a star in the States. This eight-season drama focuses on the most baffling medical mysteries, which are invariably solved by Dr. Gregory House, an asshole of a doctor who gets away with torturing his residents and treating his patients like chopped liver due to his well-deserved reputation for getting to the bottom of impossible cases. House is a classic anti-hero, an addict and a destructive personality you simultaneously root for and against. Just remember, at the end of the day: It's never lupus. 
The Missing (2014-present)
The horror of losing a child gets cranked up to 11 in this pan-European anthology series, with both seasons using dual timelines to unspool the mysteries surrounding British parents who lost children abroad. In Season 1, the questions pile up on top of each other when an unexpected clue reopens a missing boy's case after eight years; in Season 2, a missing girl is reportedly found more than a decade after her disappearance. The panic and human folly inevitable in times of crisis pack each episode with tension, and you won't be able to resist watching an entire season in a weekend.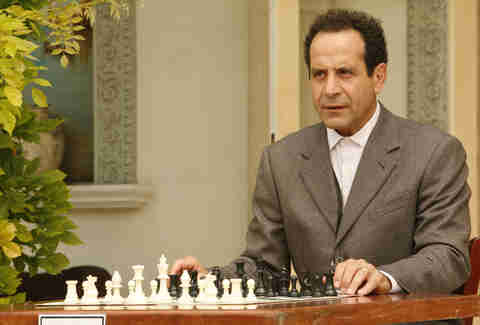 Monk (2002-2009)
If you prefer comedy to drama, Monk is the mystery show for you. The genius main character, the eponymous Adrian Monk, may be an obsessive compulsive, multi-phobic former police detective who suffered a nervous meltdown that rendered him barely able to function in regular society, but with the assistance of a private nurse, he begins to lend his detective services to the San Francisco Police Department. Of course, this can pose a challenge given the 312 phobias that prevent him from performing many typical tasks. Each episode features a new criminal investigation served with a side of comedy.
Psych (2007)
Another comedic take on the traditional police procedural, half the mystery of Psych lies in Shawn Spencer's (James Roday) ability to fool those around him into believing he's psychic. With highly honed observation skills, Spencer is able to identify clues that leave the police baffled, solving cases with panache and a comedic touch. With eight seasons available to stream on Amazon Prime, you'll have months' worth of lighthearted shows to help break up any penchant you have for more serious mystery TV.
Twin Peaks (1990-1991)
David Lynch and Mark Frost's detective series is often credited with instilling television with artful potential. Without Twin Peaks, there'd likely be no Mad Men or Breaking Bad (and both shows nodded to the ABC series). And yet, the show's dreamy, saturated look is really a cherry on top. Twin Peaks is a steady stream of oddball characters and fantastical twists, encountered by FBI Special Agent Dale Cooper (Kyle MacLachlan) as he hunts for the murder of a small-town teenager. Your weird friends love this show. You should, too. It's finally time to understand those Log Lady Halloween costumes.
Unforgotten (2015-2018)
British investigators in this two-season drama find themselves trying to unravel 40 years of lies and cover-ups in Season 1 after reopening a troubling cold case. The challenge, of course, is how much those being investigated have changed over time, and what they're willing to risk to protect their reputations and their families. At six episodes in each season, it's the kind of show that can suck you in for an entire weekend, especially if you're partial to British crime dramas.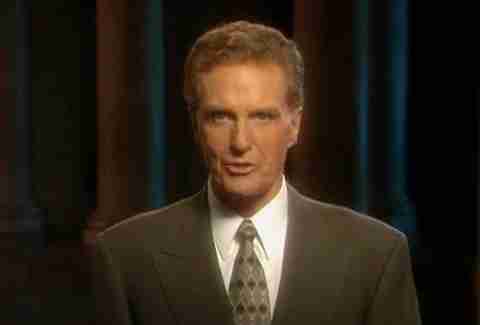 Unsolved Mysteries: Original Robert Stack Episodes (1988-2002)
It's the series that spawned a generation of mystery lovers and helped inspire the genres of true-crime and paranormal investigative television. Each episode of the original Unsolved Mysteries looked into cold-case murders, missing person cases, and paranormal phenomena like UFOs and ghost sightings. Now, you can watch all 12 of the original seasons -- from their 1980s "cheesy reenactment" glory to their reincarnation on Lifetime -- on your Amazon Prime account. Once you're caught up, you're in luck: Netflix recently approved a 12-episode reboot of the series to air in 2019.