Netflix has the movie game down pat. Not only does the streaming service rotate its offerings every month, it's constantly looking for ways to deliver the movies and TV shows you want, wherever you are.
Recently, Netflix added the ability to download movies and shows to your phone or tablet, eliminating the need for an internet connection. You'll need to download the Netflix app (iTunes and Android), and once you start browsing, you'll see a downward-pointing arrow for titles you can download. To get you started, we picked 25 of our favorite downloadable movies, but if you can't find something you like, your best bet is to check out the 100 best movies on Netflix. Never buffer again!
Amélie (2001)
Jean-Pierre Jeunet's quirky French flick can be easy to make fun of, perhaps because it's what everyone immediately thinks of when they hear the words "foreign film." But don't let haters dissuade you from this critically acclaimed rom-com, which was rightfully a major box-office success and awards contender. The story follows its titular heroine (Audrey Tautou) through Paris as she sheds her sense of isolation, opens herself up to others, and discovers love. (Also, yeah, garden gnome alert.)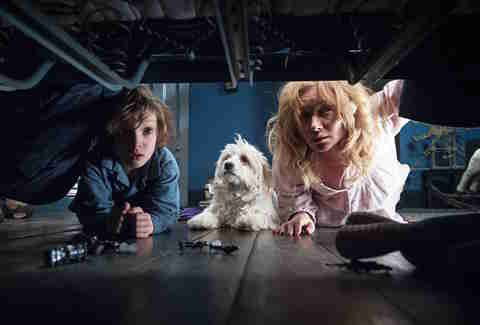 The Babadook (2014)
It's the ultimate parental nightmare: What if your child was a total dickbag? Australian filmmaker Jennifer Kent's moody horror debut works as a jump scare-filled frightfest, but it's most effective in quiet, lingering moments that explore the paralyzing nature of motherhood. Thanks to an emotionally raw performance from Essie Davis, the film brings you into the psyche of a woman pushed to the edge by the very thing she thinks she's supposed to love the most. In this brilliantly twisted story, the monster isn't under the bed -- it's tucked in it.
Beasts of No Nation (2015)
True Detective Season 1 director Cary Fukunaga's wartime drama is not a movie you put on in the background. Adapted from Uzodinma Iweala's novel of the same name, this visceral character study tracks a preadolescent after he's recruited to be a child soldier in an African civil war (its specifics are left purposely ambiguous). Lorded over by a gruff commander (Idris Elba), the movie is loud, tender, and violent -- a coming-of-age story in which the characters may not live to come of age.
Boyhood (2014)
Fair warning: Some people really, really, really, really, really hated this, but we dug it. Richard Linklater's saga of 12 formative years in young Mason's life (Ellar Coltrane) initially piqued our curiosity because of the director's real-time filming approach. The ambitious movie's two-hour, 46-minute runtime yields an intimate portrait of a family's ups and downs, tender performances from parents Ethan Hawke and Patricia Arquette, and an illuminating look at how actors' talents age and grow.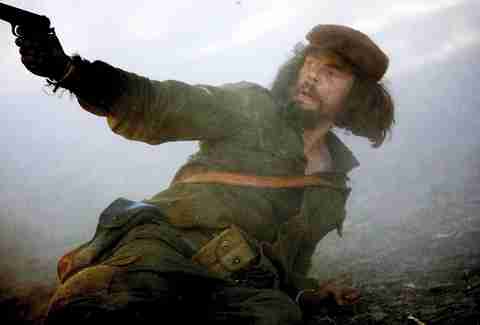 Che (2008)
Most war movies are about action and ideals; Che is about tactics. In telling the story of the Argentine Marxist leader, played with an enigmatic glow by Benicio del Toro, director Steven Soderbergh found the perfect historical setting to once again explore his favorite theme: process, particularly the way groups plan and execute complex tasks. In Ocean's Eleven, it was a casino heist. In Che, it's guerrilla warfare. While many military films take the long view, Che is almost single-mindedly focused on the tactile and granular aspects of combat. It puts you in the dirt, then leaves you there.
Dope (2015)
Dope, about a trio of high-school geeks who find themselves swept up in a drug caper, arrived at a cultural moment when early hip-hop nostalgia was at an all-time high. Boasting a soundtrack that balances classic tracks from A Tribe Called Quest, Public Enemy, and Nas with modern performers A$AP Rocky, Tyga, and others, the breakout film overcomes a story that drags a bit down the stretch via engaging performances, notably from Shameik Moore, who plays old-soul teen lead Malcolm, and impeccable music direction (thanks, Pharrell). Like in high school, good taste counts a lot in teen movies -- and Dope has wild style to spare.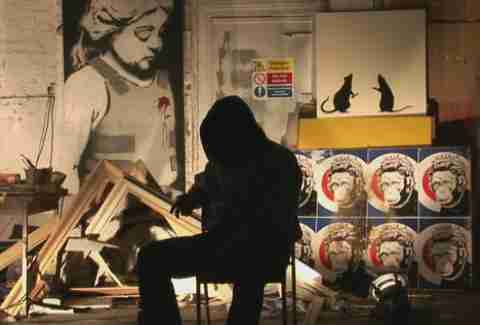 Exit Through the Gift Shop (2010)
The mysterious Banksy earned an Oscar nomination for his documentary about fellow street artist Thierry Guetta, aka Mr. Brainwash, and to this day it's still debated whether the whole thing was made up. Either way, Exit Through the Gift Shop is still an important and quite hilarious peek behind the curtain of the art establishment and what a sham it is.
Hot Fuzz (2007)
Shaun of the Dead spoofers Edgar Wright and Simon Pegg set their sights on bumbling police officers trying to solve a murder in a small English town. The duo watched countless buddy-cop flicks to fully satirize the genre, and it paid off, with laughably bad chase sequences and uproarious slapstick gags. They prove how much fun action movies can be when they lighten up a little (OK, a lot). Remember: It's not murder, it's ketchup.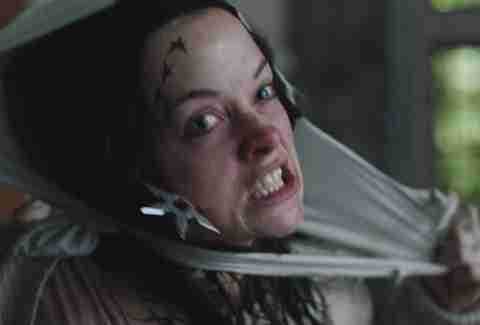 I Don't Feel at Home in This World Anymore (2017)
In this maniacal mystery, Ruth (Melanie Lynskey), a nurse, and her rattail-sporting, weapon-obsessed neighbor, Tony (Elijah Wood), hunt down a local burglar. Part Cormac McCarthy thriller, part wacky, Will Ferrell-esque comedy, I Don't Feel at Home in This World Anymore is a cathartic neo-noir about everyday troubles. Director Macon Blair's not the first person to find existential enlightenment at the end of an amateur detective tale, but he might be the first to piece one together from cussing octogenarians, ninja stars, Google montages, gallons of Big Red soda, upper-deckers, friendly raccoons, exploding body parts, and the idiocy of humanity.
The Incredible Jessica James (2017)
Toward the end of this buzzy Sundance romantic comedy, Williams, as a budding playwright and stubborn know-it-all, proclaims, "I'm dope!" She really is. Like her scorching editorials on The Daily Show, Williams brings no-bullshit attitude and a rarely seen frailty to a story that's been done time and time again. Whether it's digressions on baby shower gifts, Tinder, ex-boyfriends, or "the system," Williams crackles with poetic profanity and the wisdom of a thousand lifetimes.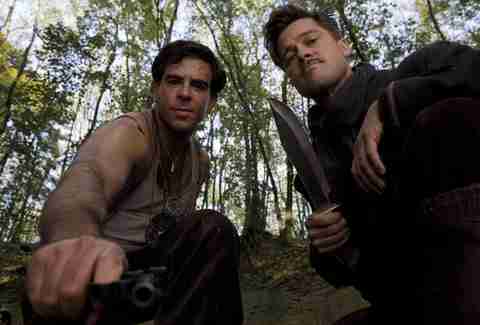 Inglourious Basterds (2009)
The first of Tarantino's revisionist history flicks, Inglourious Basterds is a rollicking revenge pic that envisions a group of Jewish renegades plotting to take down the Nazi leadership in occupied Paris in 1944. While the film isn't quite as cohesive as other Tarantino works, it might be his most entertaining, with scenes of high-tension verbal sparring and scalp-smashing mayhem, all erupting when Tarantino's band of vigilantes (led by Brad Pitt's drawling lieutenant, Aldo Raine) gun down their German rivals in a blaze of glory.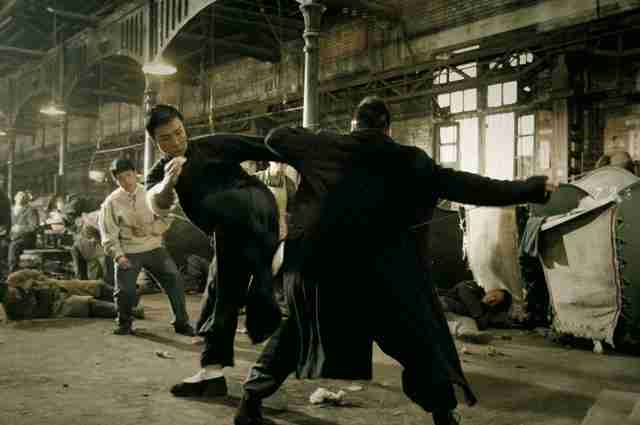 Ip Man (2008)
There aren't many biopics that also pass for decent action movies. Somehow, Hong Kong action star Donnie Yen and director Wilson Yip made Ip Man (and three sequels!) based on the life of Chinese martial-arts master Yip Kai-man, who famously trained Bruce Lee. What's their trick to keeping this series fresh? Play fast and loose with the facts, up the melodrama with each film, and, when in doubt, cast Mike Tyson as an evil property developer. The fights are incredible, and Yen's portrayal of the aging master still has the power to draw a few tears from even the most grizzled tough guy.
It Follows (2015)
The villain of this retro-thriller doesn't need to creep. "It" -- a demon? An embodiment of fear? A walking STD? -- can come from any direction at any time and can't be stopped. All its target can do is run, or damn someone new by transmitting the possession through intercourse. A relentless chase set against a picturesque suburban dreamworld, It Follows builds scares from pure suspense, a welcome alternative to the screeching, skittish horror movies that frequent theaters.
Jesus Camp (2006)
A terrifying portrait of religious extremism inculcated in the young, Jesus Camp follows the indoctrination of three children at an evangelical summer camp in North Dakota. As the children speak in tongues, decry Harry Potter as an enemy of God, and pray President George Bush appoints "righteous judges" to strike down Roe v. Wade, you'll fear for the future of this country -- especially when you remember this was shot a decade before Trump became president.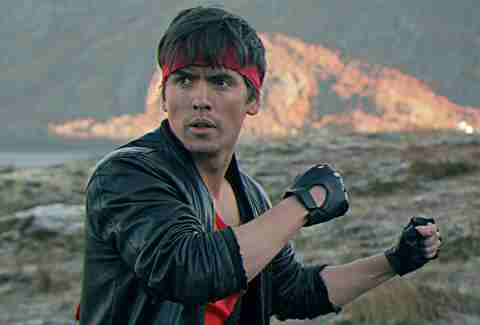 Kung Fury (2015)
David Sandberg's Kickstarter-funded short plays like the surreal dream you would have after a long day of '80s action movies and Street Fighter bouts. It comes with laser raptors, arcade-style fisticuffs, the worst criminal of all time (aka Kung Führer, as played by The Lonely Island's Jorma Taccone), someone named Hackerman, Thor, the Hoff, a phone commercial, and time travel -- at every turn, whether it's a plot twist or a tongue-in-cheek quip, there's something absurd. The bad news: It only cracks the 30-minute mark. The good news: There's more on the way.
The Look of Silence (2014)
The stronger one of Joshua Oppenheimer's films confronting the mid-1960s genocide in Indonesia (the other is The Act of Killing) follows an optometrist as he meets and interviews the individuals responsible for the death of his brother, none of whom have been held accountable before. It sounds so simplistic, and at first it plays so serenely, then gradually, it builds into a powerful record of the candid confessions of men still considered heroes in their country. This documentary focuses on the legacy of events that will soon only be in the hands and minds of a generation detached from and mistaken about what happened 50 years ago.
Moonrise Kingdom (2012)
This living storybook reworks Wes Anderson's subdued sense of humor for a YA crowd. When two teenagers go on the lam during a record-setting hurricane, the capricious adults spin in circles while romance blossoms. Anderson enhances this cheeky love story with his visual stamp, ensuring that even book covers and music cues inspire laughter.
Nightcrawler (2014)
Jake Gyllenhaal gives a career-best performance in this nocturnal noir, playing the haunted, single-minded Lou Bloom, a scavenger of human suffering whose motives are as twisted and opaque as the seedy LA underworld he inhabits. That's news media for you! Be warned: If you're planning a trip to sunny California, writer-director Dan Gilroy's pitch-black satire will make you see the City of Angels in a whole new light.
Nymphomaniac Vol. 1 & 2 (2013)
Provocateur Lars von Trier (Antichrist, Melancholia) made headlines for filling his orgastic opus with unsimulated sex. While the four-hour-long journey is filled with explicit scenes -- everything from train-car blow jobs to threesomes to fetish whipping where a riding crop takes care of the stimulation -- von Trier has more on his mind than pornographic subversion. His sardonic Nymphomaniac questions sexuality, the roles of men and women in one another's lives, and storytelling on a macro level. The movie's a triumph -- and not just for those who dreamed of seeing Shia LaBeouf thrust on camera.
Okja (2017)
This wild ride, part action heist, part Miyazaki-like travelogue, and part scathing satire, is fueled by fairy tale whimsy -- but the Grimm kind, where there are smiles and spilled blood. Ahn Seo-hyun plays Mija, the young keeper of a "super-pig," bred by a food manufacturer to be the next step in human-consumption evolution. When the corporate overlords come for her roly-poly pal, Mija hightails it from the farm to the big city to break her out, crossing environmental terrorists, a zany Steve Irwin-type (Jake Gyllenhaal), and the icy psychos at the top of the food chain (including Tilda Swinton's childlike CEO) along the way. Okja won't pluck your heartstrings like E.T., but there's grandeur in its frenzy, and the film's cross-species friendship will strike up every other emotion with its empathetic, eco-friendly, and eccentric observations.
The Thin Blue Line (1988)
Errol Morris' true-crime tale combines reenactment and voice-over to unravel the story of Randall Dale Adams, a man convicted of, and sentenced to life in prison for, a murder he did not commit. The Thin Blue Line is the gold standard that successors like Making a Murderer, Serial, and The Jinx could only hope to match. Morris' interviews, arid and frank, and the noir-tailored visuals, make the film more than a document of events. The Thin Blue Line is engrossing drama that transcends its revelations with story.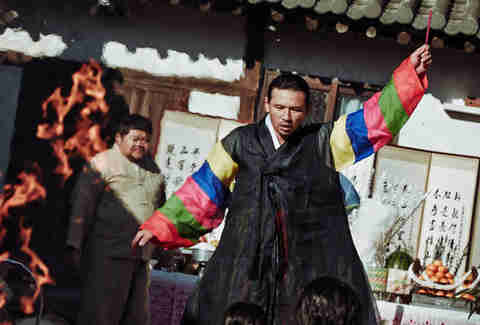 The Wailing (2016)
Hollywood horror movies rarely shoot for "epic," content with scaring up a storm with micro-budgets and single locations (and before you say it: no, Resident Evil sequels aren't scary). South Korean director Na Hong-jin does not suffer from the same apprehension. The Wailing is a masterpiece of mood, 156 minutes of every horror trope imaginable, drenched in mythology us foreigners might not entirely understand. That's fine: The movie's plot, a streak of murderers that may or may not have been perpetrated by demons, tows the viewer through the foggiest moments with one visceral pleasure after another. The Wailing is the metaphysical mystery that we all wanted from True Detective Season 1.
Win It All (2017)
In less than 90 minutes, director Joe Swanberg and his co-writer and star Jake Johnson provide an endearing portrait of a schlub in crisis. Like he did with 2013's Drinking Buddies and last year's Netflix series Easy, Swanberg zeroes in on the small details thirtysomething existential dread and scores big. In telling the story of a gambling addict named Eddie (Johnson) who is entrusted with a bag of money, which he quickly blows in spectacular fashion, the filmmaker has found an ideal mix between old-fashioned Hollywood storytelling and his low-key naturalism. Will Eddie get his shit together? Win It All is less interested in answering that question than it is in spending time with these lovable losers.
The White Helmets (2016)
Winner of the Oscar for Best Documentary Short, this powerful film profiles the titular team of first responders operating in war-torn Aleppo and other parts of Syria, endangering their own lives to save as many others as they can. And the filmmakers follow along, also under great duress. Even more tense, though, are scenes in a White Helmets training camp in Turkey, where recruits are away from their families, worrying for their loved ones' safety in their absence.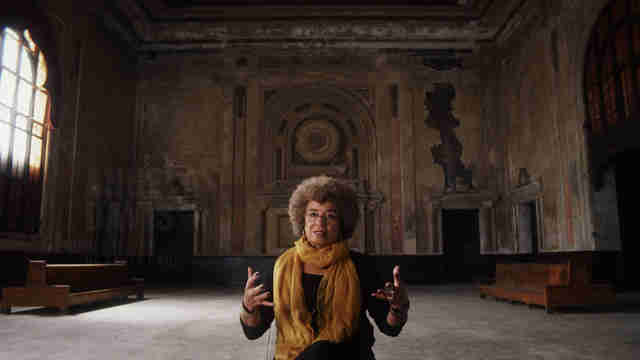 13th (2016)
Selma director Ava DuVernay snuck away from the Hollywood spotlight to direct this sweeping documentary on the state of race in America. DuVernay's focus is the country's growing incarceration rates and an imbalance in the way black men and women are sentenced based on their crimes. Throughout the exploration, 13th dives into post-Emancipation migration, the systemic racism that built in the early 20th century, and moments of modern political history that continue to spin a broken gear in our well-oiled national machine. You'll be blown away by what DuVernay uncovers in her interview-heavy research.
Sign up here for our daily Thrillist email and subscribe here for our YouTube channel to get your fix of the best in food/drink/fun.