The Best Movies on Netflix Right Now
Your search for what to watch just got much easier.
Anyone can tell you everything that's streaming on Netflix, take an inventory of a given month's new additions and subtractions, or cast the net of recommendations so wide that reeling in where to start is overwhelming. The whole goal of Netflix as a company is to give you as much content as possible, whether through streaming or good old-fashioned DVD mail-ins (remember those?).
Our goal in this space is to provide a different service: a list of the best films currently streaming on Netflix, so you can find a satisfying movie without wasting time with endless scrolling. One note: We won't be including Netflix original movies on this list, but check out this list of the best of those.
A Ghost Story (2017)
Director David Lowery (Pete's Dragon) conceived this dazzling, dreamy meditation on the afterlife during the off-hours on a Disney blockbuster, making the revelations within even more awe-inspiring. After a fatal accident, a musician (Casey Affleck) finds himself as a sheet-draped spirit, wandering the halls of his former home, haunting/longing for his widowed wife (Rooney Mara). With stylistic quirks, enough winks to resist pretension (a scene where Mara devours a pie in one five-minute, uncut take is both tragic and cheeky), and a soundscape culled from the space-time continuum, A Ghost Story connects the dots between romantic love, the places we call home, and time—a ghost's worst enemy.
Avengement (2019)
DTV action star Scott Adkins knows how to land a punch, but this chronologically fractured fight film, which combines a bloody prison drama with a Guy Ritchie-esque underworld plot, also lets the burly actor show off his acting chops. With a metal grill on his teeth and gnarly scars on his face, Adkins plays Cain, a former boxer turned convict who starts the movie by escaping his security detail on a trip to the hospital to visit his dying mother. On the run, Cain ends up at a pub in the middle of the day, where he entertains the assembled goons with his convoluted life story, which involves a betrayal by his older brother and many grueling jailhouse brawls. Director Jesse V. Johnson co-wrote the refreshingly sharp script, which has more on its mind than your average fight-driven revenge film, and he stages the ferocious, bare-knuckle melees with appropriate vigor.
The Conjuring (2013)
James Wan scared the shit out of moviegoers and restored faith in horror films when he dramatized Ed and Lorraine Warren's haunted farmhouse visit for the big screen. As the two paranormal investigators (played by Patrick Wilson and Vera Farmiga) go head-to-head with a wicked presence, you'll find yourself audibly yelping and wanting nothing to do with the dark. The impeccably choreographed jump scares are damn good, but the Warrens' nail-biting heroics and the family's intoxicating paranoia woven throughout are even better—proof that big-budget horror flicks don't have to suck.
Creep (2014)
Patrick Brice's found-footage movie is a no-budget answer to a certain brand of horror, but saying more would give away its sinister turns. Just know that the man behind the camera answered a Craigslist ad to create a "day in the life" video diary for Josef (Mark Duplass), who really loves life. Creep proves that found footage, the indie world's no-budget genre solution, still has life, as long as you have a performer like Duplass willing to go all the way.
The Death of Stalin (2017)
Armando Iannucci, the brilliant Veep creator, set his sights on Russia with this savage political satire. Based on a graphic novel, the film dramatizes the madcap, maniacal plots of the men jostling for power after their leader, Joseph Stalin, keels over. From there, backstabbing, furious insults, and general chaos unfolds. Anchored by performances from Shakespearean great Simon Russell Beale and American icon Steve Buscemi, it's a pleasure to see what the rest of the cast—from Star Trek: Discovery's Jason Isaacs to Homeland's Rupert Friend—do with Iannucci's eloquently brittle text.
The Departed (2006)
Don't let your most annoying friend's affection for The Departed ruin the movie for you—it's an enormously entertaining crime film. Leonardo DiCaprio's expert slow-boil performance as undercover cop Billy Costigan is a big reason for that and marked a major career step forward. He stood tall against the Martin Scorsese film's many big-name scenery chewers and kept his Boston accent under control.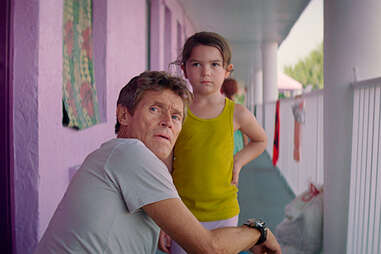 The Florida Project (2017)
Sean Baker's The Florida Project nuzzles into the swirling, sunny, strapped-for-cash populace of a mauve motel just within orbit of Walt Disney World. His eyes are Moonee, a 6-year-old who adventures through abandoned condos, along strip mall-encrusted highway, and across verdant fields of overgrown brush like Max in Where the Wild Things Are. But as gorgeous as the everything appears—and The Florida Project looks stunning—the world around here is falling apart, beginning with her mother, an ex-stripper turning to prostitution. The juxtaposition, and down-to-earth style, reconsiders modern America in the most electrifying way imaginable.

Free Fire (2017)
Cast from the molten barrels of Charles Bronson's many Smith & Wessons, this frenetic '70s throwback plays out as one prolonged shootout. What should be just-another-illegal-gun-deal-by-the-docks between a group of IRA fighters (led by Cillian Murphy), a skeezy arms dealer (Sharlto Copley), and two American representatives for the respective parties (Brie Larson and Armie Hammer) explodes into a firefight when one lower-rung goon accuses another of assaulting his sister at a bar the night prior. Each insult exacerbates the standoff, which director Ben Wheatley orchestrates with wailing bullets, chaotic camerawork, and salvos of clever banter, blurted out as the actors squirm across dirt floors to safety. By the end of Free Fire, limbs are torn through, blood is spilled, and your jaw is on the floor.
Fruitvale Station (2013)
Fruitvale Station, the directorial debut of Ryan Coogler (who went on to direct Black Panther), pointedly opens with shocking real-life footage from the killing of Oscar Grant. It's how the drama inevitably ends, as it tackles the events that led to the young, unarmed man's death—but utter devastation weighs heavy over the entire film, as it imagines his final day and illustrates just how many individuals one person's life touches. Michael B. Jordan is a heart wrenching in what became his movie-star-making role, and his performance and the film as a whole notably give a sharp humanity to just one of the many Black men whose fate unfortunately becomes a headline time and time again.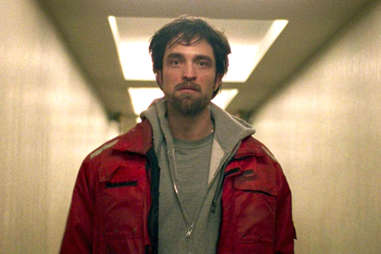 Good Time (2017)
In this greasy, cruel thriller from Uncut Gems directors the Safdie brothers, Robert Pattinson stars as Connie, a bank robber who races through Queens to find enough money to bail out his mentally disabled brother, who's locked up for their last botched job. Each suffocating second of Good Time, blistered by the neon backgrounds of Queens, New York and propelled by warped heartbeat of Oneothrix Point Never's synth score, finds Connie evading authorities by tripping into an even stickier situation.
The Guest (2014)
After writer-director Adam Wingard notched a semi-sleeper horror hit with 2011's You're Next, he'd earned a certain degree of goodwill among genre faithful and, apparently, with studio brass. How else to explain distribution for his atypical thriller The Guest through Time Warner subsidiary Picturehouse? Headlined by soon-to-be megastar Dan Stevens and kindred flick It Follows' lead scream queen Maika Monroe, The Guest introduces itself as a subtextual impostor drama, abruptly spins through a blender of '80s teen tropes, and ultimately reveals its true identity as an expertly self-conscious straight-to-video shoot 'em up, before finally circling back on itself with a well-earned wink. To say anymore about the hell that Stevens' "David" unleashes on a small New Mexico town would not only spoil the fun, but possibly get you killed.
Hail, Caesar! (2016)
Possibly the Coen brothers' zaniest work—and these are the guys who brought us Raising Arizona, Burn After Reading, and O Brother, Where Art Thou?—Hail, Caesar! throws back to the golden age of Hollywood for a droll, screwball mystery. A Communist kidnapping plot plays in the background as the Coens swing between a down-on-his-luck singing cowboy, a pair of gossip reporters, a starlet keeping her pregnancy hush-hush, a frustrated auteur, and a studio fixer who can't help but wonder if Hollywood's all it's cracked up to be. Musical numbers elevate it to greatness. Tap-dancing Channing Tatum rules the world.
The Hateful Eight (2015)
Quentin Tarantino has something to say about race, violence, and American life, and it's designed to ruffle feathers. Like Django Unchained, the writer-director reflects modern times on the Old West, but with more scalpel-sliced dialogue, profane poetry, and gore. Stewed from bits of Agatha Christie, David Mamet, and Sam Peckinpah, The Hateful Eight traps a cast of blowhards (including Samuel L. Jackson as a Civil War veteran, Kurt Russell as a bounty hunter known as "The Hangman," and Jennifer Jason Leigh as a psychopathic gang member) in a blizzard-enveloped supply station. Tarantino ups the tension by shooting his suffocating space in "glorious 70mm." Treachery and moral compromise never looked so good.
Hugo (2011)
Martin Scorsese hit pause on mob violence and Rolling Stones singles to deliver one of the greatest kid-centric films in eons. Following Hugo (Asa Butterfield) as he traces his own origin story through cryptic automaton clues and early 20th-century movie history, the grand vision wowed in 3-D and still packs a punch at home.
Hunt for the Wilderpeople (2016)
This New Zealand backwoods adventure roughs up every single coming-of-age cliché. Julian Dennison's Ricky is an absent-minded, hip-hop-obsessed, rebellious orphan. His grizzled foster father would like nothing more than to ship the unruly kid back to government care. When the two find themselves stranded in the woods, mistaken for on-the-lam criminals, they... decide to own it. Wilderpeople is a generous genre blend, with Taika Waititi, director of the wacky, vampiric mockumentary What We Do in the Shadows and the wry superhero adventure Thor: Ragnarok, finding cheeky jokes in the duo's perilous journey.
Insidious (2010)
Haunted house tales are nothing new in horror movies. Same goes for creepy kids. But when horror director extraordinaire James Wan (Saw, The Conjuring) and Blumhouse got their hands on these classic motifs, they reinvented them and launched an entirely new spooky franchise that stretches across four films and has earned more than half a billion dollars at the box office. The original installment follows a couple (Patrick Wilson, Rose Byrne) whose son falls into a coma after a strange encounter in their new home, and then, as you might expect, strange things start happening.
Into the Wild (2007)
Jon Krakauer's book about the life and untimely death of Christopher McCandless is all the more poignant when soundtracked by Eddie Vedder. Emile Hirsch's McCandless waxes poetic about philosophy and alienates everyone who loves him, which can grate at times, but it's balanced out by the profound beauty of the wilderness. When McCandless' pride proves to be the ultimate peril, the outcome is no less tragic.
Ip Man (2008)
There aren't many biopics that also pass for decent action movies. Somehow, Hong Kong action star Donnie Yen and director Wilson Yip made Ip Man (and three sequels!) based on the life of Chinese martial arts master Yip Kai-man, who famously trained Bruce Lee. What's their trick to keeping this series fresh? Play fast and loose with the facts, up the melodrama with each film, and, when in doubt, cast Mike Tyson as an evil property developer. The fights are incredible, and Yen's portrayal of the aging master still has the power to draw a few tears from even the most grizzled tough guy.
It Comes at Night (2017)
In this post-apocalyptic nightmare-and-a-half, the horrors of humanity, the strain of chaotic emotions pent up in the name of survival, bleed out through wary eyes and weathered hands. Barricaded in a haunted-house-worthy cabin in the woods, Paul (Joel Edgerton) takes in Will (Christopher Abbott) and his family, knowing full well they could threaten his family's existence. All the while, Paul's son, Trevor, battles bloody visions of (or induced by?) the contagion. Filmmaker Trey Edward Shults directs the hell out of every slow-push frame of this psychological thriller, and the less we know, the more confusion feels like a noose around our necks, the scarier his observations become.
The Killing of a Sacred Deer (2017)
After surgeon Steven Murphy (Colin Farrell) takes to a teenage boy Martin (Barry Keoghan) whose father died when he was young (Barry Keoghan), it becomes evident that Martin blames Steven for his wrongful death from a botched surgery—and either his wife or one of his children must die to make up for it. Yorgos Lanthimos' psychological thriller pulls its material from the Greek tragedy Iphigenia at Aulis, drawing disturbing stages of injury, a deteriorating will to live, and a pitch black mood that permeates throughout. Rather than a gore fest or paranormal disturbance, The Killing of a Sacred Deer is an art-horror movie that's as disturbing as any slasher flick, but for its mastery over its unnerving mood more than anything else.
Lady Bird (2017)
The dizzying, frustrating, exhilarating rite of passage that is senior year of high school is the focus of actress Greta Gerwig's first directorial effort, the story of girl named Lady Bird (her given name, in that "it's given to me, by me") who rebels against everyday Sacramento, California life to obtain whatever it is "freedom" turns out to be. Laurie Metcalf is an understated powerhouse as Lady Bird's mother, a constant source of contention who doggedly pushes her daughter to be successful in the face of the family's dwindling economic resources. It's a tragic note in total complement to Gerwig's hysterical love letter to home, high school, and the history of ourselves.
This sweet, effervescent rom-com about a Malibu sorority girl transplanted to Harvard Law School was the role that made Reese Witherspoon a star. Her Elle Woods could have been a ditzy caricature, but instead, Witherspoon exudes intellect and charm, whether she's bending-and-snapping at the salon or solving a murder trial with her knowledge of perm maintenance. It's also the rare rom-com that's really, really funny; laugh-out-loud performances and ridiculously quotable lines ("You got into Harvard Law?" "What? Like it's hard?") turn Legally Blonde into an endlessly re-watchable classic.
Monty Python and the Holy Grail (1975)
The legendary British comedy troupe took the legend of King Arthur and offered a characteristically irreverent take on it in their second feature film. It's rare for comedy to hold up this well, but the timelessness of lines like, "I fart in your general direction!" "It's just a flesh wound," and "Run away!" makes this a movie worth watching again and again.
Nightcrawler (2014)
Jake Gyllenhaal gives a career-best performance in this nocturnal noir, playing the haunted, single-minded Lou Bloom, a scavenger of human suffering whose motives are as twisted and opaque as the seedy LA underworld he inhabits. That is, as a cameraman documenting crime scenes for a local news station—but that's media for you! It's a twisted thriller, testing how much you can take as you go on an after hours high-speed chase, and it's all set against writer-director Dan Gilroy's pitch-black vision of sunny California that forces you to see the City of Angels in a whole new light.
Pan's Labyrinth (2006)
Guillermo Del Toro's dark odyssey Pan's Labyrinth takes a fantasy setting to mirror the horrible political realities of the human realm. Set in 1940s Falangist Spain, the film documents the hero's journey of a young girl and stepdaughter of a ruthless Spanish army officer as she seeks an escape from her war-occupied world. When a fairy informs her that her true destiny may be as the princess of the underworld, she seizes her chance. Like Alice in Wonderland if Alice had gone to Hell instead of down the rabbit hole, the Academy Award-winning film is a wondrous, frightening fairy tale where that depicts how perilous the human-created monster of war can be.
The Pianist (2002)
In 2003, Adrien Brody became the youngest person ever to take home the Academy Award for Best Actor for his portrayal of Wladyslaw Szpilman, a Polish Jewish pianist fighting for survival in Warsaw at the dawn of World War II, in The Pianist. The autobiographical film directed by Roman Polanski documents the true life story of Szpilman who grew up in a privileged family and refused to believe the Nazi occupation would grow big enough to affect him and his loved ones, until the threat proves to be all too real. With precision, Brody nails this challenging role that sees an unavoidable travesty unfold before his eyes, and the granular, though extensive, effects it had on one individual.
Rain Man (1988)
Barry Levinson's Oscar-winning classic follows a young hustler (Tom Cruise) who vies for the trust and custody of his older brother (Dustin Hoffman), an autistic savant, after the latter inherits their father's multimillion dollar estate. As the unlikely duo hits the road across the Western US, they (spoiler!) learn as much about themselves as they do each other. It's a must (re-)watch, the kind of potent dramedy that'll still split your sides and empty your tear ducts within the same scene.
Shadow (2019)
In Shadow, the visually stunning action epic from Hero and House of Flying Daggers wuxia master Zhang Yimou, parasols are more than helpful sun-blockers: They can be turned into deadly weapons, shooting boomerang-like blades of steel at oncoming attackers and transforming into protective sleds for traveling through the slick streets. These devices are one of many imaginative leaps made in telling this Shakespearean saga of palace intrigue, vengeance, and secret doppelgangers set in China's Three Kingdoms period. This is a martial arts epic where the dense plotting is as tricky as the often balletic fight scenes.
She's Gotta Have It (1986)
Before checking out Spike Lee's Netflix original series of the same name, be sure to catch up with where it all began. Nola (Tracy Camilla Johns) juggles three men during her sexual pinnacle, and it's all working out until they discover one another. She's Gotta Have It takes some dark turns, but each revelation speaks volumes about what real romantic independence is all about.
Shutter Island (2010)
In his haunted adaptation of Dennis Lehane's pulpy gothic novel, director Martin Scorsese uses visceral horror imagery to convey despair. Leonardo DiCaprio's terrified mug is the film's spookiest special effect. With every grimace, furrowed brow, and anguished sob, he brings you into the tortured psyche of Edward Daniels, a man who cannot escape his past no matter how hard he tries. It's a carefully modulated performance that helps sell the film's occasionally wonky twists.
A Single Man (2009)
Is life worth living after the sudden death of your partner? That's the question Colin Firth's forlorn George faces in this drama, based on the novel by Christopher Isherwood and directed by fashion designer Tom Ford. You'll see Ford's eye in every gorgeous scene, as if the movie is one long, breathtaking couture commercial. Set in 1960s LA, A Single Man will simultaneously break your heart and give you hope as George interacts with colleagues, visits an old friend (Julianne Moore), and has a romantic tryst with a student at the university where he teaches—all as he decides whether this will be the day he ends his life.
Snowpiercer (2013)
Did people go overboard in praising Snowpiercer when it came out? Maybe. But it's important to remember that the movie arrived in the sweaty dog days of summer, hitting critics and sci-fi lovers like a welcome blast of icy water from a hose. The film's simple, almost video game-like plot—get to the front of the train, or die trying—allowed visionary South Korean director Bong Joon-ho to fill the screen with excitement, absurdity, and radical politics. Chris Evans never looked more alive, Tilda Swinton never stole more scenes, and mainstream blockbuster filmmaking never felt so tepid in comparison. Come on, ride the train!
The Social Network (2010)
After making films like Seven, The Game, Fight Club, Panic Room, and Zodiac, director David Fincher left behind the world of scumbags and crime for a fantastical, historical epic in 2008's The Curious Case of Benjamin Button. The Social Network was another swerve, but yielded his greatest film. There's no murder on screen, but Fincher treats Jesse Eisenberg's Mark Zuckerberg like a dorky, socially awkward mob boss operating on an operatic scale. Screenwriter Aaron Sorkin's rapid-fire, screwball-like dialogue burns with a moral indignation that Fincher's watchful, steady-handed camera chills with an icy distance. It's the rare biopic that's not begging you to smash the "like" button.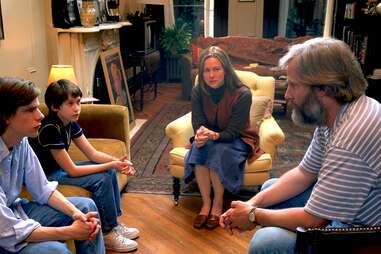 The Squid and the Whale (2005)
No movie captures the prolonged pain of divorce quite like Noah Baumbach's brutal Brooklyn-based comedy The Squid and the Whale. While the performances from Jeff Daniels and Laura Linney as bitter writers going through a separation are top-notch, the film truly belongs to the kids, played by Jesse Eisenberg and Owen Kline, who you watch struggle in the face of their parents' mounting immaturity and pettiness. That Baumbach is able to wring big, cathartic laughs from such emotionally raw material is a testament to his gifts as a writer—and an observer of human cruelty.
Steve Jobs (2015)
Caught in the crossfire of a director shake-up (Slumdog Millionaire Oscar-winner Danny Boyle stepped up after David Fincher bailed) and the North Korean Sony hack, Aaron Sorkin's take on the (abridged) life and times of the Apple cofounder came and went from the 2015 award season. Not since the Newton MessagePad has there been such an overlooked Mac product; Sorkin's drama is an operatic chamber piece with Michael Fassbender's Steve as the maniac maestro. In the tightly wound biopic, the behind-the-scenes mayhem gets the blood pumping, the monologues drill like dental weaponry, and the keynote speeches feel like Moses stepping down from Mount Sinai. What could be hagiography is a movie as large as the subject itself.

Superbad (2007)
The comedy that kicked off Seth Rogen and Evan Goldberg's writing partnership crams more crude sex jokes than anyone ever thought possible into a heartwarming story of inseparable best friends (Michael Cera and Jonah Hill) on the verge of shipping off to different colleges. Factor in some wild party scenes, a then-unknown Emma Stone, high-school horndogs riffing to their hearts' content, and McLovin, and you've got yourself a classic high school movie that rivals the likes of Dazed and Confused.
Synchronic (2020)
Directing duo Justin Benson and Aaron Moorhead have a very distinct style: weird stuff in the sky, complicated brotherly relationships between men, new and fascinating conceptions of the nature of time. Synchronic is another dive into the depths of what the fabric of the universe is woven from, spinning a wild tale of death, drugs, and time travel amidst the dim, sinister backdrop of nighttime New Orleans. Jamie Dornan and Anthony Mackie play a pair of EMTs cruising the NOLA nights responding to emergency distress calls. On a few of these calls, they come across a number of people who have either mysteriously disappeared or somehow wound up dead, each incident having to do with a new drug called "Synchronic." When Dornan's daughter goes missing, his friend must figure out how to use the killer drug to find her.
The Theory of Everything (2014)
In an Oscar-winning performance, Eddie Redmayne portrays famed physicist Stephen Hawking—though The Theory of Everything is less of a traditional biopic than it is a beautiful, sweet film about his lifelong relationship with his wife, Jane (Felicity Jones). Covering Hawking's days as a young cosmology student ahead of his diagnosis of ALS at 21, through his struggle with the illness and rise as a theoretical scientist, this film illustrates the trying romance through it all.
There Will Be Blood (2007)
Paul Thomas Anderson found modern American greed in the pages of Upton Sinclair's depression-era novel, Oil!. Daniel Day-Lewis found the role of a lifetime behind the bushy mustache of Daniel Plainview, thunderous entrepreneur. Paul Dano found his milkshake drunk up. Their discoveries are our reward—There Will Be Blood is a stark vision of tycoon terror.
Total Recall (1990)
Skip the completely forgettable Colin Farrell remake from 2012. This Arnold Schwarzenegger-powered, action-filled sci-fi movie is the one to go with. Working from a short story by writer Philip K. Dick, director Paul Verhoeven (Robocop) uses a brain-teasing premise—you can buy "fake" vacation memories from a mysterious company called Rekall—to stage one of his hyper-violent, winkingly absurd cartoons. The bizarre images of life on Mars and silly one-liners from Arnold fly so fast that you'll begin to think the whole movie was designed to be implanted in your mind.
Uncut Gems (2019)
In Uncut Gems, the immersive crime film from sibling director duo Josh and Benny Safdie, gambling is a matter of faith. Whether he's placing a bet on the Boston Celtics, attempting to rig an auction, or outrunning debt-collecting goons at his daughter's high school play, the movie's jeweler protagonist Howard Ratner (Adam Sandler) believes in his ability to beat the odds. Every financial setback, emotional humbling, and spiritual humiliation he suffers gets interpreted by Howard as a sign that his circumstances might be turning around. After all, a big score could be right around the corner.
Unfriended (2014)
The Blair Witch Project popularized the found-footage genre, and Unfriended was one of the first to tap into the even more niche subset of the horror style—social media/computer screen found-footage. This Blumhouse freak-out isn't always a master of its craft and can feel more like being forced into peering at a screen from over someone's shoulder like you're waiting for your sibling's allotted screen time to wrap up, and is sometimes flat-out silly, but since we're addicted to being online, it is hard to look away. It follows a group of teenagers whose chatroom appears to be haunted by their friend who was recently bullied and died by suicide. Even when the scares are cheap, it's an interesting experiment that's worth logging into.
What's Eating Gilbert Grape? (1993)
This low-budget indie flick was the first of Leonardo DiCaprio's many Oscar snubs, and one that relied heavily on the immense sincerity of the young actor to make the film as potent as it is. Here he plays Arnie, the mentally disabled kid brother to Johnny Depp's titular Gilbert Grape, and the film follows the two leaning on one another while living in poverty with their mother after their father's death. It's a story about the bond and burden of family, and these two deliver performances that make you so deeply believe in their brotherhood and the sentimentality that lives in their world.
Wildlife (2018)
As a child, it's terrifying to watch your parents' marriage fall apart right before your eyes. First-time director Paul Dano adapted Richard Ford's novel of the same name along with his wife Zoe Kazan and made the story of two parents' midlife crises unfolding in front of their teenaged son into a blaze of emotion. Carey Mulligan gives a career best performance as a housewife filling her boredom with an affair, and Jake Gyllenhaal is heartbreaking as a father who feels lost and abandons his family to fight the Montana forest fires. It's a slow, humble film, but a mighty drama that manages to burn you.
Follow the Thrillist Entertainment editors on Twitter @ThrillistEnt.