Recommended Video
There's a Stock Market-Themed Cocktail Bar in Hong Kong
Anyone can tell you everything that's streaming on Netflix, take an inventory of a given month's new additions and subtractions, or cast the net of recommendations so wide that reeling in where to start is overwhelming. The whole goal of Netflix as a company is to give you as much content as possible, whether through streaming or good old-fashioned DVD mail-ins (remember those?).
Our goal in this space is to provide a different service: a list of the 100 best films currently streaming on Netflix, so you can find a satisfying movie without wasting time with endless scrolling. 
Anna Karenina (2012)
Adapted by renowned playwright Tom Stoppard, this take on Leo Tolstoy's classic Russian novel is anything but stuffy, historical drama. Keira Knightley, Jude Law, Aaron Taylor-Johnson, Domhnall Gleeson, Alicia Vikander are all overflowing with passion and desire, heating up the chilly backdrop of St. Petersburg. But it's director Joe Wright's unique staging -- full of dance, lush costuming, fourth-wall-breaking antics, and other theatrical touches -- that reinvent the story for more daring audiences.
Armageddon (1998)
For those of us who weren't born early enough for the Space Race, there's Armageddon. While it might seem like an outlier in the Criterion Collection, Michael Bay's sci-fi spectacle is lean, expertly crafted, and rowdy, with scenes of meteoric destruction that channel Michelangelo. The final ludicrous mission to blow up the plummeting space rock is the closest we'll come to a Bay-directed opera. But it's the cast -- Bruce Willis, Ben Affleck, Owen Wilson, Steve Buscemi, and so many more -- that makes Armageddon a ride. Bay's drill-team heroes add red and white to their blue collars for a fist-pumping display of patriotism, no international enemy required.
Atonement (2007)
This sweeping romantic epic, based on the Ian McEwan novel of the same name (which is worth a read, though you won't find the book on Netflix), sends Robbie (James McAvoy) off to fight in World War II, and he finds himself in the middle of Britain's retreat from the Germans on the shores of Dunkirk Beach. Director Joe Wright pulled off a tragically beautiful five-and-a-half-minute tracking shot of the whole ordeal that'll break your heart if Robbie's separation from his love Cecilia (Keira Knightley) didn't already.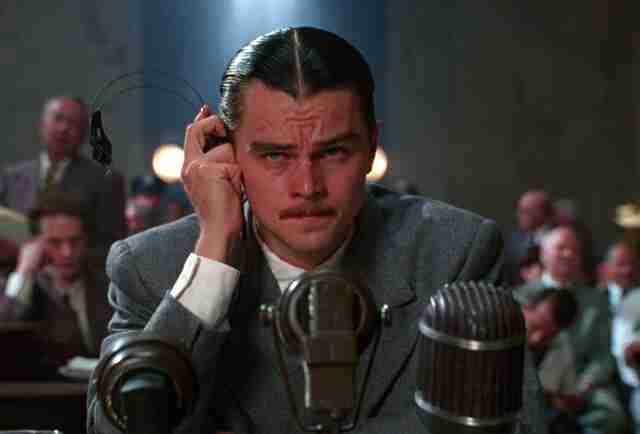 The Aviator (2004)
The Aviator is a tour-de-force historical epic that hinges on Leonardo DiCaprio as American aviator Howard Hughes, whose mental state stymies grandiose ambitions. DiCaprio loves a good man tormented by internal and external demons, but in this three-hour masterpiece, Martin Scorsese pushes the 30-year-old Leo to bring all of Howard Hughes' many contradictions to life: the swaggering young playboy billionaire, the starlet romancer, the daredevil innovator, and the shrunken madman, unshorn, guzzling milk, pissing in bottles, and muttering "the way of the future" over and over again. It's one of the most harrowing on-screen depictions of how mental illness can wrench a life apart, and one of Leo's unobjectable triumphs.
Barry (2016)
In 1981, Barack Obama touched down in New York City to begin work at Columbia University. As Barry imagines, just days after settling into his civics class, a white classmate confronts the Barry with an argument one will find in the future president's Twitter @-mentions: "Why does everything always got to be about slavery?" Exaltation is cinematic danger, especially when bringing the life of a then-sitting president to screen. Barry avoids hagiography by staying in the moment, weighing race issues of a modern age and quieting down for the audience to draw its own conclusions. Devon Terrell is key, steadying his character as smooth-operating, socially active, contemplative fellow stuck in an interracial divide. Barry could be any half-black, half-white kid from the '80s. But in this case, he's haunted by past, present, and future.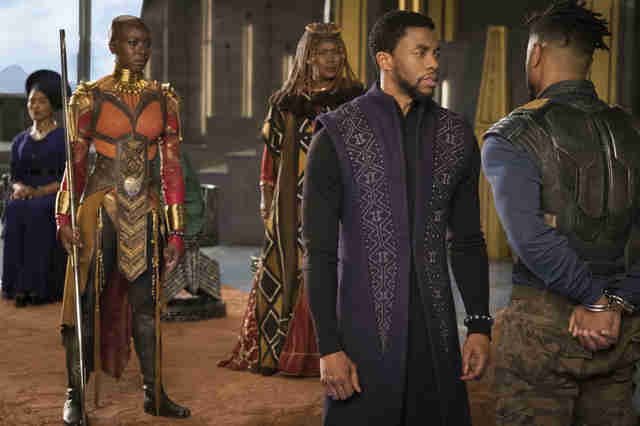 Black Panther (2018)
Director Ryan Coogler's deft balancing of a high-tech spy gadgetry, ceremonial palace intrigue, fantasy action mayhem, and subversive political critique is unparalleled in the larger Marvel Cinematic Universe that Black Panther springs from. In the same way Creed, his propulsive and knowing reboot of the Rocky franchise, paid tribute to and upended boxing iconography, Coogler's take on superhero-dom is both pleasing and probing.The larger ideological conflict between the new king T'Challa (Boseman) and the American revolutionary Killmonger (Jordan) has been seen before in the pages of history books and comics, but it's never been given this type of eye-popping, brain-scrambling, heart-pounding blockbuster treatment.
Blade II (2002)
It's difficult to picture a movie like Blade II being made in today's Marvel Cinematic Universe. From its vampiric rave aesthetic to the icky effects, Guillermo del Toro's bloodbath of a sequel has only grown more impressive with the passage of time. Wesley Snipes, decked out in his Oakleys and leather trench coat, gives one of his most badass performances as the heroic daywalker, staking vamps and tossing off one-liners with an effortlessly cool demeanor. This is slick, corporate-approved entertainment with gonzo, cult-film soul.
Blazing Saddles (1974)
Comedy often ages about as well as Benjamin Button on rewind, but this mid-'70s Western spoof -- in which a black sheriff arrives in an all-white town destined for destruction to make way for a railroad -- holds up. That's thanks largely to the writing of Richard Pryor and Mel Brooks, unquestioned comedy geniuses bolstered by the onscreen work of Gene Wilder and Cleavon Little.
Blue Is the Warmest Color (2013)
Released into a media storm overly concerned with its lengthy, controversially filmed sex scene, Abdellatif Kechiche's three-hour opus drowns tabloid buzz with sensual and sensitive drama. Make time for the tender, inquisitive exploits of Adèle (Adèle Exarchopoulos), who falls hard for the cerulean lure of Emma (Spectre's Léa Seydoux). The runtime breathing room gives Kechiche the chance to explore every glance, every touch, every kiss, and every misstep in their relationship. It's a love epic, where minor notes play like power chords.
Boyhood (2014)
Richard Linklater spent a decade with the same actors to shoot bits and pieces of his coming-of-age story as an experiment in seamless onscreen aging. The result is a subtly funny, troubling, and true portrait of how special each person's "normal" life can be.
Bram Stoker's Dracula (1992)
Francis Ford Coppola's opulent adaptation of this familiar blood-sucking story is brooding, romantic, and old-fashioned in all the best ways. Instead of moving the narrative to a contemporary setting or tricking out the film with digital effects, The Godfather director places Gary Oldman's Count Dracula in the 1890s and uses practical effects to dazzle the viewer with movie magic. It's worth watching for the art direction and costumes alone. Even Keanu Reeves's performance as Jonathan Harker, which was widely criticized at the time of release, has aged with grace. 
Bright Star (2009)
The Piano director Jane Campion gives the life of English poet John Keats, and his romantic relationship with Fanny Brawne that fueled his writing up until his untimely death at the age of 25, the pastoral treatment it deserves. Between the succulent photography, delicate score, and Ben Whishaw and Abbie Cornish's hushed poetry readings, Bright Star is a beautiful tragedy, and one of the most unsung dramas of the past decade. As Keats says in the film, "The point of diving into a lake is not immediately to swim to the shore but to be in the lake, to luxuriate in the sensation of water. You do not work the lake out, it is a experience beyond thought." Bright Star is a lake of a movie.
Burn After Reading (2008)
The Coens followed up their No Country for Old Men Best Picture win at the Oscars by turning sharply back to comedy. Burn After Reading is absurd and acerbic, a political hoopla revolving around a prized MacGuffin -- a CD containing government secrets! -- that isn't a MacGuffin at all. A gaggle of "serious" actors, most notably Brad Pitt, Tilda Swinton, John Malkovich, and Coen stalwarts Frances McDormand and George Clooney, shoot for the stratosphere as they weave through the mad, mad, mad, mad world of Washington, DC. And because this is a Coen brothers movie, blood spills freely as everyone from personal trainers to CIA spies sink deeper and deeper into confusion. An ode to empowered idiocy, complete with a dildo chair.
Carol (2015)
Todd Haynes' story about lesbian love in the 1950s is a gorgeous film from start to finish: from the direction (every frame is as lush as a painting) to the awards-worthy performances (Rooney Mara as the gawky, vulnerable Therese and Cate Blanchett as the alluring, perfectly coiffed Carol -- seriously, give this woman's hair-swoop its own award). No matter which way you swing, Carol is one of the most tender cinematic depictions ever of what it feels like to be in love -- how the quality of light changes, how time slows, how every fleeting gesture takes on the deliberateness of sign language -- and why two people would be willing to go against everything society expects of them in order to hold on to it.
Children of Men (2006)
Alfonso Cuarón's dystopian science-fiction film, tracking one man's mission to protect the first pregnant woman in nearly 18 years, treats geopolitical strife like an obstacle course. Through the eyes of Clive Owen's Theo, an activist lured back into the fight against the police state that is the British Army, Cuarón pairs academic soliloquy with war photography, weaving through chaos as a way of flirting with the "what if?" questions of our time.
Cinema Paradiso (2000)
For some of us, the movie theater is a place of worship, and Cinema Paradiso is an ecclesiastical ode to the religion. The film tracks the life of Salvatore, a young dreamer who finds purpose in the projection room of his small Sicily village's local movie house. Time takes its toll on the Cinema, but Salvatore's love of film, and his friendship with the blind projectionist, Alfredo, keeps the spirit alive. Aggressively romantic and sentimental, this Italian classic (backed by Ennio Morricone's iconic score) will melt you.
Clerks (1994)
As you've probably heard by now, Kevin Smith is one of Hollywood's most vocal stoners. And though Clerks, his debut feature, predates his pothead phase, this black-and-white comedy about Dante Hicks, a retail clerk at a convenience store, bears the hazy mark of a future weed enthusiast. For one thing, it's mostly about hanging out and noticing the small details of life. It's hard to explain its appeal to people who haven't experienced it. It's also pretty long-winded if you pay attention.
Close Encounters of the Third Kind (1977)
This balletic sci-fi epic is one of two movies Steven Spielberg wrote for himself (the other being A.I., which he took over from Stanley Kubrick -- half counts). And you can tell; his personal obsessions pile up in Close Encounters, which follows scientists preparing for first contact, a mother searching for her abducted son, and a man (Richard Dreyfuss) who sacrifices his family for a taste of the unknown world. The special effects are lush and the drama is heartbreaking, a movie grand enough to wrestle with life's eternal questions.
Cloud Atlas (2012)
The Matrix directors Lily and Lana Wachowski were likely the only filmmakers with the ambition, and daredevil instincts to take on David Mitchell's pyramidal, generation-jumping novel. Tracking a set of familiar faces through the distant past, pulpy present, and hyper-future, Cloud Atlas is a as epic as they come, a movie about love, life, loss, and all the little moments in-between.
Clouds of Sils Maria (2016)
Set against the heavenly hills of Sils Maria, Switzerland, this chamber drama traps an aging actress (Juliette Binoche), her raw and responsive assistant (Kristen Stewart), and an ingenue gunning for fame (Chloë Grace Moretz), as they swirl through each other's lives like a mist. There's little plot to describe in Clouds of Sils Maria; you come to watch three premier actresses drill into psychology and they deliver in spades.
Cloverfield (2008)
Here's your chance to experience running from a terrifying space creature from the comfort of your own couch. Before it was an unwieldy science-fiction anthology franchise, Cloverfield was just another "mystery box" project from super-producer J.J. Abrams, a found-footage disaster film with no big stars and no plot details. Luckily, director Matt Reeves (Dawn of the Planet of the Apes) delivered a cunning monster movie that builds momentum as it goes and finds inventive twists on its stock genre set-up. In classic Abrams fashion, it leaves you with more questions than answers, but the ride is worth it.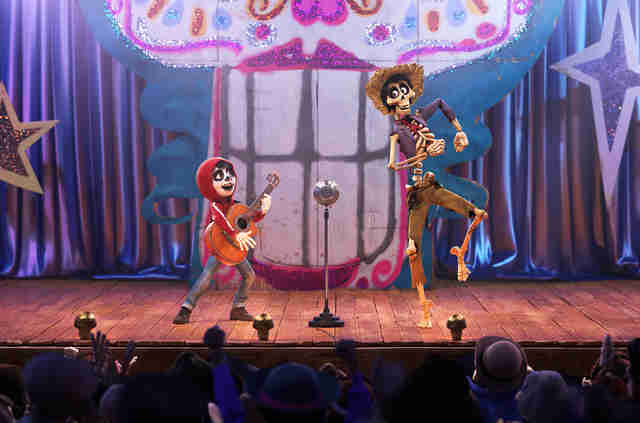 Coco (2017)
There are elements of previous Pixar movies in this story centered around a young boy's journey on the Day of the Dead -- the vision of the afterlife is a bit like Monsters Inc.'s nightmare world, the generational divide will likely remind you of Up, and the emotionally brutal finale is as mournful and psychologically fraught as Toy Story 3's climax -- but director Lee Unkrich and his collaborators approach every aspect of the tale, from the world-building to the slapstick dog gags, with gusto. Taking a page out of the traditional Disney playbook, this is the first Pixar film to heavily rely on original songs, and they're stunners. The sequence built around "Remember Me," the Oscar-winning song performed by multiple characters, belongs in Pixar's tearjerker Hall of Fame.
Creep (2014)
Patrick Brice's found-footage movie is a no-budget answer to a certain brand of horror, but saying more would give away its sinister turns. Just know that the man behind the camera answered a Craigslist ad to create a "day in the life" video diary for Josef (Mark Duplass), who really loves life. Creep proves that found footage, the indie world's no-budget genre solution, still has life, as long as you have a performer like Duplass willing to go all the way.
Divines (2016)
Thrillers don't come much more propulsive or elegant than Houda Benyamina's Divines, a heartwarming French drama about female friendship that spirals into a pulse-pounding crime saga. Rambunctious teenager Dounia (Oulaya Amamra) and her best friend Maimouna (Déborah Lukumuena) begin the film as low-level shoplifters and thieves, but once they fall into the orbit of a slightly older, seasoned drug dealer named Rebecca (Jisca Kalvanda), they're on a Goodfellas-like trajectory. Benyamina offsets the violent, gritty genre elements with lyrical passages where Dounia watches her ballet-dancer crush rehearse his routines from afar, and kinetic scenes of the young girls goofing off on social media. It's a cautionary tale told with joy, empathy, and an eye for beauty.
Drinking Buddies (2013)
This understated romantic comedy from mumblecore master Joe Swanberg centers on the intimate relationship between hard-drinking brewery colleagues Jake Johnson and Olivia Wilde, who both also happen to be dating other people (Anna Kendrick and Ron Livingston, respectively). The two relationships get progressively entangled over the course of the film. Although Drinking Buddies starts out looking like a traditional rom-com, Swanberg quickly subverts viewer expectations, resulting in a film that is romantic but surprisingly devoid of sap, funny without falling back on cheap gags. This is a movie that moves along in small moments: a lingering glance, an awkward silence, a stolen kiss. A crisp, refreshing little film.
Europa Report (2013)
The key to funding space-travel expeditions? Reality television, probably. Europa Report imagines our first-manned mission to Jupiter's moon -- oft-speculated to contain frozen and liquid H₂O -- as a television event, with onboard shuttle cameras streaming the crew's activity like Big Brother in space. The inventive approach, which allows the movie to bounce from angular perspectives and simultaneous, four-quadrant action, is especially effective when all hell breaks loose. Because where there's water, there's life.
Face/Off (1997)
Capturing Nic Cage and John Travolta at the peak of their late-'90s absurdity, Face/Off has become a modern classic, holding steady over two decades of filmmaking and increasingly implausible Michael Bay explosions. John Woo's action-thriller takes a ridiculous concept -- what if two sworn enemies, a cop and a criminal, literally switched faces and tried to outgun/outsmart each other for 140 minutes -- to helicopter vs. plane vs. Humvee heights, complete with the requisite pigeon scenes. If you can't let yourself indulge in Cage and Travolta's joyously maniacal performances, in which they play themselves, and each other, in a twisted revenge game, then you need to reevaluate your capacity for pleasure.
Frances Ha (2012)
Before winning hearts and Oscar nominations with her coming-of-age comedy Lady Bird, Greta Gerwig starred in the perfect companion film, about an aimless 27-year-old who hops from New York City to her hometown of Sacramento to Paris to Poughkeepsie and eventually back to New York in hopes of stumbling into the perfect job, the perfect relationship, and the perfect life. Directed by Noah Baumbach (The Meyerowitz Stories), and co-written by both, Frances Ha is a measured look at adult-ish life captured the kind of intoxicating black and white world we dream of living in.
Gerald's Game (2017)
Like his previous low-budget Netflix-released horror release, Hush, a captivity thriller about a deaf woman fighting off a masked intruder, Mike Flanagan's Stephen King adaptation of Gerald's Game wrings big scares from a small location. Sticking close to the grisly plot details of King's seemingly "unfilmable" novel, the movie chronicles the painstaking struggles of Jessie Burlingame (Carla Gugino) after she finds herself handcuffed to a bed in an isolated vacation home when her husband, the titular Gerald, dies from a heart attack while enacting his kinky sexual fantasies. She's trapped -- and that's it. The premise is clearly challenging to sustain for a whole movie, but Flanagan and Gugino turn the potentially one-note set-up into a forceful, thoughtful meditation on trauma, memory, and resilience in the face of near-certain doom.
The Gift (2015)
In less daring hands, this psychological thriller may have telegraphed its legitimately disturbing ending and devolved into another direct-to-VOD movie you will never watch. But Australian writer-star-director Joel Edgerton goes all in with this tale about an alpha yuppie (Jason Bateman, exuding impish charm in a non-comedic role) struggling to deal with his forlorn wife (Rebecca Hall) and the relentless friendliness of a long-lost schoolmate (Edgerton).
Girlhood (2014)
Race, gender, and social status come under the microscope in this vibrant coming-of-age tale about a 16-year-old African-French teenager surviving in a rough Parisian suburb. Few movies capture the need for friendship -- even connections that lead one down morally questionable -- quite like Girlhood, which also has one of the greatest Rihanna cues in movie history.
The Godfather & The Godfather Part II (1972, 1974)
What's left to say about Francis Ford Coppola's organized crime odyssey? The original, revered as one of the greatest films of all time, and the sequel, right up there (and probably even better than the first, if we're being honest), adapt the murderous tenor of Mario Puzo's book with shadows, chilly grandiosity, and prosciutto dialogue that the cast can chew and chew and chew. And hey, if you want to watch Part III, it's on Netflix, too.
Gone Baby Gone (2007)
In his first outing as a director, future Batman Ben Affleck stays firmly behind the camera, letting his brother Casey take the lead role as a private eye Patrick Kenzie in this grim adaptation of author Dennis Lehane's crime novel. (Yes, it's set in Boston.) Though the material is bleak -- Kenzie and his partner Angie Gennaro (Michelle Monaghan) are working a child-kidnapping case -- the performances are darkly funny and the elder Affleck has a workmanlike visual approach that makes the movie crackle like an old-school noir. He doesn't need a utility belt or a bat cowl to wow you.
Good Will Hunting (1997)
It might be hard to believe now, but once upon a time, Jason Bourne and Batfleck wrote an Academy Award-winning script. As the titular Will Hunting, a directionless MIT janitor with a jaw-dropping gift for mathematics, Matt Damon sparred with the late Robin Williams' beautifully portrayed psychologist to create a moving picture that weighs embracing ambition with remembering one's roots. Minnie Driver, South Boston accents, and quality dive bar scenes are also in the mix -- the movie's still a must-see, or must-re-see.
Graduation (2017)
This Romanian morality tale brims with such tension that the constant vibrations of a troubled man's cell phone provide the kind of jump scares you'd find in The Conjuring. A few days before her final exams -- which could earn her a scholarship in London -- a man sexually assaults 18-year-old Eliza (Dragus). The encounter shakes her and her father, Romeo, who winds up pulling strings to ensure his daughter aces the test. The well-intentioned crime consumes Romeo's life like a plague, and Mungiu barely lifts a finger as it unfolds. Like Euro-flavored Coen-brothers drama, Graduation is rich with character, culture, and corruption.
Groundhog Day (1993)
It might be a good idea to pair Chinatown with this Bill Murray comedy so you don't fall into a super-cynical slump. Harold Ramis' award-winning flick sends Murray's weatherman to Punxsutawney, PA, where he reports on the town's titular festivities, enters a time loop, straightens out his life priorities, and tries to court Andie MacDowell. It's a hilarious '90s gem that has Murray transitioning from his shit-disturber film phase to his more world-weary one. (Also: a blessing in the form often under-appreciated actor Stephen Tobolowsky.)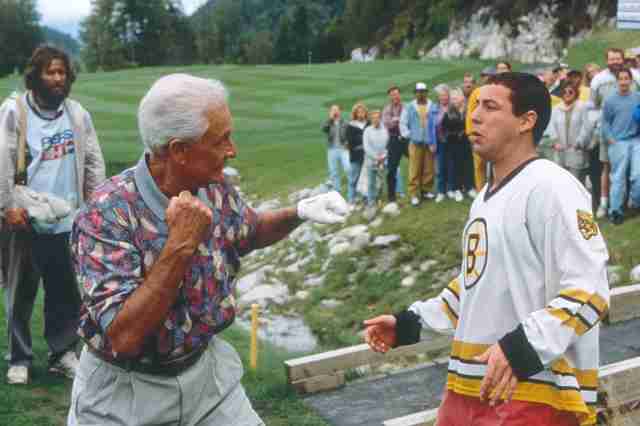 Happy Gilmore (1996)
Adam Sandler has returned to the dude-friendly, cliche-filled sports movie well over the years, but this slobs vs. snobs comedy about a hockey player-turned-golf pro earns its gold jacket. It's got the funniest cameos (God bless Bob Barker), the most lovable sidekick (RIP Chubbs), the best villain (Christopher McDonald's sniveling Shooter McGavin), and even the product placement for Subway is funny ("Talk about a hole in one!"). Two decades of people incessantly quoting the movie out on the links still can't zap this thing of its long-drive-hitting, magical power.
The Hateful Eight (2015)
Quentin Tarantino has something to say about race, violence, and American life, and it's going to ruffle feathers. Like Django Unchained, the writer-director reflects modern times on the Old West, but with more scalpel-sliced dialogue, profane poetry, and gore. Stewed from bits of Agatha Christie, David Mamet, and Sam Peckinpah, The Hateful Eight traps a cast of blowhards (including Samuel L. Jackson as a Civil War veteran, Kurt Russell as a bounty hunter known as "The Hangman," and Jennifer Jason Leigh as a psychopathic gang member) in a blizzard-enveloped supply station. Tarantino ups the tension by shooting his suffocating space in "glorious 70mm." Treachery and moral compromise never looked so good.
Heat (1995)
Michael Mann's three-hour action-thriller is about the personal and professional lives of cops and criminals, but it's really about putting two powerhouses, Al Pacino and Robert De Niro, in the same room and seeing what happens. In the beginning of the end, Pacino's Lt. Vincent Hanna and De Niro's Neil McCauley confront at one of Los Angeles' most famous restaurants, Kate Mantilini, creating a nucleus in which an epic showdown can form around. The duality of human instincts is on full display as the two outrun one another -- literally, in the film's final footchase shootout. Heat is not good. It is Biblically Awesome.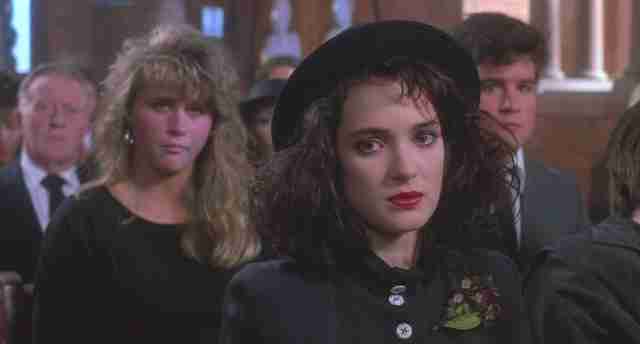 Heathers (1988)
Like Mean Girls but with murder, this dark '80s cult classic features Winona Ryder and Christian Slater at their peak cool as two young lovers who start bumping off the popular kids in their high school (including a group of pre-Plastics mean girls all named Heather). While the film flopped at the time, the movie seemed pre-destined to be a cult classic, packed as it was with iconic images and lines: Veronica's monocle, the red power scrunchie, the croquet-playing, "What's your damage, Heather!?," and of course, "Fuck me gently with a chainsaw." Years ahead of its time, Heathers was a sharp satire of sickly sweet '80s teen movies, a lethal dose of cinematic Drano that we still can't believe ever got green-lit (and that certainly wouldn't pass muster in today's post-Columbine world).
Heaven Knows What (2014)
Before turning Robert Pattinson into a maniac burglar in 2017's Good Time, indie darlings Ben and Joshua Safdie helmed this brutal docudrama homeless 20-somethings losing their lives to heroin on the streets of New York. Starring and based on the life of Arielle Holmes, a former addict discovered by the directors during the shooting of another movie, Heaven Knows What wades through an overdosed existence without worry of whether it's teaching you a lesson. It's not "entertaining," but you won't be able to look away until the very end.
Hot Fuzz (2007)
Shaun of the Dead spoofers Edgar Wright and Simon Pegg set their sights on bumbling police officers trying to solve a murder in a small English town. The duo watched countless buddy-cop flicks to fully satirize the genre, and it paid off, with laughably bad chase sequences and uproarious slapstick gags. They prove how much fun action movies can be when they lighten up a little (OK, a lot). Remember: it's not murder, it's ketchup.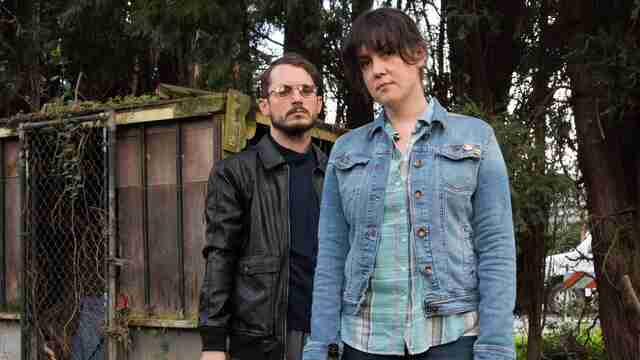 I Don't Feel at Home in This World Anymore (2017)
In this maniacal mystery, Ruth (Melanie Lynskey), a nurse, and her rattail-sporting, weapon-obsessed neighbor Tony (Elijah Wood) hunt down a local burglar. Part Cormac McCarthy thriller, part wacky, Will Ferrell-esque comedy, I Don't Feel at Home in This World Anymore is a cathartic neo-noir about everyday troubles. Director Macon Blair's not the first person to find existential enlightenment at the end of an amateur detective tale, but he might be the first to piece one together from cussing octogenarians, ninja stars, Google montages, gallons of Big Red soda, upper-deckers, friendly raccoons, exploding body parts, and the idiocy of humanity.
In Bruges (2008)
Colin Farrell is a seriously funny actor. In playwright Martin McDonagh's sly directorial debut, Farrell plays Ray, an Irish hitman wracked with guilt over the accidental killing of a young boy. Instead of using his rugged good looks to play yet another "badass" assassin character, Farrell goes full neurotic, twitching his eyes and fidgeting like a child struggling to stay still in class. It's a hilarious, manic performance that makes the film's comic moments pop, and allows its somber, reflective moments to sneak up on you like a dark stranger approaching in an alley. You won't know what hit you.
The Informant! (2009)
Steven Soderbergh's price-fixing dramedy manages to make the arcane details of corporate malfeasance sound funny in this Matt Damon-led film about a real-life scandal. Damon plays Mark Whitacre, the informant in question, who blows the whistle on a scheme to fix the price of an animal-feed additive -- but that's not the point. Instead, you fall deeper and deeper into the confused psyche of Whitacre, a compulsively lying narrator who manages to remain likable, even when he's doing the exact thing he was told explicitly not to do. Just when you think Whitacre has finally figured out how to behave, he inevitably digs himself a deeper hole. It's an excruciating, yet wildly entertaining watch.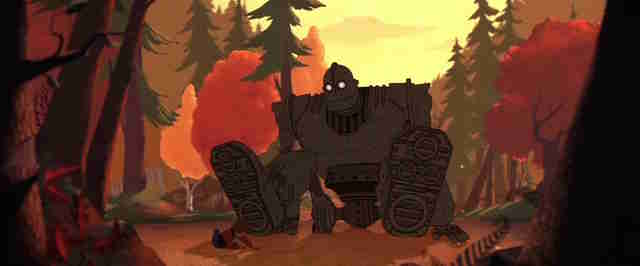 The Iron Giant (1999)
Brad Bird's jump from The Simpsons to feature filmmaking bombed at the box office. Apparently Americans hate tender boy-and-his-robot stories set during the Cold War and styled like 1950s pulp sci-fi. Geez, Americans -- get with it! With gorgeous animation and a hilarious script by Bird -- more beatnik culture jokes, please -- The Iron Giant would be a top-three Pixar... if Pixar had made it. Bring tissues. Tears will be shed.
The Invitation (2015)
This slow-burn horror-thriller preys on your social anxiety. The film's first half-hour, which finds Quarry's Logan Marshall-Green arriving at his ex-wife's house to meet her new husband, plays like a Sundance dramedy about 30-something yuppies and their relationship woes. As the minutes go by, director Karyn Kusama (Jennifer's Body) burrows deeper into the awkward dinner party, finding tension in unwelcome glances, miscommunication, and the possibility that Marshall-Green's character might be misreading a bizarre situation as a dangerous one. We won't spoil what happens, but let's just say this is a party you'll be telling your friends about.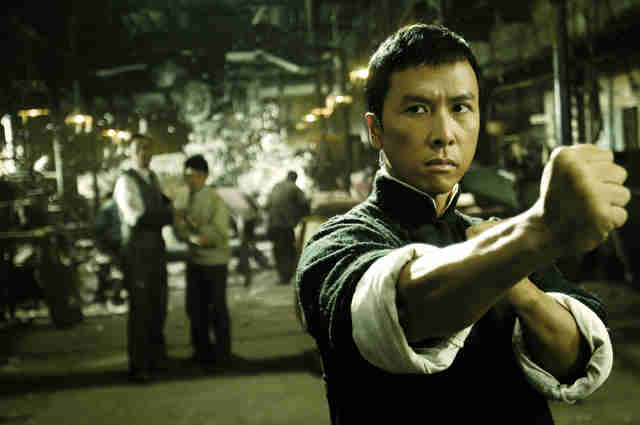 Ip Man (2008)
There aren't many biopics that also pass for decent action movies. Somehow, Hong Kong action star Donnie Yen and director Wilson Yip made Ip Man (and three sequels!) based on the life of Chinese martial arts master Yip Kai-man, who famously trained Bruce Lee. What's their trick to keeping this series fresh? Play fast and loose with the facts, up the melodrama with each film, and, when in doubt, cast Mike Tyson as an evil property developer. The fights are incredible, and Yen's portrayal of the aging master still has the power to draw a few tears from even the most grizzled tough guy.
It Follows (2015)
The villain of this retro-thriller doesn't need to creep. "It" -- a demon? An embodiment of fear? A walking STD? -- can come from any direction at any time and can't be stopped. All its target can do is run, or damn someone new by transmitting the possession through intercourse. A relentless chase set against a picturesque suburban dreamworld, It Follows builds scares from pure suspense, a welcome alternative to the screeching, skittish horror movies that frequent theaters.
Jackass: Number Two (2006)
What Johnny Knoxville, Bam Margera, Chris Pontius, Steve-O, the rest of the Jackass gang do to their bodies is art, dammit. Number Two cemented that fact. From riding a giant rocket to drinking horse semen to a "human bungee" experiment to attaching a bloodsucking leech to a bare eyeball, the crew, under the guidance of director Jeff Tremaine, exhibit the raw idiocy required to answer man's greatest questions.
L.A. Confidential (1997)
A lurid tale of cynicism and optimism crashing into one another in the swingin' '50s of Hollywood, director Curtis Hanson's adaptation of writer James Ellroy's crime novel attacked the town's corrupt underbelly with gusto. Introducing us to Guy Pearce and Russell Crowe, who play cops tasked with walking a tricky ethical line, the movie has a leisurely pace, which allows the viewer to dig into the damaged psyches of the characters. The byzantine plotting might be tough to follow -- or fully understand as the credits roll -- but the people linger.
Lilo & Stitch (2002)
In the early-'00s, Disney was in a weird place: After a decade of animated blockbusters, the House of Mouse took some creative detours. Like similarly quirky The Emperor's New Groove and Atlantis: The Lost Empire, Lilo & Stitch isn't cut from the same sumptuous musical cloth as the company's '90s hits like Beauty and the Beast, Aladdin, or The Lion King. Instead, this tale of a mischievous Hawaiian girl (Lilo) and a genetically modified alien-like creature (Stitch) is a laid-back comedy packed with Elvis songs, Roswell references, and beautiful surfing sequences. It's a low-key oddity in the Disney canon, a testament to what talented artists can do when they deviate from the formula.
Lincoln (2012)
Without the nostalgic glow, Steven Spielberg's rowdy, rousing act of political theater stands out as a treasure waiting to be appreciated. Daniel Day-Lewis won an Oscar for portraying our thunderous 16th president, who pulled every string necessary to end the Civil War and abolish slavery in one fell swoop. Spielberg finds comedy and tragedy in the saga, which resonates with a particularly damning pitch in our current stagnant moment. With gorgeous period accoutrements and the sharpest casting of the decade, Lincoln captures the past, speaks to the present, and hopefully inspires the future.
Lion (2016)
In 1986, 5-year-old Saroo Brierley becomes an accidental stowaway aboard a train headed to Calcutta -- 930 miles away from his home. Twenty-five years later, grown under the care of an Australian couple, the expatriate sets out to locate the mother he barely knew. His tool of choice: Google Earth. Brierley's life story is the setup for a feel-good drama, and Lion lands the life affirmations without schmaltzing up the hardships. Davis splits the movie in two, first capturing the metropolitan chaos from a pint-sized POV, then wrestling with an identity crisis in the present. Patel picks at a raw nerve as the present-day Brierley, displaced but driven towards discovery, while Kidman delivers a heartbreaking performance as his adoptive mother. Thank God for the meditative soundtrack.
The Look of Silence (2014)
The stronger one of Joshua Oppenheimer's films confronting the mid-1960s genocide in Indonesia (the other is The Act of Killing) follows an optometrist as he meets and interviews the individuals responsible for the death of his brother, none of whom have been held accountable before. It sounds so simplistic, and at first it plays so serenely, then gradually, it builds into a powerful record of the candid confessions of men still considered heroes in their country. This documentary focuses on the legacy of events that will soon only be in the hands and minds of a generation detached from and mistaken about the events of 50 years ago.
Love Actually (2003)
Richard Curtis' overlapping-stories rom-com has become a polarizing flick in recent years, many arguing that the film is too sickly sweet for its own good. But if you're the type who tends to get sentimental at the airport arrivals gate, watching this group of high-wattage, British thespians, including Hugh Grant, Alan Rickman (RIP), Colin Firth, Emma Thompson, Bill Nighy, and The Walking Dead's Andrew Lincoln, navigate love under the mistletoe, the movie is a perfect seasonal reminder that love actually is all around.
Lord of the Rings: Fellowship of the Ring (2001)
Obviously, it'd be ideal if Netflix had all three chapters of director Peter Jackson's Lord of the Rings series available, but we'll settle for the first entry, a rousing adventure that kicks off with wide-eyed and furry-footed hobbit Frodo Baggins (Elijah Wood) leaving home for the first time. Staying true to his gross-out horror roots, Jackson turns J.R.R. Tolkien's epic fantasy novel into a thrill-ride populated by masked riders, dark forests, and hideous Orcs. At the same time, the movie is packed with awe-inspiring images of mysterious cities and stirring portraits of friendships forged in battle.
Magic Mike (2012)
Just in time for the live Las Vegas show it inspired, Steven Soderbergh's story of a Tampa exotic dancer with a heart of gold (Channing Tatum) has body-rolled its way to Netflix. Sexy dance routines aside, Mike's story is just gritty enough to be subversive. Did we mention Matthew McConaughey shows up in a pair of assless chaps?
Marie Antoinette (2006)
Shot on location at the Palace of Versailles, and tricked out with a post-punk soundtrack, Sofia Coppola's biopic of France's rebel princess is glamorous confection. The Lost in Translation writer-director chooses effervescent drama over deconstructive info-dumping, going all in on the irresistible glow of her Virgin Suicides starlet Kirsten Dunst. She runs mad around the palace, spends oodles of money on cakes and dresses, and occasionally bares it all, leaving her eyes to do the talking. Marie learns lessons, but those of us watching are just there for an 18th-century hipster ride.
The Meyerowitz Stories (New and Selected) (2017)
When Danny (Adam Sandler), Matthew (Ben Stiller) and Jean (Elizabeth Marvel), three half-siblings from three different mothers, gather at their family brownstone in New York to tend to their ailing father (Dustin Hoffman), a lifetime of familial politics explode out of every minute of conversation. Their narcissistic sculptor dad didn't have time for Danny. Matthew was the golden child. Jean was weird… or maybe disturbed by memories no one ever knew. Expertly sketched by writer-director Noah Baumbach (The Squid and the Whale) this memoir-like portrait of lives half-lived is the kind of bittersweet, dimensional character comedy we're now used to seeing told in three seasons of prestige television. Baumbach gives us the whole package in two hours.
Moon (2009)
The attention-getting debut from Warcraft director Duncan Jones is basically a one-man show for star Sam Rockwell, who plays the lone operator of a moon-based mining outpost. Nearing the end of his three-year shift, the guy starts to have problems. Not just the loneliness and stunning boredom you'd expect from solo life on the moon; more like big fractures in his life, which reveal far more troubling facts about his existence. The brilliant Rockwell is aided by the voice of Kevin Spacey as the outpost's AI helper, and by a minimal but effective score from Clint Mansell. Facing death alone on a cold rock in space shouldn't be this appealing.
Mudbound (2017)
The South's post-slavery existence is, for Hollywood, mostly uncharted territory. Rees rectifies the overlooked stretch of history with this novelistic drama about two Mississippi families working a rain-drenched farm in 1941. The white McAllans settle on a muddy patch of land to realize their dreams. The Jacksons, a family of black sharecroppers working the land, have their own hopes, which their neighbors manage to nurture and curtail. To capture a multitude of perspectives, Mudbound weaves together specific scenes of daily life, vivid and memory-like, with family member reflections, recorded in whispered voice-over. The epic patchwork stretches from the Jackson family dinner table, where the youngest daughter dreams of becoming a stenographer, to the vistas of Mississippi, where incoming storms threaten an essential batch of crops, to the battlefields of World War II Germany, a harrowing scene that will affect both families. Confronting race, class, war, and the possibility of unity, Mudbound spellbinding drama reckons with the past to understand the present.
My Happy Family (2017)
At 52, Manana (Ia Shughliashvili) packs a bag and walks out on her husband, son, daughter, daughter's live-in boyfriend, and elderly mother and father, all of whom live together in a single apartment. The family is cantankerous and blustery, asking everything of Manana, who spends her days teaching better-behaved teenagers about literature. But as Nana Ekvtimishvili and Simon Groß's striking character study unfolds, the motivation behind Manana's departure is a deeper strain of frustration, despite what her brother, aunts, uncles, and anyone else who can cram themselves into the situation would like us to think. Anchored by Ia Shughliashvili's stunningly internal performance, and punctured by a dark sense of humor akin to Darren Aronofsky's mother! (which would have been the perfect alternate title), My Happy Family is both delicate and brutal in its portrayal of independence, and should get under the skin of anyone with their own family drama.
Mystic River (2003)
In the early 2000s, director Clint Eastwood was cranking out Oscar bait like it was his job, which it was, and Mystic River actually delivers the goods (not to mention actual Oscars for Sean Penn and Tim Robbins). Part mystery, part revenge narrative, part meditation on grief and trauma, Mystic River's complexity remains accessible as an exploration of the unbreakable links between childhood and adulthood. Even Sean Penn haters will be moved.
National Lampoon's Animal House (1978)
Food fight! John Belushi's iconic college co-ed "Bluto" Blutarsky is commemorated on posters and T-shirts at universities far and wide, and with good reason: His merry band of misfits flips the made-up Faber College's classic fraternity ideal on its ass. The measures their Delta House takes to save their charter are, to paraphrase Otter (Tim Matheson), futile, stupid, and pee-in-your-pants funny. Watching them topple their clean-cut Omega rivals through toga parties and horse abductions will crack up even the meanest dean.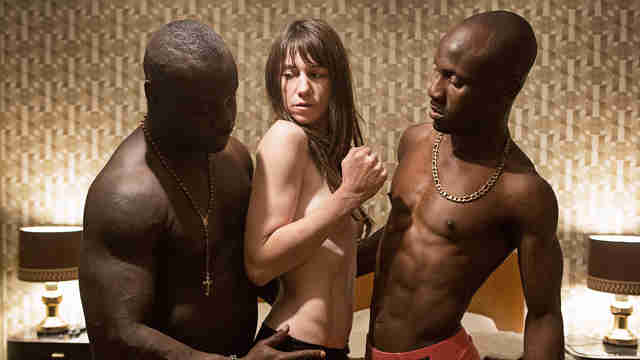 Nymphomaniac (2013)
Provocateur Lars von Trier (Antichrist, Melancholia) made headlines for filling his orgastic opus with unsimulated sex. While the four-hour-long journey (and both volumes should be seen as one film) is filled with explicit scenes -- everything from train-car blow jobs to threesomes to fetish whipping where a riding crop takes care of the stimulation -- von Trier has more on his mind than pornographic subversion. His sardonic Nymphomaniac questions sexuality, the roles of men and women in one another's lives, and storytelling on a macro level. The movie's a triumph -- and not just for those who dreamed of seeing Shia LaBeouf thrust on camera.
Okja (2017)
This wild ride, part action heist, part Miyazaki-like travelogue, and part scathing satire, is fueled by fairy tale whimsy -- but the Grimm kind, where there are smiles and spilled blood. Ahn Seo-hyun plays Mija, the young keeper of a "super-pig," bred by a food manufacturer to be the next step in human-consumption evolution. When the corporate overlords come for her roly-poly pal, Mija hightails it from the farm to the big city to break him out, crossing environmental terrorists, a zany Steve Irwin-type (Gyllenhaal), and the icy psychos at the top of the food chain (including Swinton's childlike CEO) along the way. Okja won't pluck your heartstrings like E.T., but there's grandeur in its frenzy, and the film's cross-species friendship will strike up every other emotion with its empathetic, eco-friendly, and eccentric observations.
On Body and Soul (2017)
This Hungarian film earned an Academy Award nomination for Best Foreign Film, and it's easy to see why. The sparse love story begins when two slaughterhouse employees discover they have the same dream at night, in which they're both deer searching the winter forest for food. Endre, a longtime executive at the slaughterhouse, has a physically damaged arm, whereas Maria is a temporary replacement who seems to be on the autism spectrum. If the setup sounds a bit on-the-nose, the moving performances and the unflinching direction save On Body and Soul from turning into a Thomas Aquinas 101 class, resulting in the kind of bleak beauty you can find in a dead winter forest. 
Pee-Wee's Big Adventure (1985)
Before his Netflix original movie, before his hit kid TV show, before his minor scandal, there was Pee-Wee's sublime road movie, directed by former animator Tim Burton. The premise is simple: Pee-Wee needs to find his bicycle. The path getting there is like a present day Alice in Wonderland. From run-ins with the bug-eyed Large Marge to the "Tequila Dance," every moment of Pee-Wee's Big Adventure is worthy of your reverse-10-seconds button -- a movie to watch and re-watch.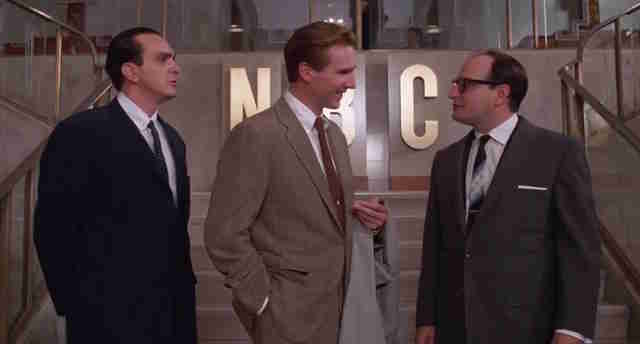 Quiz Show (1994)
Back in the 1990s, every true story became a classically tailored, character-actor-filled Oscar prospect. Quiz Show, directed by Robert Redford, is one of the best of the bunch, a story of the American dream filtered through the Hollywood machine. Charles Van Doren (Ralph Fiennes) became rich and famous playing the game show Twenty One. In 1959, he testified before Congress that producers fed him the answers. He never lived down his scandal. Quiz Show show wrestles with why.
Raw (2017)
In Julia Ducournau's debut, carnal desires turn carnivorous. A coming-of-age story that'll have the queasy retreating from age, Raw finds sheltered vegetarian Justine (Marillier) embarking on her first year of French veterinarian school. Between graphic dissections, nightly raves, and hazing that makes American fraternity life look like a day at the massage parlor, the student struggles to fit in. Justine's frosh year takes a morbid turn when her upperclassman sister forces her to consume meat for the first time, unleashing an insatiable hunger. The metaphors are obvious, but Ducournau's clinical eye for horror tableaux -- the "gross" parts range from skin peeling to gnawing on human fingers to dredging dung from a cow's anus (for science!) -- keep Raw perpetually and satisfyingly unnerving.
Revolutionary Road (2008)
Sometimes, you just want to watch a great actor explode. With Mad Men soaring, maybe we didn't need Sam Mendes' adaptation of the acclaimed Richard Yates novel, but the descent into suburban malaise offered Leonardo DiCaprio and Kate Winslet the reunion of a lifetime. Their bitter feuds lay waste to ceramic kitchenware. Their looks, bubbling in living portrait after living portrait, scorch harder. Revolutionary Road is stage acting worthy of Broadway. On screen, it's a salvo of in-your-face confrontations, DiCaprio and Winslet pushing themselves to extremes.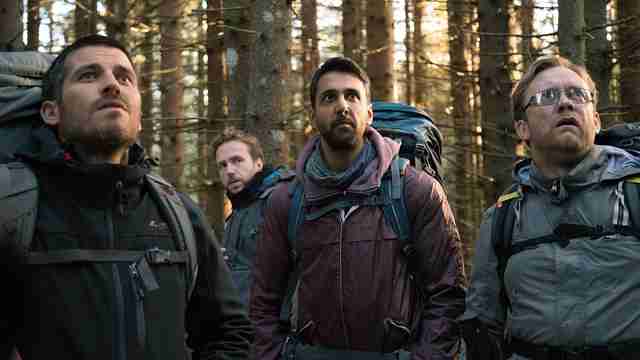 The Ritual (2018)
The Ritual, a horror film where a group of middle-aged men embark on a hiking trip in honor of a dead friend, understands the tension between natural beauty of the outdoors and the unsettling panic of the unknown. The group's de facto leader Luke (an understated Rafe Spall) attempts to keep the adventure from spiralling out of control, but the forest has other plans. (Maybe brush up on your Scandinavian mythology before viewing.) Like a backpacking variation on Neil Marshall's 2005 cave spelunking classic The Descent, The Ritual deftly explores inter-personal dynamics while delivering jolts of other-worldly terror. It'll have you rethinking that weekend getaway on your calendar.
Scarface (1983)
Say hello to Tony Montana's little friend in Brian De Palma's coke-kingpin epic. The role established Al Pacino as an over-acting force to be reckoned with in the (unlikely) part of the Cuban drug-pusher, and the production features a slick look at Miami's '80s excesses. While the movie's most notorious scenes can feel a little broad -- did they really need to use a chainsaw? -- the set-pieces are held together by a endlessly quotable script from Oliver Stone and some of De Palma's flashiest directorial flourishes. 
Schindler's List (1993)
A passion project for Steven Spielberg, who shot it back-to-back with another masterpiece, Jurassic Park, Schindler's List tells the story of Oskar Schindler, a German businessman who reportedly saved over 1,200 Jews during the Holocaust. Frank, honest, and stark in its depiction of Nazi violence, the three-hour historical drama is a haunting reminder of the world's past, every frame a relic, every lost voice channeled through Itzhak Perlman's mourning violin.
Se7en (1995)
Director David Fincher has a thing for serial killers. The man who helmed Zodiac and The Girl With the Dragon Tattoo, and who's executive producing Netflix's Mindhunter, got his first taste with Se7en, about two detectives (Brad Pitt and Morgan Freeman) on the hunt for a murderer obsessed with punishing those he perceives to embody the seven deadly sins. The famous final murder scene ("What's in the box?!") grabs all the attention, but it's a payoff that's earned by the dark, brooding character studies that Fincher builds over the course of the film, a style that would become a hallmark of his later work.
She's Gotta Have It (1986)
Before checking out Spike Lee's Netflix original series of the same name, be sure to catch up with where it all began. Nola (Tracy Camilla Johns) juggles three men during her sexual pinnacle, and it's all working out until they discover one another. She's Gotta Have It takes some dark turns, but each revelation speaks volumes about what real romantic independence is all about.
The Shining (1980)
Stephen King hates this psychotropic adaptation of his 1977 horror novel because director Stanley Kubrick took too many liberties. Well, sorry, Mr. King -- Kubrick shot a classic. The Shining swaps the book's creaky floor boards and vivid premonitions for silence and a seeping sense of dread. Kubrick preys on his viewers by hanging on the terror -- those twins, that wave of blood, the pages and pages of "ALL WORK AND NO PLAY" -- and leaving the explanation blank. There are ghosts haunting its every corner of The Overlook Hotel, poisoning Jack Torrence (Jack Nicholson) until he's pure evil. For all the "Here's Johnny!" spoofs in the word, Nicholson's snarling rendition will always cut like an axe.
The Sixth Sense (1999)
Twist: M. Night Shyamalan's paranormal drama is just as scary after 18 years of meme-ification. Haley Joel Osment is just 11 years old in this star-making turn, as a young boy who can see dead people. Bruce Willis' mouth-agape reactions still chill with each surreal discovery.
Sliding Doors (1998)
You may know Sliding Doors more as a term for life-changing decisions than a romantic drama starring Gwyneth Paltrow. Now, thanks to Netflix, you can finally understand why late-'90s audiences were hung up about the parallel lives they could be living. You can think about Sliding Doors in terms of Paltrow's other '90s romantic hit, Shakespeare in Love: In another universe, the movie lost the Best Picture Oscar to Saving Private Ryan.
Spotlight (2015)
The best episode of The Wire that wasn't actually an episode of The Wire, Tom McCarthy stretches the drama taut as he renders Boston Globe's 2000 Catholic Church sex scandal investigation into a Hollywood vehicle. McCarthy's notable cast members crank like gears as they uncover evidence and reflect on a horrifying discovery of which they shoulder partial blame. Spotlight was the cardigan of 2015's Oscar nominees, but even cardigans look sharp when Mark Ruffalo is involved.
Star Wars: The Last Jedi (2017)
2015's The Force Awakens revived classic Star Wars for a new generation. The Last Jedi finally hands off the saber to Rey and punches the open-ended franchise into story-expanding hyperspace. Though the dramatic shifts didn't sit well with some of the devoted audiences -- why would Luke Skywalker, the Jedi with truncated training who let his sister's son slip to the Dark Side, be a PTSD-crippled curmudgeon instead of his ebullient former self?? -- director Rian Johnson takes the Star Wars universe more seriously than any of his predecessors.
Stripes (1981)
This slacker comedy, which features a clever script co-written by co-star Harold Ramis, might be the best of Bill Murray's early comedies. If you avoid the fact that the plot runs out of steam a little bit down the home stretch, this tale of two best friends who join the Army because they have nothing better to do is a low-key blast. Director Ivan Reitman, who also directed Murray in Meatballs, is smart enough to keep things focused on his charismatic star, who was fresh off his SNL run and basically riffs his way through the whole movie.
Tallulah (2016)
From Orange Is the New Black writer Sian Heder, Tallulah follows the title character (played by Ellen Page) after she inadvertently "kidnaps" a toddler from an alcoholic rich woman and passes the child off as her own to appeal to her run-out boyfriend's mother (Allison Janney). A messy knot of familial woes and wayward instincts, Heder's directorial debut achieves the same kind of balancing act as her hit Netflix series -- frank social drama with just the right amount of humorous hijinks. As Tallulah grows into a mother figure, her on-the-lam parenting course only makes her more and more of a criminal in the eyes of... just about everyone. You want to root for her, but that would be too easy.
Tangerine (2015)
Sean Baker shot this award-winning dramedy entirely on an iPhone 5s. Sound like a gimmick? Crazed camerawork proves your do-it-all phone is also the greatest conduit for electric, kaleidoscopic adventure. Set on the streets Los Angeles, the movie follows trans sex worker Sin-Dee Rella, fresh from a 28-day prison stint, as she hunts down her cheating boyfriend. While urgent and modern, Tangerine is still a throwback to road movies and old-school farce. It's wild from surface to core.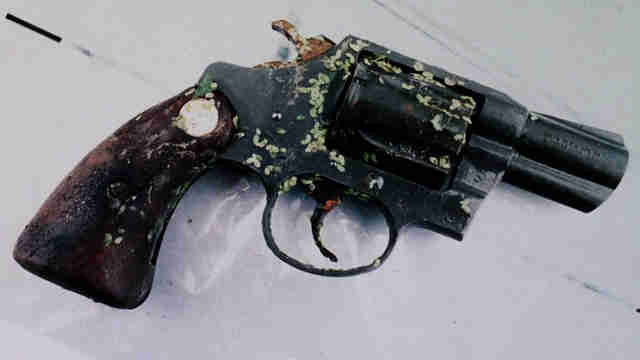 The Thin Blue Line (1988)
Errol Morris' true-crime tale combines reenactment and voice-over to unravel the story of Randall Dale Adams, a man convicted, and sentenced to life in prison, for a of a murder he did not commit. The Thin Blue Line is the gold standard that successors like Making a Murderer, Serial, and The Jinx could only hope to match. Morris' interviews, arid and frank, and the noir-tailored visuals, make the film more than a document of events. Thin Blue Line is engrossing drama that transcends its revelations with story.
The Third Man (1950)
One of the pillars of film noir arrives to Netflix with pristine shadows and wailing zither music intact. Written by novelist Graham Greene, The Third Man follows a pulp writer (Joseph Cotten) as he navigates post-World War II Vienna, trying to solve the "murder" of his friend, Harry Lime (Orson Welles). Twisting, turning, and employing every trick in the moviemaking playbook, The Third Man ultimately cuts deep because of a cynical theme of confidence and corruption. Heroes fall their hardest in noir.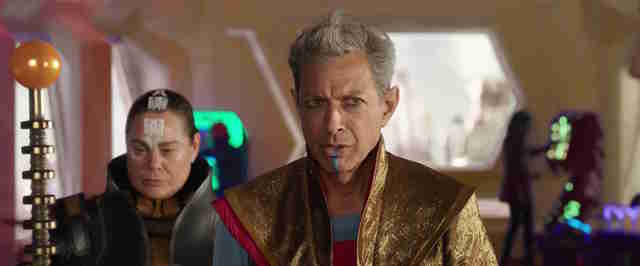 Thor: Ragnarok (2017)
The Thor series, with its occasionally leaden mix of earnest mythology, frantic action, and hokey jokes, was the Marvel property most in need of an upgrade. Ragnarok doesn't abandon the core elements of Thor -- Chris Hemsworth still stars as the hunk-ish, Hammer-throwing God -- but director Taika Waititi, fresh off the success of his wiseass adventure film Hunt for the Wilderpeople, optimizes the comedic potential of the character, turning the third chapter into an absurd, Technicolor zing-fest. New characters like Tessa Thompson's Valkyrie, Jeff Goldblum's Grandmaster, and Korg, a friendly rock monster voiced by Waititi himself, make this a wacky sci-fi universe you actually want to hang out in. 
Tinker Tailor Soldier Spy (2011)
If a season of 24 took place in the smoky, well-tailored underground of British intelligence crica 1973, it might look a little like this precision-made John le Carré adaptation from Let the Right One In director Tomas Alfredson. Even if you can't follow terse and tightly-woven mystery, the search for Soviet mole led by retired operative George Smiley (Gary Oldman), the ice-cold frames and stellar cast will suck you into the intrigue. It's very possible Oldman, Colin Firth, Tom Hardy, John Hurt, Toby Jones, Mark Strong, and Benedict Cumberbatch are reading pages of the British phone book, but egad, it's absorbing. A movie that rewards your full concentration.
Tramps (2017)
There are heists pulled off by slick gentlemen in suits, then there are heists pulled off by two wayward 20-somethings rambling along on a steamy, summer day in New York City. This dog-day crime-romance stages the latter, pairing a lanky Russian kid (Callum Tanner) who ditches his fast-food register job for a one-off thieving gig, with his driver, an aloof strip club waitress (Grace Van Patten) looking for the cash to restart her life. When a briefcase handoff goes awry, the pair head upstate to track down the missing package, where train rides and curbside walks force them to open up. With a laid-back, '70s soul, Tramps is the rare doe-eyed relationship movie where playing third-wheel is a joy.
The Truman Show (1998)
Ignore the fact that iPhone cameras and social media has basically turned all of our lives into mini-Truman Shows and revel in the picturesque, suburban fabrications of this science-fiction classic. Jim Carrey stars as Truman, born into a reality TV show and driven to existential crisis. When he discovers what exactly is going on, his coastal town starts collapsing like the rickety flats of an aging sitcom set. The metaphors are endless, and the drama runs high until the final note.
Unforgiven (1992)
Clint Eastwood's Oscar-winning Western inverts the hero mold by turning an aging outlaw into a driven do-gooder. Eastwood stars alongside Morgan Freeman, Gene Hackman, and the late Richard Harris, who all contribute wisdom and brutality to this portrayal of redemption in the Old West. Everything you know about Eastwood's "Man with No Name" persona is upended when his character, a widowed pig farmer, sets out for the mission of his life.
V for Vendetta (2005)
Natalie Portman's dystopian thriller has only increased in relevance since it came out, so you can remember, remember the joy of watching a buzzed Portman trying to fight the repressive forces of future governmental control. Watch the spirit of Guy Fawkes live on before it's too late. 
The Wailing (2016)
Hollywood horror movies rarely shoot for "epic," content with scaring up a storm with micro-budgets and single locations. South Korean director Na Hong-jin does not suffer from the same apprehension. The Wailing is a masterpiece of mood, 156 minutes of every horror trope imaginable, drenched in mythology we foreigners may not entirely understand. That's fine: the movie's plot, a streak of murders that may or may not have been perpetrated by demons, tows the viewer through the foggiest moments with one visceral pleasure after another. 
The Witch (2015)
The Witch delivers everything we don't see in horror today. The backdrop, a farm in 17th-century New England, is pure misty, macabre mood. The circumstance, a Puritanical family making it on the fringe of society because they're too religious, bubbles with terror. And the question, whether devil-worshipping is hocus pocus or true black magic, keeps each character on their toes, and begging God for answers. The Witch tests its audience with its (nearly impenetrable) old English dialogue and the (anxiety-inducing) trials of early American life, but the payoff will keep your mind racing, and your face hiding under the covers, for days.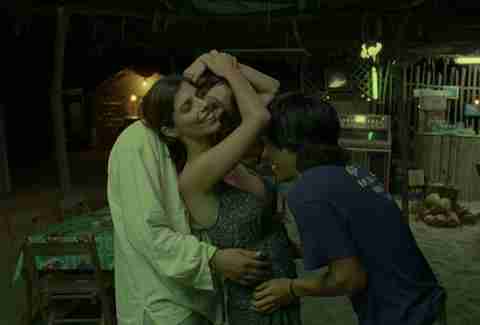 Y Tu Mamá También (2001)
Before taking us to space with Gravity, director Alfonso Cuarón steamed up screens with this provocative, comedic drama about two teenage boys (Diego Luna and Gael García Bernal) road-trippin' it with an older woman. Like a sunbaked Jules and Jim, the movie makes nimble use of its central love triangle, setting up conflicts between the characters as they move through the complicated political and social realities of Mexican life. It's a confident, relaxed film that's got an equal amount of brains and sex appeal. Watch this one with a friend -- or two.
13th (2016)
Selma director Ava DuVernay snuck away from the Hollywood spotlight to direct this sweeping documentary on the state of race in America. DuVernay's focus is the country's growing incarceration rates and an imbalance in the way black men and women are sentenced based on their crimes. Throughout the exploration, 13th dives into post-Emancipation migration, systemic racism that built in the early 20th century, and moments of modern political history that continue to spin a broken gear in our well-oiled national machine. You'll be blown away by what DuVernay uncovers in her interview-heavy research.
45 Years (2015)
Andrew Haigh followed his acclaimed romance Weekend with HBO's queer drama Looking, then returned to the film world with this relationship-driven twofer. It's a delicate doozy. Stretched across the final week before an anniversary party, 45 Years observes the ripple effect an old flame has on an aging, committed couple. The ex only surfaces in the form of a letter, but that's enough for Kate (Charlotte Rampling) to reframe the life she made with her husband Geoff (Tom Courtenay). Haigh treats his camera like a microscope, honing in on Rampling's subtle, complex reactions to the past, a world she can only discover in crinkled photos and her hazy memories, and the present, where her husband wallows in indifference. This is not a movie of meltdowns and monologues -- 45 Years will whisk you away and snap you in half without saying much at all. Rampling's work is, quite easily, the performance of the decade.
Sign up here for our daily Thrillist email and subscribe here for our YouTube channel to get your fix of the best in food/drink/fun.