There's no reason to base your music-listening habits around the weather. If you want to sing along to the Beach Boys in the winter or scream with Norwegian black metal in the summer, that's between you and your car stereo -- or whatever device you're using to listen to new music these days. But you should still keep an eye on the new releases this spring, otherwise you'll miss out on some incredible albums.
While there likely won't be many blockbuster records released the spring -- acts like Katy Perry, Taylor Swift, Beck, HAIM, and LCD Soundsystem probably won't drop new material till later in the year -- there's still plenty of great artists to discover. Plus, Drake. There's always Drake.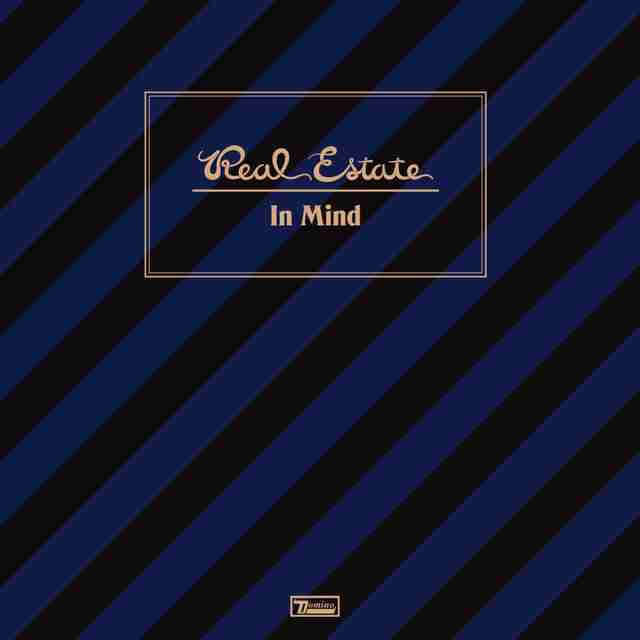 Real Estate, In Mind
Release date: March 17
Label: Domino
Why we're excited: On records like 2014's Atlas and 2011's Days, New Jersey indie-rock standard-bearers Real Estate established a brand of Feelies-indebted songcraft that's ideal for both lounging around and getting shit done. Judging from singles like "Darling" and "Stained Glass," In Mind will pull from the same hazy, tuneful playbook. "I like music like that, where you can put it on and it's a nice soundtrack to your daily tasks," songwriter Martin Courtney told NPR earlier this year. "I think this is true of our music, that it rewards a more detailed listen. I feel like there's a lot there, but it also blends in nicely."
Spoon, Hot Thoughts
Release date: March 17
Label: Matador
Why we're excited: Is there a more consistent band than Spoon? The art-rock group broke into the mainstream with highly hummable, The O.C. soundtrack-era singles like "The Way We Get By" and "I Turn My Camera On," but it's been providing essential sunglasses-at-night songs since the 1996 debut album Telephono. Now, Spoon is back on its original label, older and wiser. While following up 2014's excellent They Want My Soul won't be easy, no lead singer is better at keeping his cool under pressure than the eternally unflappable Britt Daniel. Steady as he goes.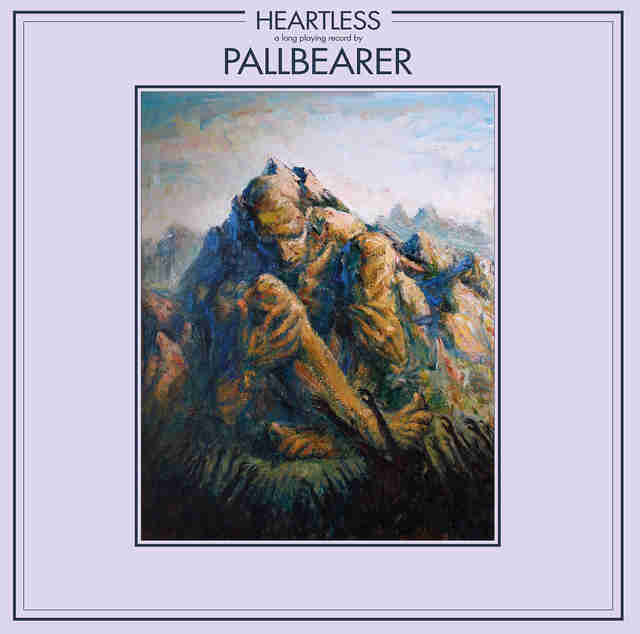 Pallbearer, Heartless
Release date: March 24
Label: Profound Lore
Why we're excited: After crushing fans with 2014's Foundations of Burden, these Arkansas doom-metal kings have returned to unleash a colossal mix of sludge, psych rock, and prog weirdness. "Thorns," the pummeling lead single from Heartless, is a work of knotty songcraft complete with thunderous drums, shiny guitar solos, and anthemic vocals. In interviews, the group has said the recording sessions were informed by the chaotic political climate of 2016, so if you've been looking for heavy music to channel your aggression into, these are the headbangers you're looking for.
Nelly Furtado, The Ride
Release date: March 31
Label: Nelstar
Why we're excited: It's been nearly 17 years since Nelly Furtado first enchanted radio listeners with "I'm Like a Bird" and over a decade since she conquered the Billboard singles chart with the Timbaland-produced classic "Promiscuous." The 38-year-old singer continues to innovate on The Ride, which finds her cutting ties with her old label to go the indie route, working with frequent St. Vincent collaborator John Congleton. She's said the album is her "hangover album" and that quality is reflected in the woozy, lazy-morning vibes of tracks like "Pipe Dreams," "Cold Hard Truth," and "Flatline."
Pharmakon, Contact
Release date: March 31
Label: Sacred Bones
Why we're excited: For her follow-up to 2014's Bestial Burden, New York noise specialist Margaret Chardiet wanted to create an album that focussed on the four stages of trance: preparation, onset, climax, and resolution. It might sound heady and conceptual, but her work as Pharmakon has always been physical and visceral. Sometimes scary. Even a little gross at times. (Just look at that cover art -- so many sweaty fingers!) This is a trance you'll want to submit to.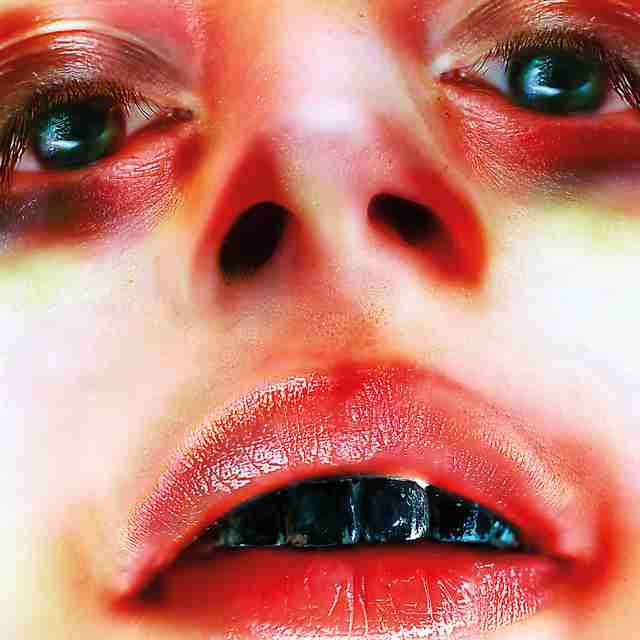 Arca, Arca
Release date: April 7
Label: XL Recordings
Why we're excited: Alejandro Ghersi, the 26-year-old electronic composer and producer behind Arca, has a gift for finding pockets of beauty amidst jittery bursts of anxiety. He's worked on more refined pop projects with artists like Kanye West, FKA Twigs, Björk, and Frank Ocean, but it's ideal to experience his synth mutations in their own context. Judging from "Piel," a creeping slow-burn album opener with haunting vocals, his self-titled record should be just as exquisite and unnerving as ever.
At the Drive-In, in·ter a·li·a
Release date: May 5
Label: Rise
Why we're excited: Comeback albums are a dicey proposition: Sometimes they suck, but occasionally, like with the recent Dinosaur Jr. LPs or the American Football record from last year, everything clicks into place and it's like the '90s never ended. That's clearly what At the Drive-In are hoping for. After reuniting for a tour in 2012, the Texas punk band returned to the studio and, according to a Rolling Stone interview with Omar Rodriguez-Lopez, picked "up where we left off." Check out the first single "Incurably Innocent" and judge for yourself.
Chris Stapleton, TBA
Release date: May 5
Label: Mercury Nashville
There's not a lot of information out there about the follow-up to 38-year-old country singer Chris Stapleton's Grammy-winning debut -- no title, no single, no album cover -- but it's hard to imagine the bearded troubadour is having trouble penning new tales of everyman heroes. Before he broke out as a solo artist, the Nashville veteran wrote songs for artists like Kenny Chesney, Tim McGraw, Alan Jackson, and Darius Rucker. The dude is probably sitting on a treasure trove of material. Just let him cook.
PWR BTTM, Pageant
Release date: May 12
Label: Polyvinyl
Why we're excited: "Answer my text, you dick," yells Liv Bruce during the chorus of PWR BTTM's appropriately titled "Answer My Text." This New York-based duo doesn't mess around, producing joyful, rambunctious punk rock with the power to make teenagers lose their shit at basement shows. References to emojis slide elegantly next to tales of empowerment, sexual adventures, and riffs galore. Expect this one to soundtrack your best road trip this summer.
Girlpool, Powerplant
Release date: May 12
Label: Anti-
Why we're excited: On 2015's Before the World Was Big, Cleo Tucker and Harmony Tividad mined a limited sound -- just guitar, bass, and vocals -- to great effect. The duo returns on this new record to explore peculiar song structures, playful rhythms, and moments of emotional vulnerability. They're also bringing something extra: drums! The first single from the album, the aching "123," features a full-band sound that doesn't sacrifice any of the band's curious intimacy.
Drake, More Life
Release date: TBA
Label: Young Money Entertainment
Why we're excited: Despite being a world-famous mega-celebrity, Drake is a mercurial figure. He's been referring to his upcoming batch of songs as "a playlist" for a while now and dropping all sorts of cryptic hints that it could arrive at any moment. He played a similar game of release-date chicken with his last full-length album, the exhausting and omnipresent Views. But there's a reason to be excited about More Life: Recently Drake has been at his best in nimble-mixtape and SoundCloud-surprise modes. So, let's leave the guy alone and let him do the damn thing.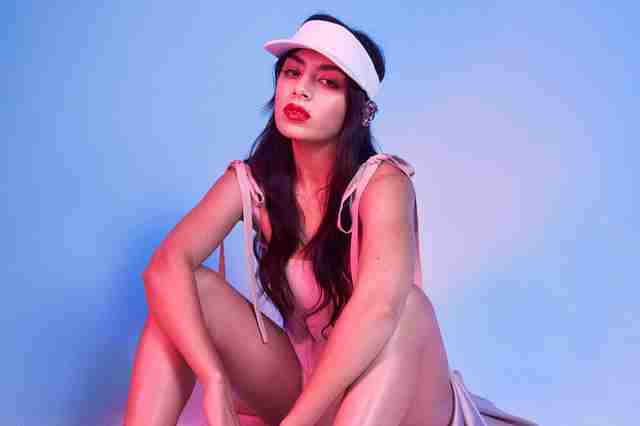 Charli XCX, TBA
Release date: May
Label: Atlantic
Why we're excited: Like Drake, there are few guarantees about Charli XCX's upcoming record. The singer recently premiered three songs from an upcoming mixtape, Number 1 Angel, which is supposed to be a stopgap before the British singer's next proper album. (Last year's Vroom Vroom EP served a similar role.) Based on some of her recent comments, it wouldn't shock me if her follow-up to 2014's Sucker gets pushed to the summer or beyond. But whenever it arrives, we'll be ready with the bubbly. 
Sign up here for our daily Thrillist email, and get your fix of the best in food/drink/fun.