The New Musicians You Need to Hear Before They Blow Up in 2018
Which musicians will become breakout stars in 2018? Predicting what artists will explode in the next year has always been a perilous game, but it's gotten even more challenging for would-be tastemakers as the definition of "success" continues to mutate along with listening habits and record industry trends. Certain status symbols and professional achievements -- getting a major label deal, scoring a spot on a hot playlist, or landing a song placement on a hip TV show -- sound essential to some but insignificant to others. In the increasingly siloed realm of pop music, the concept of fame is in flux.
That doesn't mean there aren't break-outs every year -- Cardi B is clearly a much bigger deal in 2017 than she was in 2016 -- but the act of prognostication has become more challenging. We're not sure if the eight artists highlighted below will go on to win Grammys, fill stadiums, or inspire international dance crazes. But we do know one thing: They're all worth checking out. If they go on to conquer the world? Well, we called it.
Amber Mark
Amber Mark, a favorite of tastemaker DJ Zane Lowe, makes the type of laid-back R&B music that glides between rhythms, genres, and regions. The well-traveled 23 year old singer has spent time in Brazil, India, Nepal, Berlin, and New York -- and she wears the influences of each place lightly, mixing and matching musical elements with a sly grin. Her songs, like the incandescent "Heatwave" and the sweatier "S P A C E," are ideal playlist fodder, toggling between moods of romance, sadness, and excitement. Whatever you're feeling, she's got you covered.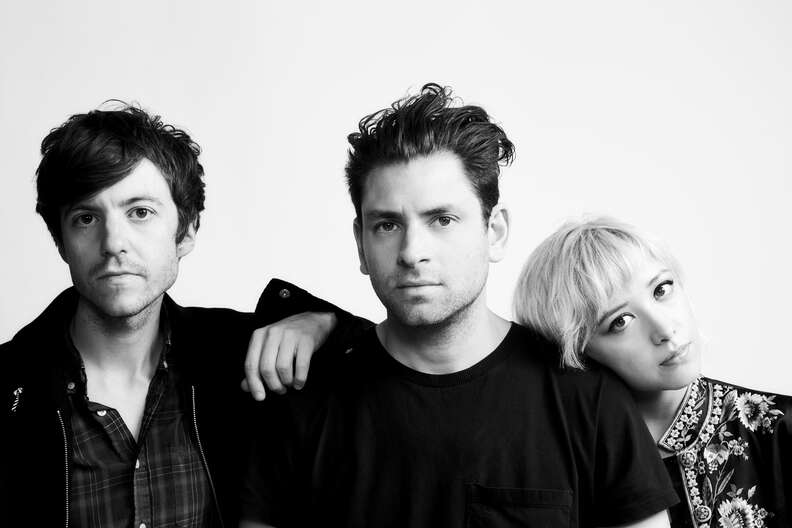 Lo Moon
The ability of a group to "take off" after generating buzz around one single feels anachronistic -- or at least a little suspect. But, judging from most accounts in the press, that's pretty much what happened to Los Angeles rock group Lo Moon when they released their seven-minute dream-pop opus "Loveless." Swiping a title from one of shoegaze's biggest bands probably helped, but the group's mix of The xx-like atmospherics and Radiohead-esque pomp would probably make them irresistible to a certain set of listeners no matter what the title was. The follow-up songs have been equally striking. With a full-length album produced by former Death Cab for Cutie guitarist Chris Walla coming next year, the pressure is on for the group to deliver on the promise of their debut.
Maggie Rogers
The Maggie Rogers origin story is almost too good to be true. The now 23-year-old was a student at NYU's Clive Davis Institute of Recorded Music when she played her track "Alaska" for super-producer Pharrell Williams, who was stunned by the song's beauty and promptly declared, "I have zero notes for that." The exchange was caught on video and, of course, went viral, leading to a major label distributed EP, Now That the Light Is Fading, that dropped back in February. It was an equally accomplished showing, full of folk-pop experiments, but, like many artists on this list, Rogers greatest asset is her creative potential. There's no telling what type of singer she might become.
Moses Sumney
Moses Sumney resists easy classification. In addition to opening for artists like James Blake, Sufjan Stevens, and Karen O of the Yeah Yeah Yeahs, the genre-bending singer-songwriter's work has also been featured on HBO's Insecure and popped up on the soundtrack for the Rocky spin-off Creed. (He even had a small part in the movie as a member of Tessa Thompson's character's band.) His debut album Aromanticism, which dropped this September on Jagjaguwar, is the type of imaginative, boundary-pushing record that takes a few spins to reveal its true nature. Just listen to "Doomed." Is it sexy? Melancholic? Political? It's all those things, suggesting Sumney will have a long career filled with similarly guarded revelations.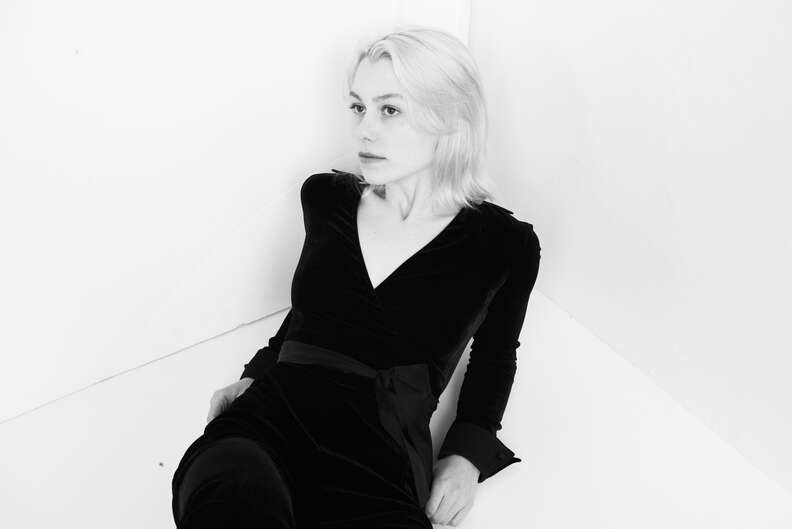 Phoebe Bridgers
While many songwriters specialize in banalities, Phoebe Bridgers stands out for her razor-sharp specificity. The evocative title of her debut album Stranger in the Alps, which arrived via Dead Oceans in September, is itself a reference to an awkwardly bowdlerized line of dialogue from the TV edit of The Big Lebowski. (You probably know the scene.) But her lyrics, which are often delivered over sparse folk-rock arrangements, don't simply rely on cultural references to evoke a sense of time and place. Instead, they're packed with off-kilter insights, poetic musings, and psychological nuance. Her songs, like the aching "Motion Sickness," vibrate with transportive power.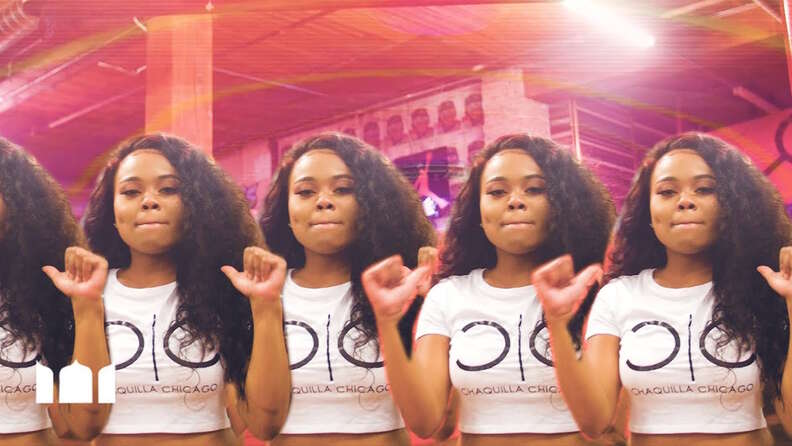 Queen Key
"My Way" by Chicago rapper Queen Key is one of those tracks that makes you stand up and take notice -- mostly because she isn't afraid to make her demands clear. "My way, my way, or the highway," she raps. "My way, my way, or the driveway." Key's mix of blunt, clever wordplay and stark, minimal beats can also be heard on tracks like "Kung Fu" and "Baked as a Pie," but she sounds equally at home jumping on a remix of Cardi B's inescapable "Bodak Yellow." Her swagger is infectious. Expect more good things to come her way.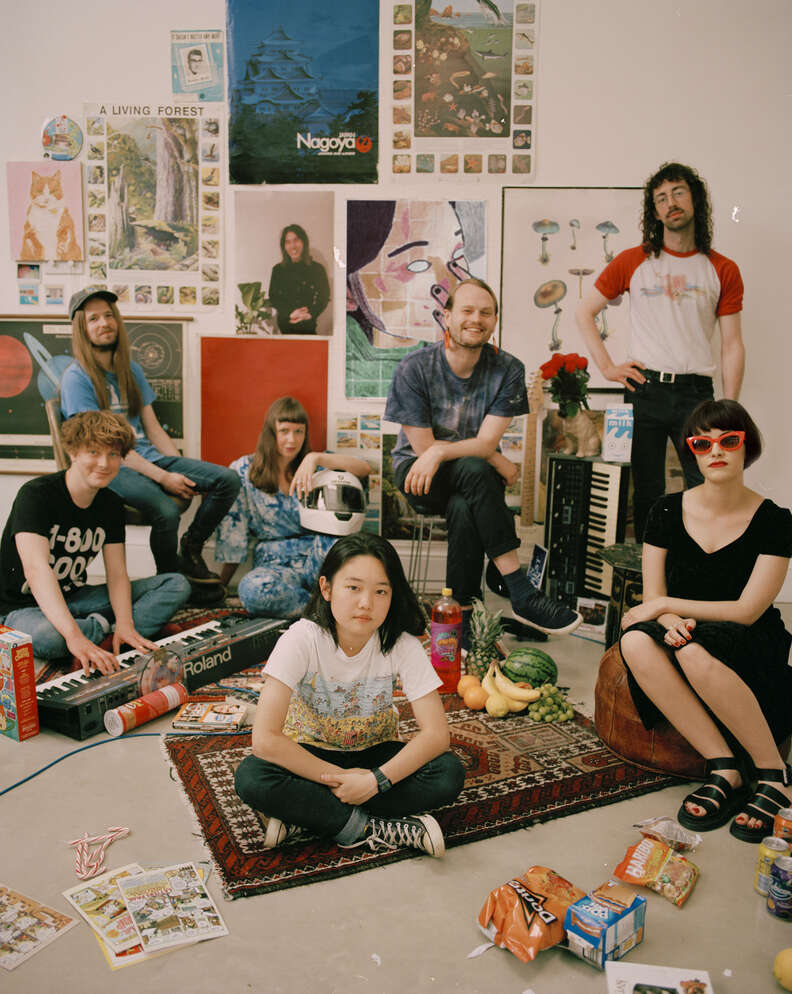 Superorganism
The careful consideration that goes into each Superoganism song makes them sound like puzzles waiting to be solved. In an interview with The Fader from earlier this year, the eight-member collective, which has members from multiple countries scattered across the globe, explained their process as a "warped version of a pop production house." But these indie-pop brain-teasers are filled with moments of pleasure that offset the complexity. Songs like "Something For Your M.I.N.D.," "It's All Good," and "Everybody Wants to be Famous" harken back to alt-rock oddities of the '90s while still taking advantage of modern production techniques. Thankfully, every piece fits.
YoungBoy Never Broke Again
YoungBoy Never Broke Again, who used to go by the less-copyright-friendly name NBA YoungBoy, is an 18-year-old rapper capable of startling, emotional precision. Like fellow Louisiana rappers Kevin Gates and Boosie Badazz, he raps in a melodic style that creates tension with the painful, often violent imagery found in his lyrics. A song like this year's "Untouchable," which was released after a stint in prison and has racked up over 88 million YouTube views, is the type of hardscrabble, inspirational track that should serve YoungBoy well as he continues to play shows, develop as an artist, and grow his fanbase. (He's currently on tour with Atlanta street rap innovator 21 Savage.) Keep an eye out for his major label debut on Atlantic, which could drop next year.
Sign up here for our daily Thrillist email and subscribe here for our YouTube channel to get your fix of the best in food/drink/fun.