The spring movie season comes in like a lion and goes out like an inter-dimensional space lion positioned to destroy the entire universe (Michael Bay, if you need more summer movie ideas, we're here for you). This is to say: Hollywood isn't slowing down just because it's sunny out.
The next three months are chock full of blockbuster-sized escapism and indie delights, ready to save you from the return of your pollen allergies. Here's what we're definitely catching at the multiplex this spring:
Recommended Video
Ghost Kitchen: How This NYC Restaurant Is Responding to Coronavirus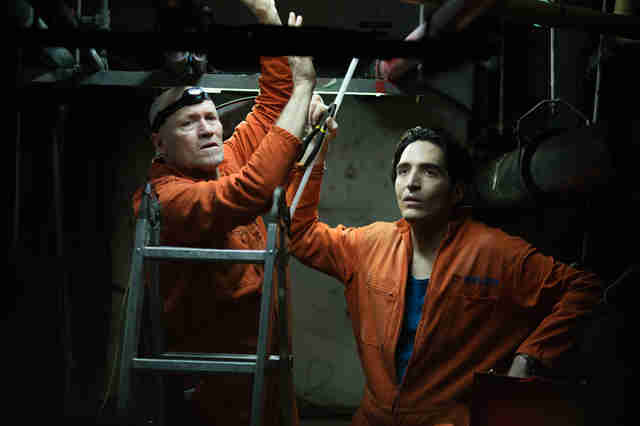 The Belko Experiment
Release date: March 17
Why we're excited: If the fictitious lawmakers behind "Purge Night" restaged the Stanford Prison Experiment, the carnage-filled end result would look something like The Belko Experiment. Devised by a twisted group of filmmakers (including Guardians of the Galaxy director James Gunn), the movie turns a company of office drones into modern gladiators, fighting to be the last man standing. Basically your nodding-off-at-work daymares brought to life.
Watch the trailer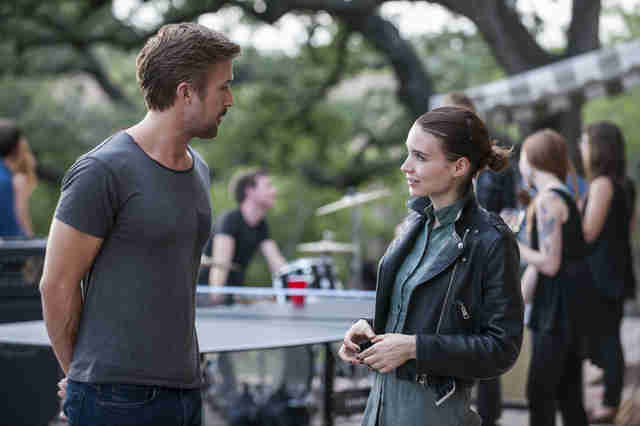 Song to Song
Release date: March 17
Why we're excited: Terrence Malick, the acclaimed director of Badlands, The Thin Red Line, and The Tree of Life, brings his music-centric drama Song to Song to the only festival circuit stop that makes sense. Rooney Mara, Ryan Gosling, Michael Fassbender, and Natalie Portman star as two couples who mix and mingle and reckon with romantic existence while traversing the Austin music scene. Expect long, meditative shots of Flea wailing on the bass.
Watch the trailer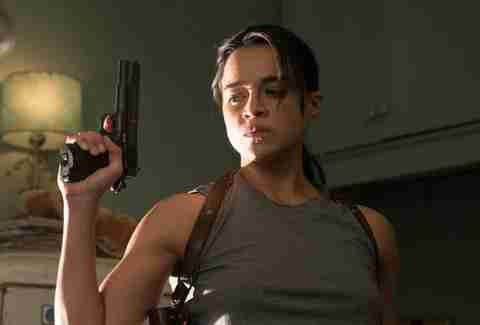 The Assignment
Release date: April 7
Why we're excited: Michelle Rodriguez, the best part of every Fast and the Furious movie, breaks out with her own run-and-gun action vehicle that we can only hope is a John Wickian reinvention. Frank Kitchen, a contract killer who kills a high-profile mobster only to wind up under the knife of his diabolical doctor sister (played by Sigourney Weaver). The doc's revenge is an irreversible sex change. This does not stop the newly minted female from picking her gun back up and killing everyone involved.
Watch the trailer
Colossal
Release date: April 7
Why we're excited: Sometimes you just want to rage out and smash every breakable object in your eyeline. And sometimes that rage psychically manifests into a 50ft-tall kaiju that destroys Seoul, South Korea. Colossal is a small relationship drama about an alcoholic monster of a person tethered to a Godzilla-like creature feature about an actual monster of a monster. Anne Hathaway navigates the tricky drama with grace. Come to think of it, so does her skyscraper-smashing counterpart.
Watch the trailer
The Fate of the Furious
Release date: April 14
Why we're excited: The eighth installment of the ride-or-die franchise sees Vin Diesel's Corona-sipping patriarch turning to the dark side, and causing absolute mayhem in cities around the world (one scene promises a waterfall of sports cars cascading from a New York City parking garage). Of course, it's up to Dwayne Johnson, the rest of the Family, and Jason Statham, as the villain of Furious 7 now in The Rock mode, to stop him. Shit will explode.
Watch the trailer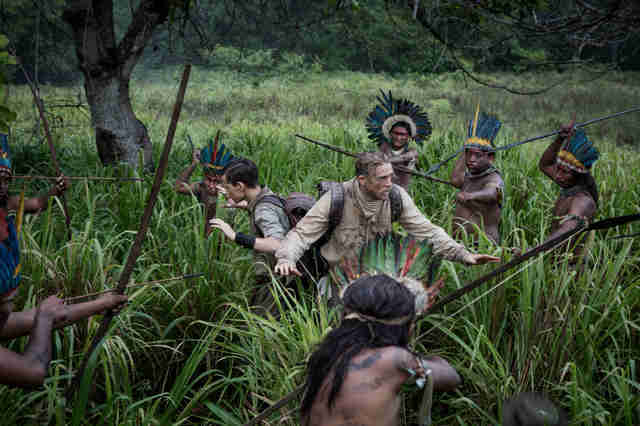 The Lost City of Z
Release date: April 14
Why we're excited: Director James Gray (Two Lovers, The Immigrant) is a favorite of movie buffs who proudly display Criterion Collection DVDs in their living rooms, and his latest, an adaptation of David Grann's early 20th century Amazon adventure, already has cineastes in a Buñuel-worthy dream state. Sons of Anarchy actor Charlie Hunnam plays Percy Fawcett, a British explorer who journeys through the jungle year after year in hopes of convincing his fellow chaps that the indigenous people are more than savages.
Watch the trailer
Free Fire
Release date: April 21
Why we're excited: Brie Larson headlines this gangster picture about an arms deal that implodes into a guns-a-blazin' shootout. Directed by Ben Wheatley, whose darkly comic sensibilities struck terror with Kill List and psychedelia in Tom Hiddleston's High-Rise, and styled in '70s garb, Free Fire is the close-quarters answer to Fate of the Furious, where neither action nor quips let up in the confines of a bullet-torn warehouse.
Watch the trailer
The Circle
Release date: April 28
Why we're excited: Dave Eggers' acclaimed science-fiction novel imagined a Google-like company that's wiggled its way into every square inch of society (which doesn't take much imagining). Emma Watson, Tom Hanks, and Star Wars: The Force Awakens star John Boyega will bring the too-close-to-home dystopia to life under the eye of James Ponsoldt (The End of the Tour, The Spectacular Now).
Watch the trailer
Sleight
Release date: April 28
Why we're excited: Sleight is a superhero origin story free of comic book source material. Bo (The Maze Runner's Jacob Latimore) provides for his family by performing magic for passersby. When he's wooed into the drug-peddling game by a local gangster, Bo finds himself in over his head, and relying on his sleight-of-hand to fight his way back to normalcy. 
Watch the trailer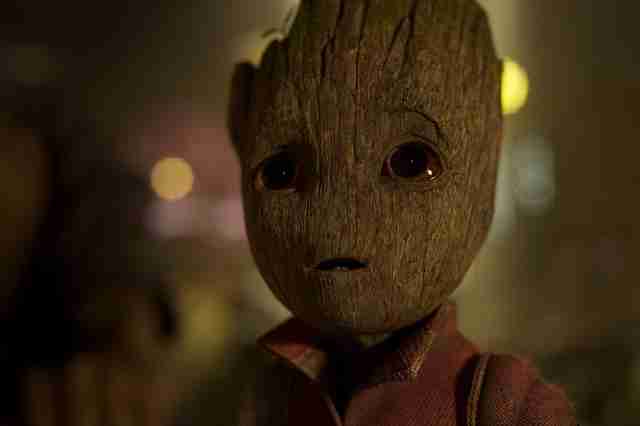 Guardians of the Galaxy, Vol. 2
Release date: May 5
Why we're excited: Chris Pratt's Star-Lord, Zoe Saldana's Gamora, Dave Bautista's Drax, Bradley Cooper's Rocket Racoon, and a baby version of Vin Diesel's Groot return for another outing of intergalactic, Marvel-comic confection. This time, Kurt Russell joins the cast as Ego, Star-Lord's dad, who is also a sentient planet in the comics (just to give you an idea of how far out this new installment could get).
Watch the trailer
Alien: Covenant
Release date: May 19
Why we're excited: 2012's (totally underrated) Prometheus set the Alien franchise off on a turbulent course of Biblical proportions. Ridley Scott, the director of that movie, and the original, Alien, returns once again with Covenant, which appears to combine both the classic feel of the 1979 -- complete with a "Ripley" look-a-like played by Katherine Waterston -- and the iconographic inversions that made Prometheus apeshit crazy. The final beat of the trailer features a Xenomorph alien attacking a spaceship in broad daylight -- a risk worth taking for a 38-year-old franchise.
Watch the trailer
Sign up here for our daily Thrillist email, and get your fix of the best in food/drink/fun.