Recommended Video
These Tacos Are Made for Dunking
We can tally the best movies on Netflix. We can sift through the offerings on Hulu or Amazon. We can highlight the hits currently on HBO. But the truth is, not every movie arrives wrapped and draped with a bow to your preferred streaming service. Catching up with the blockbusters and indie gems that you missed in theaters can take that one extra step. Remembering renting movies? Yes, you can still do that.
Whether you're stopping by the local Redbox to pick up the latest DVD offerings or scrolling iTunes and VOD for something to watch, we have you covered. Here are the best movies you can rent right this minute.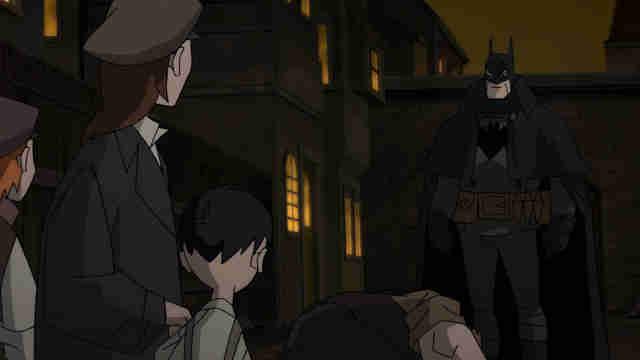 Batman: Gotham by Gaslight
Based on a alternate universe "one-shot" comic by veterans Brian Augustyn (The Flash) and Mike Mignola (Hellboy), DC Animation's latest feature transplants the Batman to the year 1889 to hunt down the murderous Jack the Ripper, who has slipped into Gotham. Turning the Caped Crusader into even more of a Holmesian hero than he already was, fans of the character and the history-laden League of Extraordinary Gentlemen will likely get a kick out of this throwback action vehicle. (Available on iTunes, Amazon, VOD, and Blu-ray)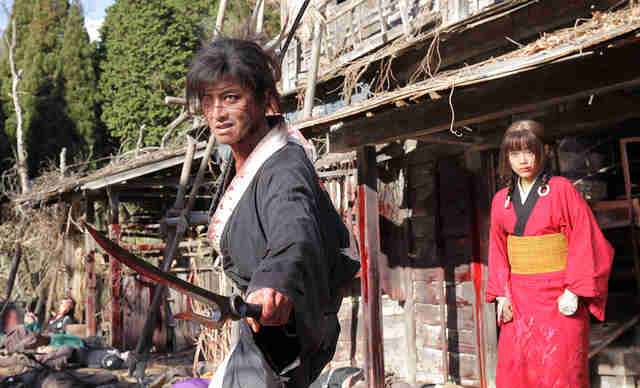 Blade of the Immortal
Prolific, Japanese action maestro Takashi Miike's 100th film is a bloody affair about a criminal burdened by a curse of immortality and the young woman he's hired to protect. Few can claim rampant disembowelment to be an art. For Miike, it's just one splashy color in a palette of hyperactive mayhem. (Available on iTunes, Amazon, VOD, and Blu-ray)
Braven
In this B-movie action thriller, Game of Thrones and Justice League star Jason Momoa plays a guy named Joe Braven. I could also tell you he goes to a cabin in the woods with his gruff dad (played by Stephen Lang), happens upon a stash of heroin, then fends off an incoming battalion of drug traffickers looking for their goods in an array of violent showdowns, but you probably already guessed where it was all going that direction since HIS NAME IS JOE BRAVEN. Braven. Joe Braven.  (Available on iTunes, Amazon, and VOD)
The Florida Project
There are a pockets of drama all around us -- someone just has to point their camera and find them. Like Tangerine, his iPhone-shot profile of L.A. transgender sex workers, Baker's The Florida Project nuzzles into the swirling, sunny, strapped-for-cash populace of a mauve motel just within orbit of Walt Disney World. His eyes are Moonee, a six-year-old who adventures through abandoned condos, along strip-mall-encrusted highway, and across verdant fields of overgrown brush like Max in Where the Wild Things Are. But as gorgeous as the everything appears -- and The Florida Project looks stunning -- the world around here is falling apart, beginning with her mother, an ex-stripper turning to prostitution. The juxtaposition, and down-to-earth style (that can make a Hollywood veteran like Willem Dafoe), reconsiders modern America in the most electrifying way imaginable.  (Available on iTunes, Amazon, VOD, plus Blu-ray on 2/20)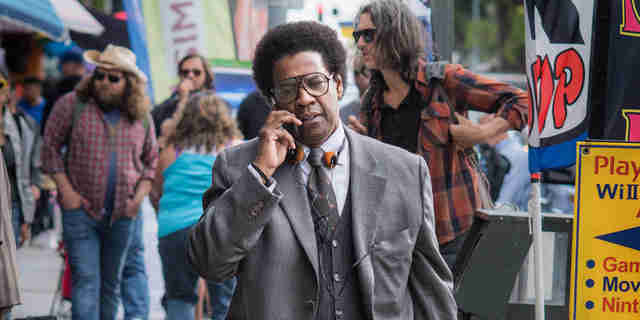 Roman J. Israel, Esq.
Director Dan Gilroy's follow-up to his 2014 break-through Nightcrawler is a character sketch with all the squiggly lines left in. The film, which came and went in theaters this fall with little fanfare, stars Denzel Washington as the cranky, old-school lawyer of the title. His garish suits, vintage afro, and trusty Walkman distinguish him as a man-out-of-time, a Rip Van Winkle of the civil rights movement caught up in a modern day legal thriller. When the brilliant but stodgy Israel finds himself working at a slick corporate law firm run by Colin Farrell, he's forced to answer a tough question: Will he stay true to his ideals or sell out? Gilroy's script is as earnest as it is wobbly, careening between thoughtful grace notes and ludicrous action beats. This clearly wants to be one of those movies that makes you say, "They don't make 'em like this anymore," but it's often far loopier than many of the '70s New Hollywood movies its emulating. They never made them like this -- and probably won't again anytime soon. (Available on iTunes, Amazon, and VOD)
The Silence of the Lambs
The Oscar-winning thriller enters the Criterion Collection this month with a gorgeous 4K resotration that does justice to America's bleak, grey skies, Clarice's frightened glances, and the many shadowy cages holding (successfully, and not) genius cannibal Hannibal Lecter. The Criterion disc also contains 38 minutes of deleted scenes, four documentaries on the making of the film, an audio commentary with director Jonathan Demme, and a book of essays, interviews, notes on Lecter from author Thomas Harris. (Available on Blu-ray)
Wonder
If you're looking for a warm and cuddly drama that isn't baked in over religious themes, seek out this surprise hit from 2017, about a boy coping with and thriving despite his birth defects related to Treacher Collins syndrome. Julia Roberts and Owen Wilson play the parents of the real star of the show, 11-year-old Jacob Tremblay, who wowed in Room and gives another heartstring-tugging performance here, under layers of makeup. (Available on iTunes, Amazon, and VOD)
Universal Pictures
Woody Woodpecker
"It is absolutely necessary, for the peace and safety of mankind, that some of earth's dark, dead corners and unplumbed depths be left alone; lest sleeping abnormalities wake to resurgent life, and blasphemously surviving nightmares squirm and splash out of their black lairs to newer and wider conquests." ― H.P. Lovecraft, "At the Mountains of Madness" (Available on iTunes, Amazon, and VOD)
More notable VOD releases:
A Bad Mom Christmas
Basmati Blues
Daddy's Home 2
Hellraiser: Judgment
LBJ
Only the Brave
Suburbicon
Last month's big releases:
American Made
Battle of the Sexes
Beyond Skyline
Blade Runner 2049
Brad's Status
The Foreigner
Geostorm
Happy Death Day
IT
Jigsaw
Kickboxer: Retaliation
Loving Vincent
Thank You For Your Service
Sign up here for our daily Thrillist email and subscribe here for our YouTube channel to get your fix of the best in food/drink/fun.