The Best New Podcasts of 2018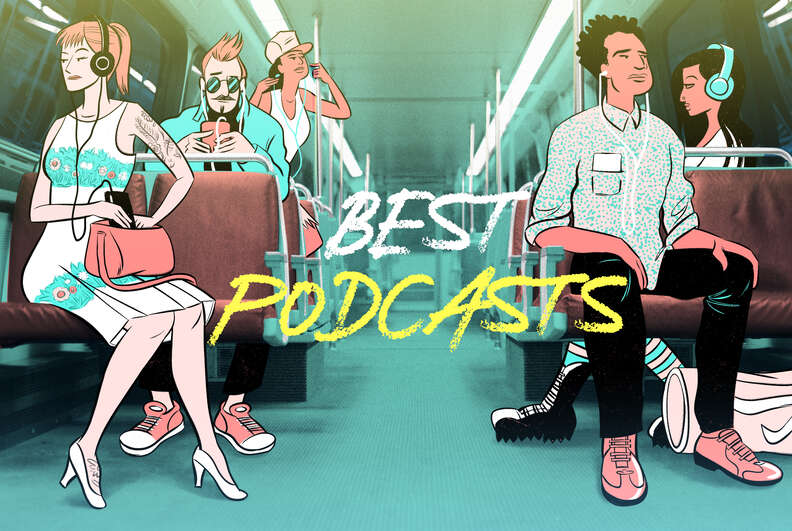 Jason Hoffman/Thrillist
Jason Hoffman/Thrillist
Like a trusty friend in your phone, podcasts are always there when you need them. There's something joyous about timing your weekly routine around the release of new episodes, and about sticking in your headphones -- at work, at the gym, as you cook dinner -- and giving in to someone else's story.
But as the medium expands to new terrains, you might find yourself in a Netflix conundrum: With such a massive number of podcasts, covering topics as broad as true crime to food to travel to My Little Pony, how do you choose what deserves a listen?
We're here to help! We've compiled a guide of the best new podcasts of 2018, organized by iTunes categories and updated regularly. Whether you're here for a good murder mystery, are interested in immersive pop-culture conversations, or want to get nerdy about science, you're sure to find something you like. Here's a look at all of the new stuff the podcasting world has to offer (we only considered new podcasts, because holy crap there are a ton of podcasts). When you're finished, don't forget to check out our list of best movies of 2018 and best TV shows of 2018.
Conspiracy Theories
Category: History
Hosts: Molly Brandenburg and Carter Roy
What if Mulder and Scully hosted a podcast? That's sort of the gist behind this new Parcast series. Each week, hosts Brandenburg and Roy dig deep into a conspiracy theory about a famous subject, from the New World Order to Marilyn Monroe to the Manhattan Project. And though their dynamic isn't quite the same as that famous FBI believer and his cynical partner, it does feel rather like the hosts are reading from a case file. Episodes are informative, historical, and pretty convincing, though their intent is to teach instead of preach.
Dear Franklin Jones
Category: History
Host: Jonathan Hirsch
Producer Jonathan Hirsch looks back on his childhood in a spiritualist cult, and his family's complicated relationship with its leader, Franklin Jones. Hirsch reflects on this period through interviews with his parents, adding an ultra-personal touch to a subject matter often jaded by conflicting narratives and too many talking heads. Instead, Dear Franklin Jones is a stripped-down look at how cult mentalities can seep slowly -- and parasitically -- into the everyday lives of an American family.
Broken Harts
Category: Society & Culture
Hosts: Justine Harman and Elisabeth Egan
On March 26, 2018, the Hart family -- moms Jennifer and Sarah and four of their six adopted children -- were found dead in their GMC Yukon XL at the bottom of a Mendocino County, California cliff. The remaining two children were missing, possibly washed into the ocean. But as details started emerging, the true story of the Harts slowly revealed itself. The seemingly idyllic hippie family were hoarding abuse accusations, marital strife, and other devastating secrets. This podcast, which began this December and is produced by Glamour and iHeartRadio, slowly unveils the story of the nightmares hidden under the Harts' shields of normalcy, and what really led to their tragic deaths.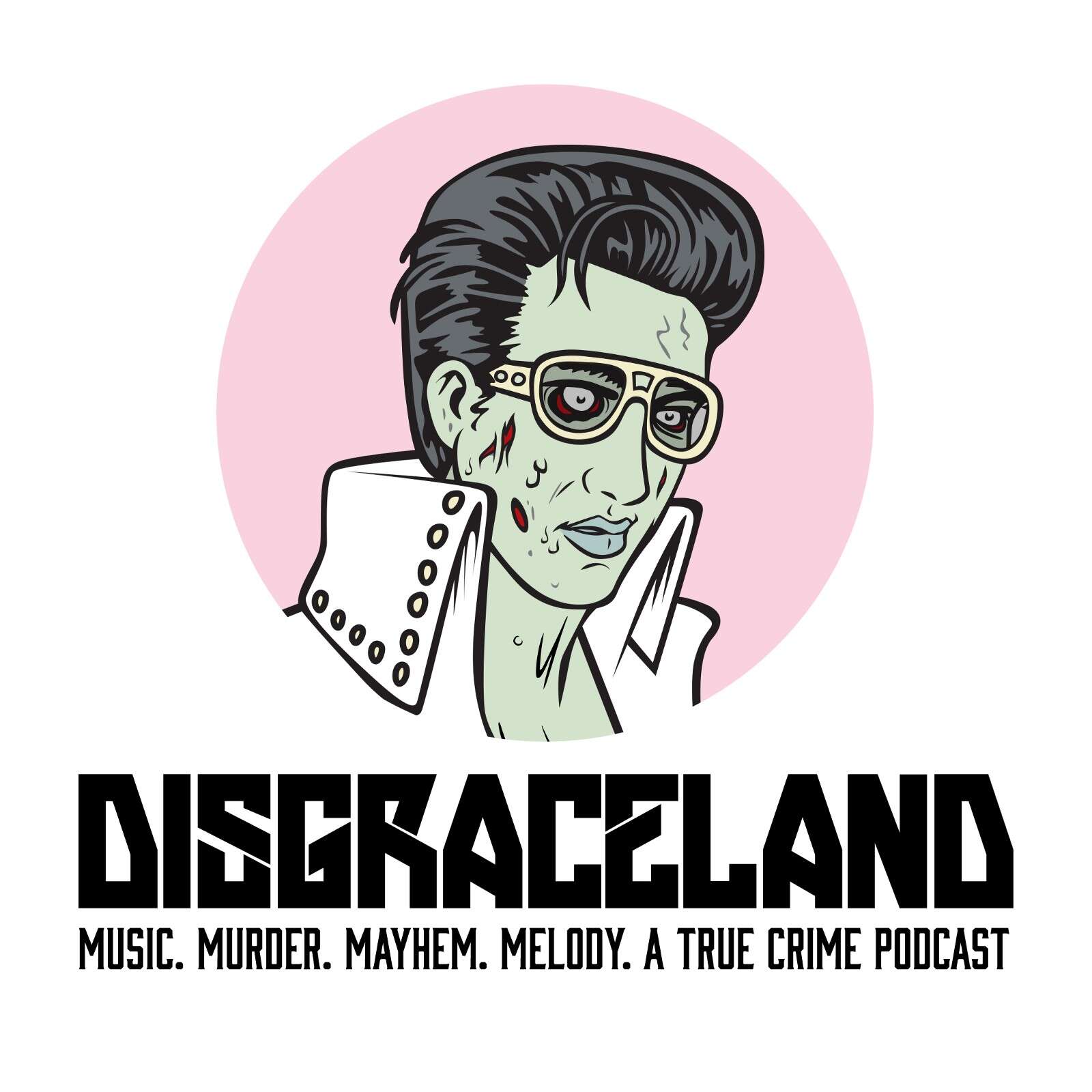 Disgraceland
Category: Society & Culture
Host: Jake Brennan
Writer Jake Brennan takes listeners through the twisted histories of several cult figures in the music industry. Did you know Jerry Lee Lewis possibly murdered his fifth wife? That Sid Vicious' mother gave him his final -- and lethal -- dose of heroin? Big-time rock fans may be familiar with these stories, but Brennan breaks down the more nuanced elements of these doomed icons and their bizarre trajectories. And it's not just rock icons that get the Disgraceland treatment; a recent episode chronicles the life and death TLC's Lisa "Left Eye" Lopes. The podcast dips into true crime and music history, but comes from a unique place of genuine affection, and there's nothing cynical or jaded about Disgraceland. Brennan's voice is soothing and articulate, and he delivers nuggets of lesser-known information with the confidence and clarity of a creator who clearly loves what he's doing.
Endless Thread
Category: Society & Culture
Hosts: Ben Brock Johnson, Amory Sivertson
Ever wondered what Reddit would sound like in podcast form? Endless Thread is your answer. Conscripted straight from the popular message board site, hosts Ben Brock Johnson and Amory Sivertson have accrued some of the most bizarro real-life content imaginable, all of which first appeared in various Reddit communities. They discuss everything from the New Orleans' Axe Man Murders to a lab in Oklahoma studying soil for disease-curing properties to how the #MeToo movement affects China. Johnson and Sivertson also do the occasional celebrity interview -- notably, with Bill Hader during his Barry promo tour -- to keep things fresh.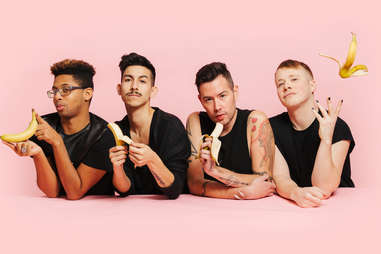 Food 4 Thot
Category: Society & Culture
Hosts: Joseph Osmundson, Dennis Norris II, Tommy Pico, Fran Tirado
Food 4 Thot is a podcast about "sex, relationships, race, identity, what we like to read and who we like to read," as specified in the official bio, but it's really just a rosé-fueled hang with a group of creative, multiracial, queer men with tons of personality and expert gossiping skills. They talk about a range of topics, from the highest of high-brow to poppers and three-ways. Oh, and they love Beyoncé. Like, a lot. Also, don't let the title fool you: this isn't a food podcast, "we just really like the pun."
Keep It
Category: Society & Culture
Hosts: Ira Madison III, Kara Brown, Louis Virtel
iTunes is saturated with news and pop culture podcasts, but none are as laugh-out-loud hilarious, racially charged, and politically scathing as Keep It. Named for host Ira Madison III's popular Twitter catchphrase, Keep It goes deep into weekly pop culture and political news, from the Roseanne revival to the new Rachel Dolezal documentary to Omarosa's ill-fated White House stint. Come for the belly laughs, but stay for Ira's brutal takedowns of Stacey Dash, Kara's incisive discussions about race in America, and Louis' obsession with Karen Carpenter.
Making Obama
Category: Society & Culture
Host: Jenn White
Barack Obama's relationship with Chicago is a key part of his journey to the White House. Though he was raised in Hawaii and Indonesia, Obama became synonymous with Chicago; it was the city that grew him politically and progressively, and that led him directly to his role as President of the United States. Making Obama, produced by WBEZ (a National Public Radio affiliate based in Chicago) chronicles the future president's time in the city he now calls home, from his arrival at age 24 to his time in the Illinois Senate and beyond. A sequel to last year's Making Oprah, Making Obama is an insider's look at a man and a city, and how the two are forever intertwined.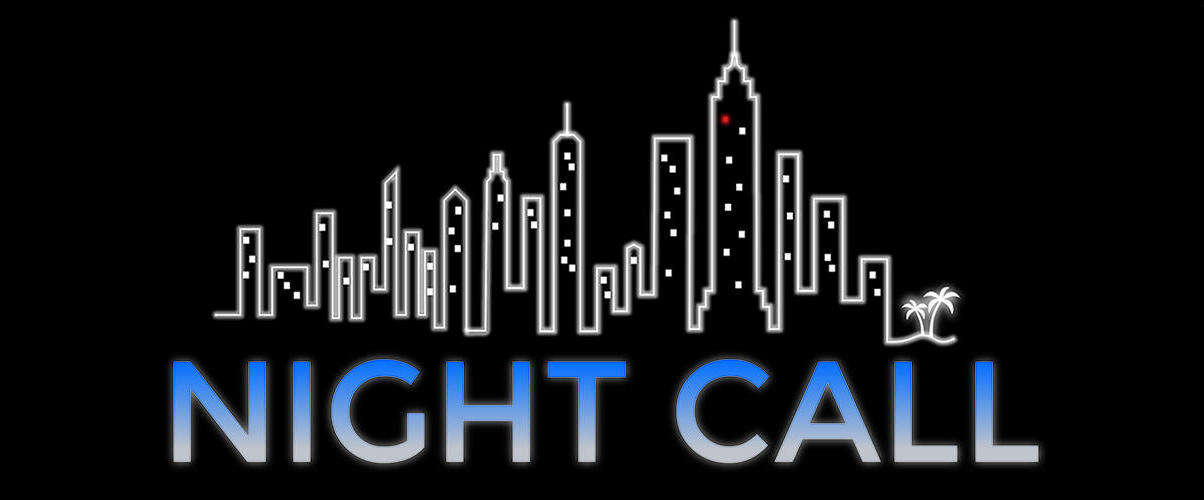 Night Call
Category: Society & Culture
Hosts: Molly Lambert, Tess Lynch, Emily Yoshida
"Are you in need of company during those strange days and lonely nights?" So ask the hosts of AudioBoom's Night Call, a fun conversational podcast in the vein of late-night call-in talk radio. The hosts, all former Grantland writers, have a great rapport, and they cover any number of topics, from astrology to ghost stories to Harrison Ford. The "free jazz" format is a welcome respite from laser-focused pods; Night Call has the nostalgic feeling of spinning the knob on your AM radio, searching for far-off voices to drown out the noise of life and guide you to sleep. But be warned: you wake up with UFOs and Valerie Solanas on the mind.
A Very Fatal Murder
Category: Society & Culture
Host: David Pascall
The Onion is always content gold, and this spoof on true-crime podcasts lives up to the publication's reputation. Riffing on popular crime audios like Serial, A Very Fatal Murder follows host David Pascall as he goes on a Truman Capote-esque, content-hungry quest for a true American crime to exploit. He lands on the murder of prom queen Hayley Price in the small town of Bluff Springs, Nebraska. It's all fiction, and it's all ridiculous, but it's also self-aware in the best ways; Pascall and crew keep things brief (all together, the episodes clock in at about an hour), and litter the narrative with fictional ads for things like meal service plans -- a podcast ad staple -- that grow more and more ludicrous as the plot forges on. It's silly, it's stupid, but it's satire at it's most biting, fully critiquing America's questionable obsession with carnal real-life tragedy.
Fatal Voyage: The Mysterious Death of Natalie Wood
Category: TV & Film
Host: Dylan Howard
This podcast came out of nowhere to become the top true-crime podcast of 2018, a fact not all that surprising when you consider the subject material. The death of actress Natalie Wood has been an American fascination since news of it came suddenly over Thanksgiving weekend in 1981. Originally deemed an accidental drowning, the case was reopened in 2011, and in February 2018 Wood's husband, Robert Wagner, was named a person of interest in the investigation. What really happened that night? Host Dylan Howard, an investigative journalist, lays out all the evidence, interviewing those close to the crime -- like Wood's sister -- to get to the bottom of one of Hollywood's most notorious mysteries. All 13 episodes are currently available for download.
Halloween Unmasked
Category: TV & Film
Host: Amy Nicholson
Unspooled's Amy Nicholson has made her way to The Ringer for this eight-part miniseries about the legacy of John Carpenter's Halloween. Each episode is dedicated to a different element of the film's unprecedented success and impact on the horror genre. Nicholson explores the real-life influences for fictional murderer Michael Myers, interviews Carpenter and star Jamie Lee Curtis -- among others -- and tracks the filmmaking process of this "accidental classic." The production values are top-notch, the storytelling meticulously researched, and the vibe is both informative and fun. It's the perfect October podcast.
Unspooled
Category: TV & Film
Hosts: Paul Scheer, Amy Nicholson
Comedian Paul Scheer and critic Amy Nicholson already host two popular film podcasts of their own -- How Did This Get Made and The Canon, respectively -- but they recently joined forces for a new podcasting endeavor: To watch every movie in the American Film Institute's Top 100 and discuss its impact and legacy. Scheer offers up his trademark funny-but-patient take on the films, while Nicholson uses her knowledge of film history and trivia to keep the conversations fresh, informative, and casual. The hosts never feel preachy, and it's a great excuse to dig into some of the greatest American films ever made. And because of the variety of AFI's list, episodes can go from heavier fare like The French Connection to blockbusters like Titanic.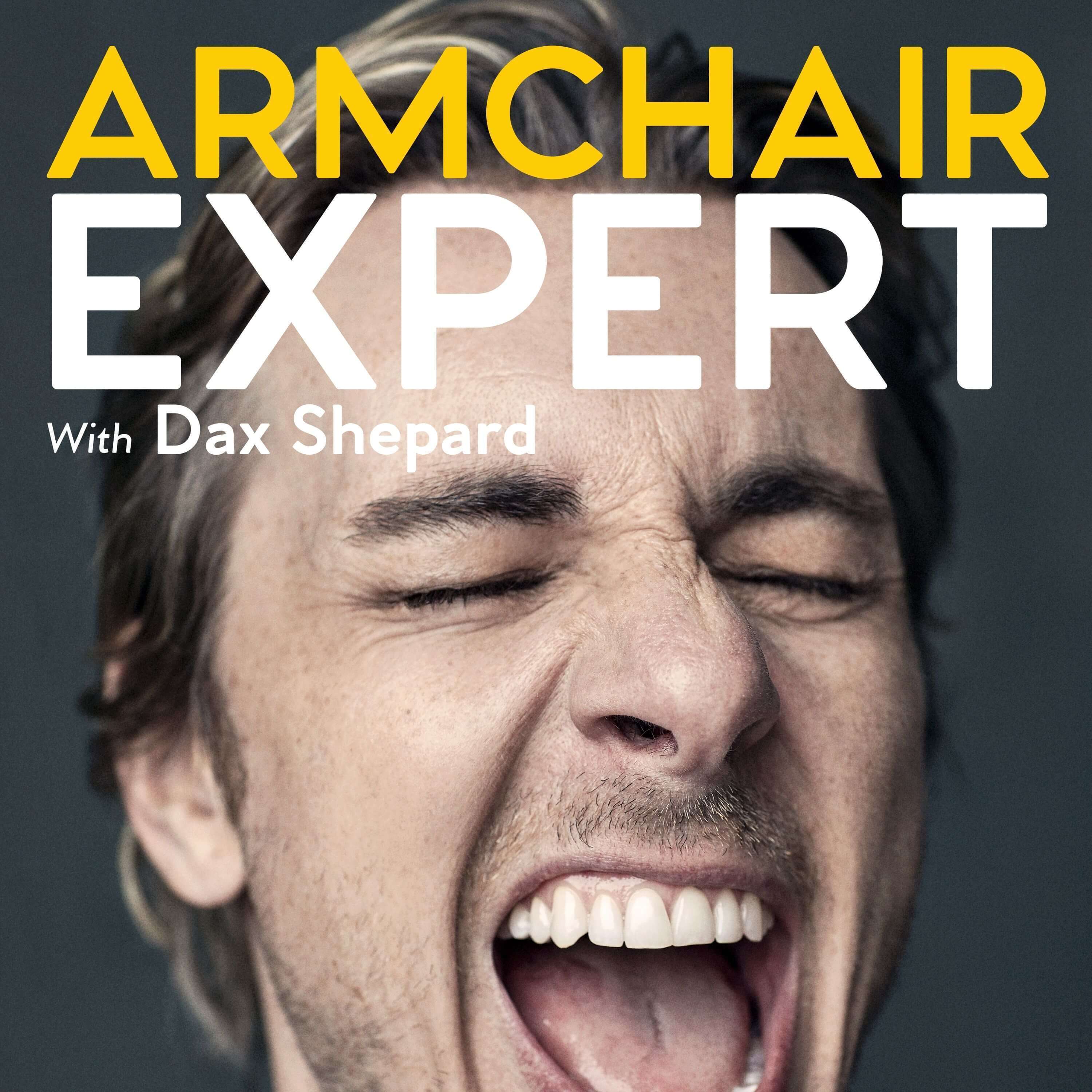 Armchair Expert With Dax Shepard
Category: Comedy
Host: Dax Shepard
Forget whatever preconceived notions you have of Dax Shepard. There are plenty of celebrity interview podcasts out there (WTF with Marc Maron, Nerdist, Here's the Thing), but there's something special about actor/comedian Dax Shepard's take on the format. Shepard is a recovering addict and the husband of a super-famous wife (Kristen Bell), facts that add color to his unique perspective on fame. Armchair Expert gets big names -- like Ellen DeGeneres, Jimmy Kimmel, and Katie Couric -- but feels small, conversational, and, most of all, kind. Shepard has the enthusiasm of someone truly grateful for his place in his industry and this moment, and that joy seeps through even the grittier details of his past life. Plus, it's a lot of fun to hear him go deep with former co-stars like Lauren Graham (Parenthood) and Ashton Kutcher (Punk'd). And yes, Kristen guests, too.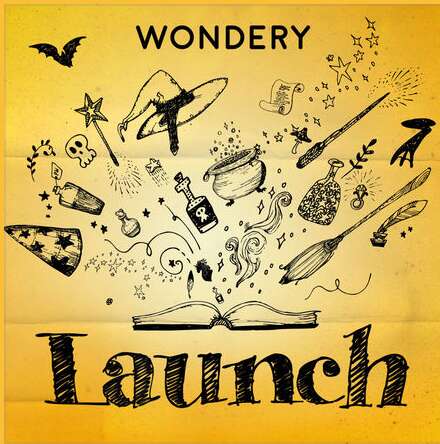 Launch
Category: Arts
Host: John August
Launch is such a fascinating concept for a podcast, you'll wonder why it hasn't been done before. The series follows screenwriter and compulsive self-chronicler John August as he forays into the world of children's literature. His journey into publishing is documented every step of the way, offering insight about the creative process, selling your book (never compare it to Harry Potter), and what it feels like when it's finally in print. The eight-episode series -- which is almost like August's diary in podcast-form -- wrapped in May, so you can listen to the whole thing in its completed form.
The Horrors of Dolores Roach
Category: Performing Arts
Cast: Daphne Rubin-Vega, Bobby Cannavale
This fiction podcast from Gimlet media brings to life Daphne Rubin-Vega's one-woman show, Empanada Loca, for the podcasting universe. Rubin-Vega plays Roach, a woman recently released from prison to find her Washington Heights neighborhood completely gentrified. She moves into the apartment beneath her friend Luis' (Bobby Cannavale) empanada shop, where she gives massages to paying customers. But things get desperate, and soon, her business practices get bloodier. (Think Sweeney Todd.) The socially conscious, consistently riveting eight-episode series is all available now.
The Last Movie
Category: Performing Arts
Hosts: Nic Silver, MK
From the guys who brought you Tanis and The Black Tapes comes another fictional horror story that's packed with a hearty dose of serialized thrills. The Last Movie tells the story of an infamous underground film reported to drive anyone who watches it insane. (Like Infinite Jest meets Night Film meets an old episode of John Carpenter's Masters of Horror.) Your mileage may vary on some of the horror tropes and editing flourishes, but this is good popcorn listening for a rainy day. If you like this, be sure to check out Limetown, arguably the best fictional horror podcast that exists, and which thankfully returns later this year after a too-lengthy hiatus.
Sandra
Category: Performing Arts
Cast: Kristen Wiig, Alia Shawkat, Ethan Hawke, Christopher Abbott
Like a radio play of yesterday, but with a futuristic slant, Sandra is a fictional serial with a hefty amount of star power and a tantalizing premise. Alia Shawkat plays Helen, an Oklahoma girl who abandons her former life to work at Orbital Teledynamics, an Amazon or Apple-esque tech company that specializes in a smart-speaker virtual assistant called Sandra (voiced by Kristen Wiig). But Sandra, it turns out, isn't controlled by AI technology; employees who work as behind-the-scenes operators, like Helen, do. The story starts out with whimsical Her vibes but winds up more like Dave Eggers' The Circle, a thriller that, like Sandra, evolves into a fable about the dangers of tech corporations that can't help Big Brother-ing their consumers. Ethan Hawke voices Helen's boss, Dustin, and Girls' Christopher Abbott plays her deadbeat ex-husband. It doesn't reach the same heights as something like Black Mirror, but it's a noble effort for the medium, and the cast has a lot of fun with the material -- particularly Wiig, whose monotone delivery is somehow both perky and terrifying.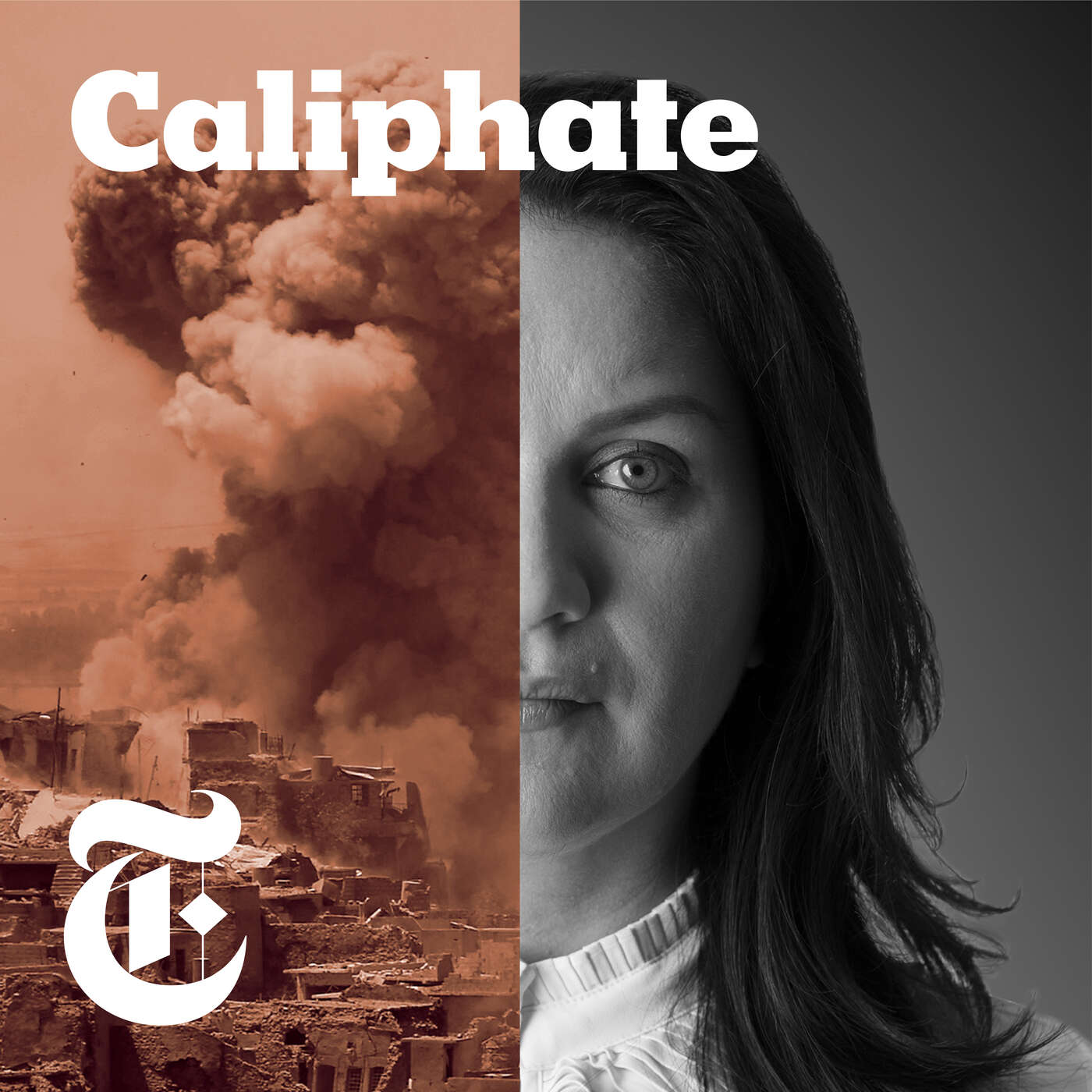 Caliphate
Category: News & Politics
Hosts: Rukmini Callimachi, Andy Mills
New York Times terrorism correspondent Rukmini Callimachi teams up with Radiolab's Andy Mills for this incisive look at the latest chapter in the never-ending War on Terror: what is ISIS and who, exactly are we fighting; how does radicalization occur; what's the end goal and how can we achieve it? The production levels on Caliphate -- the Times' first serialized podcast -- make for an immersive listening experience, like the pages of the paper come to life in full 4D, with haunting narration from Mills and real news audio to add a punch to already harrowing material.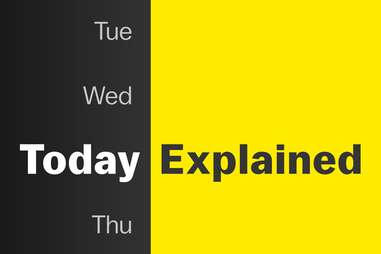 Today, Explained
Category: News & Politics
Host: Sean Rameswaram
This daily podcast hosted by Vox journalist Sean Rameswaram is impressive in how quickly it delivers high-quality content about the day's trending topics. Rameswaram ruminates on the news, interviews experts, and presents interesting spins on regular daily concerns for Americans in the age of Trump. But episodes aren't limited to politics; sports, science, global conflicts, and religion are other talking points. If you want to digest the news without going totally crazy with information, Today, Explained will keep you up to date, well-informed, and, at roughly 20 minutes per episode, it won't take up too much of your day.
The Habitat
Category: Science & Medicine
Host: Lynn Levy
In 2015, six scientists went to Mars; not the real Red Giant, but a simulated dome at the foot of Hawaii's Mauna Loa volcano, where they lived for eight months, undergoing experiments and pretending they were on a real expedition to another planet. Podcasting company Gimlet acquired the real audio diaries the scientists recorded during their experiment, and turned them into a narrative podcast that became The Habitat. Host Lynn Levy narrates this fascinating dive into a niche bit of real-world history, which filters big-idea science through interpersonal stories.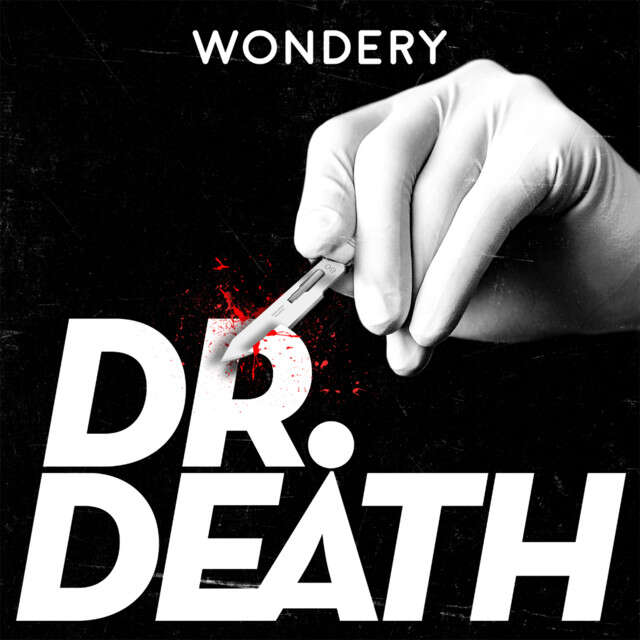 Dr. Death
Category: Science & Medicine
Host: Laura Bell
Science journalist Laura Bell takes us deep into the story of Christopher Duntsch, a neurosurgeon who performed 32 botched spinal surgeries in the span of about a year -- and somehow escaped punishment for several years. As a result, two of his patients died and several more were left paralyzed. The podcast, from Wondery, explores how this was possible, examining oversight in the Texas medical field, and how Duntsch's voluntary leaves from several hospitals allowed his behavior. The podcast recently went viral, and it's not hard to see why -- Bell's impressive research and the sheer craziness of the crimes make for a compelling, heart-wrenching listen.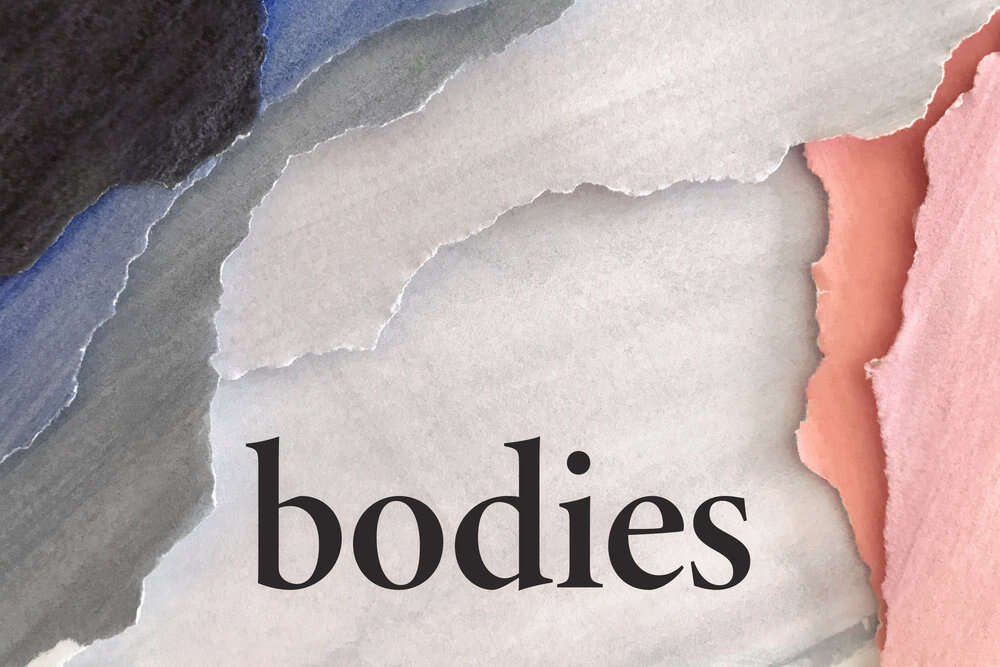 Bodies
Category: Health
Host: Allison Behringer
Bodies is a fascinating podcast that poses as a series about medical mysteries, but is really an incisive account of how little women's bodies are respected by professionals. Host Allison Behringer mines the stories of many women who were told their symptoms were anxiety-based, normal, or non-serious, to the detriment of their physical health. If you've ever been the subject of a bad diagnosis, or care intimately about the way female bodies are mistreated in the medical field, or both, Bodies is a must-listen.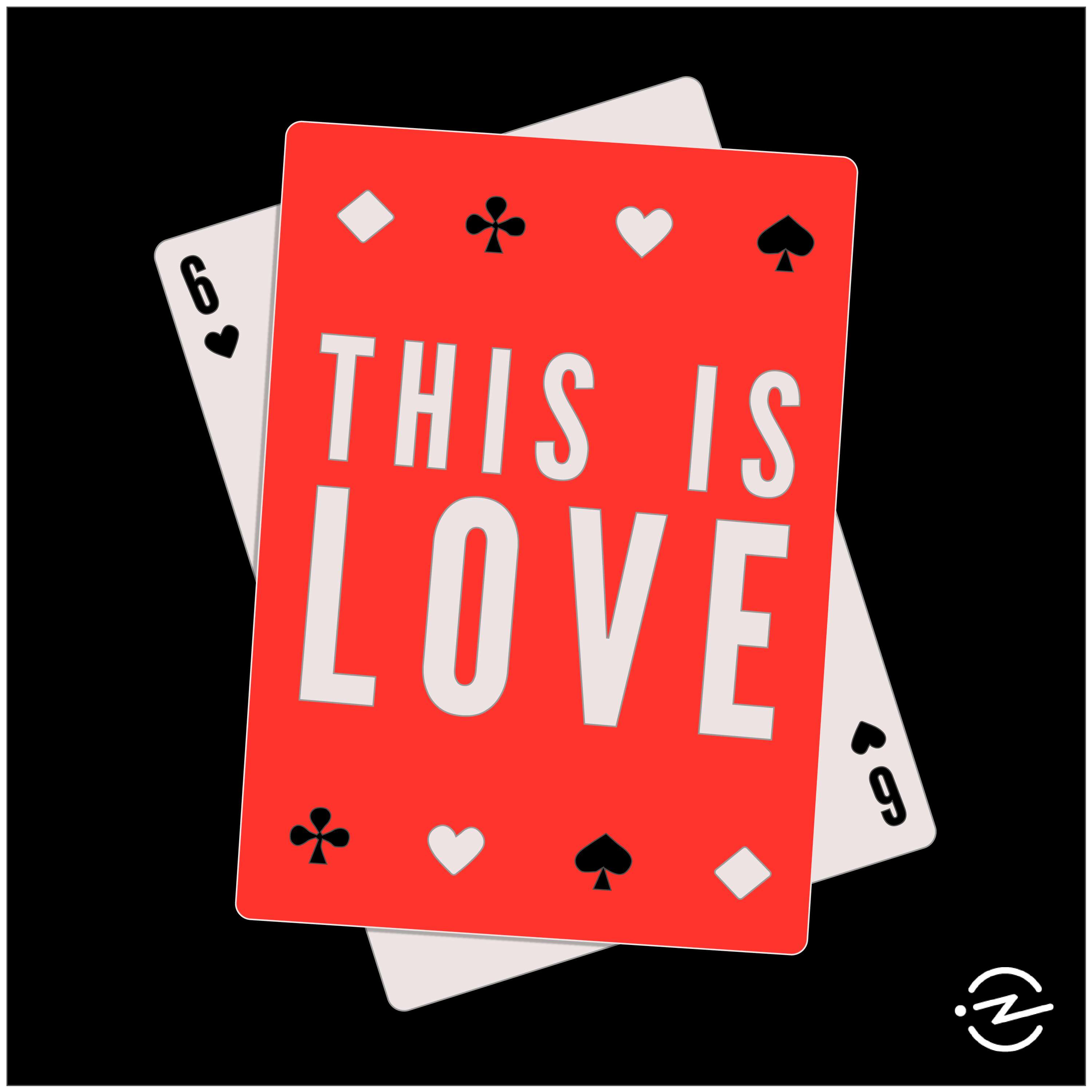 This is Love
Category: Personal Journals
Host: Phoebe Judge
If you need a respite from all of the horrible goings-on in the world, and to believe in as love once again, look no further than this marvelous slice-of-life podcast that tells true stories about true love. Host Phoebe Judge -- of the hit podcast Criminal -- tracks down some of the most fascinating people you can imagine, with stories that could fill the pages of fiction: one couple who kept their relationship hidden for 40 years, or a woman who uses her real-life romances to write novels. This Is Love chronicles love in its many forms, reminiscent of The New York Times' "Modern Love" column, but even more enveloping.
Looking for a new podcast to satiate your appetite? Seeker's (part of Group Nine, Thrillist's parent company) new podcast, Bad Science, is putting movies under the microscope. Infinitely curious host Ethan Edenburg sits down with a comedian and a scientist to break down the inaccuracies of a particular film. In episode one you'll hear Reggie Watts and a NASA Systems Engineer dive into Star Wars and episode two features Doug Benson analyzing Back to the Future with two physicists. Bad Science keeps things fresh by involving fun games like "Carl Say-Again" in which experts explain scenes that are filled with scientific jargon. If you love comedy, movies, or science, this show is for you.
Sign up here for our daily Thrillist email and subscribe here for our YouTube channel to get your fix of the best in food/drink/fun.
Lindsey Romain is a writer and editor living in Chicago. She covers politics for Teen Vogue and has also appeared in Vulture, Birth.Movies.Death, and more. Follow her on Twitter @lindseyromain.