Will we ever get sick of podcasts? For more than a decade now, the aural storytelling medium has evolved in ways impossible to foresee, and major platforms like Spotify and Google are putting a ton of money behind the belief that the listening public is hungry for more. The niches are virtually unlimited; no matter your obsession, there's a podcast for you. Love sports? You've got thousands of options. What about something more specific, like Britney Spears? There's a podcast for that. Cats? Take your pick.
But with all of these options, it feels almost impossible to know where to start. And with new podcasts coming out every week, there's no way in hell you'll ever listen to more than a drop in the endless ocean of content. That's where we step in. Throughout the year, we're compiling the best new podcasts of 2019. That means any show that began production with new episodes this calendar year. This way, you can catch shows before they become big hits, or discover new gems with us. We're choosing from a variety of subject matters (the list below is organized by podcast category), so that diehards and novices alike can find something to listen to and talk about.
Recommended Video
Check out the Horrifying Hotel that Inspired 'The Shining!'
Category: Comedy
Host: Chelsea Handler
Why it's great: For more than a decade, Handler has been a voice of hilarity and honesty in the pop culture sphere. From her hit E! talk show Chelsea Lately to her memoirs and beyond, she consistently displays a biting wit that cuts to the heart of even the most controversial issues. Now she's taking her trademark potty mouth to the podcast world with this limited series, launched in conjunction with her book and comedy tour of the same name. In it, she talks politics, childhood trauma, and personal friendships with guests like Connie Britton and Natasha Lyonne. If you're a fan of Handler's brand of comedy, you'll love this podcast, the perfect showcase for her evolution as a storyteller.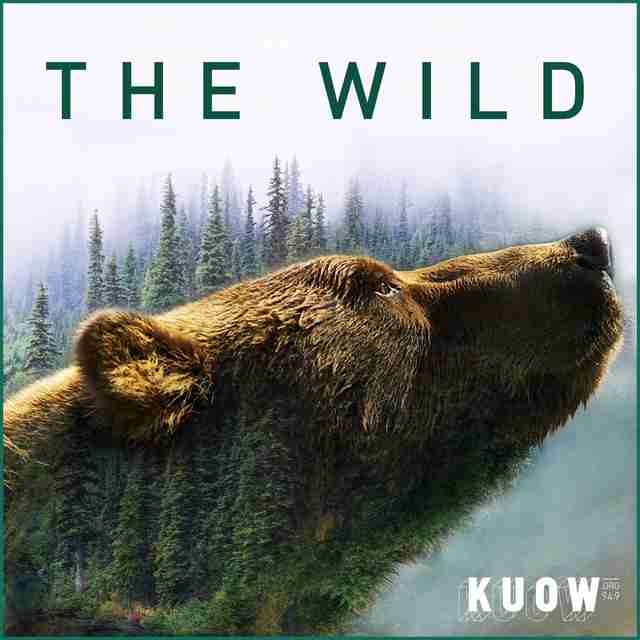 Category: Education
Host: Chris Morgan
Why it's great: If you're looking for a podcast unlike any other, you won't regret subscribing to this fascinating, short-form podcast from British ecologist and conservationist Chris Morgan. In The Wild, Morgan takes listeners on journeys across the world as he recounts stories about encounters with bears, takes nature walks with a "forest therapist," and digs into the psychology of animals. If you love the great outdoors but are trapped in an office, The Wild has a transportive effect, perfect for summer listening.
Category: Health
Host: Eleanor Kagan
Why it's great: When she was 37, Julie Yip-Williams was diagnosed with stage IV colon cancer. Her prognosis was terminal, but her hope was not lost. Knowing that death was coming for her, and quick, Yip-Williams wrote a memoir, The Unwinding of the Miracle, which explores the emotions that come when you know your time is almost up. In this new podcast from Pineapple Street Media, Yip-Williams' memoir is adapted into a multi-part podcast hosted by Eleanor Kagan, who recounts her stories of marriage, motherhood, immigration, grief, and bodily disfunction. It's a beautiful, albeit sad, story that lets listeners in on the most personal and uncomfortable experience a human could ever go through. It may be a tear-jerker, but it's well worth it for the clarity and hope each episode offers.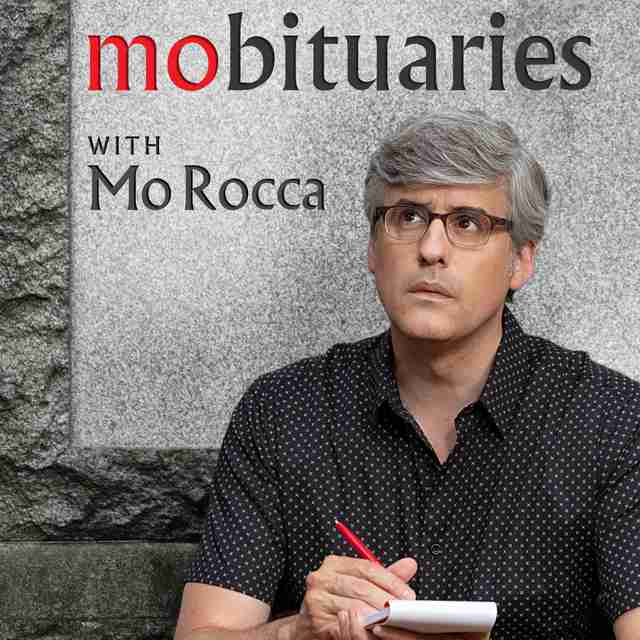 Category: History
Host: Mo Rocca
Why it's great: Comedian Mo Rocca uses a lifelong obsession with obituaries to examine the lives of some of the most fascinating people in history. From Audrey Hepburn to JFK impersonator Vaughn Meader to lesser-known American heroes like Elizabeth Jennings and Moses Fleetwood Walker, the obituaries feature famous Rocca friends and critics who dig into the fascinating life stories of some of the world's most interesting people, going beyond a typical obituary to create a more complete profile on the legacies of these individuals.
Category: Literature
Host: Jessica Harper
Why it's great: Actress Jessica Harper was  big-name actress in the '70s thanks to the horror hit Suspiria and romances like Stardust Memories and Pennies from Heaven. Like stars whose fame was confined to a single generation, she's ready to tell her story in a memoir; but instead of committing to page, she's documenting her life in podcast form. Winnetka, named after the Chicago suburb where she grew up, tells the story of the Harper family. Their all-American charm masked a darker home life dominated by an abusive father and haunted by a long-held family secret, told against the backdrop of social unrest in Eisenhower's post-WWII America. It's a nontraditional way to learn about a celebrity, and Harper makes great use of the format. She tells her own story, along with her other family members, and even composed the original music. It's a lovely tribute to her life, career, and the people who made her the woman she is today.
Category: News & Politics
Hosts: Carlo Versano and Jill Wagner
Why it's great: Do you ever feel like there's so much going on in the world that it's impossible to keep up? What if there were a podcast that could deliver you the biggest news stories in the world in under 10 minutes? Enter Cheddar's Need2Know, where every Monday through Friday, two hosts from the streaming news channel deliver a quick run-through of everything you might have missed from the day before. There's a healthy mix of highlights, from government shutdowns to Californian wildfires to pop culture, to keep you up-to-speed and in-the-know without hogging too much of your time.
Category: News & Politics
Host: Rebecca Jarvis
Why it's great: Elizabeth Holmes had everything. A Stanford student who dropped out at age 19, she was the youngest self-made female billionaire in America, the founder and CEO of the tech company Theranos, which was set to revolutionize the health industry with its single-drop blood tests. The only problem? It was all a lie. In 2018, Holmes was indicted on charges of wire fraud and accused of falsifying the blood test results delivered to consumers. The Dropout, a hit podcast from ABC News and Nightline, chronicles the rise and fall of Holmes, from the creation of Theranos to her destructive relationship with its COO, Ramesh Balwani, to her trial. The intricate detail and production quality make The Dropout an engrossing, irresistible listen about one of the most bizarre and famous stories of the dangers of pursuing wealth and glory.
Category: Performing Arts
Hosts: Connor Wright, Christina Friel
Why it's great: Imagine a future where everyone in America is gay. Children go to Gay Academy. Clay Aiken is president. Oh, and all of this is based on a YA novel Mike Pence wrote in 2002. That's the outlandish premise of this fictional pop-art podcast, a satire that imagines the world in the hilariously outlandish and stereotypical way that might sound like a gay-panic horror story to Mike Pence, but to non-bigots is the perfect laugh. Our "hero" is the lone straight boy who sets out to scare the world straight. Gay Future plays with YA tropes, features a hilarious cast, and is one of the few truly unique podcasts out there.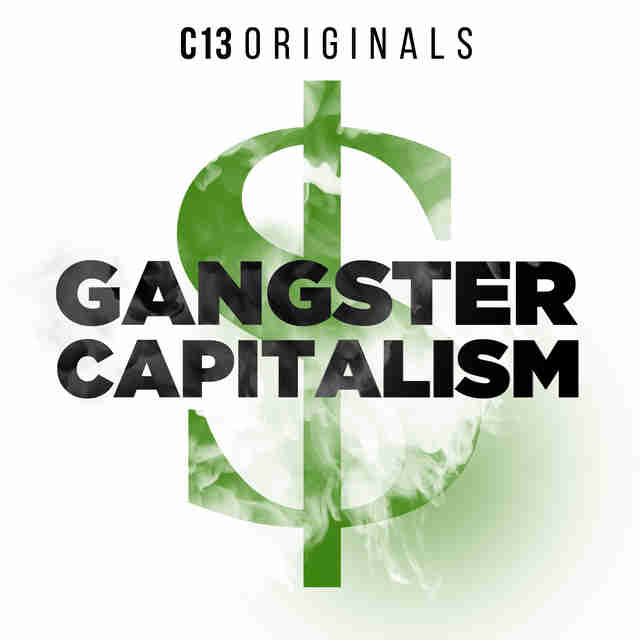 Category: Society & Culture
Host: Andrew Jenks
Why it's great: The first season of this new Cadence13 podcast focuses on a story we can't seem to get enough of: the college admissions scandal, made popular by celebrities like Lori Loughlin and Felicity Huffman. But there's way more to the story than those two names, and Gangster Capitalism gets into the nitty gritty aspects of just how far people will go to achieve the American dream. If you're like us and totally obsessed with this news story, you don't want to miss this one.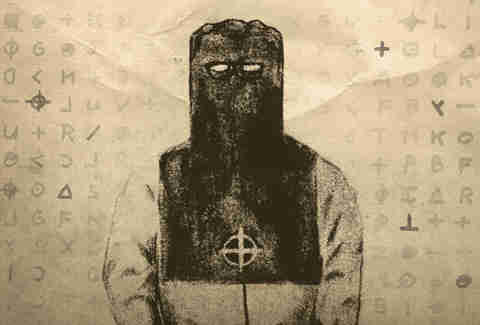 Category: Society & Culture
Host: Matt Frederick
Why it's great: This one is a bit of a cheat, since it's made by the same people who brought us one of last year's best new podcasts -- The Atlanta Monster -- and is skinned as a second season. But we're counting it anyway, since it feels of its own DNA, and tells a new story by revisiting one of the most notorious serial killers in American history: the Zodiac. You may think you gleaned all you need to know about the Zodiac from David Fincher's eponymous film or true crime osmosis, but Monster: The Zodiac Killer gets into the nooks and crannies of this bizarre unsolved crime. We all know the basics: the couple attacked on Lover's Lane, the school bus threat, the letters to the press. But the master storytellers at iHeartRadio and Tenderfoot TV make even one of the most well-known serial killer cases feel like a brand new experience. It's also a bone-chilling reminder that this grisly crime remains unsolved.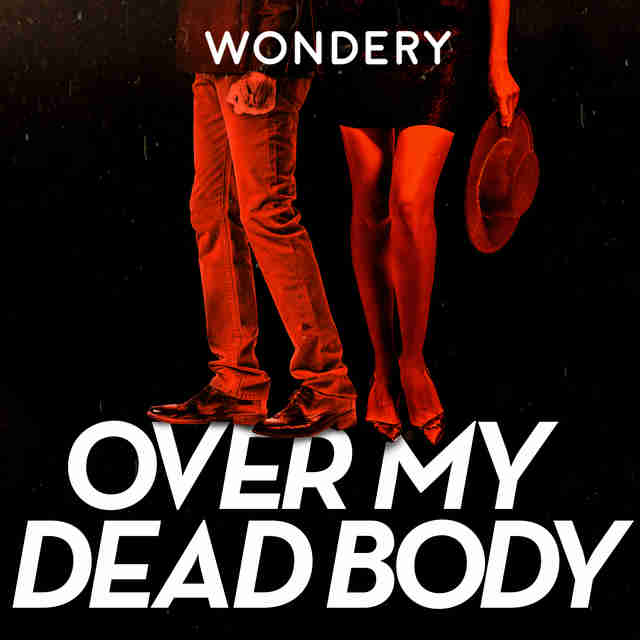 Category: Society & Culture
Host: Matthew Shaer
Why it's great: Wondery has created several big-name podcasts, like Dirty John and Dr. Death, so it's no surprise that their latest, Over My Dead Body, has already hit the top of the podcast charts. The first season is another riveting true-crime thriller, telling the story of attorneys Dan and Wendi, whose pairing was high-powered enough to earn their wedding an announcement in The New York Times. But after six years and two kids, things suddenly fell apart, they divorced, and one of them wound up dead a short time later. The case that follows is an elaborate, twisted story involving high-profile lawyers, the Latin Kings, and revenge. It's another slam-dunk for Wondery.