The 33 Best Romantic Comedies of All Time
You'll fall hard for these.
Megan Chong/Thrillist
Megan Chong/Thrillist
When we were given the delightful and serious task of ranking the top 33 romantic comedies in movie history, our two priorities were to make sure each entry on the list was (1) a genuine romance and (2) legitimately funny. That meant rewatching our favorites, catching up on blind spots, and making tough calls based on our definition of "rom-com." You won't find Pretty in Pink or Sixteen Candles (for the doubtful romance; for Long Duk Dong), no Love and Basketball or Love Jones (wonderful romances, both of them, but they're romantic dramas), and no Legally Blonde or Bring It On (hilarious comedies that we adore, but the romances aren't at the core of either).
It's possible that your favorite movie won't be on this list, but if you're a rom-com fan, we know that you already love at least half of these movies—and we promise you'll love the rest.
33. How to Marry a Millionaire (1953)
Three charming movie stars—Marilyn Monroe, Betty Grable, Lauren Bacall—lead this rom-com as three charming ladies with a very obvious goal (see the title). Even if you hate the pre-feminist politics of the situation, the trio's single-mindedness and canny conning are a ball. Luckily, in their pursuit of money, models Schatze, Pola, and Loco—those names—all end up finding and bumbling their way to love.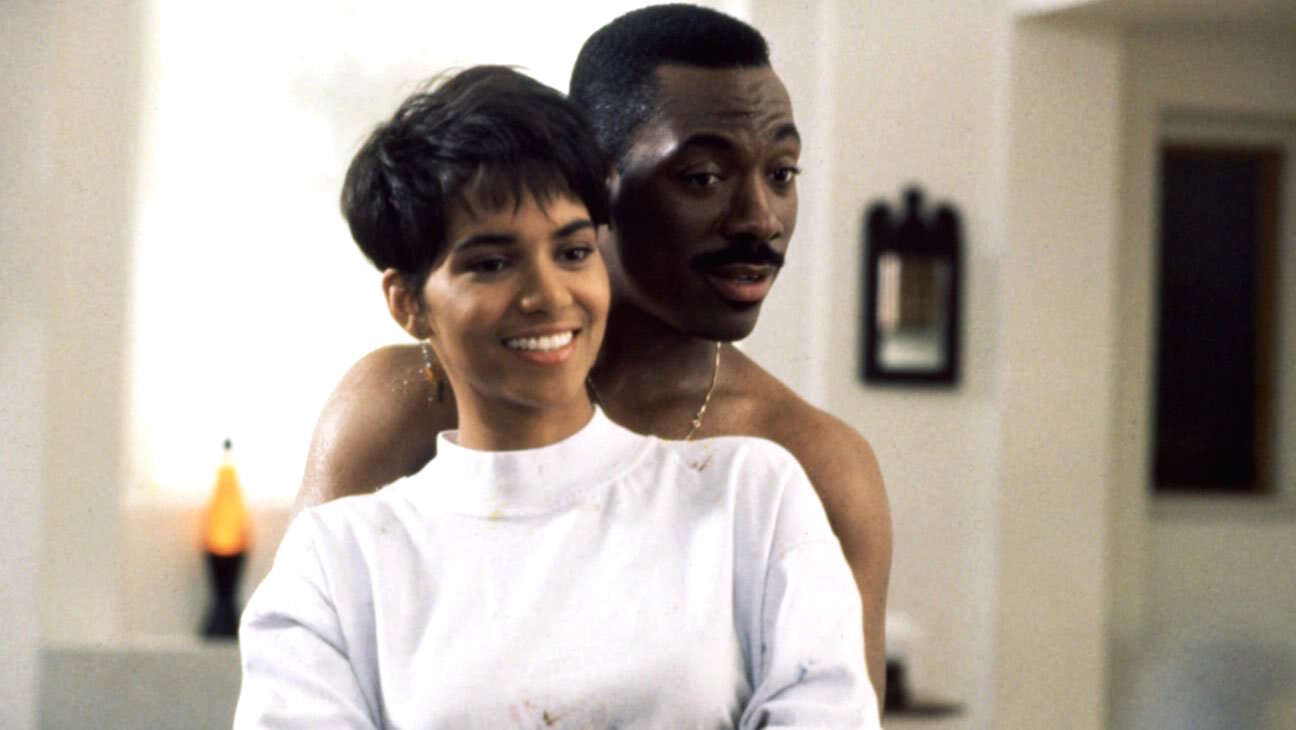 32. Boomerang (1992)
This Eddie Murphy rom-com is like a time capsule of black Hollywood in 1992: Martin Lawrence! Eartha Kitt! Chris Rock! David Alan Grier! Everyone's there. The large cast of characters gives Boomerang plenty of laugh-out-loud funny moments—in particular, every second that Grace Jones' Strangé is on screen—but the romance all falls on young Halle Berry and her longing glances. Sure, you have to buy into the idea that Halle Berry is the "plain one" (because she has short hair, and Robin Givens has long hair), but once you take the mental leap, you'll be rooting for her to forgive Murphy's reformed rake at the end.
31. Earth Girls Are Easy (1988)
Valley girl Valerie (Geena Davis) takes the appearance of three aliens landing in her pool with relative cool. It helps that they're played by Damon Wayans, Jim Carrey, and Jeff Goldblum. The romance sparks between then-dating Davis and Goldblum, two tall drinks of water that'll make you believe in intergalactic love, thanks in no short part to a euphemistic, hella trippy sex scene. Earth Girls Are Easy is the definition of daffy, silly fun.
30. My Best Friend's Wedding (1997)
In this upside-down version of a rom-com, the bitchy best friend trying to ruin the relationship of the happy couple is the star of the movie. One of the most triumphant scenes in all of film history is when Julia Roberts tries to humiliate Cameron Diaz by making her do karaoke (a moment those of us with terrible singing voices fear at our core), and instead, Diaz has the whole bar clapping and singing along. For the rest of the movie, we cheer for Diaz and the sadly boring Dermot Mulroney to live happily ever after, at first just to spite Roberts, and then because of how much their love for one another shines through.
29. Hitch (2005)
How is this movie on this list when Will Smith's Hitch is a pickup artist? Some of the scenes where Hitch describes his "rules" to Kevin James are cringeworthy, but the actual coaching—"Listen to women when they talk!" "Wait for the signal someone wants to be kissed!"—is applicable. Will Smith's character even saves Eva Mendes' character from a man hitting on her when she clearly just wants to be alone! This dating-superhero movie also has an amazing emotional core, a welcome realization that the rules and games of coaching are merely a way around the inherent vulnerability of romance.
28. 27 Dresses (2008)
The "always a bridesmaid, never a bride" story resonates with those of us with our own closets full of bridesmaids dresses, and those dresses are key to two pivotal comedic moments—when our lead, Jane, models her 27, and when the 27 previous brides are forced to do the same—in Katherine Heigl's major contribution to the genre. The female relationships in this movie are as important as the romantic ones: Judy Greer gives the often thankless bitchy best friend role humor and humanity; and we both love and hate Malin Akerman as the sister bridezilla just looking for approval, which feels true to life. The real emotional resonance of this movie comes from the almost unforgivable things that both Heigl (who betrays her sister) and James Marsden (who betrays Heigl) do to people that they love, how they forgive themselves, and how they are forgiven.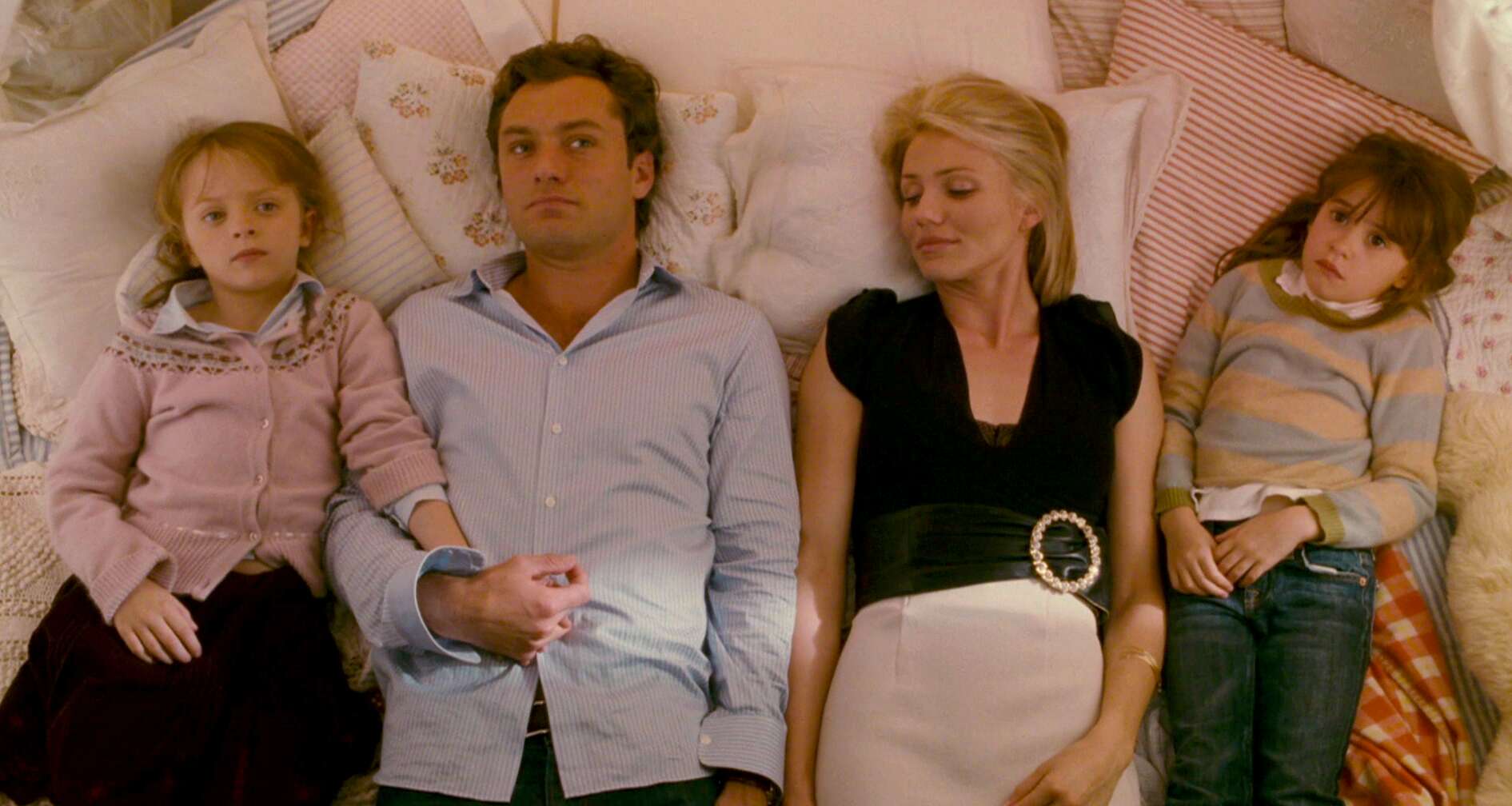 27. The Holiday (2006)
Two romances for the price of one: English Kate Winslet, trying to get over a broken heart, swaps houses at Christmastime with Californian Cameron Diaz, who's trying to figure out why she doesn't seem to have a heart. One of the best scenes in this movie is when Winslet arrives in LA, sees Diaz's home, and jumps up and down around the house—the way we'd act if life suddenly dropped us in a Nancy Meyers movie home. Winslet, as always, is great in this movie, but this is Diaz at her height: awkward, anxious, adorable, and someone with whom you want to drink a bottle of wine (ideally with both of you wearing one of the perfect-for-wine-drinking cardigans she wears in this movie). Diaz has the better of the two romances—no offense, Jack Black, but you're no Jude Law—but the subplot with Winslet and the elderly neighbor tugs at your heartstrings.
26. My Man Godfrey (1936)
This is one of those classic stories about a girl who recruits a hobo to help compete against her sister in a scavenger hunt, only to have the ruffian open her eyes to see beyond her own trivial worries. My Man Godfrey hinges on the chemistry of Carole Lombard and William Powell, which is especially surprising considering that actors divorced in real life a few years prior. But it's likely exactly that familiarity and friendship that imbues the pair with an ease that makes their characters—one punishingly practical, the other fabulously frivolous—so fun to watch together.
25. Imagine Me & You (2005)
This jewel of a movie is your classic British rom-com with a lesbian twist. Imagine Me & You hits all of the best genre tropes without allowing anyone to devolve into a two-dimensional stock character. The fickle bride who falls out of love on her wedding day, the lesbian florist, the clueless husband, and his dirtbag best friend all feel like real people, and you spend the whole movie wanting them all to be happy. The end, when Piper Perabo stands on top of a car stuck in traffic to gush over Lena Headey for the world to hear, is one of the swooniest public declarations of love we've ever seen.
24. Strictly Ballroom (1992)
There's a reason why dance movies have been popular since the dawn of motion pictures: "learning how to dance" montages are the epitome of romance. Baz Luhrmann's Australian cult classic manages to be surprisingly touching and flat-out hilarious all at once, with wild costumes, farcical situations, and deadpan use of the mockumentary format hiding laughs behind laughs that you'll only find on a rewatch. Warning: there's no way to watch this movie without wanting to dance the pasodoble with an Australian. We dare you to try.
23. Desk Set (1957)
Katharine Hepburn plays the smartest women in the room (heck, in the whole Federal Broadcasting Company) in this lighthearted romance. And it's exactly what Spencer Tracy's character loves about her. There's a whole scene where you can actually see Tracy's gruff demeanor melt when faced with Hepburn's intellect. The actors, whose chemistry lasted through nine films and a 26-year affair, are so effortlessly comfortable that they seem romantically intertwined the moment they meet; Desk Set's perks—provided by Phoebe and Henry Ephron, parents of Nora—come with waiting for the moment when they discover that themselves.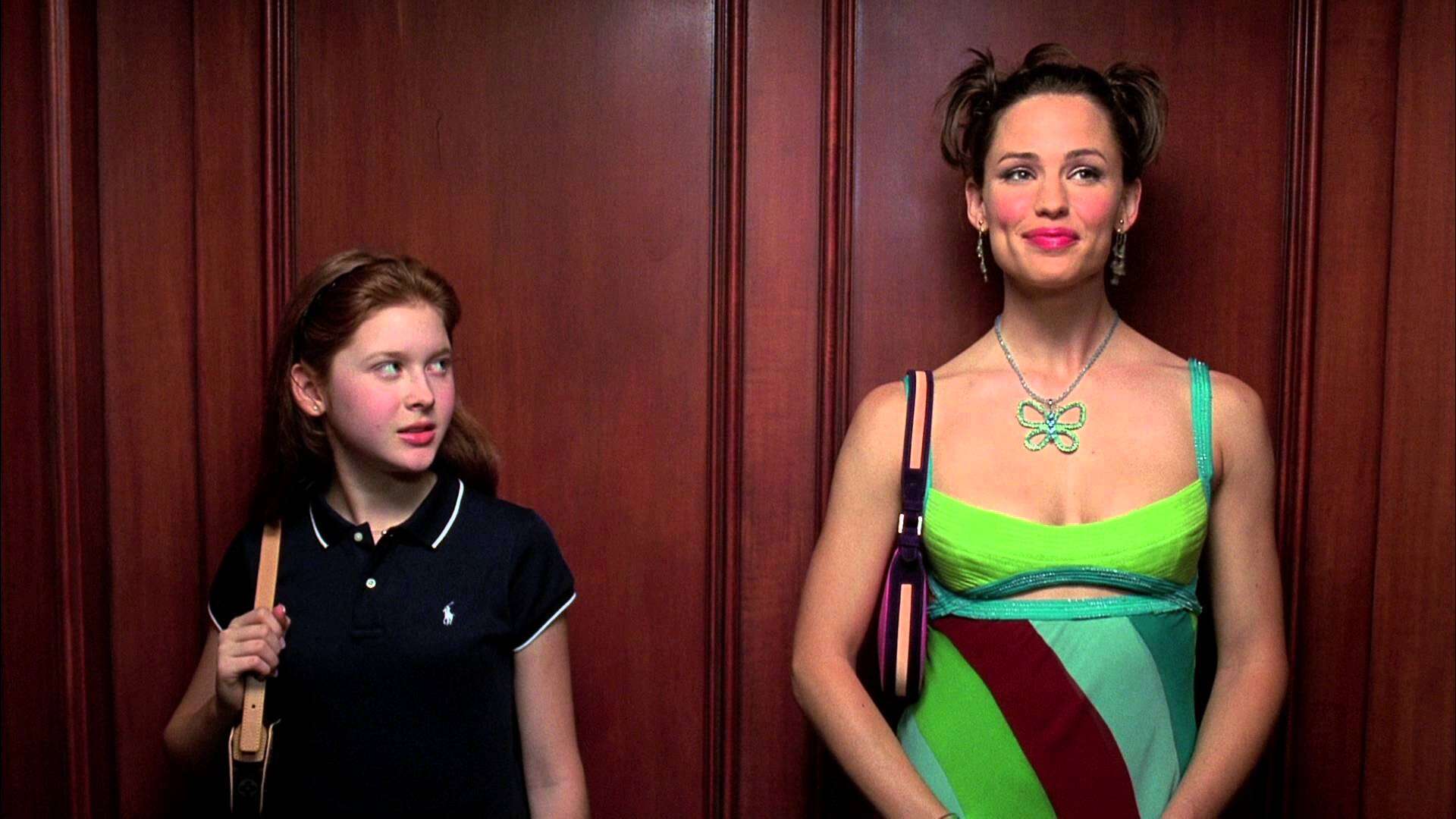 22. 13 Going on 30 (2004)
While 13 Going on 30 is typically called the "female version of Big," it has more going on thanks to tricky time travel, strange media politics, and the fact that her best friend aged up and out of her life. We're suckers for movies where people return back into the main characters' lives—Sweet Home Alabama just barely missed out on this list—and Jennifer Garner's affability and Mark Ruffalo's sad puppy eyes crush us every time. 13 Going on 30 also has a whole sequence where Garner and Ruffalo dance to Michael Jackson's "Thriller," which does not happen enough in real life.
21. Obvious Child (2014)
We fell hard for Obvious Child star Jenny Slate, who's hilarious and adorable and incredibly lovable, even if she doesn't see herself that way. By putting a potential couple through the emotional ringer of an abortion, the movie pulls off two excellent rom-com tropes: giving Jenny Slate's character Donna a means to come into her own, a personal journey that pushes her to be a better artist (she's a stand-up comedian), and giving our potential leading man (the hot-as-hell Jake Lacy) a chance to step up and show himself worthy. The movie accomplishes both with an aching sweetness.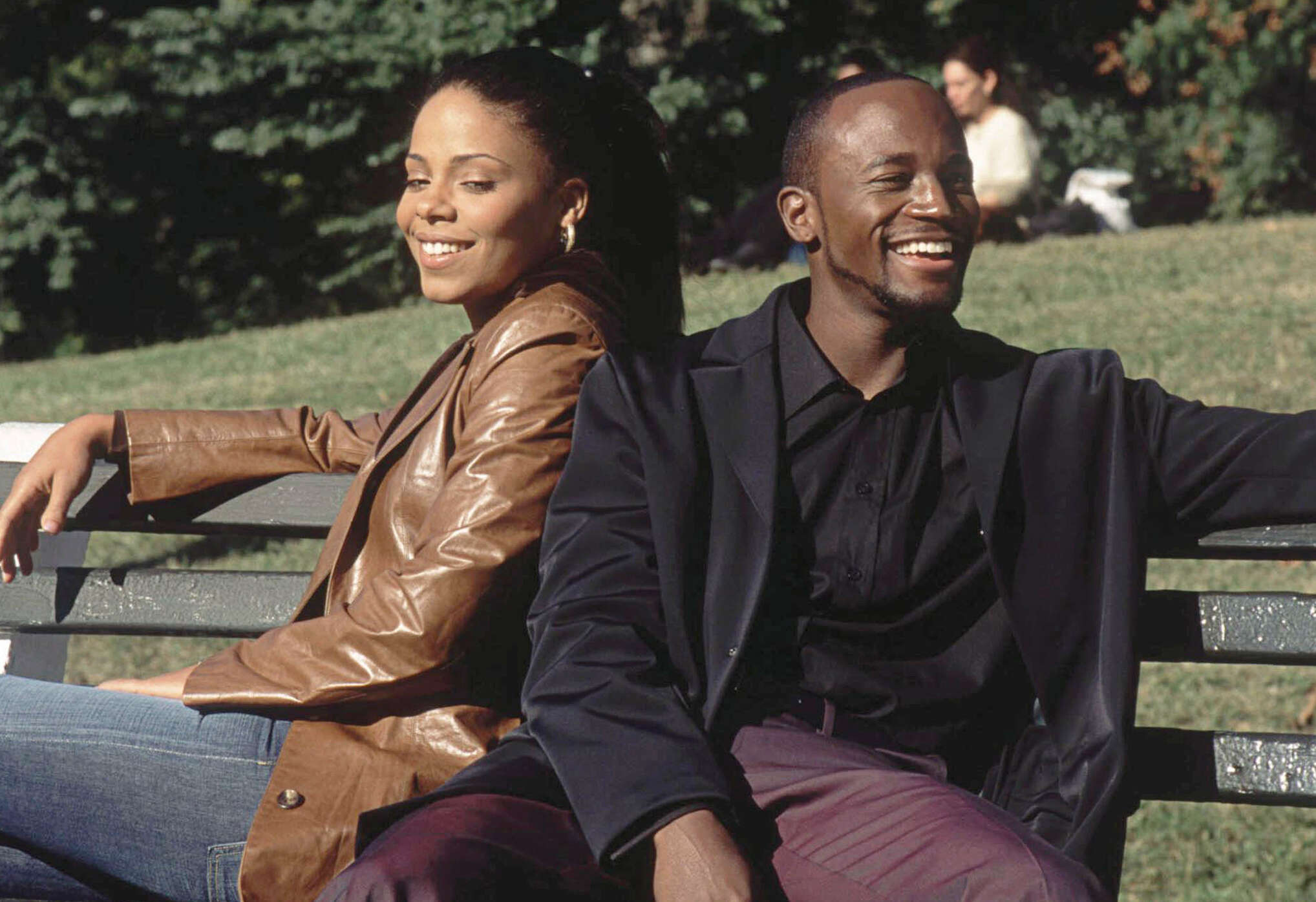 20. Brown Sugar (2002)
The romance sneaks up on you in the laugh-out-loud funny Brown Sugar. You know the movie's best friends, hip-hop journalist Sidney (Sanaa Lathan) and record exec Andre (Taye Diggs), will get together somehow, despite the marriages and unrequited longing and unfulfilling work prospects. But director Rick Famuyiwa takes his time getting there. Sometimes we have to grow to be worthy of one another. Also, Mos Def and his AMAZING cheekbones are in this. Yeah yeah yeah, Queen Latifah and Boris Kodjoe are there too, in fine form, but Mos Def. MOS DEF.
19. Love Actually (2003)
Interconnected vignettes have become a modern rom-com trope, but Love Actually was the first, and, thanks to bookend scenes set in Heathrow Airport, the interwoven movie with the most heart. The stories in Love Actually are varied enough in tone—some are hopeful (such as Hugh Grant's prime minister and adorable Natalie), some are bittersweet (ugh, Sarah and Karl), and all are centered around the weirdly connected tingly feeling we get around the holidays where the space between us seems a little smaller. The few moments that raise an eyebrow are balanced out with many more that make us go "awwww!"
18. Coming to America (1988)
Why do we love this unlikely pick? The timelessness of an "I pretended to be a peasant so she would fall in love with the man, not the prince" story; the innocence and humor Eddie Murphy brings to the role of the prince; the nosy New Yorkers watching and adding their two cents during a fight on the subway; Murphy and Arsenio Hall's array of characters, all performed with a wink to the audience; and everything about James Earl Jones as a king. But, as always with a story like this, we love that Shari Headley's Lisa falls in love with the man she thinks is a goat herder, even though she's already dating the heir to the Soul Glo fortune. And in the end, she gets both the man and the prince.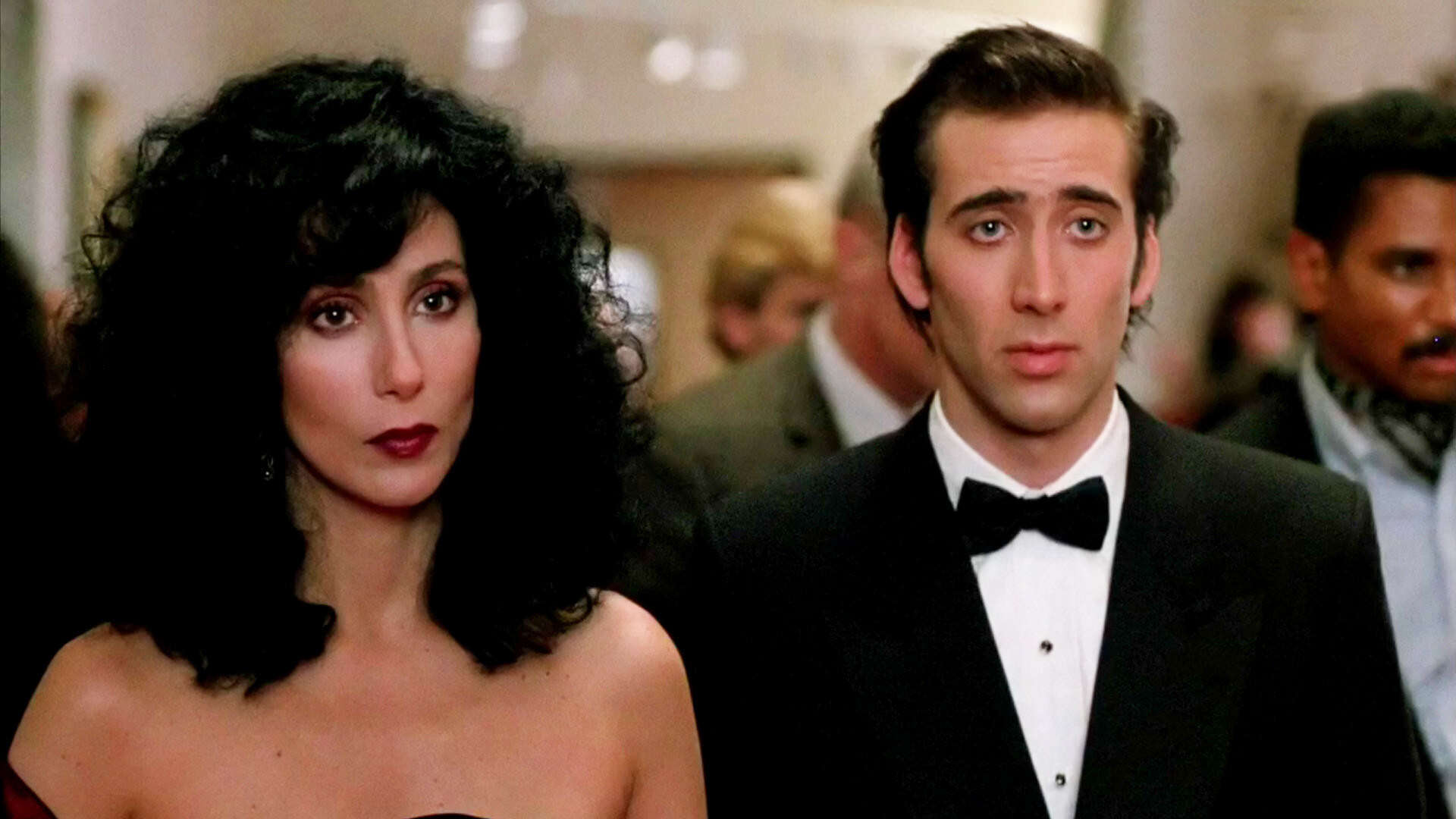 17. Moonstruck (1987)
This is not a movie to watch on an empty stomach. Between the pasta, the bakery overflowing with bread, the egg in the hole, the steak, and all the wine, Moonstruck is as much about the romance between your mouth and a nearby Italian restaurant. The star-crossed lovers aren't too bad either. Moonstruck is packed with speeches on love, including Nicolas Cage's impulsive declaration to Cher that prompts the famous "snap out of it!" series of slaps. The true romance, when our swooning cuts through the hunger, comes from the silent weeping and hand holding on their date to the opera.
16. Pretty Woman (1990)
Pretty Woman belongs on this list for the "Big mistake. HUGE." shopping scene alone. Two things we've all fantasized about in one perfect montage: revenge on someone who has wronged you, and a shopping spree. But even aside from the wish-fulfillment joys of this movie, we also get a genuine relationship between two people who fight their love for one another, a great female friendship, and a fantastic final declaration of love. Julia Roberts makes you laugh along with her, sympathize with her, and cheer for her; isn't that what we all look for in a rom-com heroine?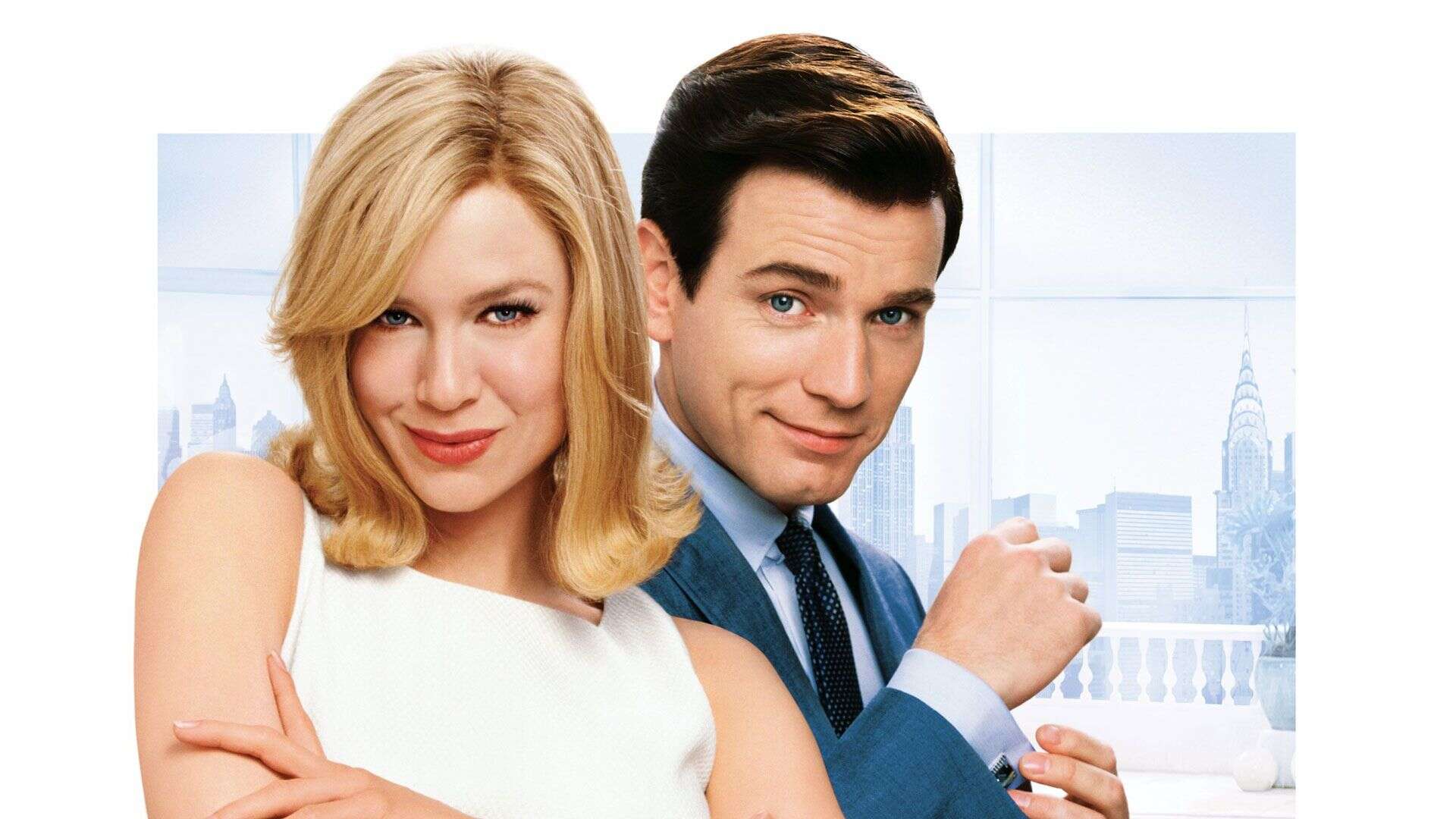 15. Down with Love (2003)
In this underappreciated rom-com, Renee Zellweger's Barbara Novak writes a book called Down with Love, about women dating and dismissing men much the same way men have done for years, and single-handedly jumpstarts the sexual revolution around the world. Ostensibly a parody of quirky sex-romp comedies from the 1960s, over-stylized production design and costuming, innuendo-filled dialogue, and a taste of modern politics make Down With Love a movie that could only be made in the present. Ewan McGregor and Renee Zellweger are evenly matched in their metaphorical battle of the sexes, but Sarah Paulson and David Hyde Pierce make for an even fizzier, funnier pair, even as the emotional stakes and ridiculous disguises become increasingly wilder.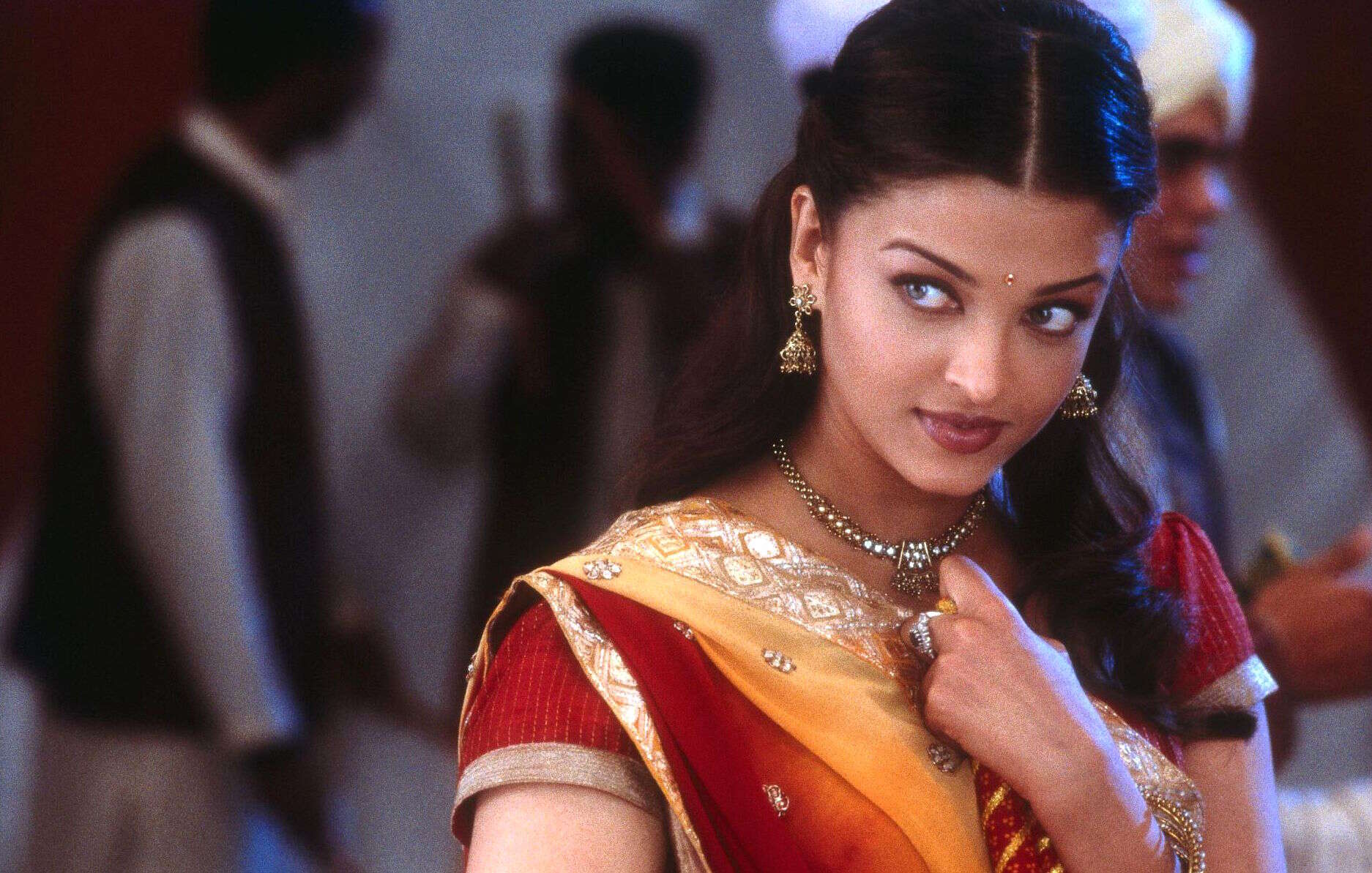 14. Bride and Prejudice (2004)
Bollywood rom-coms are robust and deserve a list of their own, so we held back here. But we had to make room for Bride and Prejudice, a rare crossover moment. Yes, it's yet another Pride and Prejudice adaptation, but this modern tale hunkers down and complicates the romance with intercultural dialogue, expectations about arranged marriages, and the typical Austenian love of humbling her characters by pointing out their, well, prejudices. The dance sequences don't hurt, either.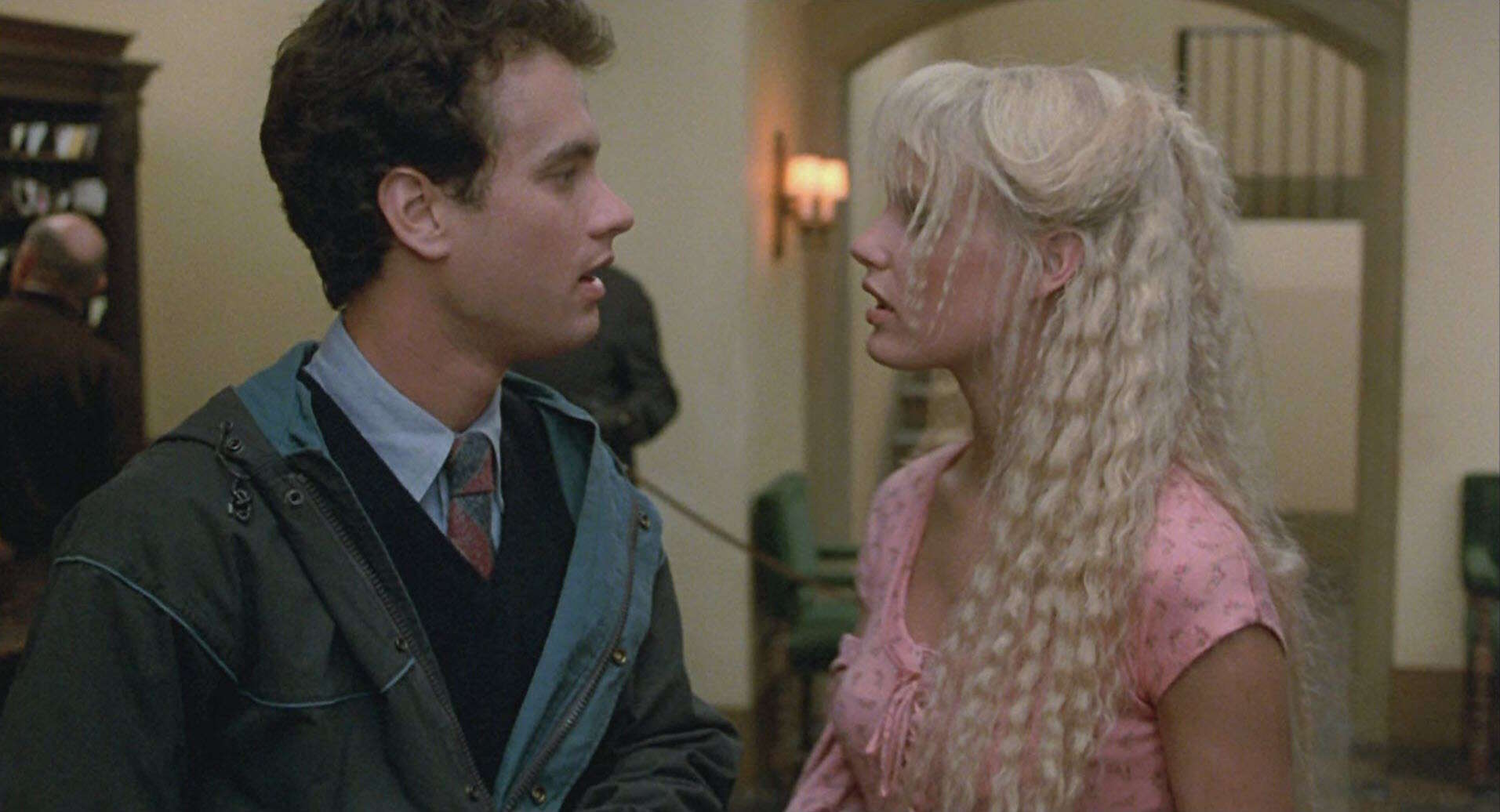 13. Splash (1984)
Are you a millennial named Madison? If so, you probably owe it to Splash. In the ultimate fish-out-of-water tale, Daryl Hannah is a mermaid who saves Tom Hanks' life, then tracks him down to New York City, where he promptly falls in love with her. There's so much to love in this movie, but the supporting cast elevates the whole thing, including John Candy as the bumbling asshole, but loyal brother, and Eugene Levy as the evil, then repentant, marine biologist.
12. 10 Things I Hate About You (1999)
Julia Stiles' Kat was a misandrist before her time. In this loose adaptation of Taming of the Shrew, you love Heath Ledger's Patrick for his charm, and even more so, how much he genuinely cares for Kat. (Here's what a hero looks like: Patrick refuses to kiss Kat because she was too drunk.) A tiny Joseph Gordon-Levitt being adorable in the secondary romance, Shakespeare-addicted sidekicks who nod to the source material, and that one scene where innocent blonde Bianca punches the bully in the face (three times!) make this a rom-com where you stand up and cheer.
11. While You Were Sleeping (1995)
While You Were Sleeping takes an incredibly convoluted situation and it imbues it with real affection and feeling. Sandra Bullock saves her crush's life by pulling him off the train tracks, then meets his family while said crush is stuck in a coma! Her longing to be part of a family is so naked and endearing, it dwarfs her wacky rom-com error of masquerading as the guy's fiancée. Worth nothing: This is also yet another movie about a woman choosing between two brothers (Sabrina being the first). Hollywood!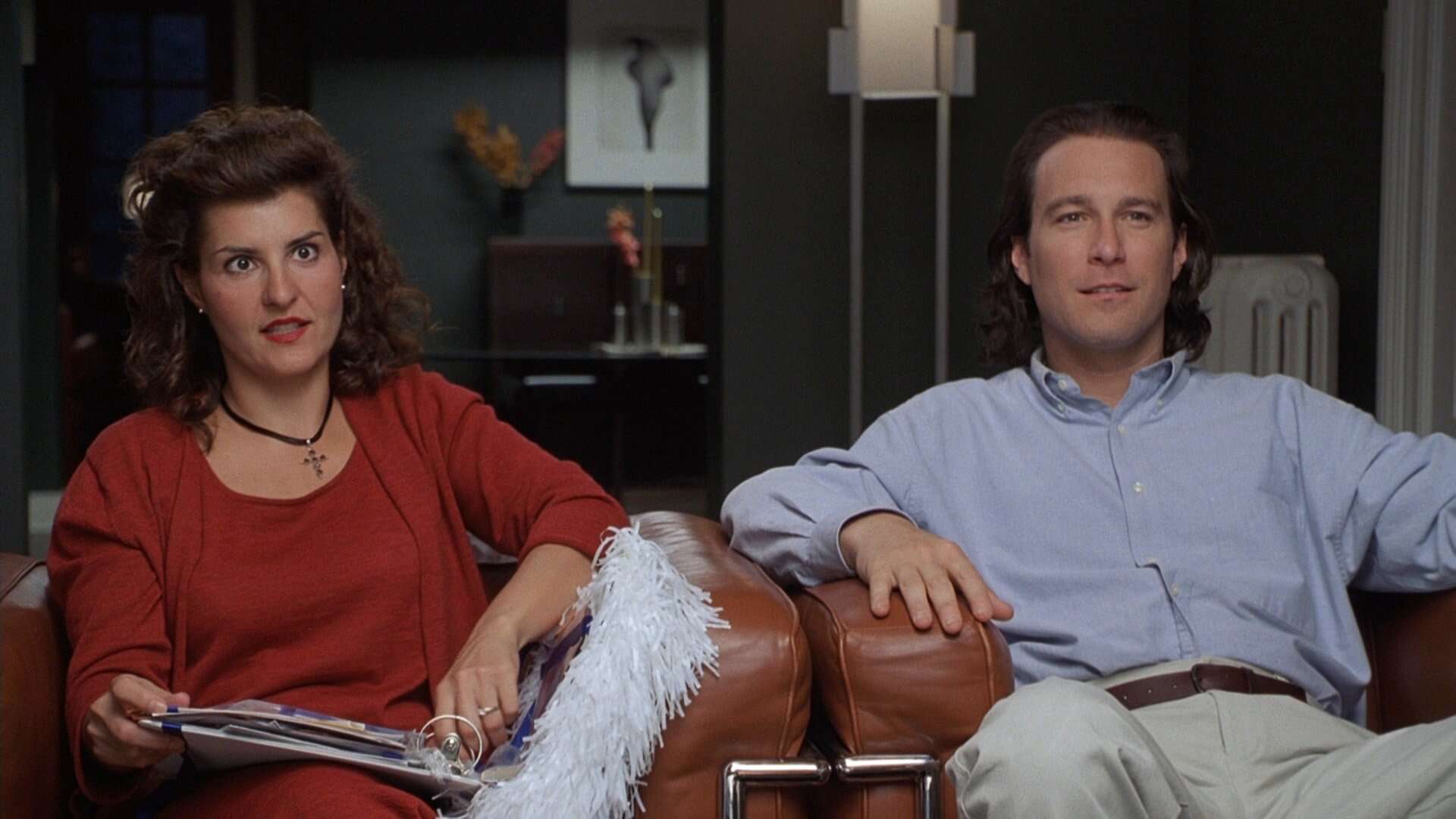 10. My Big Fat Greek Wedding (2002)
Whatever your feelings on marriage and weddings, for certain cultures they are about one thing: combining families, a value that butts heads with the very American ideal of romance. Toula (Nia Vardalos) might meet and fall in love with Ian (John Corbett) on her own, but her marriage is something her whole family is a part of. Which makes the most romantic moment of My Big Fat Greek Wedding not the wedding or even the courtship, but when Ian gets baptized in a kiddie pool at Toula's church. Watching her future husband humiliate himself, Toula mumbles to herself, "I'm not worth this." Her brother turns to her and says, "Yes, you are." No surprise, this remains the highest-grossing rom-com of all time.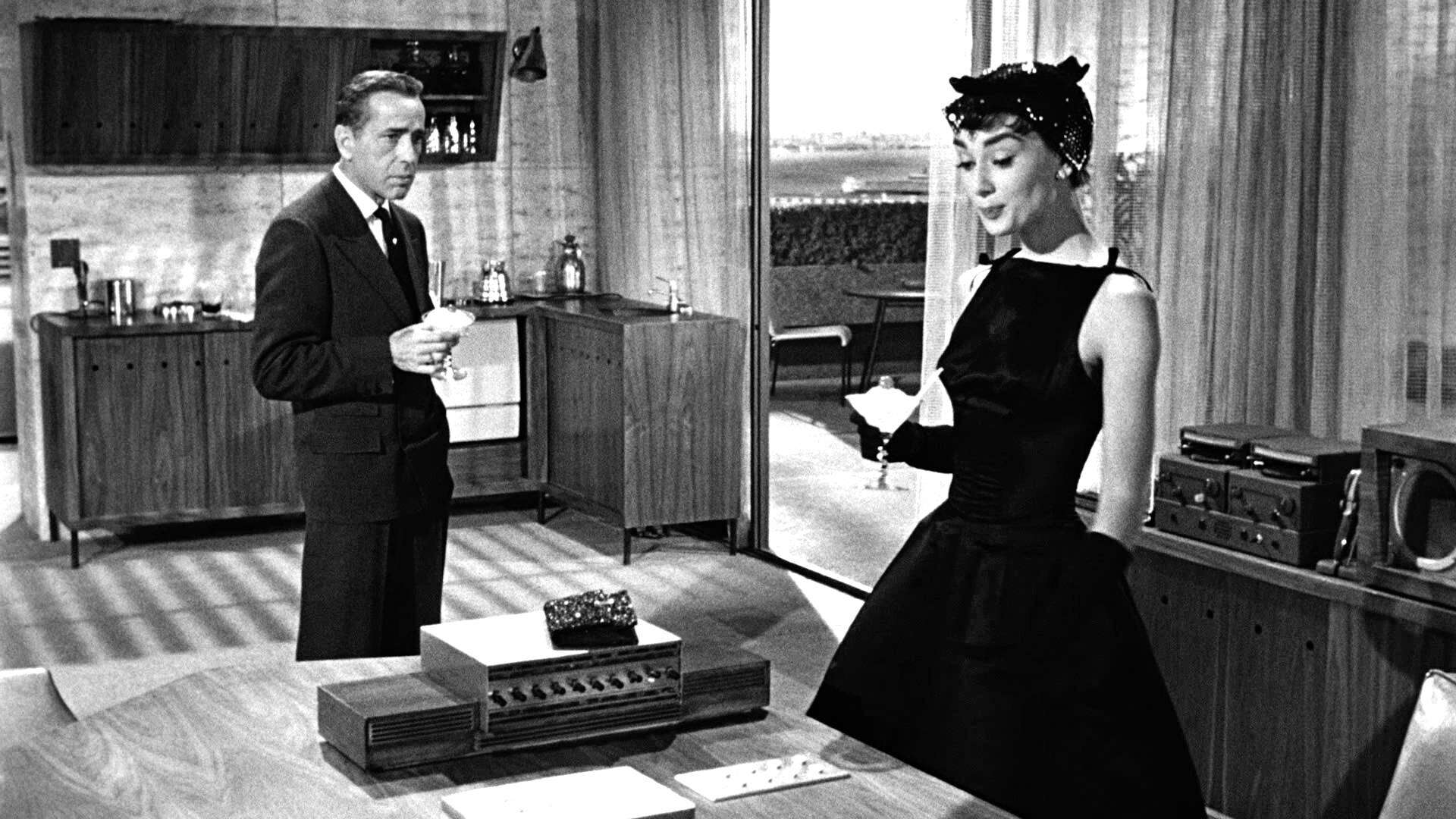 9. Sabrina (1954)
While the 1995 remake has Julia Ormond and Harrison Ford, the original Audrey Hepburn version pops with the smallest, most hilarious moments (the woman could crack an egg). Hepburn plays the daughter of a wealthy man's chauffeur who's in love with one of his sons, a serial playboy. Unable to catch his attention, she decides to end it all, until the other brother (played by Humphrey Bogart) stops her. Flash-forward a few years, when Hepburn returns from culinary school in France as a beautiful, charming sophisticate. Everyone notices. A love triangle emerges, complicated by the the playboy brother's upcoming nuptials and Bogart's moody, broody, afraid-of-his-own-feelings hang-ups. The pining in Sabrina is compellingly painful.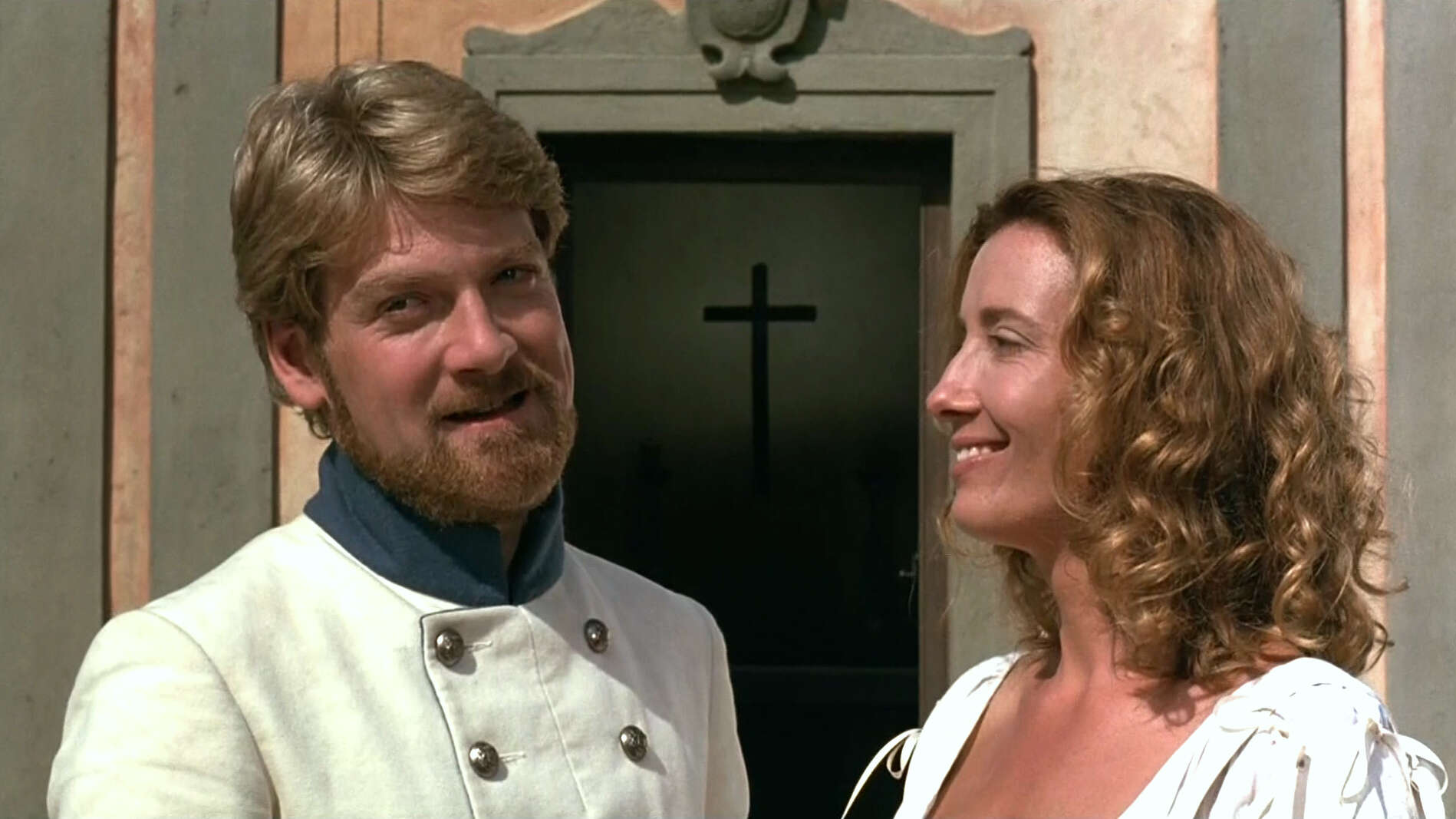 8. Much Ado About Nothing (1993)
Kenneth Branagh and Emma Thompson were the Brangelina of the '90s (Emmeth? Kenma?). The story of their real-life split will crush you even more after you watch them play the ideal versions of Beatrice and Benedick in Branagh's adaptation of one of Shakespeare's best romantic comedies. Their banter is always right on the border between love and hate, and when they finally admit their love for one another, we smile and sigh, just like the Bard would want us to do.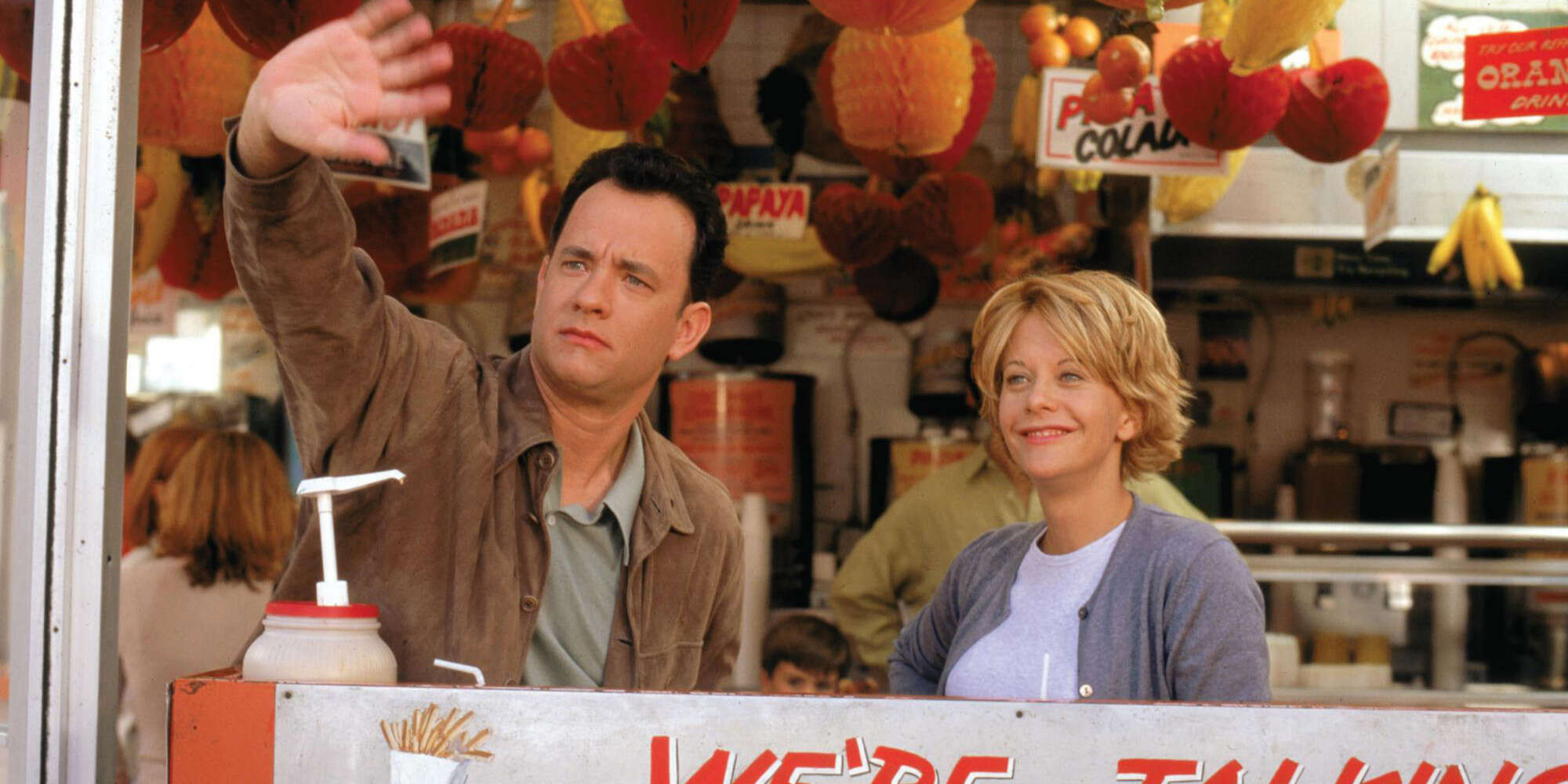 7. You've Got Mail (1998)
Of course Nora Ephron shows up twice on this list—though we admit to having a near-impossible time choosing between this and Sleepless in Seattle. We settled on You've Got Mail because not only does it give us that trademark bittersweet ache of "but will they work out?!" that only a really great rom-com can deliver, but the film is also much funnier. Remade from Ernst Lubitsch's zippy 1940 rom-com The Shop Around the Corner, itself based on a 1937 Hungarian play, Ephron's script gives Tom Hanks and Meg Ryan a chance to banter like they're clicking out their words on a keyboard, their charm at full force. While the internet chatroom jokes have become outdated, Hanks' joke about Starbucks orders providing people with an identity prevails today.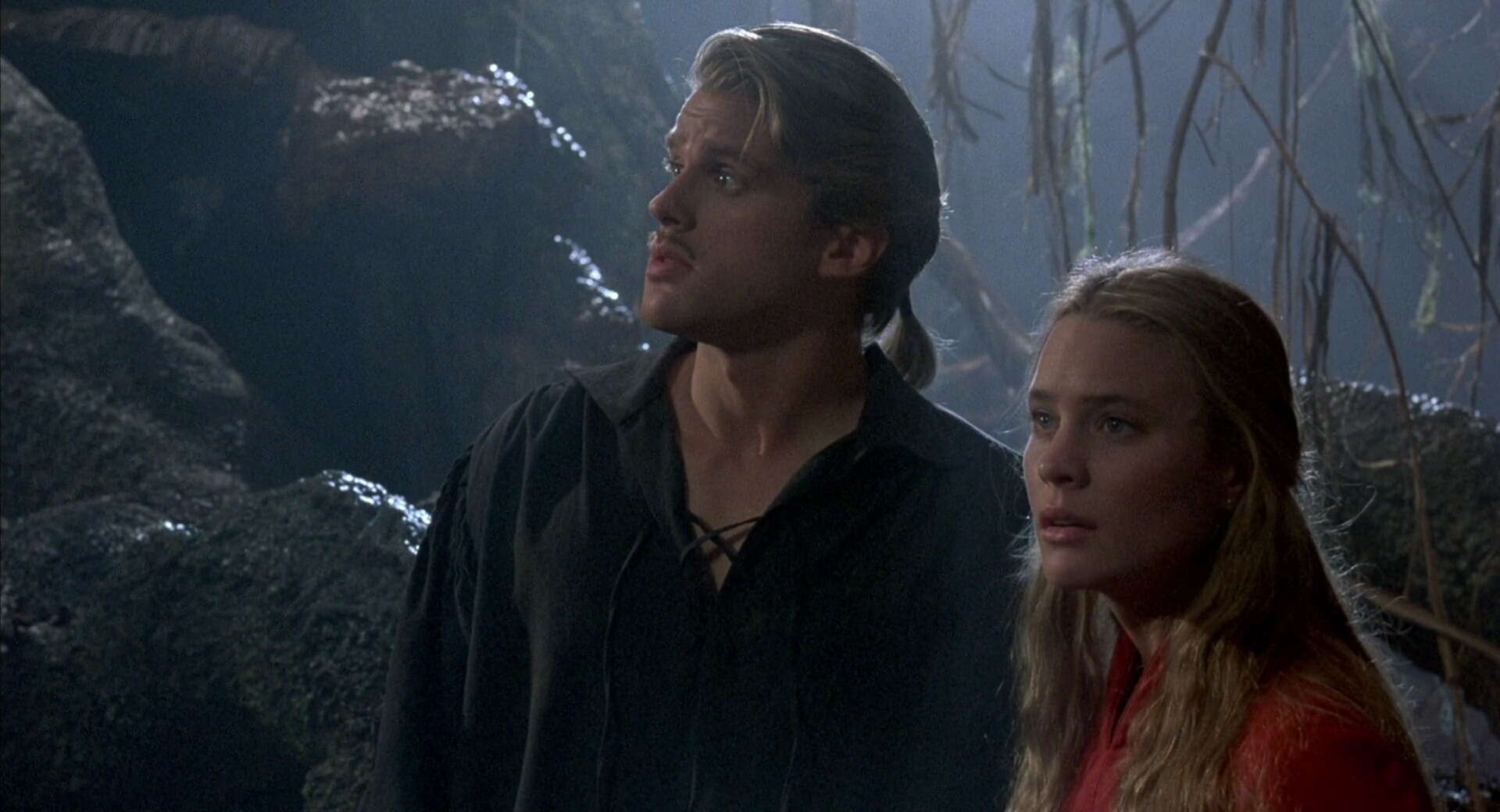 6. The Princess Bride (1987)
We bet that most of the people reading this can recite the bulk of this movie by heart, but still don't think of it as a rom-com. The supporting cast of The Princess Bride—Andre the Giant, Billy Crystal, Mandy Patinkin—have the most memorable lines, and some of the most comedic moments are physical slapstick. But the love between Cary Elwes' Westley and Robin Wright's Buttercup is what ties this whole adventure/fantasy/comedy/romance together.
5. Notting Hill (1999)
In an appeal to nerdy women everywhere, Hugh Grant plays a London bookshop owner who falls in love with famous American actress Julia Roberts (who more or less plays herself). Let's be honest: we all wanted to move to London and haunt bookstores for our own Hugh Grant after seeing this movie. There are many hilarious moments throughout Notting Hill, all made funnier by Grant's straight face, but the wacky Welsh roommate posing in his underwear for the paparazzi slays. Grant and Roberts have the predictable struggles of a commoner dating an A-lister, but their at-first tentative, then enduring love for one another makes us root for them to live happily ever after.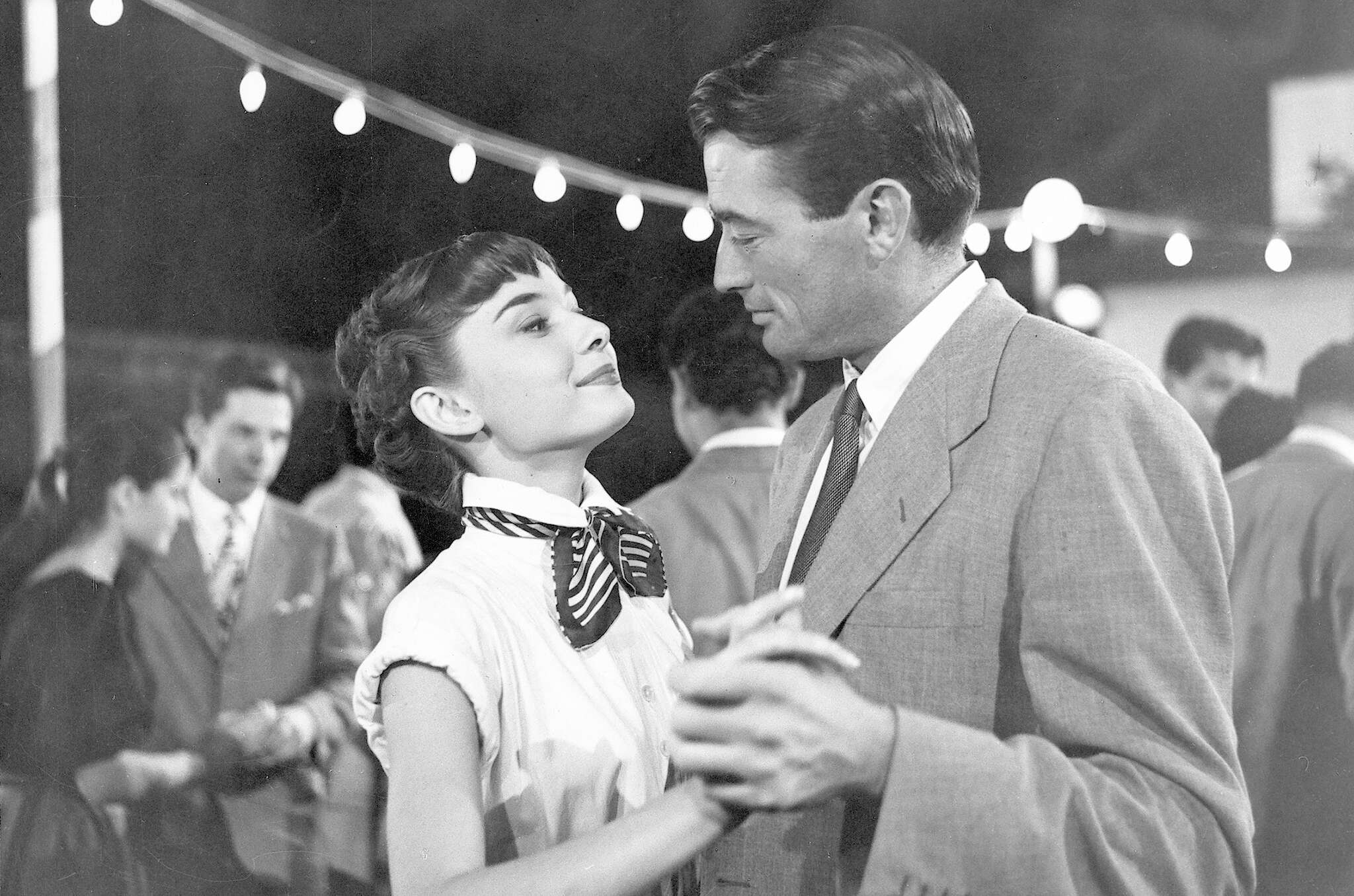 4. Roman Holiday (1953)
A rom-com trope that we see over and over again is the "escape from your life and accidentally fall in love" story. Roman Holiday does the story best. Audrey Hepburn is the princess of an unnamed country on a European tour. In Rome, overwhelmed, overscheduled, and feeling boxed in, she escapes her royal quarters and meets Gregory Peck, a reporter scheduled to interview her the next day. They proceed to have a perfect movie day for falling in love: they ride a scooter through the city; she impulsively cuts her hair; they go dancing; she starts a brawl. The first and last few scenes of the movie are almost empty of dialogue. Hepburn and Peck's facial expressions make us laugh and fill us with longing for what could be.
3. Bridget Jones's Diary (2001)
There's a lot you can say about Bridget Jones's Diary to legitimize its rom-com canonization: it's an adaptation of Pride and Prejudice (perhaps one of the best ones), it gives us Colin Firth's sideburns, and it's relentlessly funny. A subtle celebration of vulnerability is the movie's real charm. Renee Zellweger's Bridget is flawed in a sweet, familiar, authentic way—awkward at public speaking, nervous in social situations. Her pain often comes from her undervaluing herself or her disinterest in playing romantic games, such as when she straight-up asks Hugh Grant's character Daniel Cleaver if he loves her. (GIRL.) Through Bridget's diary voiceovers, we know her greatest struggle is the awareness of her own narrative arc. Everything is going to shit, nothing will ever change, and things can only get worse -- at least in her mind. The humor and romance of the movie come when she's proven—to her utter surprise—wrong.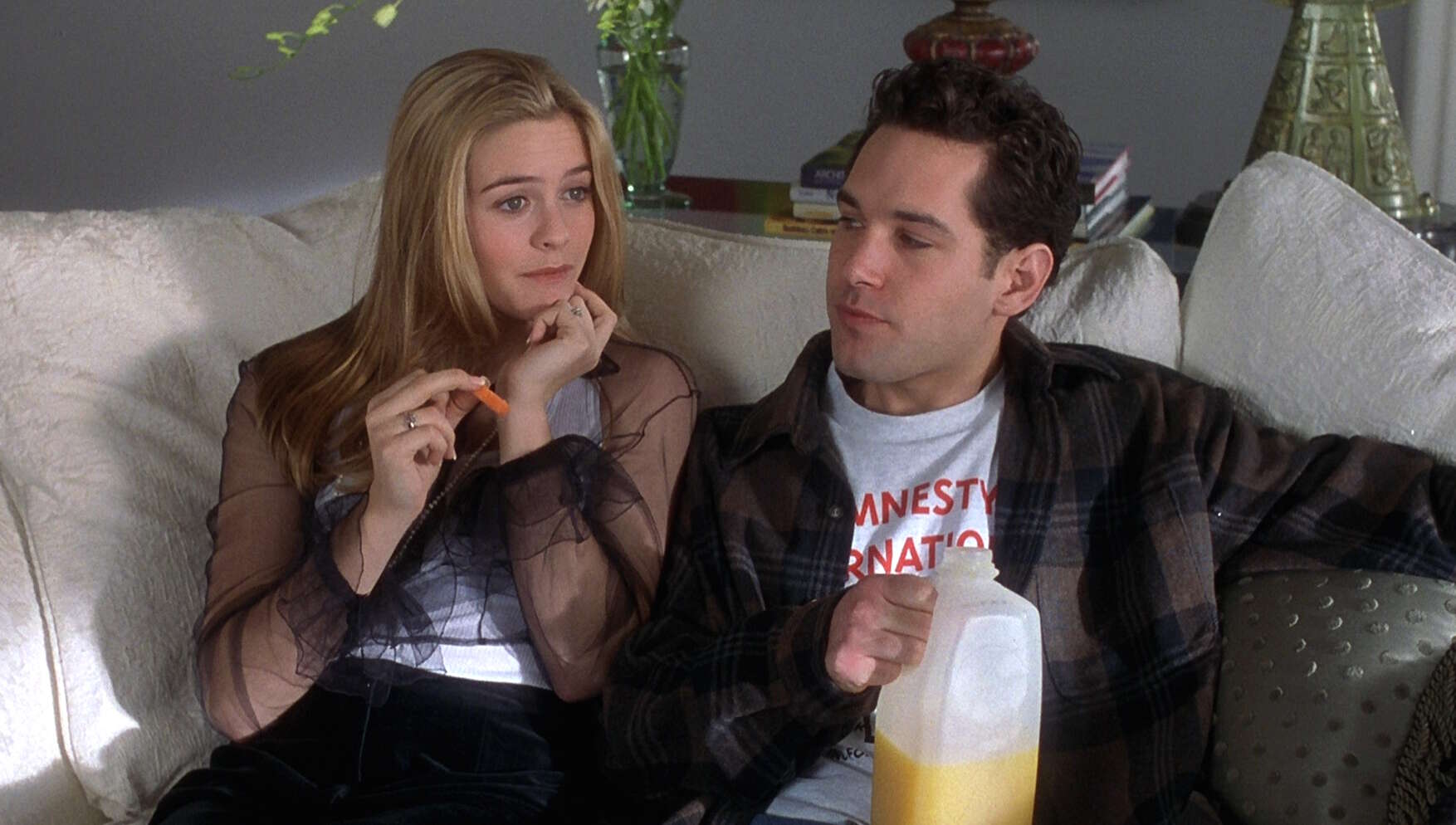 2. Clueless (1995)
We've rewritten our case for Clueless three times, and it still does not feel like a good enough tribute to the glory that is Amy Heckerling's perfect retelling of Jane Austen's Emma. How can we pay tribute to a movie that entangled Alicia Silverstone and Paul Rudd in 100 paltry words? More than 20 years after its debut, we still freak out when Dionne accidentally gets on the freeway. We're still rolling with the homies. We still covet Cher's wardrobe. But more than anything else, we still smile when Cher realizes that she loves Josh, and we treasure what Clueless has to say about love and friendship.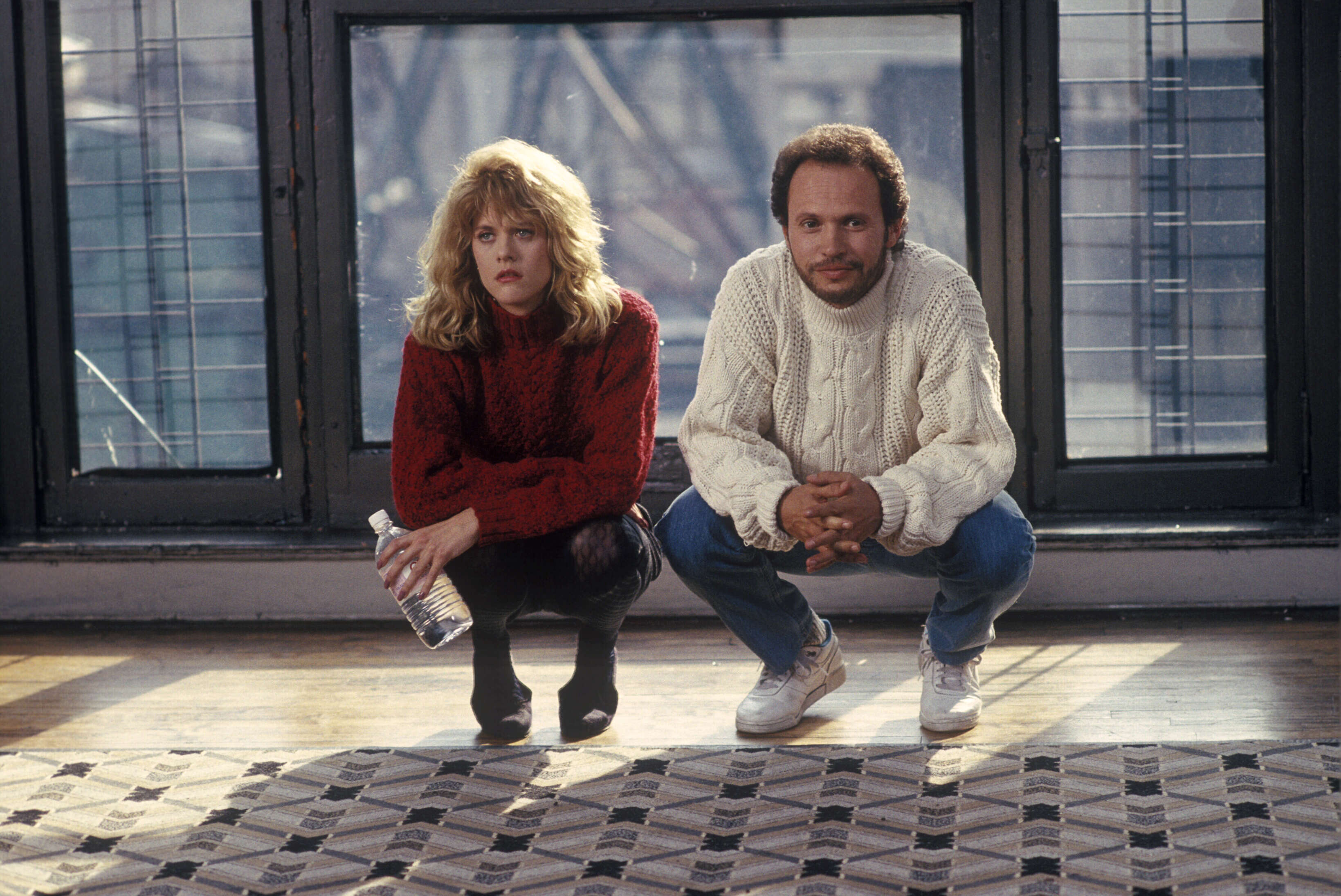 1. When Harry Met Sally... (1989)
We all know the big scenes in this movie: the "Can men and women be friends?" conversation in the car, the fake orgasm, the run through the streets of New York on New Year's Eve. But our favorite scene of this Nora Ephron-penned movie, just ahead of all the adorable old couples who tie for second, is a small one: Harry, upset because he saw his ex, picks a fight with Sally in their friends' apartment. Sally calls him on it, and midway through her recitation of how he's an asshole, you see his face change. He waits for her to finish, then says, "I'm sorry." A little scene that makes you care about and believe in these two people, and makes the final payoff, which When Harry Met Sally... nurtures from beginning to end, all the more rewarding.
Sulagna Misra is a freelance writer who's written for
Vanity Fair
,
Elle
, The Toast, and others. She's on Twitter as @sulagnamisra.