San Diego Comic-Con 2019 is right around the corner, and, much like previous years, the party slate is packed. This year marks the 50th anniversary for the world's biggest pop culture event, so you best believe it's going to be pretty dang special.
While Warner Bros. will have a big presence at the convention this year, the stand-out news is easily the return of Marvel Studios. Marvel's disappearance from the con in 2018 was a huge letdown for fans, but they're officially back and will be posting up in Hall H on Saturday, replacing Warner's usual two-hour film panel timeslot, to lay out their future plans for the MCU. 
Game of Thrones may be over, but that hasn't deterred HBO from delivering their own high-level tidbits to the fans. They also went dark last year. Since GoT and Westworld both had their own extended hiatuses, the network really had nothing new to promote. That all changes this year as the TV juggernaut will be bringing big panels to Hall H to promote the new season of Westworld, the new series His Dark Materials, and they'll even give Game of Thrones one last goodbye.
San Diego Comic-Con is a gargantuan event, to be sure. After that packed day of walking the convention floor, hitting up panels, and hunting down those rare exclusives, those in the party mood will hit the streets of the Gaslamp District to dance and drink the night away. From a Cirque de Soleil-themed extravaganza to DJ Hodor hitting the ones and twos, we've got you covered on the best of them.
Below, check out Thrillist's curated list of the most anticipated panels and parties that will be happening throughout San Diego Comic-Con 2019.
Recommended Video
Acquired Taste: Blood Rice Cakes With Timothy DeLaGhetto and Justina Valentine
Thursday, July 18: The Panels
Terminator: Dark Fate
Paramount Pictures brings a Terminator: Dark Fate panel discussion and footage presentation with talent and filmmakers.
When: 11am-noon in Hall H
Batman Beyond 20th Anniversary
Produced by Warner Bros. Animation, Batman Beyond won two Emmy Awards and three Annie Awards as it captured the imaginations of a new generation of Batman fans, setting new standards for superhero storytelling. At this anniversary event will be many members of the creative team behind the production, including producers Bruce Timm (Batman: The Animated Series) and Glen Murakami (Teen Titans), director James Tucker (Batman: Hush), writers Bob Goodman (Elementary, Warehouse 13) and Stan Berkowitz (Justice League: The New Frontier), and others.
When: 12:15-1:15pm in Hall H
The Order
The cast of Netflix's The Order, off a Season 2 renewal announcement, will have their first San Diego Comic-Con appearance, along with series creator/showrunner Dennis Heaton, writer/EP Shelley Eriksen, and executive producers Mike Frislev and Chad Oakes in a Q&A moderated by Bevin from Den of Geek.
When: 12:30-1:30pm in Indigo Ballroom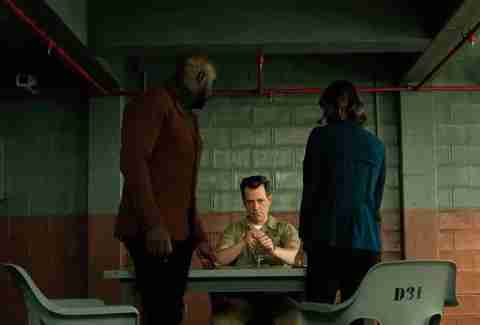 Evil
Evil is a psychological mystery coming to CBS this fall focusing on a skeptical female psychologist who joins a priest-in-training and a carpenter as they investigate the Church's backlog of unexplained mysteries, including miracles, demonic possessions, and hauntings. Their job is to assess if there's a logical explanation or if something truly supernatural is at work. Here, stars Katja Herbers, Mike Colter, Aasif Mandvi, and Michael Emerson, along with co-creators and executive producers Robert King and Michelle King will take the stage for an exclusive sneak peek of the first episode followed by a panel discussion moderated by Lynette Rice from Entertainment Weekly.
When: 12:45-2pm in Ballroom 20
Undone
From Raphael Bob-Waksberg and Kate Purdy -- the creators of BoJack Horseman -- comes Undone, a genre-bending animated series about a young woman's journey to unlock her past and solve the mystery of her father's death.
When: 1:45-2:45pm in Indigo Ballroom
SpongeBob's Big Birthday Blowout!
Nickelodeon is celebrating 20 years of SpongeBob SquarePants. Dive deep down into the making of the new special, SpongeBob's Big Birthday Blowout! with co-executive producers Vincent Waller and Marc Ceccarelli. Voice actors Tom Kenny (SpongeBob), Bill Fagerbakke (Patrick), Rodger Bumpass (Squidward), Carolyn Lawrence (Sandy), Mr. Lawrence (Plankton) and Clancy Brown (Mr. Krabs) will discuss what it was like to portray their characters in front of the camera for the first time in this live action-animation hybrid special. Moderated by David Canfield from Entertainment Weekly.
When: 1:45-2:45pm in Room 6A
Nancy Drew
Literature's favorite teen detective Nancy Drew is getting a TV series this fall on The CW. In her hometown of Horseshoe Bay, Maine, her mother's untimely death derails Nancy's college plans. Nancy swears off crime-solving until a socialite is murdered, and Nancy finds herself in the middle of a haunted investigation. Join series stars Kennedy McMann, Leah Lewis, Maddison Jaizani, Alex Saxon, and Tunji Kasim, along with executive producers Noga Landau, Melinda Hsu-Taylor, and Stephanie Savage for an exclusive sneak peek of the first episode followed by a panel discussion. Moderated by Damian Holbrook of TV Guide Magazine.
When: 2-3:15pm in Ballroom 20
Emergence
Join the cast and executive producers for a first look at the pilot episode of ABC's new drama series Emergence followed by a panel discussion. This thriller follows a police chief who takes in a young child she finds near the site of a mysterious accident who has no memory of what has happened. The investigation draws her into a massive conspiracy, and the child's identity is at the center of it all. Executive producers Michele Fazekas and Tara Butters with cast members Allison Tolman, Donald Faison, Clancy Brown, Alexa Swinton, Owain Yeoman, Ashley Aufderheide, Robert Bailey Jr., and Zabryna Guevara will all be in attendance.
When: 3-4pm in Indigo Ballroom
Teen Titans GO!
The Titans return to San Diego to kick off your Comic-Con weekend with waffle fights and meatball parties, and if you're good, there might be a screening of a brand-new episode too. Producers and members of the voice cast will show attendees an awesome time covering this Cartoon Network series. 
When: 3:15-4:15pm in Room 6DE
His Dark Materials
Adapting Philip Pullman's award-winning trilogy, considered a modern masterpiece of imaginative fiction, His Dark Materials follows Lyra, a seemingly ordinary but brave young woman from another world. Her search for a kidnapped friend uncovers a sinister plot involving stolen children that becomes a quest to understand a mysterious phenomenon called Dust. The series is executive produced by Jane Tranter, Jack Thorne, Julie Gardner, Tom Hooper, Toby Emmerich, Deborah Forte, and Dan McCulloch. Cast panelists include Dafne Keen as Lyra, James McAvoy as Lord Asriel, Lin-Manuel Miranda as Lee Scoresby, and Ruth Wilson as Mrs. Coulter. The panel will be moderated by Entertainment Weekly editor-in-chief JD Heyman.
When: 4:45-5:45pm in Hall H
Superstore
Join the Cloud 9 employees for a Q&A session with the cast and producers: America Ferrera, Ben Feldman, Mark McKinney, Lauren Ash, Colton Dunn, Nico Santos, Nichole Bloom, Kaliko Kauahi, and executive producers Justin Spitzer, Gabe Miller and Jonathan Green.
When: 5:30-6:30pm in Indigo Ballroom
Crank Yankers
The Crank Yankers cast and producers dial in on the upcoming revival, sharing how they updated it for a digital-driven audience, their favorite past moments and behind-the-scenes anecdotes, and special sneak peeks of the rebooted and beloved series.
When: 6:45-7:45pm in Indigo Ballroom
Marvel's Agents of S.H.I.E.L.D.
The cast and producers of Marvel's Agents of S.H.I.E.L.D. on ABC will return to San Diego Comic-Con, taking over Hall H for the first time ever. Be the first to hear about the show's Season 6 conclusion and what's to come in Season 7. The show's stars will be there, including Clark Gregg, Ming-Na Wen, Chloe Bennet, Elizabeth Henstridge, Iain De Caestecker, Henry Simmons, Natalia Cordova-Buckley, and Jeff Ward, along with executive producers Maurissa Tancharoen, Jed Whedon, Jeff Bell, and Jeph Loeb.
When: 3:30-4:30pm in Hall H
Stumptown
Based on the Stumptown graphic novel, ABC's new drama series Stumptown follows Dex Parios (Cobie Smulders), an army veteran with a complicated love life, gambling debt, and a brother to take care of in Portland, Oregon. Her military intelligence skills make her a great PI, but her unapologetic style puts her in the firing line of hardcore criminals. Panelists include cast members Cobie Smulders, Jake Johnson, Michael Ealy, Camryn Manheim, Tantoo Cardinal, Cole Sibus, and Adrian Martinez, with executive producer Jason Richman and Stumptown graphic novel author Greg Rucka to be moderating.
When: 4:15-5:15pm in Indigo Ballroom
Cobra Kai Past, Present and Future
Hear from the cast and creators of the YouTube Original Series Cobra Kai, which launched its second season last spring. From its iconic roots in The Karate Kid film franchise to the current YouTube series, learn the moves it took to bring these popular characters back for a new generation -- and try to wrestle free what's in store for its upcoming third season.
When: 4:45-5:45pm in Ballroom 20
Thursday, July 18: The Parties
Fandom Party Featuring R.U.N., the First Live-Action Thriller by Cirque du Soleil
The annual rooftop bash will take place on Thursday, July 18 at Float at the Hard Rock Hotel, where guests will get an exclusive sneak peek of R.U.N -- the first live-action thriller by Cirque du Soleil premiering at Luxor in Las Vegas this October, followed by a special performance by Girl Talk. The Fandom Party will feature a specially created act inspired by R.U.N conceived by Show Director Michael Schwandt and Creation Director Stefan Miljevic. It will showcase a live performance by Tyler Bates, R.U.N's composer, as well as a voice-over narration written by the show's writer, filmmaker Robert Rodriguez. The party is invitation only, but a limited number of tickets are available to the public. Follow @getFANDOM on Twitter for a chance to win tickets.
When: 7-11pm at Float rooftop bar atop the Hard Rock Hotel
IGN's Official SDCC Party featuring The Expanse: Belter Party
After the SYFY series was saved from cancelation by Amazon, the show has returned with a vengeance. Teaming with IGN, this celebration will be "dedicated to our fellow humans born on the Asteroid belt." The shindig will feature "cosmic cocktails and delicious eats that are out of this world." Oh, and the cast will be on hand to mingle. This party is invite only, and strictly 21 and over.
When: TBA, Located at MLK and 1st
Nerdist Presents the Upside Down: A Stranger Party
This fan event is not officially connected with Netflix or the series. That said, it still sounds like the place to be. From the official press release: "The Mind Flayer is trying to break through and the Demogorgon is lurking about as the Upside Down is merging with our world. Join host Satine Phoenix as we party Hawkins style." This 21 and over party is open to the public. ID required.
When: 8pm-1:30am, located at Fluxx Nightclub
Rave of Thrones with Kristian Nairn
Kristian "Hodor" Nairn will be flexing his DJ muscles. Admission to the event is free but reserving your tickets is highly encouraged. Also, you may want to get there early to avoid the line. Trust us, the will be a line -- and it will get long.
When: 9:30-11pm, located at the Omnia Nightclub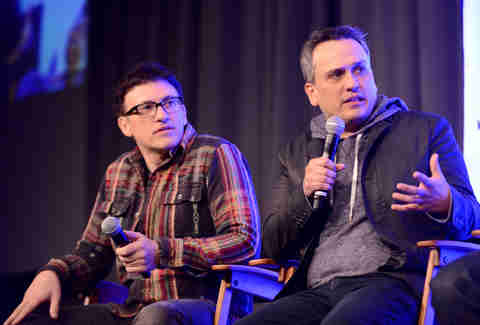 Friday, July 19: The Panels
A Conversation with the Russo Brothers
For the Russo Brothers, Avengers: Endgame was the culmination of an unprecedented four-film, seven-year journey through the Marvel Cinematic Universe. Come see directors Joe and Anthony Russo reflect on their long road to Endgame as they segue into life beyond Marvel with their new company, AGBO, where the Russo Brothers aim to nurture talent and create best-in-class content while keeping creative control fully in the hands of the artists. Moderated by Collider's editor-in-chief Steven Weintraub.
When: 11-11:50am in Hall H
Veronica Mars
Come watch the world premiere screening of the new season of Veronica Mars, followed by a conversation with Kristen Bell, Enrico Colantoni, Jason Dohring, Ryan Hansen, Francis Capra, Percy Daggs III, executive producer Diane Ruggiero-Wright and creator/executive producer Rob Thomas. The cult favorite returns after 10 years to Hulu with Veronica Mars (Bell) drawn into an epic eight-episode mystery as a series of bombs terrorize spring-breakers in Neptune.
When: 11:30am.-12:45pm in Ballroom 20
Robot Chicken
To mark its historic tenth season, Robot Chicken returns to SDCC. They're talking teaser trailers, brand-new clips, and a panel consisting of RC creators and top-secret panelists. Co-creator and executive producer Matthew Senreich is joined by executive producers/co-head writers Douglas Goldstein and Tom Root, actor/writer Breckin Meyer, writer/director Tom Sheppard, and a special video message from Seth Green. Moderated by Keith Crofford, senior vice president of production for Adult Swim.
When: Noon-12:45pm in Indigo Ballroom
Fear the Walking Dead
Panelists include cast members Lennie James, Alycia Debnam-Carey, Danay Garcia, Maggie Grace, Jenna Elfman, Alexa Nisenson, Austin Amelio, Rubén Blades, and Karen David, along with chief content officer of The Walking Dead universe, Scott M. Gimple, showrunners and executive producers Andrew Chambliss and Ian Goldberg, executive producers Robert Kirkman, Dave Alpert, Gale Anne Hurd and Greg Nicotero, and director and co-executive producer, Michael Satrazemis. The panel will be moderated by Talking Dead host Chris Hardwick.
When: Noon-1pm in Hall H
Rick and Morty
Wubba lubba dub dub! The Emmy Award-winning series Rick and Morty is back for a highly anticipated fourth season, premiering November on Adult Swim. Executive producers and co-creators Dan Harmon (Community) and Justin Roiland (Adventure Time), and voice talent Spencer Grammer (Greek), Sarah Chalke (Scrubs) and Chris Parnell (Archer) invite fans to take a look at what they have cooking for the new season. Moderated by Rob Schrab (Creepshow, Community).
When: 1-2pm in Indigo Ballroom
The Walking Dead
Panelists include cast members Norman Reedus, Melissa McBride, Danai Gurira, Ryan Hurst, Jeffrey Dean Morgan, Avi Nash, Nadia Hilker, Eleanor Matsuura and Cailey Fleming, along with chief content officer of The Walking Dead Universe, Scott M. Gimple, showrunner and executive producer Angela Kang, executive producers Robert Kirkman, Dave Alpert, Gale Anne Hurd and Greg Nicotero. The panel will be moderated by Talking Dead host Chris Hardwick.
When: 1-2pm in Hall H
The Witcher
Based on the best-selling fantasy series of books, The Witcher is the highly anticipated new Netflix original series centering around famed monster hunter, Geralt of Rivia. Be introduced to the world of The Continent, where humans, elves, witchers, gnomes, and monsters battle to survive and thrive, and where good and evil is not easily identified. Moderated by Yvette Nicole Brown (Community, Mom), the panel will include cast members Henry Cavill, Anya Chalotra, and Freya Allan, alongside showrunner Lauren Schmidt Hissrich.
When: 2:15-3:15pm in Hall H
The Dark Crystal: Age of Resistance
Netflix presents an exclusive sneak peek at the highly anticipated fantasy series, The Dark Crystal: Age of Resistance, based on Jim Henson's groundbreaking 1982 feature film, The Dark Crystal. In this new prequel, three Gelfling discover the horrifying secret behind the Skeksis' power, and set out on a journey to save their world. Realized using classic puppetry with cutting edge visual effects, the cast and creators discuss all of your burning questions about bringing Thra to life.
When: 3:30-5:15pm in Hall H
The Boys
Join executive producers Seth Rogen and Eric Kripke, along with series stars Karl Urban, Jack Quaid, Antony Starr, Erin Moriarty, Jessie T. Usher, Laz Alonso, Chace Crawford, Tomer Capon, Karen Fukuhara, and Elisabeth Shue, with moderator Aisha Tyler, for a behind the scenes look at their upcoming series. Based on The New York Times best-selling comic by Garth Ennis and Darick Robertson, The Boys is an irreverent take on what happens when superheroes, who are as popular as celebrities, abuse their superpowers rather than use them for good. It's the powerless against the super-powerful as The Boys embark on a heroic quest to expose the truth about The Seven.
When: 3:30-4:30pm in Ballroom 20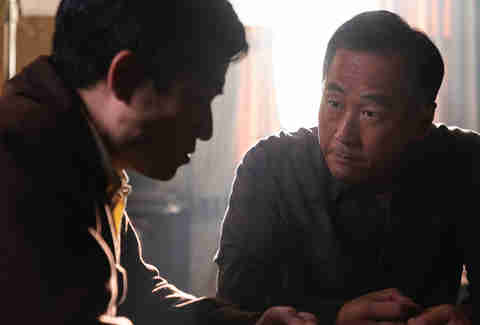 The Terror: Infamy
Panelists include cast members Derek Mio, George Takei, Kiki Sukezane, and Cristina Rodlo, along with co-creators and executive producers Alexander Woo and Max Borenstein. The panel will be moderated by Indiewire senior editor Hanh Nguyen.
When: 4:45-5:35pm in Room 6A
Carnival Row
Join Orlando Bloom, Cara Delevingne, David Gyasi, Tamzin Merchant, and executive producers Travis Beacham and Marc Guggenheim for a sneak peek and conversation about Carnival Row, moderated by Tim Kash. Set in a Victorian fantasy world filled with mythological immigrant creatures whose homelands were invaded, Amazon Prime's Carnival Row explores how this growing population struggles to coexist with humans.
When: 4:45-5:45pm in Ballroom 20
Archer
Archer, FXX's award-winning animated comedy series, returns to San Diego in celebration of its tenth season. In Archer: 1999, fans find Sterling Archer, Lana Kane, and their crew onboard the M/V Seamus salvage ship exploring deep space and trying to outsmart giant aliens, intergalactic pirates, and bounty hunters. Join us for an exclusive sneak peek of the Season 10 penultimate episode followed by a Q&A with the voice cast of H. Jon Benjamin, Aisha Tyler, Jessica Walter, Chris Parnell, Judy Greer, Amber Nash, and Lucky Yates, plus executive producers Matt Thompson and Casey Willis.
When: 5-6pm in Indigo Ballroom
Game of Thrones
One last hurrah for Game of Thrones, which concluded its eight-season run on May 19, with the finale setting records for HBO for both a single telecast and premiere night viewing. Cast panelists include Jacob Anderson as Grey Worm, John Bradley as Samwell Tarly, Nikolaj Coster-Waldau as Jaime Lannister, Liam Cunningham as Davos Seaworth, Nathalie Emmanuel as Missandei of Naath, Iain Glen as Ser Jorah Mormont, Conleth Hill as Varys, Maisie Williams as Arya Stark, and Isaac Hempstead Wright as Bran Stark. Miguel Sapochnik, who won an Emmy for directing "Battle of the Bastards" in Season 6, also joins.
When: 5:30-6:30pm in Hall H
Creepshow
Shudder, AMC Networks' streaming service for horror, shares an exclusive sneak peek of Creepshow, the upcoming new horror anthology series based on the iconic 1982 film written by Stephen King and directed by George A. Romero. Panelists include Giancarlo Esposito (Better Call Saul), Tricia Helfer (Battlestar Galactica, Lucifer), and Adrienne Barbeau (1982's Creepshow, The Fog), along with showrunner Greg Nicotero (The Walking Dead) and author Joe Hill (NOS4A2). The panel will be moderated by Los Angeles Times film reporter Jen Yamato.
When: 5:45-6:45pm in Room 6BCF
Preacher
Panelists include executive producer Seth Rogen and cast members Dominic Cooper, Ruth Negga, Graham McTavish and Mark Harelik. The panel will be moderated by IGN's editor-in-chief of entertainment Terri Schwartz.
When: 7-8pm in Hall H
Friday, July 19: The Parties
BuzzFeed x The CW Present "A Batsh!t Crazy Bash"
It's time to celebrate the CW's newest superhero show, Ruby Rose's Batwoman. This event will feature "live music, custom cocktails, and bites to drive you mad!" There are no details on the band or talent who may be in attendance, but something tells us this party will deliver the bang, zoom, pow! This one is invite only, and strictly 21 and over.
When: 5-8pm at the Gaslamp Marriott Hotel's Altitude Sky Lounge
The Boys: World Premiere Fan Screening and Party
Amazon is coming in strong on the party front this year. Here, fans will be able to mingle with the cast and creators of the new superhero series, The Boys. As you probably guessed from the party name, this event will feature an exclusive two-episode sneak preview of the upcoming series. This party is 21 and over and open to the public, but is first come, first served. And by the looks of the RSVP link, it quickly sold out.
When: 7-11:30pm at MLK and 1st in San Diego
Awesome Mixer Vol. 2 powered by Crunchyroll
"The Grandmaster requests your presence on Sakaar," the official party description reads. "Surrounded by cosmic gateways, this state-of-the-art trash planet exists on the edge of the known and unknown -- at the cross-section of the Cosmic Multiverse of science fiction, fantasy, and adventure!" This fan event is not affiliated with Marvel Studios, but that doesn't mean it won't be a legit bash. Confirmed talent for the party includes hip-hop icon and founding member of Run DMC, Darryl "DMC" McDaniels and actor Dan Fogler of Fantastic Beasts and Where to Find Them and The Walking Dead. This 21 and over party is open to the public. ID required.
When: 8pm-1:30am at Fluxx Nightclub
ABC/Disney TV/FX Networks/Nat Geo Comic-Con Party
The details are slim on this one. Disney's different TV studios will be joining forces at this elite rooftop party in downtown San Diego. Word is there'll be tons of talent from the mouse house's various programs, plus free drinks and appetizers. This 21 and over party is invite only.
When: 8-11pm at Pendry Pool House, 435 5th Ave.
IMDboat Party
This annual party put on by IMDB not only takes place on a fancy yacht, the proverbial captain of the ship, Mr. Kevin Smith, will be running things. Free drinks, celebrity sightings, free food, and a beautiful view of the water are just a few of the things party-goers should expect. This 21 and over party is invite only.
When: 7:30-11:30pm at 600 Convention Way
Saturday, July 20: The Panels
Batwoman
Kate Kane soars onto the streets of Gotham as Batwoman, an out lesbian and highly trained street fighter primed to snuff out the failing city's criminal resurgence. Join cast and producers for a screening of the pilot, followed by a Q&A. From executive producers Greg Berlanti (Arrow, The Flash, Supergirl), Caroline Dries (The Vampire Diaries, Smallville), Geoff Johns (Arrow, The Flash, Titans), and Sarah Schechter (Arrow, The Flash, Supergirl). The cast includes Ruby Rose (Orange Is the New Black), Rachel Skarsten (Reign), Meagan Tandy (Survivor's Remorse, UnREAL,Teen Wolf), Nicole Kang (You), Camrus Johnson (Luke Cage, The Sun Is Also a Star), Elizabeth Anweis (Twin Peaks), and Dougray Scott (Taken 3, Hitman, Mission: Impossible 2). Marcos Siega (You, God Friended Me, Blindspot) directed the pilot, for which he also served as executive producer alongside David Nutter (Game of Thrones, Arrow, The Flash).
When: 10:30-11:45am in Ballroom 20
Project Blue Book
From Academy Award and Golden Globe-winning executive producer Robert Zemeckis and A+E Studios, HISTORY's UFO drama series Project Blue Book returns to Comic-Con as fans gear up for Season 2. Project Blue Book is based on the true, top-secret investigations into UFOs and related phenomena conducted by the United States Air Force in the 1950s and 1960s. Series stars Aidan Gillen (Game of Thrones, Peaky Blinders), Michael Malarkey (The Vampire Diaries), Neal McDonough (Altered Carbon, Yellowstone), and Laura Mennell (Watchmen, The Man in the High Castle), along with producers, share details and a look into what to expect for the sophomore season. Cast subject to change.
When: 11-11:50am in Indigo Ballroom
Enter the Star Trek Universe
Over 50 years ago, the world was first introduced to what would quickly become a multigenerational cultural phenomenon. Today, the Star Trek universe continues to thrive, exploring all new missions for Starfleet. CBS All Access invites you to join the cast and producers of its hit series Star Trek Discovery and be the first to hear about two new upcoming additions to the Star Trek universe: the highly anticipated new series Star Trek: Picard, starring Sir Patrick Stewart, and the animated series Star Trek: Lower Decks.
The Star Trek Discovery cast scheduled to appear includes Sonequa Martin-Green alongside executive producers Alex Kurtzman, Michelle Paradise and Heather Kadin, with series guest star Tig Notaro, who plays Chief Engineer Reno, moderating the conversation.
The Star Trek: Lower Decks panel will feature co-creator and executive producer Mike McMahan and surprise guests sharing an exclusive first look at the upcoming animated series.
Star Trek: Picard cast members will come together for the series' first Comic-Con. The panel will feature Sir Patrick Stewart, Alison Pill, Michelle Hurd, Evan Evagora, Isa Briones, Santiago Cabrera and Harry Treadaway, alongside executive producers Alex Kurtzman, Michael Chabon, Akiva Goldsman, and Heather Kadin.
When: 11:30am-1pm in Hall H
The Simpsons
Now 30 years old and part of the mighty Disney empire. Get inside insights and secret tips on the upcoming new season from Matt Groening, Al Jean, Mike B Anderson, Stephanie Gillis, and the voice of Lisa Simpson and panel moderator, Yeardley Smith. Expect freebies.
When: Noon-12:45pm in Ballroom 20
The Good Place
From creator Michael Schur comes the comedy series about what makes a good person. Hear from the stars Ted Danson, Kristen Bell, William Jackson Harper, D'Arcy Carden, and Manny Jacinto and executive producers Michael Schur and Drew Goddard for a forking great conversation.
When: Noon-12:50pm in Indigo Ballroom
The Expanse
Calling all Earthers, Belters and Martians, The Expanse is making its return to Comic-Con this summer. They return with news from beyond the Ring Gate and from their new home -- thanks to help from the fans -- as an Amazon Prime series. Join series stars Steven Strait, Wes Chatham, Shohreh Aghdashloo, Frankie Adams, Cas Anvar, Dominique Tipper, and executive producers Naren Shankar and Ty Franck to get an early look at what's to come when Season 4 drops on Prime later this year.
When: 1-1:50pm in Indigo Ballroom
Westworld
HBO's Emmy-winning series Westworld returns for its third season in 2020. Creators, executive producers, and directors Jonathan Nolan and Lisa Joy and cast members Ed Harris, Thandie Newton, Aaron Paul, Tessa Thompson, Evan Rachel Wood, and Jeffrey Wright will answer questions and present an early look at the forthcoming season.
When: 1:15-2:15pm in Hall H
Family Guy
Hear from the cast Seth MacFarlane, Alex Borstein, Mike Henry, and executive producers Rich Appel, Alec Sulkin, and Kara Vallow from Fox's animated comedy Family Guy as they celebrate their 20th anniversary. Take a look back at some favorite moments over the last 20 years, and get a sneak peek at the upcoming season.
When: 1:40-2:15pm in Ballroom 20
Impulse
After getting more than 31 million views on the pilot, the YouTube Original series Impulse is back for a new season. Hear from stars Maddie Hanson, Daniel Maslany, Sarah Desjardins, and Enuka Okuma, alongside showrunner Lauren LeFranc (Agents of S.H.I.E.L.D.) to go deep on the story thus far and the drama to come.
When: 2-2:50pm in Indigo Ballroom
The Orville
From Emmy Award-winning executive producer and creator Seth MacFarlane, The Orville is back for Season 3 and stopping in San Diego. Join the full crew of the U.S.S. Orville: Seth MacFarlane, Adrianne Palicki, Penny Johnson Jerald, Scott Grimes, Peter Macon, Jessica Szohr, J Lee, Mark Jackson, and Chad L. Coleman and executive producers David A. Goodman, Jon Cassar, and Brannon Braga to get an exclusive look back at some of our favorite, never-before-seen moments of Season 2 and a sneak peek at the new missions in the upcoming third season.
When: 2:30-3:15pm in Ballroom 20
Snowpiercer
Set more than seven years after the world has become a frozen wasteland, Snowpiercer centers on the remnants of humanity, who inhabit a gigantic, perpetually moving train that circles the globe. Class warfare, social injustice, and the politics of survival play out in this television adaptation based on the acclaimed movie of the same name. Stars Jennifer Connelly, Daveed Diggs, Alison Wright, Mickey Sumner, Lena Hall, and Steven Ogg and EP/showrunner Graeme Manson will give attendees an exclusive first look at TBS's post-apocalyptic sci-fi thriller.
When: 3-3:50pm in Indigo Ballroom
Arrow
What will the state of Team Arrow look like in the show's eighth and final season? For answers to this and more, hear from the cast and producers at their final Comic-Con appearance.
When: 3:30-4:15pm in Ballroom 20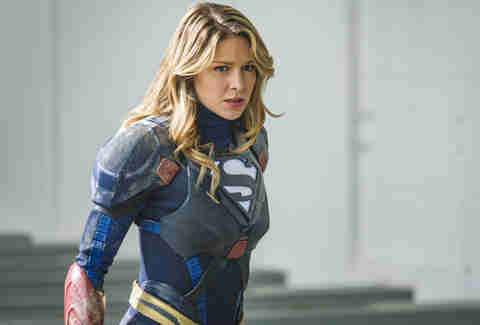 Supergirl
Watch as new dynamics and relationships unfold for Supergirl and her friends and colleagues as their adventures continue in Season 5. Hear from the members of the cast and creative team for a special video presentation, followed by a Q&A where they'll discuss what's to come.
When: 4:15-5pm in Ballroom 20
The Man in the High Castle
With the fourth and final season of The Man in The High Castle premiering this fall on Amazon Prime, the series' cast and creators, including Isa Dick Hackett, Daniel Percival, David Scarpa, Rufus Sewell, Joel de la Fuente, Jason O'Mara, Chelah Horsdal and Frances Turner, with moderator Dominic Patten, will take fans behind the scenes as the resistance becomes a full-blown rebellion.
When: 4:15-5:15 in Room 6A
Black Lightning
Hear from some of the series' stars for a lightning round of a Season 2 review and a tease of what's to come for Season 3. 
When: 5-5:45pm in Ballroom 20
Marvel Studios
Marvel Studios president and producer Kevin Feige and surprise panelists provide an inside look at the ever-expanding Marvel Cinematic Universe. This is the big one, folks.
When: 5:15-6:45 in Hall H
NOS4A2
Based on Joe Hill's 2013 bestselling novel of the same name, NOS4A2 features Vic McQueen, a gifted young woman who discovers she has a supernatural ability to find lost things. This ability puts her on a collision course with the evil and immortal Charlie Manx, a supernatural villain who feeds off the souls of children. Get a look at the making of AMC's different kind of vampire story with showrunner and executive producer Jami O'Brien, author and executive producer Joe Hill, and cast members Ashleigh Cummings and Zachary Quinto. Moderated by Clark Collis (Entertainment Weekly), panelists will discuss the transformation of Quinto into a 136-year-old vampire and provide a sneak peek into the final episodes of the season.
When: 5:30-6:30pm in 6A
The Flash
Team Flash spent the last year dealing with not one but two Cicadas, the return of Eobard Thawne (a.k.a. Reverse Flash), and the surprise arrival from the future of Barry and Iris's daughter Nora West-Allen, (a.k.a. XS). The stakes were higher than ever during the season 5 finale, which culminated in Barry and Iris losing their daughter after only just getting to know her. How will they deal with saying goodbye to their speedster daughter, and what does Thawne's escape mean for Team Flash? For answers to this and all your other Season 6 questions, come and see the cast and creators at their annual Comic-Con panel.
When: 5:45-6:30 in Ballroom 20
The Magicians
Calling all Fillorians: Magic is back at Comic-Con with your favorite spellbinding millennials. Cast members Stella Maeve, Olivia Taylor Dudley, Hale Appleman, Arjun Gupta, Summer Bishil, Rick Worthy, Jade Tailor, Brittany Curran, and Trevor Einhorn, alongside executive producers Sera Gamble, John McNamara, and Henry Alonso Myers give you the exclusive scoop on the upcoming fifth season.
When: 6-6:50pm in Indigo Ballroom
What We Do in the Shadows
Recently nominated for Outstanding New Program by the Television Critics Association, What We Do in the Shadows is a documentary-style look into the daily (or rather, nightly) lives of four vampires who've lived together for hundreds of years. Join us for a special screening followed by a discussion with series stars Matt Berry, Kayvan Novak, Natasia Demetriou, Harvey Guillén, Mark Proksch, and the creative team.
When: 6:30-7:30pm in Room 6BCF
DC Universe Series Sneak Previews and Q&A
DC fans: Spend your Saturday night with select producers and stars from DC Universe's original live-action and animated series and get the latest updates and sneak previews on Titans, Doom Patrol, Harley Quinn and Young Justice: Outsiders.
When: 7-9pm in Indigo Ballroom 
Brooklyn Nine-Nine
Universal Television brings NBC's comedy Brooklyn Nine-Nine to Comic-Con. The heroes of New York's goofiest police precinct solve crimes only they can with humor and the heart to match. Featuring Andy Samberg, Melissa Fumero, Terry Crews, Joe Lo Truglio, Dirk Blocker, and Joel McKinnon Miller and executive producers Dan Goor and Luke Del Tredici.
When: 7:45-8:45 in Room 6BCF
Saturday, July 20: The Parties
Entertainment Weekly's Annual Closing Night VIP Bash
EW is bringing back their exclusive VIP party once more. The annual event that celebrates the convention will be sponsored by HBO. According to the official party description, "His Dark Materials, Game of Thrones, Watchmen, and Westworld" will all be represented. There will also be a "Diageo-sponsored bar including a first taste sampling of Johnnie Walker A Song of Ice and A Song of Fire -- two new Scotch Whisky blends that honor the enduring legacy of Game of Thrones." This one is invite only, obviously. 
When: 9pm at Float rooftop bar atop the Hard Rock Hotel
Carnival Row: Come As You Are Party
"Come as you are! Whoever you choose to be, your individuality will be celebrated at this closing celebration of the 50th Annual San Diego Comic-Con," the official party description states. In honor of Amazon's upcoming series, Carnival Row, the party will feature a sneak peek of the show -- as well as appearances of the program's characters, dancing, and a live DJ performance. This 21 and over party is open to the public and due to high demand, is now sold out.
When: 7-11:30pm at MLK and 1st in San Diego
"Star Wars: The Old Republic" SDCC Cantina
The San Diego Ballroom & Garden Terrace on the 4th floor of the Westin San Diego Gaslamp Quarter is where the Star Wars fans will be flocking to on Saturday night. The party will take place in a recreation of the famed Star Wars bar. If you are lucky enough to gain entrance, complimentary drinks and giveaways may be in your future. This 21 and over party is open to the public but space is limited.
When: 7-10pm at the Westin San Diego Gaslamp Quarter
National Geographic's Nerd Nite
In celebration of the December 1 return of the series Brain Games, Nat Geo is throwing this neat little rooftop party. Attendees will be treated to free food and drinks, along with appearances by Brain Games' own Cara Santa Maria, human-robot interactive expert Eric Leonardis, and illusionist Eric Leclerc. The shindig will feature sneak peeks of other Nat Geo programs, including Sharkfest. This 21 and over party is invitation only.
When: 8-11pm at the Hotel Solamar Terrace & Pool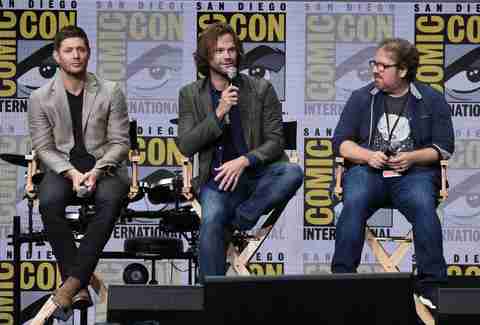 Sunday, July 21: The Panels
Supernatural
See series stars Jared Padalecki, Jensen Ackles, Misha Collins, and Alexander Calvert, along with executive producers Robert Singer, Andrew Dabb, Eugenie Ross-Leming, Brad Buckner, and Robert Berens, for their final appearance in Hall H, as they answer questions about the shocking events in last season's intense finale, as well as what's in store for the 15th and final season of this long-running series. Fans will also be treated to an exclusive video presentation featuring series highlights as well as the show's cast and producer Q&A.
When: 10:30-11:30am in Hall H
Riverdale
Now that the Gargoyle King has been revealed, The Black Hood is dead, and Hiram is in jail, can Archie and the gang have a normal senior year? Riverdale returns for its fourth appearance at Comic-Con to discuss the new mysteries of Season 4, including the shocking finale flash forward and what it means for Jughead and the others. See a special video presentation followed by a Q&A with series stars and producers.
When: 11:45am-12:45pm in Hall H
Mayans M.C.
Mayans M.C. is the next chapter in Kurt Sutter's Sons of Anarchy saga. Come for an exclusive sneak peek at a scene from the upcoming season and a conversation with series creator Sutter, co-creator and EP Elgin James, executive producer Kevin Dowling, plus stars JD Pardo, Clayton Cardenas, Edward James Olmos, Sarah Bolger, Michael Irby, Antonio Jaramillo, Raoul Max Trujillo, Richard Cabral, Danny Pino, Emilio Rivera, Frankie Loyal, Joseph Lucero, and Vincent Rocco Vargas. Moderated by Lynette Rice from Entertainment Weekly.
When: 1-1:45pm in Hall H