Streaming services may be designed for binge-viewing, but that doesn't always mean you want to get sucked into a weekend of watching episode after episode of your favorite show, or fall prey to the recommendation algorithm as you watch the next movie suggested for you. 
There's just not enough time to stream and be productive. So we picked out 13 movies from a variety of genres, on a smattering of platforms, to scratch your streaming itch without taking up more than an hour and a half of your time. As always, stream with caution. 
Don't forget to check out our running list of the best movies of 2018.
Recommended Video
The Most Relaxing Shows on Netflix (That Aren't 'Marie Kondo')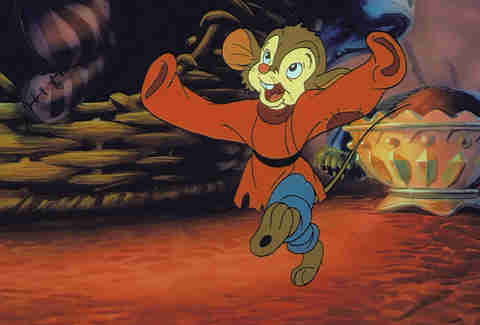 An American Tail (1986; 80 minutes)
Renowned animator Don Bluth (The Secret of NIMH, Anastasia) used the eyes of a mouse to tell a classic story of immigrants trying to live the American Dream. Fievel Mousekewitz leaves Ukraine with his family to settle in the United States, but he gets separated and struggles to reunite with them in hardscrabble New York City, which is not, as was promised, devoid of cats. An American Tail isn't exactly your typical, happy-go-lucky children's movie, but the difficulties of being an immigrant in America receive novel treatment in a beautifully styled adventure.
Where to watch it: Stream on Netflix
The Devil's Candy (2017; 79 minutes)
The Devil's Candy had to wait almost two years after its 2015 premiere to get a wide release, but it landed on our best horror movies of 2017 list, so all's well that ends well. The same (maybe, no spoilers!) cannot be said for the new owners of a Texas farmhouse, who must contend with a disturbed previous owner in a tightly wound narrative that builds tension to nearly unbearable levels in less than an hour and a half.
Where to watch it: Stream on Netflix
Dressed to Kill (1941; 80 minutes)
If you're a fan of old-school, B-movie crime thrillers, check out Dressed to Kill, which offers a breezy take on the genre. The events kick off when two murder victims -- one a producer, the other an actress -- are discovered wearing medieval garb. A complex investigation follows, filled with hidden motives, lies, and a dogged pursuit of the truth by private investigator Michael Shayne. And you won't even have to wait a full hour and a half for the brutal twist at the end!
Where to watch it: Stream on Amazon Prime
Drinking Buddies (2013; 90 minutes)
This understated romantic comedy from mumblecore master Joe Swanberg centers on the intimate relationship between hard-drinking brewery colleagues Jake Johnson and Olivia Wilde, who both also happen to be dating other people (Anna Kendrick and Ron Livingston, respectively). The two relationships get progressively entangled over the course of the film. Although Drinking Buddies starts out looking like a traditional rom-com, Swanberg quickly subverts viewer expectations, resulting in a film that is romantic but surprisingly devoid of sap, funny without falling back on cheap gags. This is a movie that moves along in small moments: a lingering glance, an awkward silence, a stolen kiss. A crisp, refreshing little film.
Where to watch it: Stream on Netflix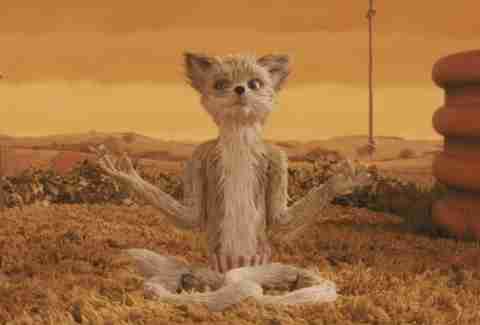 Fantastic Mr. Fox (2009; 88 minutes)
Wes Anderson's adapted Roald Dahl's beloved children's novel in the director's first stop-motion feature film. Featuring a sly George Clooney as the voice of the titular character, who's been busy pissing off farmers for stealing their crop, the movie showcases a classic man-versus-woodland-critters conflict. It's exactly what you would want out of an Anderson animated film, starring his typical cast of characters (Jason Schwartzman, Bill Murray, Owen Wilson, plus Meryl Streep) as the voices of anthropomorphized creatures. It's also just plain cute.
Where to watch it: Stream on HBO Go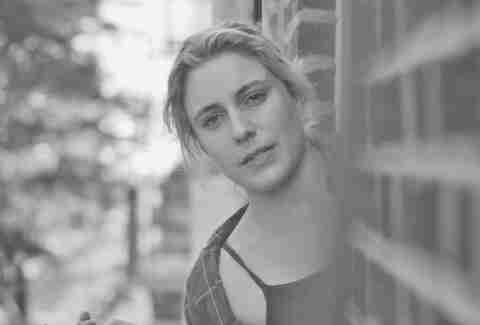 Frances Ha (2012; 86 minutes)
Before winning hearts and Oscar nominations with her coming-of-age comedy Lady Bird, Greta Gerwig starred in the perfect companion film, about an aimless 27-year-old who hops from New York City to her hometown of Sacramento to Paris to Poughkeepsie and eventually back to New York in hopes of stumbling into the perfect job, the perfect relationship, and the perfect life. Directed by Noah Baumbach (The Meyerowitz Stories), and co-written by both, Frances Ha is a measured look at adult-ish life captured the kind of intoxicating black and white world we dream of living in.
Where to watch it: Stream on Netflix
High Noon (1952; 85 minutes)
Regarded as one of the greatest Westerns in movie history (despite striking up controversy for its overt political message), stars Gary Cooper as Will Kane, a retiring town marshal faced with the ultimate gunslinger dilemma: Either face a ruthless criminal currently barreling towards town on a mission for revenge or run with his new bride in tow. You can imagine which option he chooses. What transpires is a series of moral failures from his fellow man, one hell of a gunfight, and a conclusion that will stick in your brain every time you read about justice in America.
Where to watch it: Stream on Amazon Prime and Hulu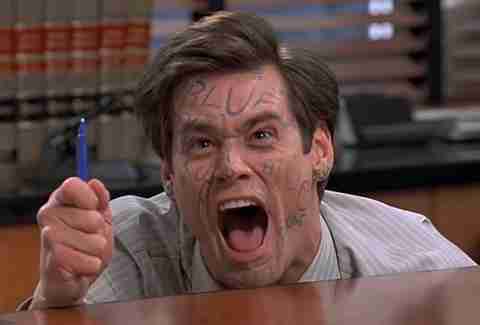 Liar Liar (1997; 86 minutes)
Liar Liar, was the kind of magical realist vehicle that only Jim Carrey could steer to success. Under the direction of Tom Shadyac, a key to the Carrey formula, the actor plays Fletcher Reede, a lawyer whose life implodes after his son makes a birthday wish for 24 hours of the truth. As a habitual liar, Fletcher's worst enemy is himself, and Carrey does his best to make this internal struggle very external. That means you get to marvel at this guy as he does his best Jekyll-and-Hyde impression, flexing his most spastic, untethered qualities in an otherwise grounded world. The juxtaposition is endless fun, it allows for overacting in the best way, and the movie, with all its goofiness, still has a sense of heart underpinning the father-son redemption plot. Carrey was nominated for a Golden Globe in this, and he deserved more. This is his Mrs. Doubtfire.
Where to watch it: Stream on HBO Go
The Nightmare Before Christmas (1993; 76 minutes)
If you spend your time debating whether Tim Burton and Henry Selick's macabre, stop-motion cartoon is a "Halloween movie" or a "Christmas movie," you'll overlook the celebratory message that proves why it's both. Crossing over from his world, a ghoulish nightmare stuck in perpetual trick-or-treat mode, into the snow-caked Christmas Town, convinces Jack Skellington that there's a "right" way to live. With a little help from his Frankensteined girlfriend Sally, his spectral dog Zero, and Santa Claus himself, Halloween Town's Pumpkin King finds a way to transplant the beating heart of Christmas into the chest cavity of his ghoulish existence. If Danny Elfman's devilish original songs don't sound like holiday-appropriate carols to you, maybe it's time to rewatch The Nightmare Before Christmas.
Where to watch it: Stream on Hulu
Paris Is Burning (1990; 78 minutes)
How much do you know about the drag ball scene in late-1980s New York City? After watching the classic Paris Is Burning, the answer will be "more than you used to." The relatively short running time belies the depth and nuance given to complicated subjects like sex, gender, race, identity, family, the AIDS crisis, and more, with director Jennie Livingston having dedicated six years to compiling footage of the drag balls and interviews with the participants. The result is a gripping examination of a subculture that was marginalized, stigmatized, and often flat-out ignored.
Where to watch it: Stream on Netflix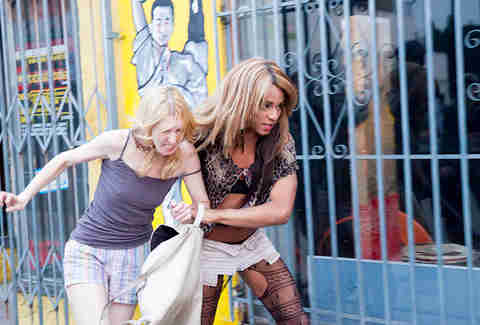 Tangerine (2015; 88 minutes)
Sean Baker shot this award-winning dramedy entirely on an iPhone 5s. Sound like a gimmick? Crazed camerawork proves your do-it-all phone is also the greatest conduit for electric, kaleidoscopic adventure. Set on the streets Los Angeles, the movie follows trans sex worker Sin-Dee Rella, fresh from a 28-day prison stint, as she hunts down her cheating boyfriend. While urgent and modern, Tangerine is still a throwback to road movies and old-school farce. It's wild from surface to core.
Where to watch it: Stream on Netflix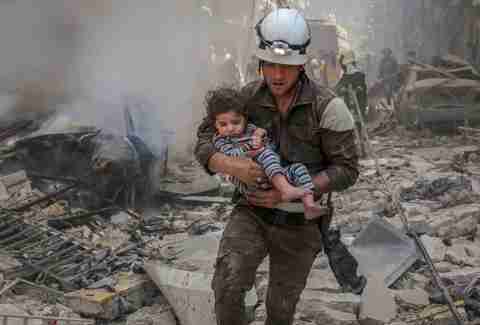 The White Helmets (2016; 40 minutes)
Winner of the Oscar for Best Documentary Short, this powerful film profiles the titular team of first responders operating in war-torn Aleppo and other parts of Syria, endangering their own lives to save as many others as they can. And the filmmakers follow along, also under great duress. Even more tense, though, are scenes in a White Helmets training camp in Turkey, where recruits are away from their families, worrying for their loved ones' safety in their absence.
Where to watch it: Stream on Netflix
What We Do in the Shadows (2015; 87 minutes)
The mockumentary isn't dead -- it's just been sleeping in a coffin for 100 years. This horror comedy, from Flight of the Conchords star Jemaine Clement and regular collaborator Taika Waititi, follows a brotherhood of vampires as they make it in the modern world. Picture The Office cast members with sunlight allergies and a thirst for blood, and you'll come close to describing What We Do in the Shadows, a goofy genre riff with the gross-out production value to sell its fanged wit.
Where to watch it: Stream on Amazon Prime
Sign up here for our daily Thrillist email and subscribe here for our YouTube channel to get your fix of the best in food/drink/fun.