Showtime doesn't often earn the accolades of its premium cable counterparts (see: HBO), but it produces its fair share of high-quality original programming. In an era when streaming giants like Netflix and Amazon are competing for eyeballs with their own prestige shows, the traditional cable platforms have tried to keep pace, and Showtime's recent success picking up the Twin Peaks reboot, combined with long-running hits like Homeland, make it a force to be reckoned with in the streaming space. 
But which of its original series is best? To help you decide where to allot your TV time, these are the best original Showtime shows, excluding docu-series and any series that didn't begin life as a Showtime program (like Twin Peaks: The Return). 
Recommended Video
Send Foodz: Chicago Classics
Homeland (2011- )
The moment you know the CIA has creative input on Homeland, arguably Showtime's biggest hit, comes early in the first season. Deputy director David Estes (David Harewood), in a moment that feels totally out of place, tells Carrie (Clare Danes) and Saul (Mandy Patinkin), "America needs to understand we're still at war." Roger that. The ensuing violence, subterfuge, personal demons, and intrigue may titillate and entertain, but it also acclimates audiences to the necessity of perpetual war, the quotidian nature of constant surveillance, and the inherent goodwill of armed Americans.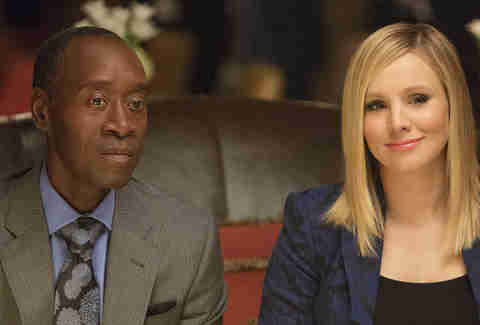 House of Lies (2012-2016)
Sure, the name might make you ask yourself, "Hey, is this Showtime's House of Cards?" But really, this show boasts something that's funnier, less political, and comes with tons of Don Cheadle. The actor starred as Marty Kaan, a ruthless management consultant who let nothing get in the way of a good deal. Like Frank Underwood, Cheadle frequently broke the fourth wall and indulged in a love affair with power. The show managed to balance out its cynicism, however, with a bit more lightness -- in large part thanks to the powers of an adept supporting cast: Kristen Bell and Ben Schwartz among them. RIP, House of Lies.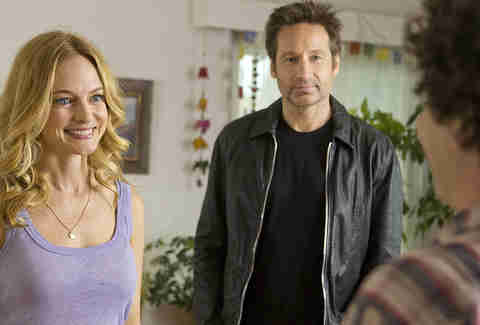 Californication (2007-2014)
Hank Moody, the boozing, sex-addicted novelist at the heart of Californication, is every aging, white, LA male stereotype rolled into one. What could be a nightmare is made into a modern beatnik comedy by David Duchovny, who after The X-Files, clearly had something to prove. Like many Showtime shows, the first season is the tops, a pure distillation of every shitstorm a horny old dude can summon, from constant feuds with an ex-wife (Natascha McElhone) to drunken flings. Imagine BoJack Horseman with a regular human burnout and you've got Californication.
The Affair (2015- )
Oh, The Affair. What a tantalizing concept, made absurd by ridiculous dialogue and an excessively hedonistic -- though quite possibly accurate! -- portrayal of upper-crust New York life. Scratch that, it's almost definitely an accurate portrayal. But still. The show tells the story of a frustrated writer who has an AFFAIR with a local waitress one summer while he's spending time in Montauk with his wealthy wife's family. The hook is that each party in the AFFAIR tells the same story from his or her unique perspective; it doesn't produce as many insights as you might expect, instead relying on outfit changes and salacious scenes to do most of the lifting. Still, this is guilty-pleasure watching at its finest, especially the much-maligned third season, which features Brendan Fraser as an evil prison guard and yet another AFFAIR with a visiting French professor.
Dexter (2006-2013)
Everyone's favorite moral serial killer was a ratings and critical success for Showtime during its eight-season run. Today, the show reads a bit like a cultural relic from a recent past in which American audiences seemed to lap up antihero-centric stories about characters descending further into amorality (Breaking Bad, Weeds, The Sopranos, etc). Because the title character (Michael C. Hall) is portrayed as an inherent psychopath who learns to channel his urges into "justice," the messaging and plots of the series tend to be far more blunt than some of its contemporaries. Still, there's enough mystery, murder, and excitement to keep you hooked and bingeing.  
Shameless (2011- )
A remake of the popular British series of the same name, Shameless follows the patriarch (William H. Macy) of a dysfunctional family as he tries, with very modest success, to keep everyone's lives from totally falling apart. As he struggles to stay sober, his kids mostly look after themselves, left to their own devices to avoid disasters. It's not all darkness, though, with more of a dramedic bent that makes bingeing the show very doable. Shameless is nine seasons deep, making it the longest-running show on Showtime and answering the question: What the hell has Bill Macy been doing? Answer: this, and he's quite good in it.
Ray Donovan (2013- )
Like its tightly coiled title character, played with steely menace by Liev Schreiber, Ray Donovan is a show at war with itself. It often plays like a bizarre mix of The Departed and The Player, bouncing between scenes of Ray's psychologically damaged Irish-Catholic family and scenes of his sun-dappled professional life as a Hollywood fixer for the stars. The thematic dissonance between the show's subject matter and the setting -- especially once his father (Jon Voight) arrives in LA -- is intentional, but the tonal shifts between brooding crime drama and sneering showbiz satire can be jarring. What makes it work? The performances, particularly the ones from Schreiber and Paula Malcomson, who plays Donovan's long-suffering wife. They're able to find the beating heart beneath the show's self-consciously "dark" exterior.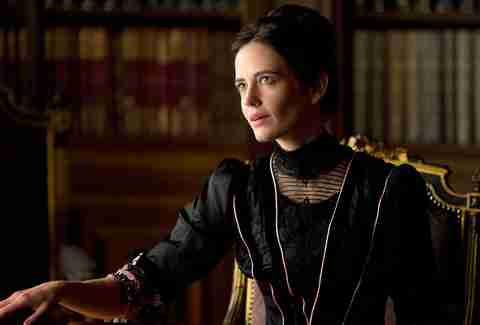 Penny Dreadful (2014-2016)
Gladiator and Skyfall writer John Logan created this gothic horror series, which goes hog wild with public domain's creepiest characters. Notables from The Picture of Dorian Grey, Dracula, Frankenstein (and his monster), and Dr. Jekyll and Mr. Hyde, plus a mix of invented heroes (Josh Hartnett as a werewolf? Why not?) traverse the paranormal underbelly of 19th-century London, fending off threats for personal and heroic purposes (The Devil pops up in Season 2, while Dracula is the Big Bad in the third and final season). Like Alan Moore's exceptional League of Extraordinary Gentlemen comics, Penny Dreadful can often feel like an excuse to see where and how Logan can weave through classic, macabre literature. But it's haunting performances like Eva Green's demonized (literally!) clairvoyant and Hartnett's low-key rogue act, mixed with must-be-expensive special effects, that make the series a worthy watch.
Weeds (2005-2012)
Weeds didn't exactly go off the rails so much as it jumped the tracks, crashed into a tanker carrying jet fuel, and exploded on top of a nuclear waste repository. Jenji Cohen's (Orange Is the New Black) show, about a recently widowed mother who starts selling weed to make ends meet (and then some), was full of promise in its first couple of seasons -- Mary Louise Parker's star turn as Nancy Botwin showed a complex mess of grief, familial love, and ambiguous morality in the Southern California sun, and a hilarious cast of supporting characters, including Romany Malco and Kevin Nealon, ensured the show maintained a sense of levity. Eventually, Nancy serves time in a Connecticut jail, and her family escapes to Copenhagen. So, yeah: well off the rails.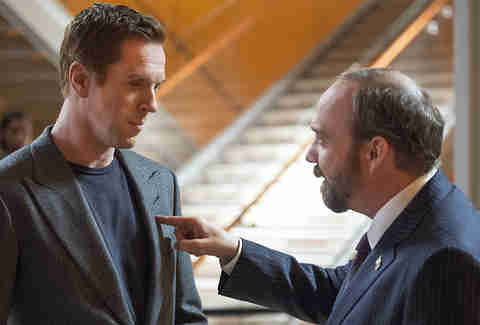 Billions (2016- )
The ethically challenged world of high finance seems like a natural fit for the current antihero-obsessed television landscape, but TV isn't exactly overcrowded with compelling business dramas. Maybe the material is too wonky? Billions, a New York-set drama from Rounders writers Brian Koppelman and David Levien, solves the potential boredom problem by playing up the lifestyle porn, ripping juicy corruption stories from the headlines, and treating each hedge fund transaction like a bank heist. The over-the-top rivalry between self-made billionaire Bobby Axelrod (Damian Lewis) and tortured rich-kid-turned-do-gooder-attorney Chuck Rhoades (Paul Giamatti) is a clever backdrop for telling stories about class, privilege, and capitalism run amok. While the first season lags occasionally, especially as it focuses on Chuck's S&M adventures, the second season is as purely entertaining as prestige dramas get. Invest now.
Sign up here for our daily Thrillist email and subscribe here for our YouTube channel to get your fix of the best in food/drink/fun.