The 10 Best Songs of 2016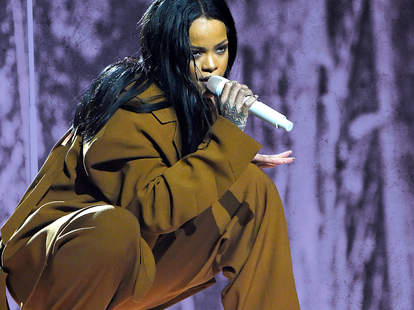 Any list of songs is really a list of moments. In a year when top-tier pop artists like Kanye West, Beyoncé, Frank Ocean, and Rihanna treated "the album" as a staging ground for ambitious formal experiments and heady ideas -- dropping thematically linked collections for fans to quickly unpack on social media -- individual songs remain our most granular artform. If a song is great, it becomes a daily part of your life. It gets absorbed. 
And there were so many great songs this year -- so many that your own personal top-10 list likely looks entirely different from this one. That's OK! Even if you slept on new music this year, there will always be incredible songs waiting for you. Here are the 10 best to get you started.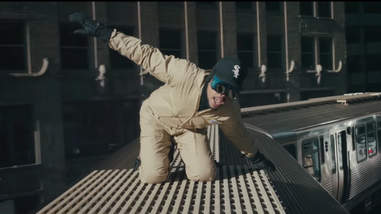 Chance The Rapper/YouTube
10. "All Night," Chance the Rapper
The best song of the year with a line about someone farting on the seat of your car. No contest.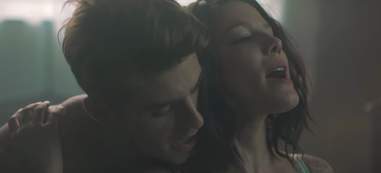 Columbia/YouTube
9. "Closer," The Chainsmokers
These dudes, man. Forgettable club-pop doesn't get much better than this piano-driven ballad about hotel hookups, dirty mattresses, and the power of Blink-182. It's the type of song that already feels dated -- the chorus hits like a skunked Four Loko -- but in 10 years, when it soundtracks a movie about dirtbags living their best lives in 2016, you'll be bouncing your head along. 
OVO Sound/YouTube
8. "One Dance," Drake feat. Wizkid and Kyla
Stretched out to over 70 minutes and packed with forgettable groaners, Views left me feeling gassy. It's too bad, because the album's inescapable hit single, the lithe and jabbing "One Dance," is a perfect distillation of modern Drakeness: petty, catchy, and impeccably plucked from the latest global pop sounds. More of this next time, please.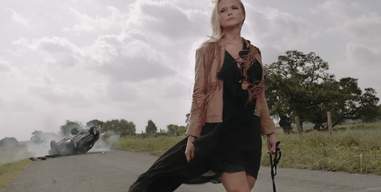 RCA Nashville/YouTube
Sunglasses reveal a lot about musicians: ZZ Top liked cheap ones, Corey Hart wore his at night, and Miranda Lambert prefers hers in pink. Over a slinky guitar line, the country star sings about reading the paper, buying Little Debbie snacks, and eventually falling asleep with her shades on. Sounds like a good day.
Boys Don't Cry/Vimeo
6. "Solo," Frank Ocean
There's a part at the beginning of the second verse on "Solo" where Frank Ocean brags about his bones feeling "dense as fuck." It makes sense: He comes out swinging here. This standout Blonde track is the rare lovelorn song that sounds both wistful and muscular. The poetic chorus about bulls and matadors will get memorialized in stoned late-night texts, but every seemingly tossed-off aside here -- from "hand me a towel" to "I brought trees to blow through, but it's just me and no you" -- deserves to be puzzled over and savored. 
Interscope/YouTube
At their most rambunctious, Mississippi hip-hop duo Rae Sremmurd are masters at making people lose their shit. So it's odd that "Black Beatles," the chart-topping hit from their second full-length, caught the imagination of teenagers who wanted to collectively stand still in place. With its Gucci Mane guest verse and impeccably produced speedboat sheen, the song toggles between joyful boasting and disquieting Mike WiLL Made-It menace. It has the power to freeze and chill all at once.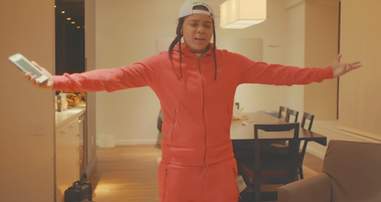 Young MA/YouTube
4. "OOOUUU," Young M.A
Between Fat Joe and Remy Ma's "All the Way Up" and A Boogie Wit Da Hoodie's "My Shit," this was a good year to hear New York rappers do what they do best: sit back and talk shit. No one talked better shit than Brooklyn rapper Young M.A on this exhilarating piece of bravado-filled myth-making. "They say I got the juice, I got the sauce," she raps at one point. In the pockets of this song, she's got everything.
Columbia
"Hold Up" is more than a baseball bat. Interpolating bits of "Maps" by the Yeah Yeah Yeahs and "Turn My Swag On" by Soulja Boy, this earworm is the perfect example of how Beyoncé's ecumenical vision-board approach to music yields divine results. A song that features contributions from Ezra Koenig from Vampire Weekend, Father John Misty, and Diplo should sound like it's at war with itself. Instead, every element clicks. How does she do it? It's enough to make you "jealous" and "crazy."
Ebru Yildiz/Dead Oceans
Sometimes self-destruction is the only option. Over nothing but a scratching guitar squall, New York songwriter Mitski summons a howl of righteous anger and self-loathing on this emotive banger.  "I work better under a deadline / I pick an age when I'm gonna disappear," she wails as if the song might explode like one of those little tapes from Mission: Impossible. The catharsis comes from knowing you can rewind as many times as you want. And you will.
Christopher Polk/Getty Images Entertainment
1. "Higher," Rihanna
Earlier this year, Rihanna told Vogue she recorded this song at 4 in the morning. You can tell: It has the hazy, careening quality life takes on after midnight but before dawn. A synthesis of old (those strings from producer No I.D.) and new (that tipsy-text vibe), "Higher" is unassuming and peculiar. On first listen, you might think the two-minute track ends right before it really gets going -- or you might think the vocals sound strained. But spend some time with it and the ANTI highlight reveals itself as a plea, an apology, and a confession. Like "I Want to Hold Your Hand" or "Let's Go Crazy," it's an invitation. Why not answer the call?  
Sign up here for our daily Thrillist email, and get your fix of the best in food/drink/fun.