Good sports movies are tough to make. The most successful have to transcend the drama and excitement inherent in sports themselves; why watch a movie about basketball when you could simply watch a great basketball game?
But when done right, sports movies offer more depth than the average game, illuminating not just the sport depicted, but the deeper part of human nature that makes us love watching other people play games. The next time you fire up Netflix, hit play on one of these titles.
Becoming Zlatan (2016)
Zlatan Ibrahimović proves that genius requires a touch of madness. Becoming Zlatan digs deep to find rarely seen interviews and archival footage of a young superstar in the making, painting a full picture of a star who's won championships in virtually every country he's played. Eccentricities can be forgiven in a player with such competitive drive, and who can do this.
Bigger, Stronger, Faster* (2008)
This documentary will make you question everything. Are steroids... not that bad? Filmmaker and steroid user Christopher Bell doesn't seem to think so, but his exploration of the topic goes far deeper than pure propaganda. The nature of performance, competitiveness, and our increasing ability to modify -- not necessarily improve -- the human body all come under scrutiny. You may not agree with his conclusions, but Bell asks the right questions.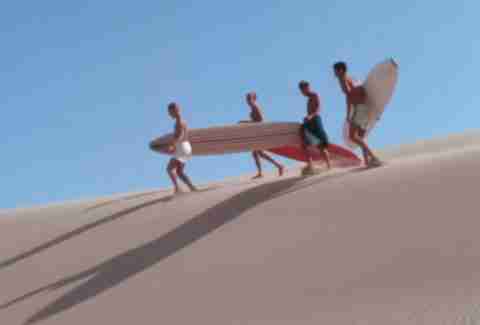 The Endless Summer (1966)
What happens when you spend your days traveling around the globe, hunting warm weather and big waves? An endless summer, as chronicled in this seminal documentary that set the standard for surfing films and sports documentaries in the decades to come.
GLOW: The Story of the Gorgeous Ladies of Wrestling (2012)
Now that Netflix has its own fictionalized series about the short-lived women's professional wrestling league and television show in the late 1980s, GLOW has achieved more widespread recognition. But the 2012 documentary look at the league has everything you could want in a sports movie: inspiration, humor, tragedy, heartbreak, redemption, and the feeling that you could never, ever do what they did.
The Mighty Ducks (1992)
It's Gordon Bombay! The Mighty Ducks! It's a classic for a reason. Remember: Ducks. Fly. Together.
No No: A Dockumentary (2014)
Anyone who was a fan of the brilliant animated short that brought to life the infamous Dock Ellis LSD no-hitter will do themselves a favor by watching this in-depth examination of Ellis, the drug culture of Major League Baseball, and the game that landed Dock in the history books. Bonus: You don't need to be high as a Georgia pine to watch it.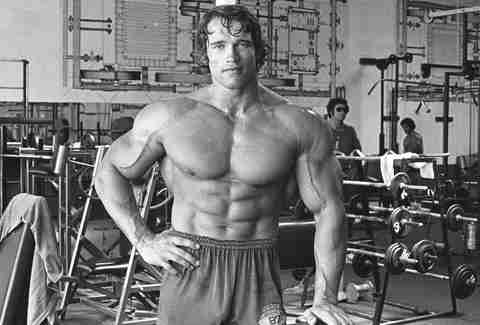 Pumping Iron (1977)
Like a nice cognac propped up by the bulging biceps of a bodybuilder, or the career of a renaissance man turned scandal-ridden former politician, Pumping Iron gets better with age. It's still unbelievable that this is Arnold Schwarzenegger -- THE Arnold Schwarzenegger! -- joking around, talking shit, smoking pot, winning bodybuilding competitions. Tracking the training of Schwarzenegger and his competition as they prepare for the 1975 Mr. Universe and Mr. Olympia competitions, Pumping Iron is simply a must watch no matter your interest in bodybuilding or Schwarzenegger.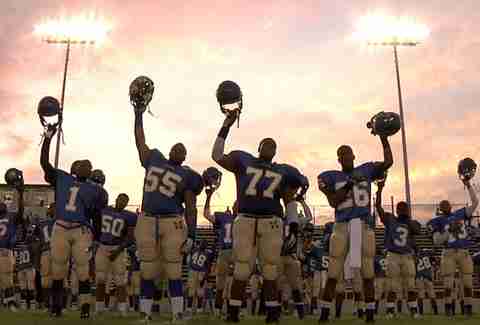 Undefeated (2011)
Winner of the Academy Award for Best Documentary Feature, Undefeated tells the remarkable story of Memphis, Tennessee's Manassas Tigers, who have a storied tradition of losing. When a new coach turns the program around and the team is on the verge of actually winning something, the tension builds as everyone wonders: Do they actually have what it takes?
Sign up here for our daily Thrillist email and subscribe here for our YouTube channel to get your fix of the best in food/drink/fun.