You have approximately zero good reasons to not attend a music festival this summer.
Short on cash? There are plenty of affordable festivals to fit even the tightest of budgets. Nothing happening in your neck of woods? With literally hundreds of festivals happening across the US, you'll never really be that far from a viable option. Hate camping, crowds, or the sun? Don't worry -- you'll be able to find festivals that dodge all three.
But with so many great choices, narrowing down your perfect music festival is a dubious, if not completely overwhelming, task. That's why we've put together this comprehensive guide to help you find your dream festival. Whatever you choose, make sure you drink a lot of water.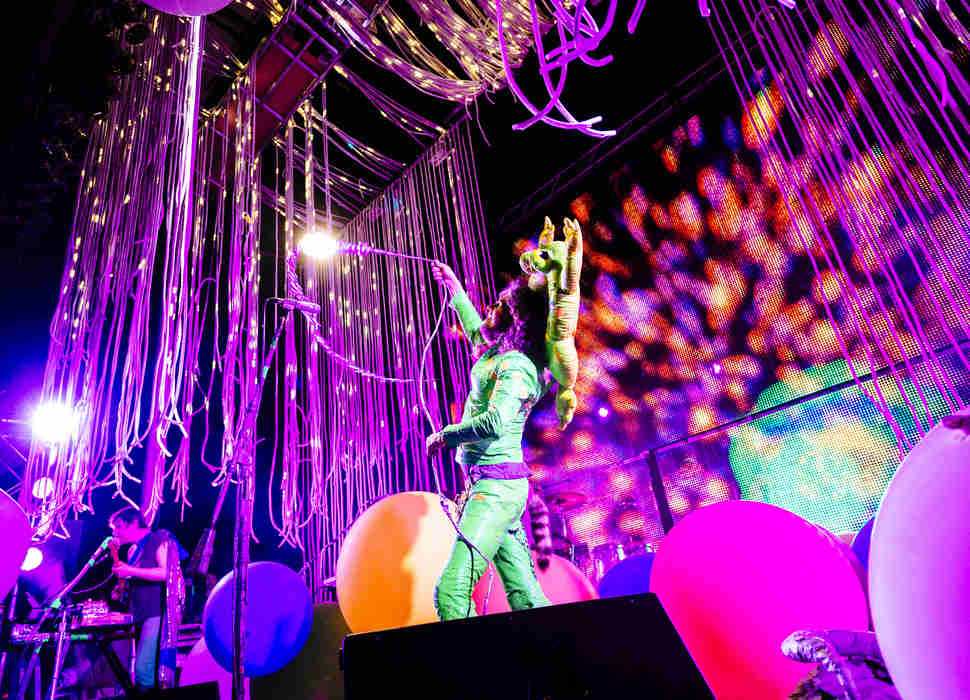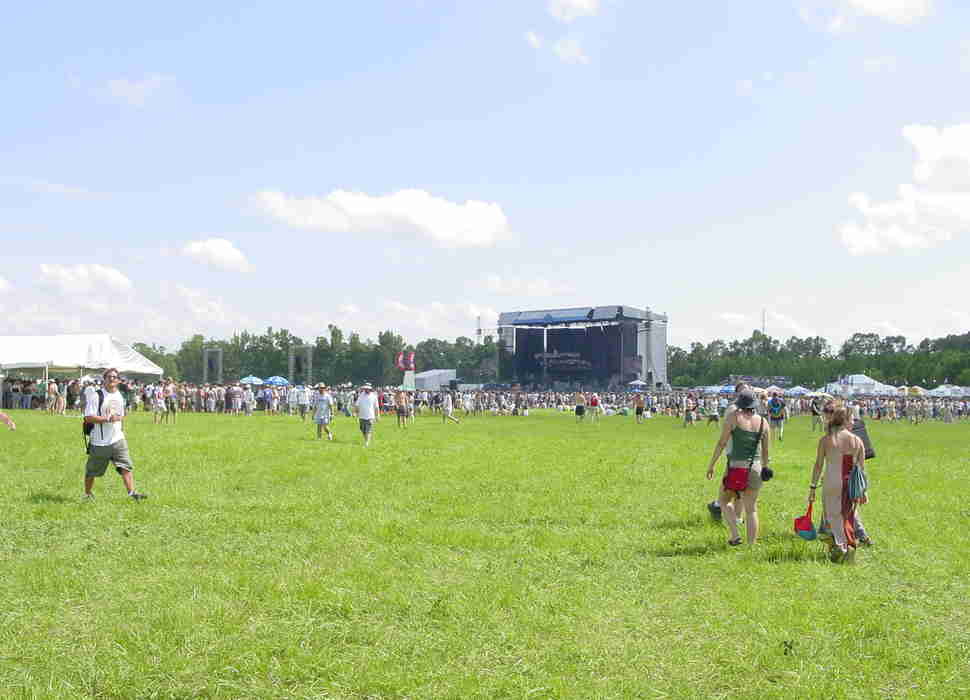 Everything else
If, for some reason, none of the above festivals satisfy your summer music cravings, here's everything else going down: 
Purple Hatter's Ball (Live Oak, FL, June 2-4)
Roots Picnic (Philadelphia, PA, June 3)
Free Press Summerfest (Houston, TX, June 3-4)
Blue Ox (Eau Claire, WI, June 8-10)
Carolina Country (Myrtle Beach, SC, June 8-11)
Disc Jam (Stephentown, NY, June 8-11)
Live 105 BFD (Mountain View, CA, June 10)
LaureLive (Russell & Chester Township, OH, June 10-11)
Country Jam (Grand Junction, CO, June 15-18)
4 Peaks (Bend, OR, June 15-18)
Vans Warped Tour (Multiple cities, June 16-August 6)
Country Summer (Santa Rosa, CA, June 16-18)
What The Festival (Wolf Run Ranch, OR, June 16-19)
ROMP Fest (Owensboro, KY, June 21-24)
Country Fest (Cadott, WI, Jun 22-25)
Kate Wolf Music Festival (Laytonville, CA, June 22-25)
Paradiso (George, WA, June 23-24)
Solid Sound Festival (North Adams, MA, June 23-25)
Bonanza Campout (Heber, UT, June 23-25)
High Sierra (Quincy, CA, June 29-July 2)
80/35 (Des Moines, IA, July 7-8)
RIDE Festival (Telluride, CO, July 8-9)
Levitate Festival (Marshfield, MA, July 8-9)
Brooklyn Hip-Hop Festival (Brooklyn, NY, July 10-16)
Rock Fest Wisconsin (Cadott, WI, July 13-15)
Northwest String Summit (North Plains, OR, July 13-16)
Great South Bay (Patchogue, NY, July 13-16)
Chicago Open Air (Bridgeview, IL, July 14-16)
Country Jam USA (Eau Claire, WI, July 20-22)
Country Thunder Wisconsin (Twin Lakes, WI, July 20-23)
GrassRoots Fest (Trumansburg, NY, July 20-23)
Capitol Hill Block Party (Seattle, WA, July 21-23)
OZY Fest (New York, NY, July 22)
FloydFest (Floyd, VA, July 26-30)
XPoNential Music Festival (Camden, NJ, July 28-30)
RockyGrass (Lyons, CO, July 28-30)
Mountain Home (Elmore County, ID, July 29-30)
Mo Pop (Detroit, MI, July 29-30)
Musikfest (Bethlehem, PA, August 4-13)
Hinterland (Saint Charles, IA, August 4-5)
ARISE (Loveland, CO, August 4-6)
Oregon Jamboree (Sweet Home, OR, August 4-6)
Hard Summer (Fontana, CA, August 5-6)
The Peach (Scranton, PA, August 10-13)
Summer Set (Somerset, WI, August 11-13)
Elements Fest (New York, NY, August 12-13)
Oregon Eclipse (Big Summit Prairie, OR, August 17-23)
515 Alive (Des Moines, IA, August 18-19)
Psycho Las Vegas (Las Vegas, NV, August 18-20)
Maha (Omaha, NE, August 19)
Project Pabst (Portland, OR, August 26-27)
Burning Man (Black Rock Desert, NV, August 27-September 4)
Breakaway (Columbus, OH, September 1-2)
North Coast (Chicago, IL, September 1-3)
Bass Center (Hampton, VA, September 1-3)
Dancefestopia (Kansas City, MO, September 7-10)
Middle Waves (Fort Wayne, IN, September 15-16)
Telluride Blues (Telluride, CO, September 15-17)
FreshGrass (North Adams, MA, September 15-17)
Cayuga Sound (Ithaca, NY, September 22-23)
Imagine (Hampton, GA, September 22-24)
LouFest (St. Louis, MO, September 9-10)
Sign up here for our daily Thrillist email and subscribe here for our YouTube channel to get your fix of the best in food/drink/fun.