54 Movie, TV, Music, and Meme Moments That Made Our Summer
The summer, a time for loud car radio, staycation binge-watching, and movie theater air conditioning is nearly over. Luckily for you, we're not ready to say goodbye. Check out our hub of the best of summer movies, TV shows, and music for recommendations on how to keep the good times rolling.
Between record-breaking heat, global crisis, never-ending Harambe jokes, a steady stream of political barking, and the constant anxiety of keeping shit together (if you're reading this from the DMV line... we're sorry), the last four months of existence were... a bit much. That's why we invented "escapism" -- the comfort of movies, TV shows, albums, and meme ephemera is legit. Thankfully, summer 2016, like a yin to the yang, came through with the counterbalance.
To keep you keeping on, we've collated every bit of fun we've had this summer. Here's the pop that popped, in no particular order.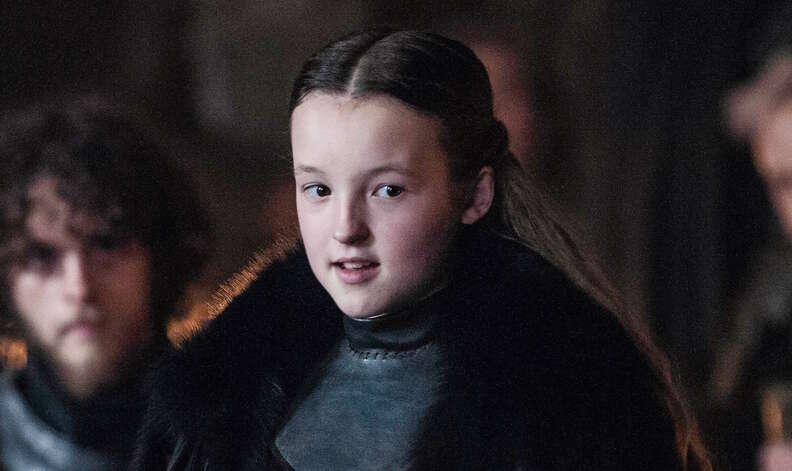 1. Every Lyanna Mormont mic drop, aka every Lyanna Mormont line
2. The hours of exercise we clocked while playing Pokémon Go, including the natural jaw stretches sustained from gawking at Pokémon Go fever
3. The Mr. Robot episode where Elliot (Rami Malek) head-trips into a '90s-era sitcom, giving us a reason to finally watch Fuller House
12. The appropriation of Arthur the Aardvark's fist as 2016's go-to symbol of anger
13. Chad from The Bachelorette saying with all sincerity, "In other words, it is not a wise decision to poke the Chad-bear"
14. "Panda, panda, panda, panda, panda, panda..."
15. The gut-splashing, skull-burning, narrative-defying stupidity of the DOOM reboot
16. Carly Rae Jepsen's E•MO•TION: Side B, a quick-put-down-the-windows-there's-still-time-to-blast-this-one pop gift
22. The blissfully awful pun on this Central Intelligence poster
23. The 782nd level of Two Dots
24. Nicki Minaj's convoluted, racy, joyous, shade-throwing, heavily Instagrammed relationship with Meek Mill, a soap opera for the Internet age
25. The ratio of Jared Leto's Suicide Squad set horror stories to the amount of Jared Leto actually in Suicide Squad
26. Andre 3000's not-quite-a-Drake-diss verse on the Frank Ocean album: "So low that I can give a fuck about what is trending"
27. BoJack Horseman's "2007" episode, the pinnacle of referential humor
34. The continued adventures of YouTube stars Brianna and Jaelin White, who moved to Chicago, fled after a stranger punched Jaelin in the face, went viral for all the wrong reasons, and continue to produce makeup tutorials and confessional videos from the comfort of their original Arizona pad (just like every other married couple fresh out of high school)
35. Outcast, the show that scared the crap out of us, made exorcisms cool again, and that you're probably not watching because it's on Cinemax
36. Kate McKinnon in Ghostbusters, or... Kate McKinnon in everything, really
37. Making a Murderer's Brendan Dassey's overturned conviction, and one porn company's plans to send the guy to WrestleMania
38. The fake TMZ scenes in Popstar: Never Stop Never Stopping
39. Seth Rogen's brand of gratuitous getting-away-with-it images, beginning with Neighbors 2 (a newborn baby's foot sticking out of a mother), turning violent with Preacher (a chainsaw fight in a church), then transcending to the truly unseeable in Sausage Party (an anthropomorphic food orgy)
49. The Game of Thrones-inspired "Hold the Door" movement, a rare real-world meme
50. Hamilton's run at the Tony Awards and Lin-Manuel Miranda's pre-show round of Carpool Karaoke
51. X-Men: Apocalypse's title sequence, which found room for Jesus Christ, Nazis, and strands of mutant DNA
52. Paparazzi shots of Taylor Swift and Tom Hiddleston's completely, absolutely, 100%, totally not-set-up walk along a rocky beach
53. Jason Bourne: for when you need a little Jason Bourne, but don't want to get too serious about Jason Bourne
54. Did we mention Stranger Things?
Sign up here for our daily Thrillist email, and get your fix of the best in food/drink/fun.
Follow the Thrillist Entertainment editors on Twitter @ThrillistEnt.