Ah, the teenage years, those glorious days when everyone is an immature, hormone-addled ball of energy trying to figure out how to be a person in the world, and also how to get to that party literally everyone will attend after homecoming. While many movies chronicling this period of human development are fun and lighthearted, even the bounciest offer a darkly comforting reminder: You survived.
Put on your varsity jacket, grab your Trapper Keeper, and stream these essential teen movies on Netflix. Remember, if you can't get enough of these teen dreams, check out the best teen TV shows on Netflix.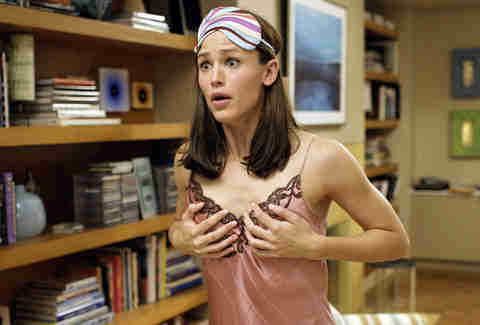 13 Going on 30 (2004)
What if Big, the Tom Hanks classic about a little boy upgraded to an adult body, got gender-swapped? Jennifer Garner showed us what that would look like in this feel-good rom-com, which transports her 13-year-old Jenna from her 1987 birthday party to adulthood 17 years later. Wouldn't you know, wish fulfillment isn't all it's cracked up to be -- but Mark Ruffalo makes it bearable as Jenna's charming love interest.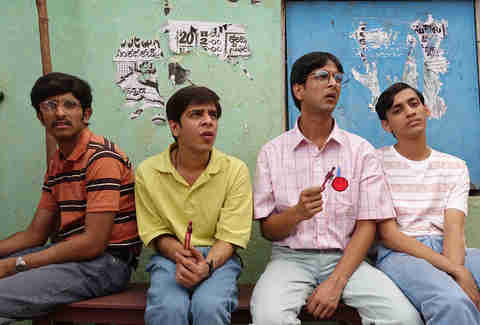 Brahman Naman (2016)
Truly, nothing can spice up a school quiz tournament like the quest to lose your virginity. This '80s-set Netflix original sends a Bangalore trio of high school horndogs to Calcutta to win on both counts.
Can't Buy Me Love (1987)
Want a good excuse to see McDreamy before he was McDreamy? Steve Rash's quirky '80s teen comedy will transport you and Patrick Dempsey back to high school, where his nerdy character (a "social leper") pays the most popular girl there (the late Amanda Peterson) $1,000 to be his girlfriend. Along the way, the couple teaches each other important social lessons, experiences great hairdos, and, oh yeah, takes part in this insane and real dance scene. Queue it up.
The Craft (1996)
Neve Campbell, Fairuza Balk, Robin Tunney, and Rachel True star in this mid-'90s gem that imagines a high school group of misfits as a literal witch coven. The in-fighting, backstabbing, and jealousy that might be found in any stereotypical teen movie culminate in a series of competing spells, attempted murder, general mayhem, and a climactic fight scene between Tunney's Sarah and Balk's Nancy. It's as action-packed as a teen movie can get.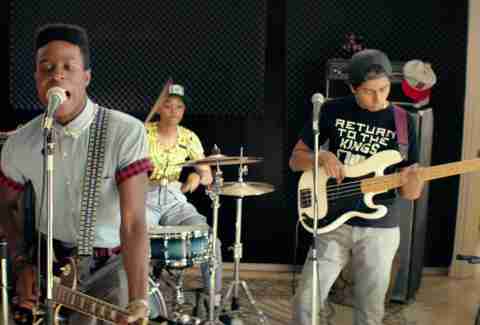 Dope (2015)
Dope, about a trio of high school geeks who find themselves swept up in a drug caper, arrived at a moment in the culture when early hip-hop nostalgia is at an all-time high. Boasting a soundtrack that balances classic tracks from A Tribe Called Quest, Public Enemy, and Nas with modern performers A$AP Rocky, Tyga, and others, the 2015 Sundance breakout film overcomes a story that drags a bit down the stretch via engaging performances, notably from Shameik Moore, who plays old-soul teen lead Malcolm, and impeccable music direction (thanks, Pharrell). Like in high school, good taste counts a lot in teen movies -- and Dope has wild style to spare.
Girl Asleep (2015)
Defining Girl Asleep, the 2015 adaptation of screenwriter Matthew Whittet's play, presents difficulties. Is it a comedy? A magical-realistic drama? Fantasy? Coming-of-age story? A period piece about 1970s Australia? The combination of all these elements creates a mesmerizing mishmash of a movie about Greta Driscoll, who gets transported to another world on the brink of her 15th birthday.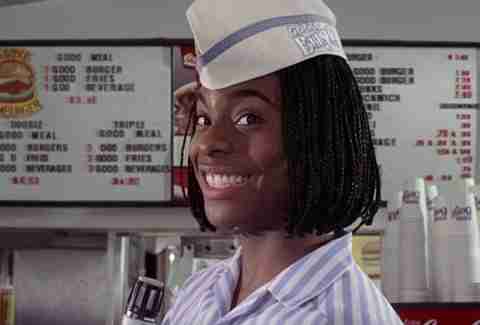 Good Burger (1997)
Welcome to Netflix, home of Good Burger, which you should watch in short order. Kenan Thompson and Kel Mitchell spun off a popular sketch from Nickelodeon's All That to make this rowdy comedy about teens who spend the summer working at their friendly neighborhood fast-food stand and the Nick slime-worthy gaffes that result from a foul burger-chain rivalry. With cameos from Shaq and Sinbad, French-fry gags, and a brawl over an insanely tasty secret sauce, you'll be snort-laughing milkshake out your nose in the first 10 minutes.
Grease (1978)
Even if you know every word to "Greased Lightning" and "Summer Nights" by heart -- which you probably do, given that Grease is the best-selling movie soundtrack of all time -- the original high school musical is worth an annual rewatch to remind yourself of the outfits, the songs, and how hot young John Travolta and Olivia Newton-John used to be. Well-a well-a well-a huh!
Heathers (1988)
Like Mean Girls but with murder, this dark '80s cult classic features Winona Ryder and Christian Slater at their peak cool as two young lovers who start bumping off the popular kids in their high school (including a group of pre-Plastics mean girls all named Heather). While the film flopped at the time, the movie seemed pre-destined to be a cult classic, packed as it was with iconic images and lines: Veronica's monocle, the red power scrunchie, the croquet-playing, "What's your damage, Heather!?," and of course, "Fuck me gently with a chainsaw." Years ahead of its time, Heathers was a sharp satire of sickly sweet '80s teen movies, a lethal dose of cinematic Drano that we still can't believe ever got green-lit (and that certainly wouldn't pass muster in today's post-Columbine world).
High School Musical (2006)
The Disney Channel original that put Zac Efron and Vanessa Hudgens on the map 10 years ago is a total trip today. If you can stand a teen dramedy with a corny-sweet teeny-bopping soundtrack, Troy and Gabriella's budding romance and bucking of the high school hierarchy will warm your frigid heart. Honestly, it's worth watching for a look back at Efron's shaggy man-bangs alone. (Bonus: If you can't get enough saccharine song-and-dance numbers, HSM 2 is streaming on Netflix, too.)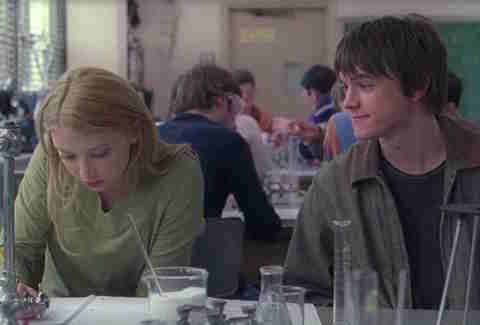 Keith (2008)
Transport yourself to the simpler time of high school, when infatuation easily turned to love, angst ran as a steady undercurrent to all other emotions, your upcoming AP exam determined your entire future, parents interfered without knowing ANYTHING, and you had to deal with a dude named Keith as your lab partner. If you're looking for tearjerking, tragic teen romance, grab the tissues and sit down with Keith, which star-crosses the seemingly carefree titular character with Natalie, a focused student with Duke ambitions. Turns out, Keith's got a secret he doesn't want to share.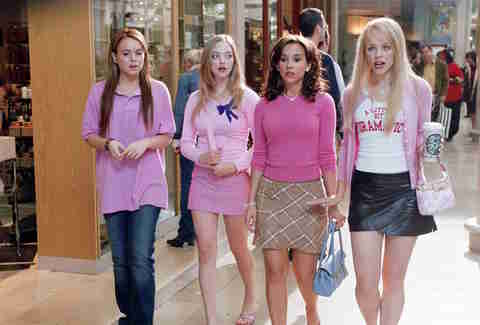 Mean Girls (2004)
Back in 2004, Lindsay Lohan was a tween icon and Tina Fey was that lady from "Weekend Update." Fey's feature-writing debut that year set the tone for smart teen comedy to come, giving us a Burn Book's worth of uproarious quotes and alerting the world to Rachel McAdams' talent in the process. Watch this instead of trying to lose 3 pounds.
Sign up here for our daily Thrillist email, and get your fix of the best in food/drink/fun.