Ah, the teenaged years. Who can resist the allure of nostalgia for the days when wild hormonal fluctuations ruled every decision; when laughable, superficial beliefs could define personhood; when it felt like no one understood you despite the fact that you tried desperately to fit in and not say the wrong thing, for fear of mass reprisal that could end life as you knew it?
Yes, those were heady times, far different from the life you now lead. Fortunately, Netflix has made it easy for you to reminisce about the halcyon days of youth without ever leaving your couch. These are the best teen TV shows on Netflix.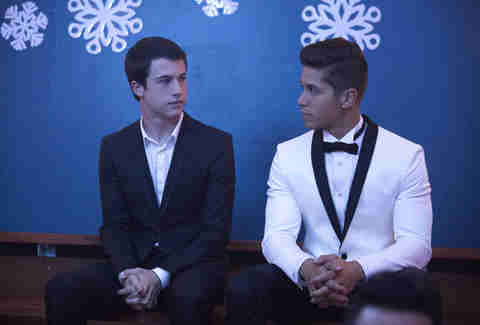 13 Reasons Why (2017)
Whether you've read the source material or not, Netflix's latest teen drama will ensnare you. Brian Yorkey's adaptation follows Clay (Dylan Minnette), a Liberty High student who receives seven cassettes defogging his crush's mysterious rationale for suicide. Dramatic by nature but effective in execution, 13 Reasons Why unspools an addictive story while touching upon heavy issues like depression, driving under the influence, and sexual consent. It might seem over the top at times, but that's the way high school was and is. The heartbreak is real.
Freaks and Geeks (1999-2000)
Like its awkwardly dressed and perpetually yearning protagonists, Paul Feig and Judd Apatow's ode to the pain of adolescence was destined to be an outcast from the start. Its presciently selected cast -- including Seth Rogen, Jason Segel, James Franco, John Francis Daley, and Martin Starr -- anchored a show that was perhaps too prickly and personal to catch on with NBC's mainstream audience, but it lives forever on Netflix. So, like Starr's achingly joyful Bill Haverchuck watching Garry Shandling after school, make yourself a grilled cheese, grab a glass of milk, and get ready to find some pockets of transcendence amidst the misery.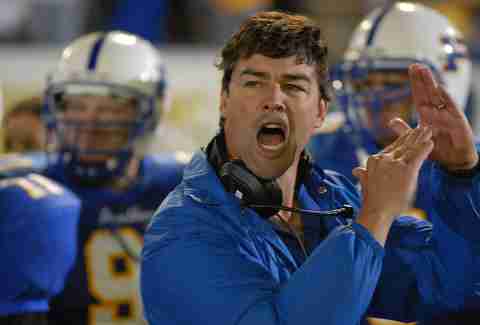 Friday Night Lights (2006-2011)
Sure, the television adaptation of the movie adaptation of the book veers frequently into sentimentality, outright conservatism, and cheap melodrama, but it's these qualities that make it an essential piece of American television. High-school football serves as the perfect medium to explore the 21st-century American experience, and the qualities above are part of the deal. With knockout performances from Kyle Chandler and Connie Britton, it's almost too easy to get sucked into the Dillon Panthers' football life.
Gilmore Girls (2000-2007)
In case you haven't heard, Netflix revived Gilmore Girls -- so you can catch up with this wisecracking mother-daughter duo before watching the four-episode follow-up. The show takes place in the quirky small town of Stars Hollow and features a dynamic supporting cast so fully fleshed, you'll feel like a local after your first hour. For extra credit, the Gilmore Guys podcast dissects the series episode by episode, providing a present-day watercooler for your thoughts on a 17-year-old show.
Glee (2009-2015)
With shows like Nip/Tuck, American Horror Story, and The People v. O.J. to his name, TV maven Ryan Murphy earned his reputation for spilling blood. But with Glee, Murphy and co-creators Brad Falchuk and Ian Brennan (Scream Queens) spill their guts, setting observations on gender, sexuality, relationships, disability, family, and teenhood to song. Those who saw the show's 30-second ads during its six-season run know Lea Michele's bubbly Rachel, the comical rivalry between music teacher Will Schuester (Matthew Morrison) and cheerleading coach Sue Sylvester (Jane Lynch), and the non-stop re-engineering of classic songs into pop a capella hits. But there's more to Glee than jazz hands and major chords; when these kids belt "Don't Stop Believin'," they beam those notes through a social shitstorm of Murphy's creation, and the journey is typically sweet.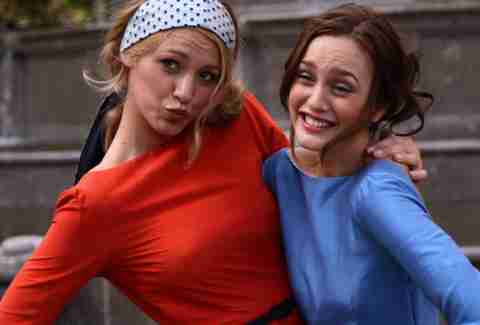 Gossip Girl (2007-2012)
While it's now known primarily as the show responsible for making Blake Lively and Leighton Meester famous, Gossip Girl's strength is delighting in the outsize amorality of elite high-schoolers on New York City's Upper East Side. This rarefied setting is a playground for the calculating, ambitious, backstabbing exploits of characters with surnames like "van der Woodsen," "Waldorf," and "Archibald." After plowing through your fifth episode in a row and experiencing a strange desire to get brunch and take a weekend shopping trip to Paris, you may hate yourself a little bit... but not enough to stop watching.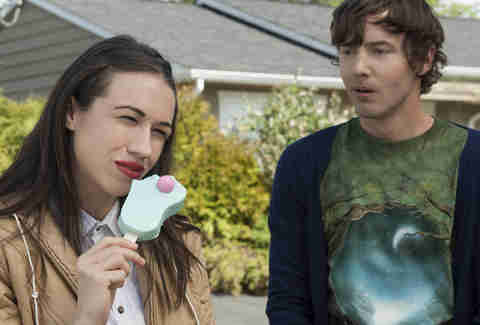 Haters Back Off (2016-present)
Haters Back Off plays as an origin story for YouTube sensation Miranda Sings (Colleen Ballinger's internet persona), who has amassed millions of subscribers by caking on lipstick, dissing famous people, abusing the English language, and uploading tutorials on everything from dancing to making "TACO BELL POPCISCLES" [sic]. But Haters, co-created by Ballinger and her brother Christopher, focuses less on those vids and more on Miranda's offline pursuit of fame -- love, betrayal, and tragedy all making cameos along the way.
Jane the Virgin (2014-present)
Yes, the title, the premise, the plotlines on this CW series are all ridiculous. But it's a telenovela -- it's supposed to be over the top. What's truly unbelievable about Jane is how many serious, controversial issues it makes palatable without moralizing (#ImmigrationReform). Somehow, a melodrama about an accidentally artificially inseminated virgin raising a baby while flitting back and forth between the vertices of a love triangle, which takes place in a world populated by drug lords, secret twins, evil professors, and a police department conspiracy, manages to strike the simplest emotional and comic beats week after week. Jane deserves praise for its bilingual storytelling, strong female relationships, and uncommon mastery of a narrator's chyrons... but ultimately, we watch it because it's just plain fun.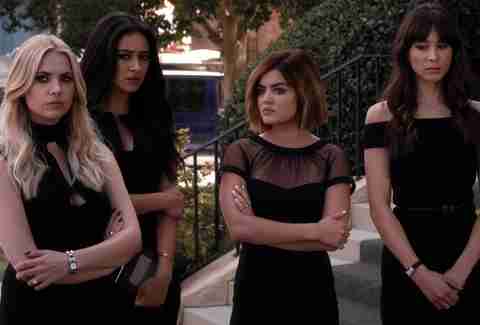 Pretty Little Liars (2010-present)
After four teen girls lose their best friend Alison, an anonymous menace, "A," appears to expose the clique's dirtiest secrets. PLL -- based on Sara Shepard's mystery YA series of the same name -- follows the quartet as they try to unmask A and learn what really happened to their fearless leader. If you've ever found yourself popping open a 5.68oz can of Pringles, saying, "I swear on everything holy that I will only eat five -- that's right, five -- chips this time," only to dump the tube upside down to fish out the very last of the jagged scraps minutes later, expect a similar experience here. You'll roll your eyes at the campiness and soapiness, but you'll eat up the delicious intrigue. It's a show that's petty but powerfully suspenseful, somewhat unbelievable but certainly worth bingeing. In fact, you might not even have a choice, for you'll marvel at your lack of self-restraint when you find yourself whispering, "Oh, come on, just one more chip. I mean episode." Godspeed.
The Secret Life of the American Teenager (2008-2013)
"Teenager" is right there in the title! A young Shailene Woodley plays a 15-year-old who finds out she got pregnant at band camp; Molly Ringwald plays her mother; a Christian girl strikes up a friendship with a wild child; infatuation turns to love turns to hate turns to infatuation again in ridiculously short timespans; John Mayer songs pepper the soundtrack. It's like the writers wanted to stuff every teen trope into a crowded locker, but the show succeeds as a reminder of how serious the tribulations of high school felt -- whether or not they had the real-world consequences of an unintended teen pregnancy.
Skins (2007-2013)
Hormonal teens. Lots of bad decisions. Zero fucks. Upon first viewing, Skins might feel like the British version of Project X or Veep's vulgar little sibling. But there's much more to the rampant sex and social one-upmanship that riddles Roundview College. Each cleverly scripted installment -- told from a different character's point of view -- meshes foul-mouthed humor with the gritty personal details of subjects like mental illness, family dysfunction, and race. The combo makes for some potent concoctions, ones that manage to pulse with an electrifying rhythm, even though many of Roundview's students (played in early episodes by the big-name likes of young Nicholas Hoult, Dev Patel, and Daniel Kaluuya) are mired in the mind-numbing ennui between childhood and adulthood. After a couple episodes, you'll find yourself obsessing over these deftly drawn kids, what their futures look like, and whether their anarchic exploits will make them or ruin them.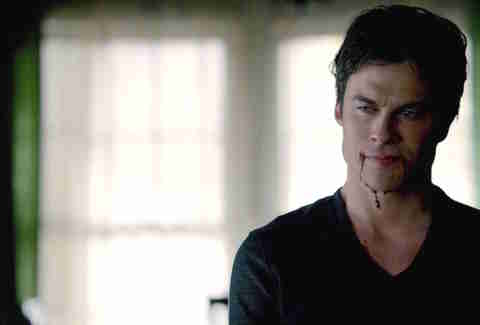 The Vampire Diaries (2009-2017)
Here's the pitch: not one, but two hot vampire brothers. While it premiered back in 2009 at the sparkly peak of Twilight mania, this supernatural teen soap has more in common with co-creator Kevin Williamson's witty '90s work -- Dawson's Creek and Scream -- than it does with Stephenie Meyer's po-faced novels. Based on a series of books by YA writer L. J. Smith, the show brings you into the inner life of a newly orphaned high-schooler named Elena (Nina Dobrev) who gets pursued by sultry, good vamp Stefan (Paul Wesley) and his equally sultry, evil bro Damon (Lost's Ian Somerhalder). There's love triangles, complicated mythology, crazy plot twists, and countless scenes where yokels get bit in the neck by pale guys with great hair. But its the wry, almost Buffy-like comic tone that keeps you coming back.
Sign up here for our daily Thrillist email, and get your fix of the best in food/drink/fun.