With all the hype surrounding Netflix, the current king of streaming, it's easy to forget that other services have carved out a nice chunk of the market, and are quickly gaining ground.
Case in point: Hulu, which offers a ton of options when you're in a Netflix rut. To get you started, here are five underrated comedies you can binge to expand your streaming horizons.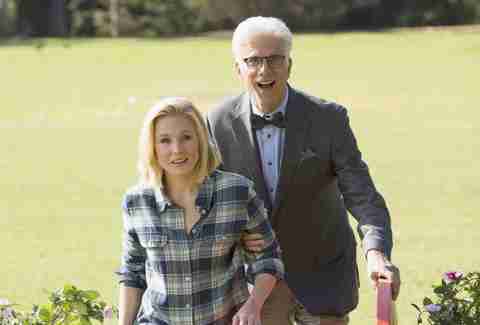 The Good Place (2016-present)
Mike Schur (Parks and Recreation) set his sights on the afterlife for this cheeky sitcom, which sends Kristen Bell's Eleanor to the titular heavenly community by mistake after she dies. To avoid getting sent where she belongs -- the bad place -- Eleanor enlists Chidi (William Jackson Harper) to teach her how to be decent, tricking neighborhood architect Michael (Ted Danson) and a kooky cast of neighbors into letting her stay. Half the fun is exploring the world Michael has created, and watching Eleanor fake her way to kindness is a real treat. As a bonus, the finale's huge twist sets up a juicy second season.
Watch the trailer here.
Home Movies (1999-2004)
This Cartoon Network classic features outstanding work from one-liner master Mitch Hedberg and H. Jon Benjamin, the current voice of Sterling Archer and Bob Belcher. It became a cult hit for a reason, with Adult Swim-friendly characters like an alcoholic coach, a hippie pastor, and Brendon, a kid who makes the titular home videos. Revel in the weirdness (and the lawn gnomes).
Watch a clip here.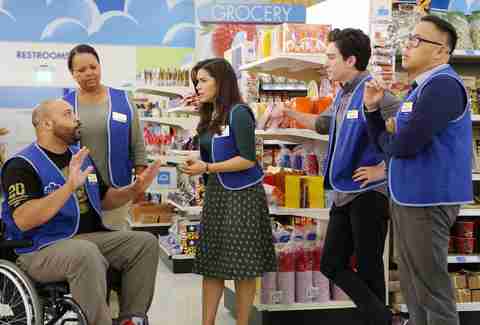 Superstore (2015-present)
Wondering what show took the baton from workplace reality spoofs like The Office, Parks and Rec, and Community? It's Superstore, the NBC comedy set in a big-box chain. You'll get the full range of classic jokes about anti-racism corporate videos, self-important managers, and awkward relationships delivered by a solid cast that includes America Ferrera (The Sisterhood of the Traveling Pants) and Ben Feldman (Mad Men).
Watch the trailer here.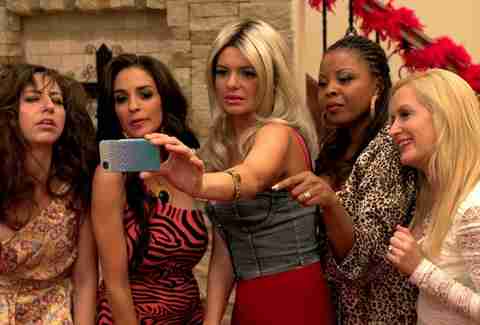 The Hotwives of Orlando/Las Vegas (2014-2015)
Bravo's Real Housewives franchise lends itself well to parody, so Hulu jumped on board with its Hotwives series. You know all the archetypes, and they're taken to their gaudiest possible limits against the backdrop of America's two gaudiest cities.
Watch the trailer here.
The Carmichael Show (2015-present)
For this NBC show's first two seasons, comedian Jerrod Carmichael has used the traditional multi-cam sitcom format to tackle topics that go unexplored on most shows: the Black Lives Matter movement, transgender issues, and more. The NBC comedy leans on its deeply funny characters to take aim at even more societal ills, but instead of feeling like an unwanted Facebook post from your crazy uncle, it's like a real conversation.
Watch the trailer here.
Sign up here for our daily Thrillist email, and get your fix of the best in food/drink/fun.