You already know about the best of the best on Netflix and Hulu -- what about Amazon?
Over the years, Prime has built up the sort of library TV aficionados dream of. You really should pony up for an HBO GO or HBO NOW subscription to watch classics like The Wire or binge Game of Thrones, so we've left HBO titles available on Prime off the list. We've also skipped series that don't have all their seasons Prime-ready; after all, if you can't binge the whole thing, is it really worth starting? Below you'll find everything you need for prime... viewing.
24 (2001-2010)
Next time you think you're having a long day, try to unwind with the Kiefer Sutherland-starring spy melodrama. Each season sees his Jack Bauer facing a perilous terror plot that must be foiled in the course of one harrowing day -- which famously unfolds in real time, with each hour-long episode standing in for one in his no-good, very bad day. With a series reboot, subtitled Legacy, coming to FOX early next year, now's the perfect time to catch up on CTU backstory.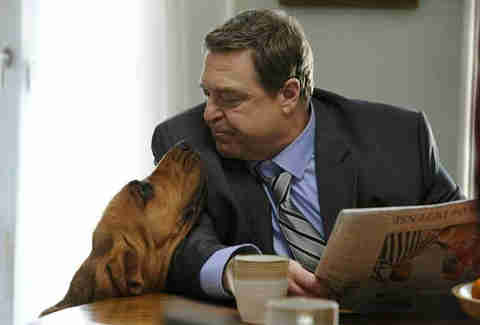 Alpha House (2013-2014)
This two-season political satire series from Doonesbury creator Garry Trudeau adds yuk-yuk sitcominess to the 47-year-old comic strip's policy wonk humor. Think Veep for the Cheers crowd. The show follows four Republican Senators (played by John Goodman, Clark Johnson, Matt Malloy, and Mark Consuelos) who spend their days on Capitol Hill, their nights in a row house they rent together, and most waking moments trying to do as little work as possible. This proves difficult. If Sarah Palin isn't ripping them for being left of the Tea Party, LGBTQ activists are decrying their social indifference. With cameos from Hollywood veterans (Bob Balaban, Cynthia Nixon) and politicians (Elizabeth Warren, John McCain) alike, Alpha House is low-key lampooning that reminds us there was a time when TV could feel crazier than real life.
Anthony Bourdain: A Cook's Tour (2002-2003)
Before No Reservations and Parts Unknown, Anthony Bourdain was a freshly famous chef giddy at the chance to travel the world and eat for a living. It's certainly less polished than its descendants, but if you're a Bourdain completist, you'll get a kick out of the opening sequence, which features Bourdain shouting out orders in a stylized kitchen shot, then stepping outside to smoke a cigarette. Badass chef alert!
Bosch (2014-present)
Bosch hits on all of the conventions of police detective dramas, and hits them hard (including having a handful of The Wire alums in its rotation), so you kind of want to dislike it. Yet the plot is good and quick, and makes you want to watch the next episode. It's essentially a summer beach-read TV show, for better or worse.
Catastrophe (2015-present)
Co-writers and co-stars Rob Delaney (Rob) and Sharon Horgan (Sharon) are an unlikely couple who stick together after a one-night stand. Despite their pettiness and gross-out banter, throughout the half-hour sitcom we realize that these people have a relationship rooted in genuine, deep affection, making their crassness feel inspirational.
Downton Abbey (2010-2015)
Inside the Downton Abbey estate, a high-society British family jostles against the hired help, but this early-20th-century period piece is no ordinary history lesson. Between arranged betrothals, sabotage among the support staff, an influenza epidemic, cancer scares, risky pregnancies, love triangles in perpetual motion, and even murder, the series is a soapy blast dressed up in 1900s finery.
Fleabag (2016-present)
Phoebe Waller-Bridge's one-woman play-turned-six-part-comedy follows the titular character as she wrestles with intimacy and recovers from a tragedy. The Brit import comes packed with dark surprises, Francis Underwood-esque asides, and side-splitting laughs. It's kind of like watching an Annie Hall character trying to survive in London. Catch up now, so you're ready for Season 2.
The Good Wife (2009-2016)
For those of us who have yet to spring for CBS All Access, Prime is a great place to catch up with Alicia Florrick's soapy exploits. Julianna Margulies stars as the titular spouse managing her high-powered career as a defense attorney while her family faces the fallout of her husband's very public political scandal.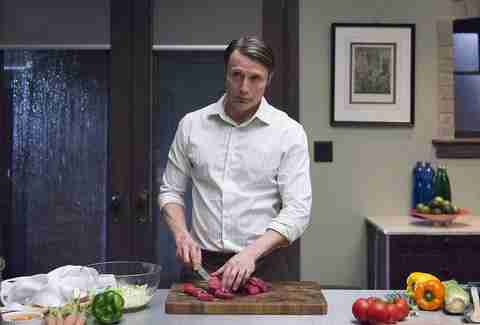 Hannibal (2013-2015)
Sure, you've seen Silence of the Lambs -- but you've never seen Bryan Fuller's version of the titular Thomas Harris novel character, played to creepy perfection here by Mads Mikkelsen. Delve into the psychology of cannibalism with help from Dr. Bedelia Du Maurier (Gillian Anderson), and be warned: Gore levels are severe, though that's balanced out with the most gorgeous cinematography you've seen on the small screen.
I Love Dick (2017-present)
Transparent creator Jill Soloway's second Amazon series is like screen-printed Warhol take on the fire emoji: syncopated, artful, and satisfyingly vicious. Based on Chris Kraus's 1997 art-world-dominating memoir of the same name, the show stars Kathryn Hahn (Bad Moms) as Chris, a failing New York City filmmaker who follows her writer husband, Sylvère (Griffin Dunne), to Marfa, Texas, where he's earned a research fellowship academic sensation Dick (Kevin Bacon). His aura turns the community into a hotbed of intelligentsia and psycho-sexuality, which cracks Chris's world in half. The crass and poetic collide as she pieces it back together, giving Soloway, along with playwright Sarah Gubbins, the opportunity to throw convention out the window. From Louise Bourgeois references to episodes devoted to fourth-wall-breaking flashbacks, I Love Dick does everything it can to pierce the esoteric-yet-essential idea of art and its inseparable companion: sex.
Justified (2010-2015)
Justified, which wrapped up a six-season run last year, is an underrated crime series centered on the uncanny chemistry between the wise-cracking marshal Raylan Givens (Timothy Olyphant) and his childhood pal-turned-career criminal Boyd Crowder (Walton Goggins) as they match wits in rural Kentucky. With a compelling cast of side characters willing to scheme, cheat, and kill at the drop of a Stetson, it's immersive in ways you'll never see coming.
Louie (2010-present)
The Pootie Tang director's autobiographical FX series defies simple categorization, though, hey, let's be real: It's a comedy. Louis C.K. breathed new life into the Seinfeld format, albeit with more navel-gazing for a new generation, so if you haven't seen it, now's your chance.
The Man in the High Castle (2015-present)
Amazon's adaptation of Philip K. Dick's alternate-history dystopia -- what if the Axis powers had won World War II? -- has picked up a solid critical reception for portraying a world where political events didn't turn out as expected, to disastrous effects. At times the pacing and plot drag, but there's enough mystery baked in to make bingeing exceedingly easy.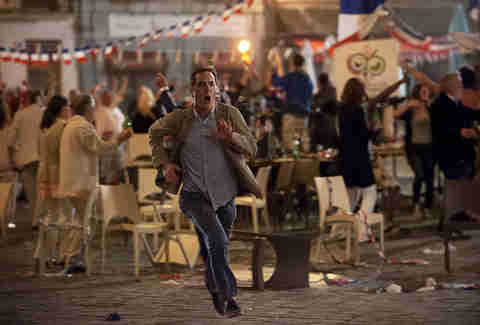 The Missing (2014-present)
The horror of losing a child gets cranked up to 11 in this pan-European anthology series, with both seasons using dual timelines to unspool the mysteries surrounding British parents who lost children abroad. In Season 1, the questions pile up on top of each other when an unexpected clue reopens a missing boy's case after eight years; in Season 2, the missing child is reportedly found more than a decade after her disappearance. The panic and human folly inevitable in times of crisis pack each episode with tension, and you won't be able to resist hitting "Play Next Episode."
Mozart in the Jungle (2014-present)
Inspired by a memoir subtitled Sex, Drugs, and Classical Music, this Golden Globe-winning show tracks the debaucherous antics of orchestra musicians when they step outside the pit. Thanks to Gael García Bernal's eccentric, hotheaded conductor Rodrigo De Souza, what could have been a one-note show about good-looking 20-somethings offers a fresh look inside a well-developed industry that's somehow gotten very little screen time.
Mr. Robot (2015-present)
If you weren't already terrified about the state of modern cybersecurity, drug-addled, mentally unstable hacker Elliot Alderson will have you taping over your webcam in no time. Elliot is pretty much the least reliable narrator you've ever seen on screen, which makes watching Mr. Robot an exercise in scrutiny and perpetual surprises. Catch up on its superb first season while the currently airing Season 2 works its way through its growing pains.
The Night Manager (2016-present)
If you've always wondered what it would be like to see Dr. House transplanted into a John le Carré novel, The Night Manager scratches your bizarrely specific itch. Hugh Laurie stars as a wealthy businessman and "philanthropist," while Tom Hiddleston plays a -- yep -- night manager at an upscale British hotel in Cairo. Hiddleston's character somewhat unwittingly gets caught up in the back-room espionage of the Arab Spring, and, like in most of le Carré's work, the tension arises from the personal and bureaucratic mundanities of the international spy game. It's less 007 and more Mad Men, in other words.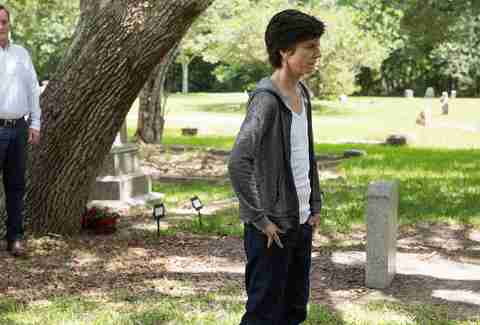 One Mississippi (2015-present)
Louis C.K.! Diablo Cody! Tig Notaro! There are a lot of big names attached to One Mississippi, Notaro's semi-autobiographical dark comedy. "Dark" probably doesn't do it justice: The opening episode features Notaro -- who's undergoing chemotherapy AND has a gastrointestinal disease -- returning home to take her mother off life support. Enter at your own risk, but the humor extracted from dire circumstances rewards viewers who stick with it.
Red Oaks (2015-present)
The '80s teen sex comedy of your dreams. Director David Gordon Green takes us to the country club where one college student spends his summer as a tennis instructor. Think of it as John Hughes meets Richard Linklater.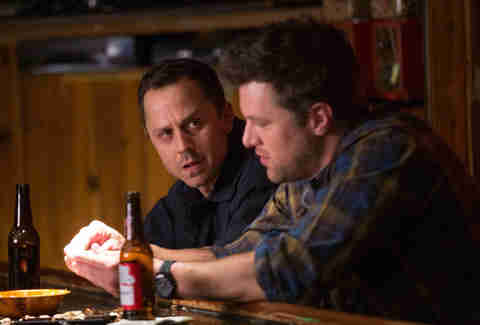 Sneaky Pete (2015-present)
Perhaps the name turned you off. Maybe it was the idea of spending hours watching "that guy" actor Giovanni Ribisi play the titular conman. We get that. But Sneaky Pete's subtle charms materialize if you view it as a companion piece to Justified (Graham Yost serves as showrunner and Margo Martindale plays the wise matriarch of a rural bail-bonds business) and Breaking Bad (Bryan Cranston serves as executive producer and recurs as a Heisenberg-y gangster).
Sons of Anarchy (2008-2014)
Hogs. Guns. Booze. Led by actor Charlie Hunnam, Sons of Anarchy follows members of the eponymous motorcycle club as they wage war in NorCal's underground, one brimming with rival gangs, but devoid of speed limits and order. This is the kind of show where outlaws say shit like, "It isn't easy being king," while wearing lots of leather and sporting tattoos that look like the covers of Avenged Sevenfold albums. It's not all douche central, though, as creator Kurt Sutter makes sure to mix the action with compelling personal tragedies and conflict -- don't sell crank to someone's pregnant ex-wife, for example. You might be surprised how addicted you get to this show, which is well worth the ride.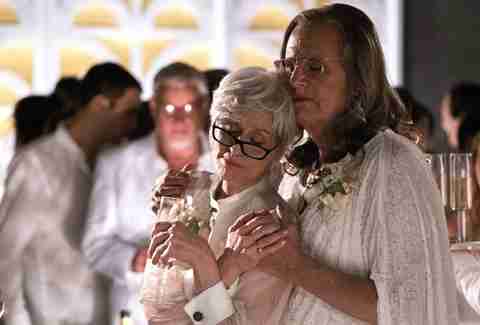 Transparent (2014-present)
When Maura Pfefferman (Jeffrey Tambor) comes out as trans to her family, it sets off an intense reaction among her ex-wife and their self-centered children. Creator Jill Soloway has a trans parent of her own, so it's no surprise that the series does a masterful job of balancing the tense family dynamics and nuanced identity politics with some much-needed comic relief.
Twin Peaks (1990-1991)
David Lynch and Mark Frost's detective series is often credited with instilling television with artful potential. Without Twin Peaks, there'd likely be no Mad Men or Breaking Bad (and both shows nodded to the ABC series). And yet, the show's dreamy, saturated look is really a cherry on top. Twin Peaks is a steady stream of oddball characters and fantastical twists, encountered by FBI Special Agent Dale Cooper (Kyle MacLachlan) as he hunts for the murder of a small-town teenager. Your weird friends love this show. You should too. It's finally time to understand those Log Lady Halloween costumes.
Sign up here for our daily Thrillist email, and get your fix of the best in food/drink/fun.