There might be such a thing as too much TV, but you won't be able to make that case to TV executives. Case in point: Spring is bringing a new slew of shows to their already-stocked networks and streaming services, forcing you to ask, Holy shit, what am I supposed to watch next? yet again.
To help you decide, here's a rundown of the new series (not returning series -- all those are over here) you won't want to miss.
Recommended Video
Ghost Kitchen: Restaurant Gets Help From Community During Coronavirus Pandemic
Snatch
Premiere date: March 16 (Crackle)
Why we're excited: Diamonds. Boxing. Hopefully a dog. The TV version of Snatch looks a lot like the Teen Titans playing in Guy Ritchie's original world -- with stronger female characters and less-severe accents to boot. The updated crime-comedy notably comes with Ron Weasley and Chuck Bass, both of whom say their fight for a stolen fortune will "push it."
Watch the trailer
Marvel's Iron Fist
Premiere date: March 17 (Netflix)
Why we're excited: Primarily because this is the last order of business before Netflix can unveil The Defenders, the all-star quartet of Daredevil, Jessica Jones, Luke Cage, and Danny Rand. Finn Jones (Loras from Game of Thrones) plays Rand, the living weapon who calls himself Iron Fist and returns to New York after being presumed dead for 15 years. If, like some early critics, you're not a fan, treat this series as one super-long credit cookie.
Watch the trailer
Shots Fired
Premiere date: March 22 (FOX)
Why we're excited: Stephan James, Sanaa Lathan, Helen Hunt, and Richard Dreyfuss topline this police drama, which seeks to do an autopsy on a small Southern town -- think Ferguson -- after two racially charged shootings tear its community apart. The socially conscious show will lean heavily into the story's mystery elements, functioning as a whodunit and a whydunit. According to Dreyfuss, it'll probably be "the most current show you'll ever see."
Watch the trailer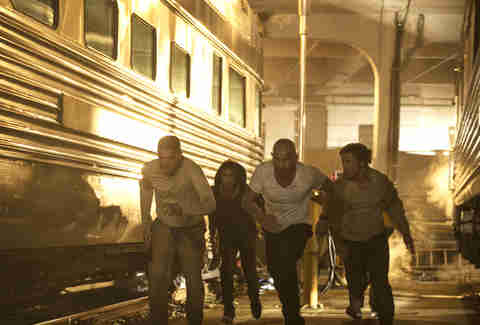 Prison Break
Premiere date: April 4 (FOX)
Why we're excited: That's right: Michael Scofield's alive. He's a little older and he's been working for a terrorist cell, but he's still good at impersonating a moody kid who doesn't want detention. The biggest update in the Prison Break revival? It'll be worldly and much more intense, as you watch Wentworth Miller try to escape a Yemeni prison. "The first season was heavy, but this is real heavy shit," actor Dominic Purcell has explained. "We're dealing with ISIS, we're dealing with ISIL."
Watch the trailer
The Son
Premiere date: April 8 (AMC)
Why we're excited: Based on Philipp Meyer's Pulitzer finalist of the same name, The Son unspools the multi-generational yarn of one ranching-and-oil dynasty's rise to power. Pierce Brosnan stars as influential businessman Eli McCullough, the so-called "First Son of Texas" whose fortune is forged in blood. With any luck, this will be like an easier-to-follow Westworld side quest.
Watch the trailer
Mystery Science Theater 3000
Premiere date: April 14 (Netflix)
Why we're excited: Joel Hodgson's tongue-in-cheek B-movie showcase reboots with a new cast, including Hampton Yount, Baron Vaughn, Felicia Day, and Patton Oswalt. What's more, you'll see such big-name guest stars as Mark Hamill, Jack Black, Bill Hader, and Jerry Seinfeld. Expect singing, misfit humor, and more deliciously low-budget flicks -- think The Colgate Comedy Hour with Jonah Ray.
Watch the trailer
Girlboss
Premiere date: April 21 (Netflix)
Why we're excited: Co-produced by Charlize Theron and helmed by Kay Cannon, this streaming series takes its name from Sophia Amoruso's memoir but fictionalizes the entrepreneur's rocky rise to the top. Britt Robertson plays Amoruso, the young shoplifter-turned-mogul who founded popular women's fashion retailer Nasty Gal. "It felt like every story was about a flawed man, which is totally fine," Cannon has said. "But I was really starving to create a story about a woman."
Watch the trailer
Great News
Premiere date: April 25 (NBC)
Why we're excited: "If you're going to be an intern, you can't keep doing the mom stuff." That's the tease for the next fast-paced workplace comedy from the Robert Carlock and Tina Fey camp. Created by Tracey Wigfield, Great News sends a New Jersey mom (Andrea Martin) to work with her daughter (Briga Heelan) at a news station, where fading generations and nonexistent boundaries mix for a Molotov cocktail of awkward. It won't totally be like 30 Rock, but it might be a tiny bit like 30 Rock.
Watch the trailer
The Handmaid's Tale
Premiere date: April 26 (Hulu)
Why we're excited: Hulu's rendition of the award-winning Margaret Atwood novel -- about concubines forced to bear children for elite families -- comes touting talent (Elisabeth Moss, Alexis Bledel, Joseph Fiennes) and promise. The author has already given it a 10. "My criteria: puddle of goo on the floor my end of Episode 3," she wrote in a recent Reddit AMA. "Gasp. Shriek. It goes farther than I did in the book."
Watch the trailer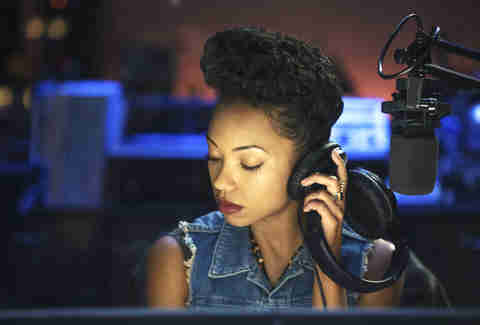 Dear White People
Premiere date: April 28 (Netflix)
Why we're excited: Justin Simien's scorching send-up of post-racial America gets 10 30-minute episodes, with Logan Browning stepping in for Tessa Thompson. As in the movie, the streaming version follows a diverse group of students pushing back against discrimination at a mostly white Ivy League school. Contrary to what the trolls want you to believe, Simien's work is not white-genocide propaganda; it's an illuminating look at what equality means in the 21st century. As he's explained already, "I'm a storyteller. My job isn't to protect your feelings. It's to show you who you are. Sometimes that will be joyful. Sometimes it'll hurt."
Watch the trailer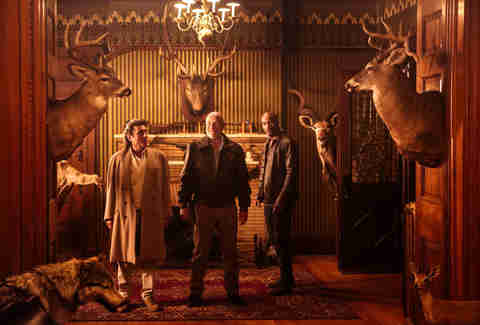 American Gods
Premiere date: April 30 (STARZ)
Why we're excited: When Neil Gaiman first published American Gods in 2001, The Washington Post wrote about the sci-fi road trip like it was almost too good to be true: "Mystery, satire, sex, horror, poetic prose -- American Gods uses all these to keep the reader turning the pages." Bryan Fuller's take, about an ex-convict who finds himself amid a battle of relevancy between deities old and new, similarly pledges to be a riveting envelope-pusher. Sex, race, politics, and religion are all part of the package.
Watch the trailer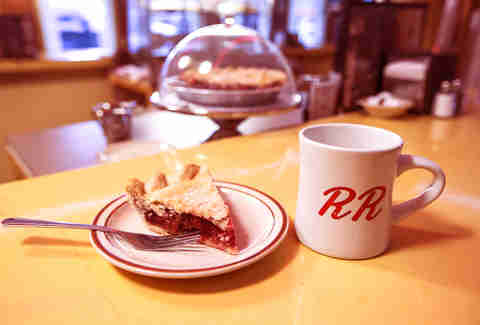 Twin Peaks
Premiere date: May 21 (Showtime)
Why we're excited: That gum you like is almost back in style. Creators David Lynch and Mark Frost are perfecting 18 fresh hours of trippy Twin Peaks madness, all set 25 years after the events of Season 2. What should you expect? Much of the original cast, a star-studded roster of newbies, and, according to Lynch, "the story of Laura Palmer's last seven days" being very, very important.
Watch the trailer
Sign up here for our daily Thrillist email, and get your fix of the best in food/drink/fun.