Video games: they're four times more expensive than movies, three times the commitment of seeing through a TV show, and usually require intense concentration to make it past the character selection phase (hard look at you, Monster Hunter: World). But all of that's exactly why they can be so rewarding when you find one that matches your taste. Instead of spending countless hours watching demo videos to unearth something that looks decent, just bookmark this list of the best video games we've played in 2018. We'll be updating it constantly with games of all stripes, and promise we won't add anything that's hyped but actually a waste of time. Refer to our ranking of the best video games of 2017 if you've been too busy collecting korok seeds or power moons to pay attention.
Recommended Video
The International Trailer for 'The Last Jedi' May Have Revealed Something Huge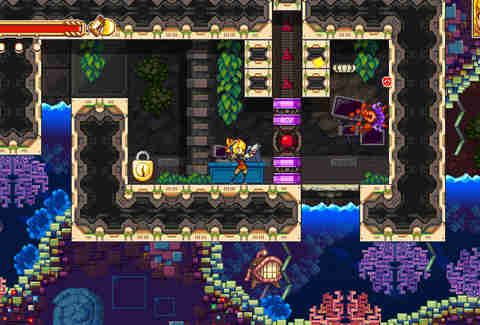 Iconoclasts
Release date: January 23 (PS4, PSVita, PC)
Konjak's new 16-bit side-scroller is a shining example of retro pixel art done right, but it's also a puzzle-platformer that will fish-hook you for days on end. At its core, Iconoclasts is a party mix of all-things Metroid, Metal Slug X, and Final Fantasy Tactics, balancing its god-tier sprite designs with a PG-NieR narrative and screen-filling, anxiety-inducing boss encounters. The latter are more of a cerebral process as bosses shuffle through their unique powers, tempos, and puzzle elements enough to put you into a deep Metroidvania hole.
Celeste
Release date: January 25 (Nintendo Switch, PS4, Xbox One, PC)
Not many masocore platformers are designed so that your seemingly endless string of deaths serves as a tie-in for a larger metaphor about overcoming depression and anxiety, but Celeste manages to do it artfully. Playing as Madeline, determined to summit the mountain Celeste, your pixelated character dashes, wall jumps, and climbs through the levels of the pseudo-haunted pastel 2-D world, fighting the physical embodiment of her self-doubt, on her difficult, introspective journey to self-actualization. There are hidden rooms to find and strawberries, crystal hearts, and mixtapes to collect, but none of those things really matter in the end: Celeste is about celebrating screen-sized accomplishments and wearing your death count as a badge of learned honor.
Monster Hunter: World
Release date: January 26 (PS4, Xbox One)
If you've been itching to invest all of your foreseeable free time into an expansive sandbox world, consider Monster Hunter: World! Easily the most accessible game in the Monster Hunter franchise, this one still doesn't quite hold your hand as it runs you through its basic machinations, like how to track down monsters or properly upgrade your weapons, but it offers enough direction to send off even the newest players on a big dino-monster slaying adventure. Figuring out your combat style and quest strategy (sometimes with friends!) is just part of the fun.
Dragon Ball FighterZ
Release date: January 26 (PS4, Xbox One, PC)
PSA: Dragon Ball FighterZ is anime on bath salts. The latest entry in Akira Toriyama's series is a hyper-stylish 2-D fighter that sticks to its source material. Its three-versus-three approach makes last year's Marvel vs. Capcom: Infinite look like Shaq Fu with infinity stones, and its shared command list is a welcome change for newbies and EVO heads. There's levels to the mechanics but you'll mostly find yourself getting whooped by some 10-year-old from South Dakota who triggers a Dragon Ball Z finish that you haven't seen since your Pepsi Blue days.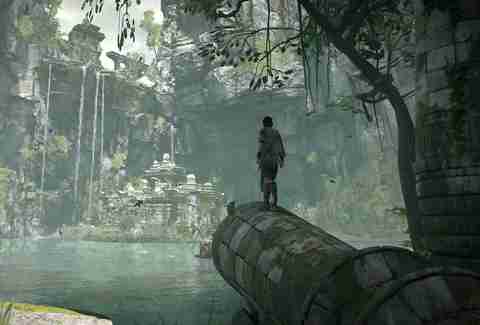 Shadow of the Colossus
Release date: February 6 (PS4)
Remaking an original work largely considered a masterpiece is a tricky dance to pull off, but the newest version of Shadow of the Colossus makes it look easy. The spirit and adventure of the 2005 PS2 game remains the same -- fight the gigantic stony colossi, ride your horse around a ruinous fantasy landscape, save the befallen maiden -- but it looks a whole lot sleeker thanks to Bluepoint, the studio also responsible for the PS3 remaster, rebuilding the improved graphics from the ground up in ultra HD. Return players will be glad to hear the controls are less cumbersome; newcomers should revel in their fortune for not gaming harder sooner.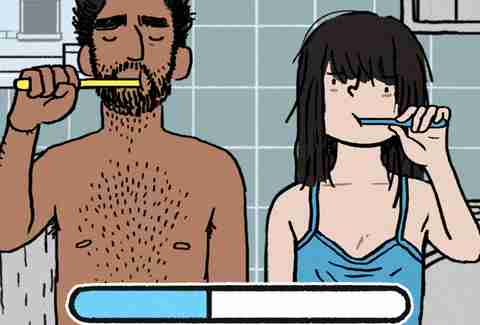 Florence
Release date: February 14 (iOS, Android)
Mountains' Florence is a twee look at love and heartbreak, and how both can permanently change a person for the better. It follows Florence Yeoh, a 20-something who puts her everyday routine on pause when she falls for a bearded cellist named Krish. Florence's story, told through a beautiful interactive puzzler, is wordless, swipe-friendly, and full of minigames that recall the golden days of WarioWare, but the way in which it unfolds and uses its aesthetic to carve relatable moments into your heart is second to none. Interactive art really can sweep you off your feet.
Into the Breach
Release date: February 27 (PC)
The premise of Into the Breach is simple: take control of powerful mechs from the future in order to defeat an alien threat. As much as it sounds like some weird X-COM 2 meets Armored Core visual novel fetish, it's not (for now, anyways) -- Justin Ma and Matthew Davis' follow-up to 2012's FTL: Faster Than Light is surprisingly irresistible. You're thrown into a turn-based world fighting pixelated kaiju on eight-by-eight grids, and since you'll die, like a lot, you're locked into a perk- and skills-filled progression that makes every 20-to-30-minute run feel meaningful.
Warhammer: Vermintide 2
Release date: March 8 (PC)
2015's Vermintide isolated the Warhammer license and threw it into a Left 4 Dead cesspool that surprisingly worked. Its direct sequel is more of the same but much like L4D2, it turns the dial all the way up while laughing in your face. It's a whole lot of punishing fun, forcing you to be a team as you engage in claustrophobic combat sequences with hordes of ogres, bile trolls, and hookrats. Throw in a few visual phenomenons and a loot box loop that doesn't suck, and it's clear: Vermintide 2 is out for blood.
Ni No Kuni II: Revenant Kingdom
Release date: March 23 (PS4, PC)
Like most good JRPGs, Ni No Kuni II transcends the age of its youthful protagonist (in this case, a boy king) to offer a more fulfilling, mature, and fucked up experience to a wider audience. I mean, a city is bombed to bits in the opening scene. Though this sequel didn't have the direct support of Studio Ghibli like its predecessor, Ni No Kuni II still had a former Ghibli character designer on staff to maintain the beloved studio's level of charm. With simple gameplay and a manageable open world, it's a great entry-level title for gamers at any age.
Sign up here for our daily Thrillist email and subscribe here for our YouTube channel to get your fix of the best in food/drink/fun.