It's hard to replicate a year like 2018 in video games, but the industry's most talented voices continue to upend norms in hopes of creating digital treehouses we can find solace (or be scared out of our wits) in. If the likes of anticipated releases like Cyberpunk 2077, The Last Of Us Part II, and that shamelessly adorable Link's Awakening redux are our future, then these titles are a reminder of the kill streaks, plot twists, and memes that make us whole. In a time where the world isn't so pretty, they're here to inspire, comfort, and inform. These are our picks for the best video games of 2019. We'll be updating regularly all year long, so check back frequently.
Recommended Video
2019 Reboots & Remakes We're Actually Excited About
Apex Legends
Release date: February 4 (PS4, Xbox One, PC)
The balls-to-the-wall gunplay in Apex Legends is second to none. It's an argument that could be diffused with a round of Overwatch, but Respawn's elevated approach to the battle royale takes the best of Titanfall, CS:GO, PUBG, and Rainbow Six Siege, and fastballs those mechanics into a John Wick-style video game. Skirmishes can erupt into non-stop bullet storms, and its use of 3v3s, ping systems, character powers, verticality, and top-shelf weapon design amplify it to new heights. It's a rock'em, sock'em shooter, and while it's still finding its legs, Apex isn't wasting any time in becoming a contender for top battle royale game on the market. And loot boxes be damned -- it's free to play.
Kingdom Hearts III
Release date: January 25 (PS4, Xbox One)
Forget about the DeviantArt crowd and everything you've read on Tumblr: No one really knows what the hell is going on in Kingdom Hearts III. What we do know is that Tetsuya Nomura and the rest of his team have fulfilled their promise of delivering a monumental conclusion to one of the greatest franchises Square Enix has ever produced. It's charming, wacky, and more rooted in moments of self-reflection in a world of all-things Disney, and every organic emotion it stirs up is backed by carefree combat mechanics and cinematic flourishes that explore the intricacies of Wreck-It Ralph, Tangled, Big Hero 6, and Winnie The Pooh. It's still very much about Sora's great big adventure with Donald and Goofy, but in true Kingdom Hearts fashion, it pivots to focus on old and new players alike in hopes of providing an escape from the Heartless and Nobodies that haunt our own realities.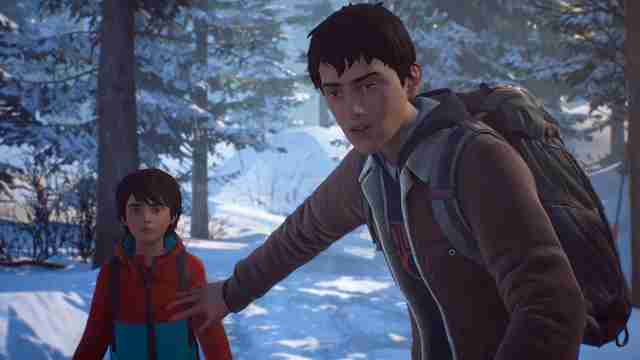 Life Is Strange 2
Release date: January 24 (PS4, Xbox One, PC)
Life Is Strange 2 starts off on a ordinary afternoon, with two adolescent brothers who attempt to keep up with the minutiae of everyday life in Seattle, until a quick search for party supplies triggers a devastating series of events. That split second transition throws the brothers into a totally unexpected direction and the different "Roads" and "Rules" that follow show that Dontnod are committed to using human behavior and American politics to emphasize themes that flicker beyond Arcadia Bay. Keeping spoilers to a minimum, the first two (and a half) episodes stand by their strengths -- stitching a beautiful narrative to your heart in hopes of hitting you where it hurts the most -- and with an updated engine and a flawless indie soundtrack that pulls from the likes of Whitney, First Aid Kit, and Sufjan Stevens, it's clear that there's no point in turning back.
Resident Evil 2
Release date: January 25 (PS4, Xbox One, PC)
1998's Resident Evil 2 was a cultural phenomenon; 2019's Resident Evil 2 is Capcom's attempt at hitting everyone with a noise complaint for yelling about some trenchcoat-wearing bogeyman who views race walking as an American pastime. The remake is still centered around Raccoon City and why it's pretty much Portland but for zombies, but it ditches tank controls for an over-the-shoulder perspective that would make any RE fan's head pop. Claire is still a leather-clad badass; Leon still looks like he belongs on the cover of Bop Magazine; and in between all the awkward flirting and cheesy one-liners is a renewed passion for collectibles, sound design, and survival horror that uses perfectly detailed environments to scare you senseless. It's a candid love letter to Shinji Mikami and the Resident Evil series as a whole, and it's one that will push you to invest in no health and no item box runs just to see if you can make it out alive.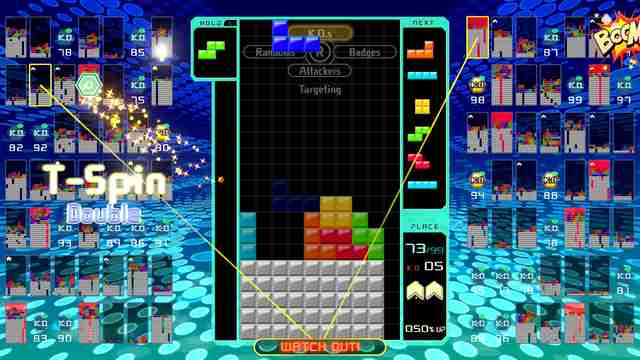 Tetris 99
Release date: February 13 (Switch)
It's 2019 and there's a Tetris battle royale game. Not only is Tetris 99 one of the more ingenious ideas of the past half decade, it shows that Nintendo is still driven to introduce us to a Lynchian brand of weird that we never knew we needed in our games. In a nutshell: The free-to-download Switch exclusive sticks the puzzler into 99-player battles that make use of garbage blocks and KO badges, and what follows is a tense, chaotic, and exceedingly addictive timesink. It can be excruciatingly difficult as you're more apt to get your blocks kicked in by the co-captain of your great aunt's bingo team, but it's worth it.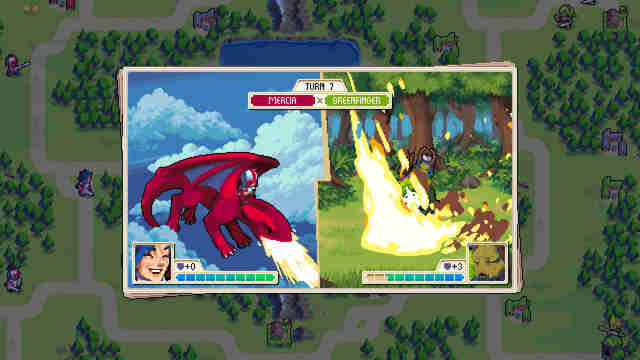 Wargroove
Release date: February 1 (Xbox One, PC, Switch)
Chucklefish's Wargroove is Advance Wars on steroids. The turn-based strategy game picks up where last year's Into The Breach left off as a tactical timekiller that finds the balance between quality and quantity. It can be addicting at times and intimidating at others. There's even a playable dog commander who has special powers and his own pack of armored battle pups, so what are you waiting for?