War is hell -- but war movies can be pretty damn entertaining. Some of the military films below make you reflect, some make you cry, and others will just plop you right in the middle of the action. But they have one thing in common: They're all available to stream on Netflix. So strap in, soldier, and get bingeing.
Beasts of No Nation (2015)
True Detective Season 1 director Cary Fukunaga's wartime drama is not a movie you put on in the background. Adapted from Uzodinma Iweala's novel of the same name, this visceral character study tracks a preadolescent Agu (Abraham Attah) after he's recruited to be a child soldier in an African civil war (its specifics are left purposely ambiguous). Lorded over by a gruff commander (Idris Elba), the movie is loud, tender, and violent -- a coming-of-age story in which the characters may not live to come of age.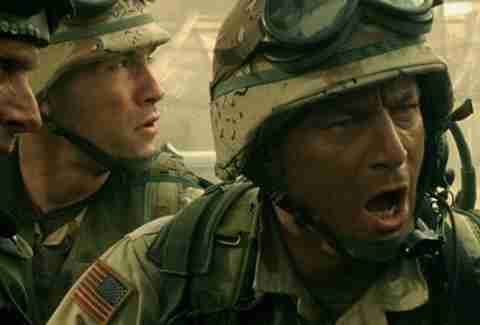 Black Hawk Down (2001)
It's hard to tell the actors apart in Black Hawk Down: they're all dressed in military fatigues, often with helmets and goggles that obscure their faces; there's dust everywhere; and yelling is the preferred method of communication. To say that Ridley Scott's chronicle of a 1993 US military raid in Mogadishu doesn't cohere isn't exactly a negative critique. It's a part of the movie's frenzied, discombobulating aesthetic. Faces blur. The soundtrack pummels you with gunfire. Helicopters whirl overhead. It's experiential, the type of movie that's tough to shake -- even on a puny computer screen.
Body of Lies (2008)
This spy thriller has a lot of things going for it: direction from the reliably efficient Ridley Scott, a smart script from Oscar-winner William Monahan, and performances from peak chinstrap beard Leonardo DiCaprio and peak chubby Russell Crowe. It may follow a handful of spy classic cliches, but the film stays on edge following the tense hunt for a terrorist by Dicaprio's CIA field agent Roger Ferris, who's navigating a tangled web of espionage as he works with Jordanian Intelligence in the Middle East. There's lots of intense headpiece phone conversations, the fear of surveillance, and public attacks that feel all too familiar, making the movie's theme of modern warfare at its most dramatic. Wars don't look like Omaha Beach anymore -- they're a lot more covert.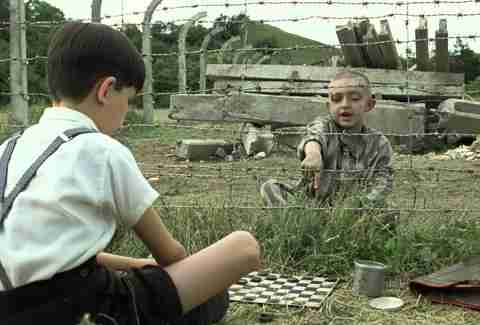 The Boy in the Striped Pajamas (2008)
Historical events often appear differently through the eyes of a child. For some, events are especially devastating, while others may be privileged enough to be ignorant to what's really unfolding around them. The Boy in the Striped Pajamas tells the latter sort of story, following the experience of 8-year-old Bruno in Nazi-occupied Germany. The film, adapted from John Boyne's novel, follows the innocent friendship between Bruno, who happens to be the son of a concentration camp commander, and a young Jewish boy held captive in the camp, and the unexpected consequences of their relationship. The fictional period piece is a heartbreaking look at youth's naivety in times of crisis at the hands of adults, and the humanity that exists in everyone. 
First They Killed My Father (2017)
Angelina Jolie is a full-on humanitarian filmmaker these days. Not her first foray in directing a war movie, First They Killed My Father is maybe the most intense; it's based off a memoir of the same name written by Loung Ung, a friend of Jolie's who lived through the Khmer Rouge's brutal rule of Cambodia from 1975 until her escape from the country in 1980. It's a sad, empathetic story of the atrocities following the Cambodian Civil War that hardly gets enough attention in the West.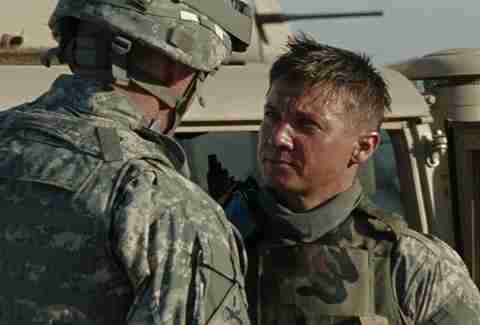 The Hurt Locker (2009)
Kathryn Bigelow became the first woman to nab Best Director at the Oscars for her Best Picture-winning drama. If you didn't catch The Hurt Locker a decade ago (and few did -- the movie only made about $17 million at the box office), stream this heart-pounding examination of a explosive disposal specialist (Jeremy Renner) who brushes against death during the Iraq War time and time again, but finds himself drawn to the ecstasy of bomb diffusion, even after being reunited with his family.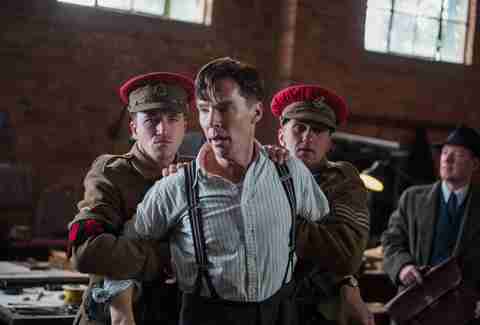 The Imitation Game (2014)
Alan Turing, inventor of the Turing Test which evaluates an AI's ability to destroy us all, is up there on the list of most important computer scientists of all time. Before delving into his AI research, he was a subversive essential part of World War II as a British code breaker of the German's transmissions. Benedict Cumberbatch brings Turing's story to life in this historical drama also starring Keira Knightly as a young cryptographer.
Lincoln (2012)
Without the nostalgic glow, Steven Spielberg's rowdy, rousing act of political theater stands out as a treasure waiting to be appreciated. Daniel Day-Lewis won an Oscar for portraying our thunderous 16th president, who pulled every string necessary to end the Civil War and abolish slavery in one fell swoop. Spielberg finds comedy and tragedy in the saga, which resonates with a particularly damning pitch in our current stagnant moment. With gorgeous period accoutrements and the sharpest casting of the decade, Lincoln captures the past, speaks to the present, and hopefully inspires the future.
The Look of Silence (2015)
Joshua Oppenheimer is responsible for two of the most essential documentaries of the decade, each grappling with the consequences of Indonesian genocide still rippling 50 years after the fact. The Look of Silence is the follow-up to The Act of Killing, where Oppenheimer gave the men who formerly ran death squads resources to produce a Hollywood-style dramatization of their crimes. The Look of Silence is from the perspective of the aching victims: a man confronts the people responsible for murdering his brother and thousands of others. Though chronological viewing of the two films isn't required, it does make The Look of Silence an enhanced version of an already powerful experience.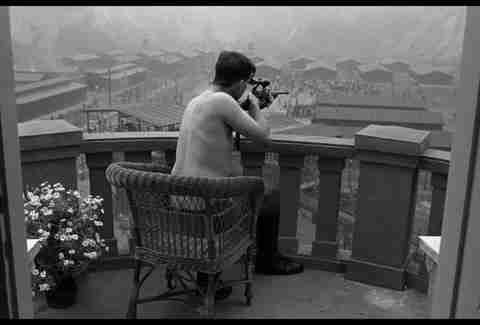 Schindler's List (1993)
It's time to get around to the insanely classic WWII movie you know you're supposed to have seen but haven't watched yet. Liam Neeson's friendly-with-Nazis Oskar Schindler takes in Polish Jews fleeing Nazi capture to keep his enamel factory afloat, but when he witnesses the genocidal massacre in the Krakow Ghetto, he finds his empathy, ditches his business interests, and dedicates his time to saving as many people as he can. Steven Spielberg directs and John Williams scores this depressing black-and-white Best Picture Academy Award winner.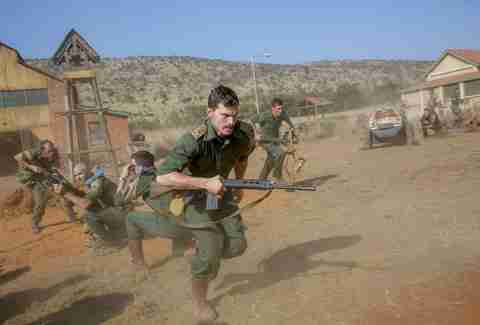 The Siege of Jadotville (2016)
Do not look to this Netflix original movie for a compelling examination of the Irish military's 1961 efforts to hold strong against an incursion from the recently seceded State of Katanga. The Congolese war conflict is well-documented in historical documents. Do look to The Siege of Jadotville for visceral action cut from the classic man-on-a-mission cloth. Fifty Shades of Grey and The Fall star Jamie Dornan is a regular Gary Cooper as the leader of this unprepared crew, and his work in the heat of battle makes this movie part throwback, part direct-to-DVD-style spectacle.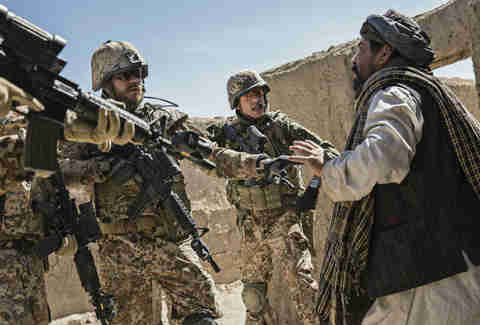 A War (2015)
Game of Thrones actor Pilou Asbæk stars as the commander of a Danish military company touring Afghanistan who comes under fire after calling for an air raid without following protocol. His moral decisions are dubious and his legal strife devolves into shady business. Tobias Lindholm's film depicts the ripple effect of war on both the psyche and macro-actions of troops in the trenches. This movie easily nabbed a nomination for Best Foreign Language Film back in 2016.
War Machine (2017)
Not every war film has to be a depressing tale. War Machine, for one, is a satirical look at power-hungry personalities in the military and politics. In the Netflix original, Brad Pitt stars as overly proud general Glen McMahon tasked with "cleaning up" the situation in Afghanistan -- despite working with a team of uninterested, exhausted soldiers and politicians who just want to get the hell out of there. As unfunny the endless war in Afghanistan is, coming from the producers of The Big Short, War Machine does a snarky job of illustrating the ridiculousness of the eight-year-long war.