War is hell -- but war movies can be pretty damn entertaining. Some of the military films below make you laugh, some make you cry, and others will just plop you right in the middle of the action. But they have one thing in common: They're all available to stream on Netflix. So strap in, soldier, and get bingeing.
Patton (1970)
For most movie lovers, George C. Scott is Patton: the costume, the walk, and the giant flag hanging behind him. Years after playing deranged General Buck Turgidson in Stanley Kubrick's 1964 Cold War satire Dr. Strangelove, the gravel-voiced actor brought to life America's legendary military leader with a hint of mischief, playfulness, and rich ambiguity. Was Patton simply a brilliant commander? Or was he a lonely, disturbed man? Over nearly three hours, the movie's Oscar-winning script written by Francis Ford Coppola and Edmund H. North plays chicken with these questions, never providing definitive answers.
The Siege of Jadotville (2016)
Do not look to this Netflix original movie for a compelling examination of the Irish military's 1961 efforts to hold strong against an incursion from the recently seceded State of Katanga. The Congolese war conflict is well-documented in historical tomes. But do look to The Siege of Jadotville for visceral action cut from the classic man-on-a-mission cloth. Fifty Shades of Grey and The Fall star Jamie Dornan is a regular Gary Cooper as the leader of this unprepared crew, and his work in the heat of battle is astonishing.
The Battle of Midway (1942)
One of the best American propaganda films of all time, John Ford's Oscar-winning documentary covers the titular World War II battle. Ford was right there, dangerously filming as the action took place, and at one point you really get the sense of the threat as the camera appears to jump out of the way. Also featuring a lighter sequence with voice-over from Henry Fonda and Jane Darwell, this is an important work and a great mix of exposition and experience.
Centurion (2010)
This gritty swords-and-sandals action movie, loosely based on the massacre of the Ninth Legion in 117 AD, came and went from theaters. If only star Michael Fassbender were a little more famous, director Neil Marshall already had Game of Thrones credits to his name, or Quantum of Solace, which featured Centurion's female lead Olga Kurylenko in her first acting role, had made an impression, audiences would have flocked to it. Oh well. Now people can catch up with this vicious, battle-heavy slice of history at home.
Beasts of No Nation (2015)
True Detective Season 1 director Cary Fukunaga's wartime drama is not a movie you put on in the background. Adapted from Uzodinma Iweala's novel of the same name, this visceral character study tracks a preadolescent Agu (Abraham Attah) after he's recruited to be a child soldier in an African civil war (its specifics are left purposely ambiguous). Lorded over by a gruff commander (Idris Elba), the movie is loud, tender, and violent -- a coming-of-age story in which the characters may not live to come of age.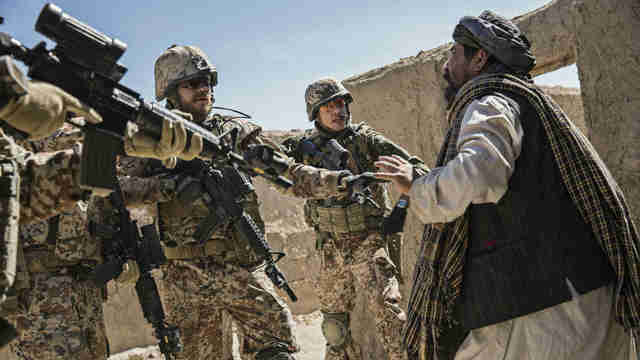 A War (2015)
Game of Thrones actor Pilou Asbæk stars as the commander of a Danish military company touring Afghanistan who comes under fire after calling for an air raid without following protocol. His moral decisions are dubious and his legal strife devolves into shady business. Tobias Lindholm's film depicts the ripple effect of war on both the psyche and macro-actions of troops in the trenches. This movie easily nabbed a nomination for Best Foreign Language Film back in 2016.
Red Cliff (2009)
After over a decade cranking out oft-junky Hollywood fare like Windtalkers and Paycheck, action-movie god John Woo returned to China for this sumptuous epic about the end of the Han Dynasty. Abandoning the bullet ballets he made his name with, Woo crafts an old-fashioned epic filled with romance, backstabbing, and ambitious battle sequences. It's unsurprising that the movie broke Titanic's box-office records in China. It's cut from the same lavish (and occasionally hokey) cloth.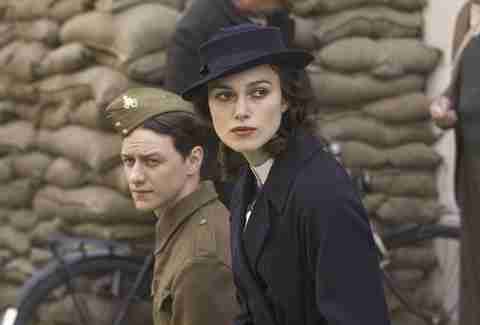 Atonement (2007)
This sweeping romantic epic, based on the Ian McEwan novel of the same name (which is worth a read, though we're afraid you won't find the book on Netflix), sends Robbie (James McAvoy) off to fight in World War II, and he finds himself in the middle of Britain's retreat from the Germans on the shores of Dunkirk Beach. Director Joe Wright pulled off a tragically beautiful five-and-a-half-minute tracking shot of the whole ordeal that'll break your heart if Robbie's separation from his love Cecilia (Keira Knightley) didn't already.
The Longest Day (1962)
A war epic deserving of its overused title. The insanely stacked cast -- including John Wayne, Robert Mitchum, Richard Burton, Sean Connery, Henry Fonda, Red Buttons, Rod Steiger, George Segal, Robert Wagner, and Paul Anka, to name a few -- is matched by the movie's scope, which took three directors to get in the can. While Steven Spielberg's Saving Private Ryan narrowed one side of D-Day, The Longest Day turns the coordinated attacks of June 6th, 1944 into a sprawling ensemble drama.
Che (2008)
Most war movies are about action and ideals; Che is about tactics. In telling the story of the Argentine Marxist leader, played with an enigmatic glow by Benicio Del Toro, director Steven Soderbergh found the perfect historical setting to once again explore his favorite theme: process, particularly the way groups plan and execute complex tasks. In Ocean's Eleven, it was a casino heist. In Che, it's guerrilla warfare. While many military films take the long view, Che is almost single-mindedly focused on the tactile and granular aspects of combat. It puts you in the dirt, then leaves you there.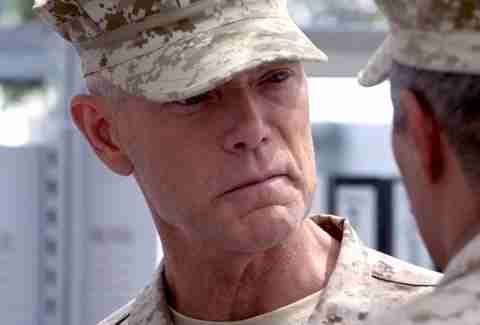 Jarhead 2: Field of Fire (2014)
Yes, they really made a direct-to-video sequel to Jake Gyllenhaal's wartime malaise movie. And yes, it's solid. While rah-rah patriotic-man-on-a-mission movies are making a comeback, Jarhead 2 is the rare gem that's reverent toward our armed forces, action-packed, and devoid of any jingoistic dog-whistling. The movie follows a mixed band of Marines and Afghan National Army soldiers tasked with freeing a female Afghan activist from Taliban control. Cheap, Jean-Claude Van Damme-style action drivel this is not.
Sign up here for our daily Thrillist email and subscribe here for our YouTube channel to get your fix of the best in food/drink/fun.