War is hell -- but war movies can be pretty damn entertaining. Some of the military films below make you laugh, some make you cry, and others will just plop you right in the middle of the action. But they have one thing in common: they're all available to stream on Netflix. So strap in, soldier, and get bingeing.
Saving Private Ryan (1998)
Steven Spielberg's World War II movie solidified itself as an American classic 15 minutes into its runtime, after a grave, pungent staging of the invasion of Normandy Beach. The rest of the film lives up to the sequence, with Tom Hanks, Matt Damon, and an unimaginable list of big-name actors playing out a universal band of brothers. When a life is worth saving, backstory matters, and Spielberg's direction does as much to enrich the lives of his men as it does to enact the terrors of war.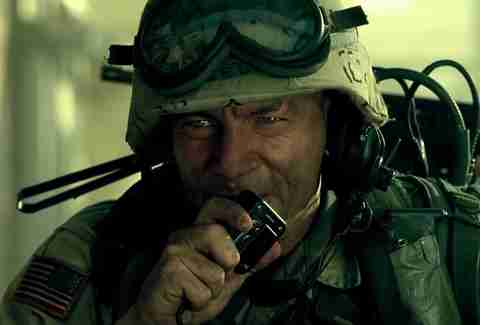 Black Hawk Down (2001)
It's hard to tell the actors apart in Black Hawk Down. They're all dressed in military fatigues, often with helmets and goggles that obscure their faces; there's dust everywhere; and yelling is the preferred method of communication. To say that Ridley Scott's chronicle of a 1993 US military raid in Mogadishu doesn't cohere isn't exactly a negative critique. It's a part of the movie's frenzied, discombobulating aesthetic. Actors' faces blur. The soundtrack pummels you with gunfire. Helicopters whirl overhead. It's experiential, the type of movie that's tough to shake -- even on a puny computer screen.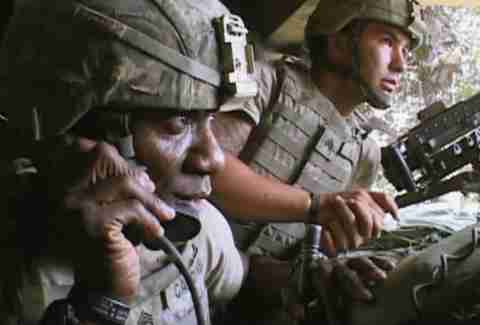 Restrepo (2010)
Photojournalist Tim Hetherington and writer Sebastian Junger spent a year embedded within the US Army's 173rd Airborne Brigade Combat Team, deployed to the Korengal Valley, one of the most dangerous areas of Afghanistan. It takes little interference to dramatize the situation; Restrepo depicts seasoned soldiers putting their lives on the line. When Hetherington and Junger follow them into battle, many don't survive the runtime. It's the most raw look at America's invasion of Afghanistan, and an achievement that would come at a price for the duo: a few months after attending the Academy Awards, where the film was nominated for Best Documentary, Hetherington was killed while covering the Libyan Civil War.
Centurion (2010)
This gritty swords-and-sandals action movie, loosely based on the massacre of the Ninth Legion in 117 AD, came and went from theaters. If only star Michael Fassbender were a little more famous, director Neil Marshall already had Game of Thrones credits to his name, or Quantum of Solace, which featured Centurion's female lead Olga Kurylenko in her first acting role, had made an impression, audiences would have flocked to it. Oh well. Now people can catch up with this vicious, battle-heavy slice of history at home.
Beasts of No Nation (2015)
True Detective Season 1 director Cary Fukunaga's wartime drama is not a movie you put on in the background. Adapted from Uzodinma Iweala's novel of the same name, this visceral character study tracks a preadolescent Agu (Abraham Attah) after he's recruited to be a child soldier in an African civil war (its specifics are left purposely ambiguous). Lorded over by a gruff commander (Idris Elba), the movie is loud, tender, and violent -- a coming-of-age story in which the characters may not live to come of age.
Red Cliff (2009)
After over a decade cranking out oft-junky Hollywood fare like Windtalkers and Paycheck, action-movie god John Woo returned to China for this sumptuous epic about the end of the Han Dynasty. Abandoning the bullet ballets he made his name with, Woo crafts an old-fashioned epic filled with romance, backstabbing, and ambitious battle sequences. It's unsurprising that the movie broke Titanic's box-office records in China. It's cut from the same lavish (and occasionally hokey) cloth.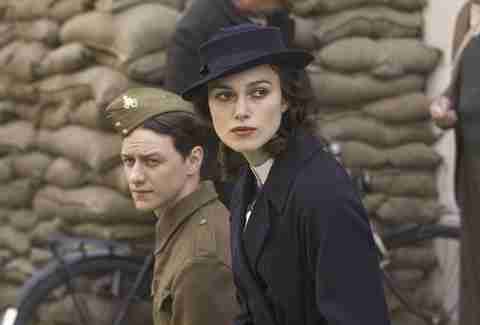 Atonement (2007)
This sweeping romantic epic, based on the Ian McEwan novel of the same name (which is worth a read, though we're afraid you won't find the book on Netflix), sends Robbie (James McAvoy) off to fight in World War II, and he finds himself in the middle of Britain's retreat from the Germans on the shores of Dunkirk Beach. Director Joe Wright pulled off a tragically beautiful five-and-a-half-minute tracking shot of the whole ordeal that'll break your heart if Robbie's separation from his love Cecilia (Keira Knightley) didn't already.
Che (2008)
Most war movies are about action and ideals; Che is about tactics. In telling the story of the Argentine Marxist leader, played with an enigmatic glow by Benicio Del Toro, director Steven Soderbergh found the perfect historical setting to once again explore his favorite theme: process, particularly the way groups plan and execute complex tasks. In Ocean's Eleven, it was a casino heist. In Che, it's guerrilla warfare. While many military films take the long view, Che is almost single-mindedly focused on the tactile and granular aspects of combat. It puts you in the dirt, then leaves you there.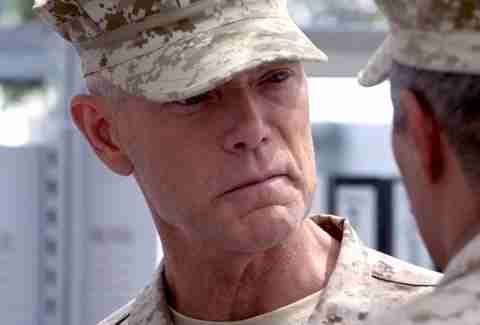 Jarhead 2: Field of Fire (2014)
Yes, they really made a direct-to-video sequel to Jake Gyllenhaal's wartime malaise movie. And yes, it's solid. While rah-rah patriotic-man-on-a-mission movies are making a comeback, Jarhead 2 is the rare gem that's reverent toward our armed forces, action-packed, and devoid of any jingoistic dog-whistling. The movie follows a mixed band of Marines and Afghan National Army soldiers tasked with freeing a female Afghan activist from Taliban control. Cheap, Jean-Claude Van Damme-style action drivel this is not.
Other Stuff You'll Like In Stream On