Summer Watches: Time to get comfortable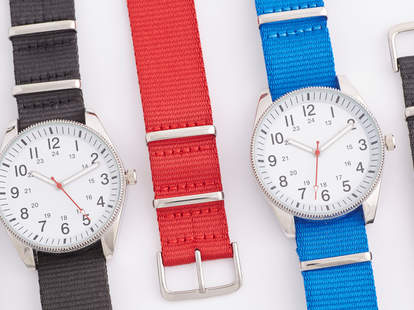 Of All Threads Nylon Watch Interchangeable Set - $35 Only biker gangs and actors in Grease wear leather jackets in the Summer heat, so why strap cowhide to your wrist? Leather and metal watch bands are out - you want a strap that's as flexible as your Summer schedule. Something that'll be handsome no matter what charms and/or challenges the warm months bring. Breathable fabric and nylon straps will sit lightly on your wrist, while rubber straps will hold up if you get shoved in the pool. And we've got every kind - read on for our favorites.
Waterproof and flexible, rubber watch bands are tough and sturdy, but flexible enough to handle all your adventures. Continue Reading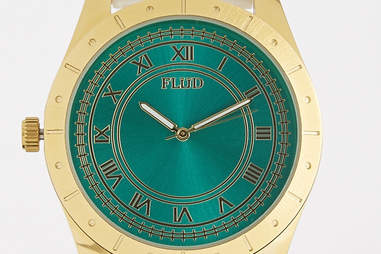 Nylon is strong and durable enough for military parachutes, so it'll handle whatever your wrists get into.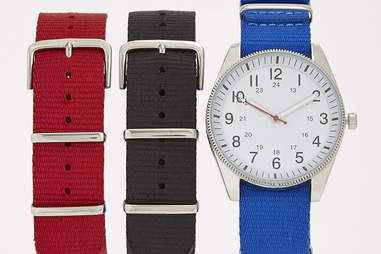 Light, breathable, and available in prints, these are possibly the most comfortable watches you could wear this Summer.