5 Types Of Work Shoes Under $100
Look, we hate conformity too, but if you've got a job and two feet you really should be wearing shoes (shut up, professional lifeguards!). Good news is we've got a load of footwear for the office and beyond — and the best part? It's all extremely affordable. We chose some of our favorite styles below, so find your next pair there or click through to the whole collection and get ready to save your cash... while simultaneously dressing up to make said cash.
Originally meant to drain water when walking through bogs in Scotland, brogueing (those "holes") is way more fashionable now than it is functional. Continue Reading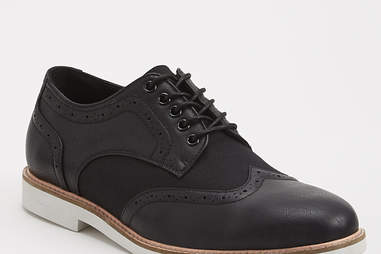 Pretty self-explanatory: these toes are "capped" — rather than plain — to add a few extra style points.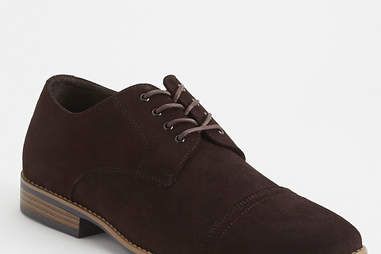 If they're cut well and made of the right materials, boots can be just as dressy as regular shoes — only far more interesting and, you know, higher.



Technically, oxfords are characterized by lacing that's attached under the shoe's vamp... but all you need to know is that they're classic and always, always look good.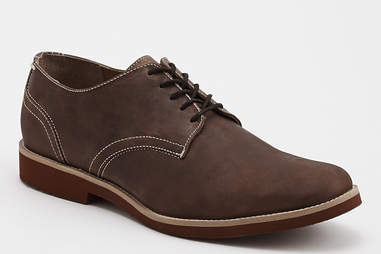 Monk straps are, despite their similarities to your velcro trainers, one of the most formal kinds of shoes — yet they look great with a wide range of clothing.