The Best Documentaries on YouTube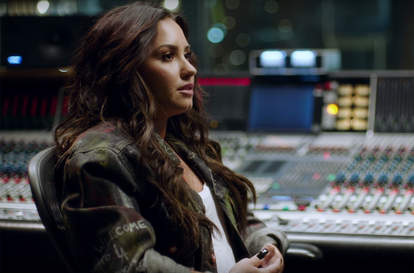 While new nonfiction dramas continue to trickle into our movie theaters year after year, and Netflix has become a premier destination for everything from muckraking exposés to subtler profiles of human behavior, documentary film is still coming into its own outside ubiquitous "brick-and-mortar" distribution platforms. Case in point: YouTube, best known for hyperactive vloggers and view-count-spamming kid content, has grown into a vital destination for films that grapple with reality. Anyone with a camera and an observation can craft video portraiture, and bigger enterprises can reach more people than ever with their studious takes on life on planet Earth. Here are a few of the best documentaries on YouTube that we've found so far -- suggestions always welcome.
Shelter
Put aside your preconceptions about VICE and watch this frank, empathetic documentary that condenses a year in the life of homeless youth in New Orleans into a succinct 80-minute documentary. Set mainly at the NO chapter of Covenant House, the largest shelter organization in America, Shelter profiles both the young people struggling with economic woes, mental health issues, and addiction, along with the members of Covenant House who try to wiggle their way into the lives of others to do whatever they can. The public servants don't always have the training to help the people who walk through their doors -- "there isn't anything you can tell me that I haven't already heard" might be the tallest hurdle a homeless youth can hoist -- and ideology can create friction within the organization: How does a Christian organization reckon with trans issues? Having the conversation is as important as answering the questions, and Shelter is willing to start there.
The Beginning: Making Star Wars: Episode I The Phantom Menace
Poised as the greatest behind-the-scenes DVD documentary of all time, this feature-length look at the making of George Lucas's prequel-trilogy kick-off is shocking, silly, and a total anomaly in today's PR-dictated world. In The Beginning, you'll see Lucas weighing the decision to go with a fully digital Jar Jar Binks, scrutinizing Ewan McGregor's Jedi braids, and standing among his alien extras, waiting for production to roll along. Under the celebratory veil of "whoa, new Star Wars!" the tone on set is tense, the bridge era between practical and digital effects an obvious strain on all involved. For fans of Star Wars or the film industry in general, this is a must-watch.
Demi Lovato: Simply Complicated
This YouTube Red exclusive is a barebones, talking-head-filled look at the career of a modern pop star. Lovato is stunning as always, but the drama ain't pretty. "I actually had anxiety around this interview because the last time I did an interview this long, I was on cocaine," she begins, and from there, music-video director Hannah Lux Davis's portrait of the starlet dips to the grim before upswinging to the inspirational. Simply Complicated will come off familiar to anyone who's read teen-star gossip in the last decade: young fame, hit singles, and subsequent party life is a cocktail for disaster, and Lovato fell into the same traps as many before her. The difference is this confession. There's no spin. "I'm 25. The last decade has taught me a lifetime of lessons. I've learned that secrets make you sick. I'm learning how to be a voice and not a victim. I've learned that sex is natural. I've learned that love is necessary. Heartbreak is unavoidable, and loneliness is brutal. I've learned that the key to being happy is to tell your truth and be OK without all the answers. This is my story."
Genocide: Worse Than War
Author and Harvard political-science professor Daniel Goldhagen wants us to step back from the news headlines and reassess a breed of world strife that our minds have too easily defined. It's easy to understand war -- a faction on one side, a faction on the other, but genocide is a more amorphous breed of violence, often mercurial, never tolerant, and difficult to diagnose and cure. Worse Than War grapples with Holocaust-like episodes on the most macro level, interviewing mass murderers from Rwanda, politicians from Bosnia, his father, a Ukrainian survivor of the Holocaust, and former President José Efraín Ríos Mont, who presided over Guatemala during the Mayan genocide of the 1980s. This documentary will make your stomach turn... and it should.
The Vaccine War
Another PBS gem, this Frontline documentary explores the increasingly cacophonous anti-vaccination movement, which the scientific consensus of medical and public health establishment that vaccines are safe for our children. Where did the fear begin and how are advocates politicians, for-hire science advocates, and celebrities like Jenny McCarthy using social media to fan a fire of paranoia? The Vaccine War tries to make sense of it all, for the sake of a conversation that America is being forced to have 50 years after Jonas Salk and Albert Sabin introduced vaccines that all but eliminated polio.
For the Love of God: The Man Who Thinks He's Jesus
Real Stories is a robust YouTube channel for the bizarre and breathtaking. (Recent hour-longs include Sorry I Shout You, Inside Britain's Fattest Man, Married to The Eiffel Tower, and Twilight of the Yakuza). For the Love of God is quintessential Real Stories, a cheeky BBC profile of former IT worker Alan John Miller, who might be the reincarnated Jesus Christ or a fantasist cult leader who rolls with a lady named Mary Magdalene takes advantage of thousands of people using internet propaganda. That's for you to decide.
Sign up here for our daily Thrillist email and subscribe here for our YouTube channel to get your fix of the best in food/drink/fun.