This post contains spoilers from Big Little Lies: Season 1.
Big Little Lies was supposed to stay dead. When the star-studded chronicle of wine-sipping, murder-plotting Monterey, California life was first released in February of 2017, it was billed as a limited series in the high-profile mold of previous HBO literary adaptations like Olive Kitteridge, Mildred Pierce, or Empire Falls. The cast of A-list movie stars Reese Witherspoon, Nicole Kidman, and Shailene Woodley would turn Liane Moriarty's best-seller, pick up a bunch of trophies at awards shows, and then they'd call it quits. No second book, no Season 2.
But after the finale, which ended with a hint of intrigue to follow, there was speculation -- or, more accurately, feverish demand! -- for a follow-up. Even with much of the plot wrapped up, it was clear that fans and critics could not get enough of not just these characters but the larger world of beachfront jogs and Avenue Q productions they inhabited. So, it wasn't shocking when a second season was announced in December of last year. What was shocking is that not only will the lies get bigger, but so would the Season 2 talent. Pour yourself a cabernet and uncover more secrets about the upcoming second season below.
Recommended Video
This Terrifying Game Feels Like You're in a Horror Movie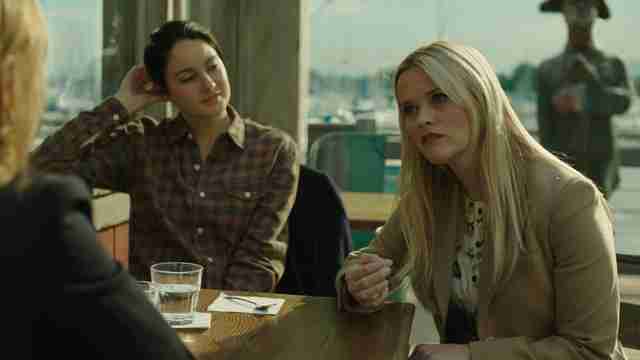 When is Big Little Lies Season 2 coming out?
If you're a fan of any of HBO's recent big name projects -- like Game of Thrones or Westworld -- then you should be used to waiting by now. Big Little Lies may not include fire-breathing dragons or killer robots, but it does have something just as challenging: a movie-star level cast with busy schedules. Judging from her Instagram feed, Reese Witherspoon is very busy! She's got a book club and a media empire to run.
But it sounds like HBO will get the job done in a timely manner. When asked if the show would return in 2018 in an interview from January with The Hollywood Reporter, HBO programming president Casey Bloys gave a definitive no. "They start shooting in the spring," he said. "It's not going to air in 2018." That means 2019 is your best bet for more Adam Scott karaoke.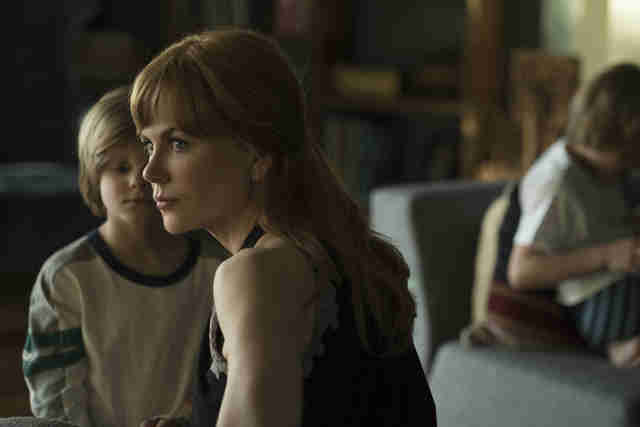 Will the big stars return for Big Little Lies Season 2?
The chemistry between the leads was such an important part of Big Little Lies' success that it's impossible to imagine the show coming back without its core cast intact. Unsurprisingly, producers/stars Reese Witherspoon and Nicole Kidman are both coming back to play Madeline and Celeste. (It appears any rumored beef between the two has been squashed.)
Will the pair's younger BFF Shailene Woodley and their nemesis-turned-accomplice Laura Dern also be back? According to a Deadline article from January 24, their deals are currently being finalized, so expect to see them haunting Monterey. Zoe Kravitz, who played the Sade-loving younger wife of Madeline's ex-husband, is also expected to return. Adam Scott, who played Madeline's current husband, has also expressed interest in returning. His beard is likely in separate negotiations.
[Spoiler!] Could Alexander Skarsgård appear in Season 2?
It's a tricky question. You'd think the actor's Perry White, the abusive husband to Celeste, would be a hard "no" since he was killed in the show's finale. But recent news has suggested otherwise; on January 22, TVLine reported that Skarsgård will officially return for Season 2, though it's unlikely if he'll be playing the character in flashbacks or as a ghost. (Or maybe an evil twin?) Skarsgård himself through another wrinkle into the situation when he told People on the red carpet for the Golden Globes, "I don't even know if I'm really dead or not. I feel OK right now, but we'll see."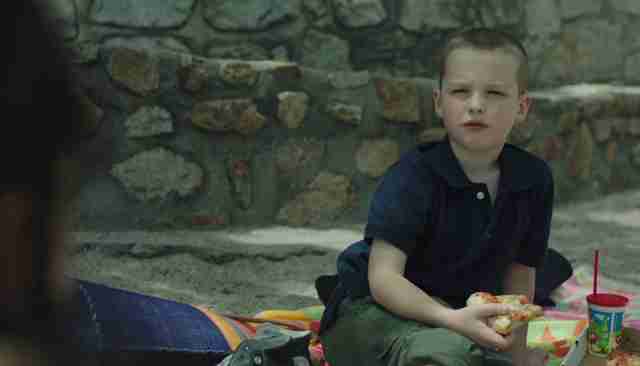 What about the kids?
Another less reported on piece of the puzzle: Will Ziggy be back? Young actor Iain Armitage played the precocious young son of Woodley's Jane Chapman, but since the show aired he's been starring as the titular Sheldon on CBS's hit sitcom Young Sheldon. Once you have that Young Sheldon money, do you still return to HBO? Will Ziggy suddenly have an even bigger role in Season 2 to accommodate Young Sheldon's rising star? A bigger trailer perhaps?
The rest of the kids, who memorably danced their way through the opening title sequence, don't necessarily have their own sitcoms yet, but they're all pretty busy. Kathryn Newton, who played Madeline's older daughter, had small roles in 2017 Oscar hopefuls like Lady Bird and Three Billboards. 10-year-old Ivy George, who played Renata's daughter Amabella, had a part in the big Twin Peaks revival last year. Presumably, they'll all want to re-join the Big Little Lies world, but, if not, this wouldn't be the first time some kids were recast!
Will Jean-Marc Vallée return for Big Little Lies Season 2?
We do know there's one person who won't be coming back in the same capacity: Jean-Marc Vallée, who directed each episode of Season 1. The Oscar-nominated filmmaker likely has his hands full directing each episode of yet another highly anticipated literary adaptation produced by HBO. He'll be overseeing the network's take on Gillian Flynn's Sharp Objects, a mini-series that will star Amy Adams and Patricia Clarkson (expect more awards for that one).
The Wild filmmaker will stay on as an executive producer -- and Season 1 writer David E. Kelly will still serve as the showrunner -- but Season 2 will be directed by English filmmaker Andrea Arnold. In addition to directing episodes of Amazon's Transparent and I Love Dick, Arnold has also directed movies like 2016's road drama American Honey and 2009's acclaimed coming-of-age film Fish Tank. The show's look is in great hands.
Meryl Streep is going to be in Season 2
Sorry, we buried some major news: Meryl Streep is going to be in Big Little Lies Season 2. The three-time Oscar winner will join the cast to play Mary Louise Wright, the mother of Skarsgård's Perry Wright. According to the Deadline article that announced her casting, she'll arrive in Monterey seeking answers about her son's mysterious death and concerned about her two grandsons. Prepare for many icy stare-downs between Streep and Kidman.
But Kidman herself is actually the one who was essential in bringing Streep on board. According to Australia's Daily Telegraph, Moriarty had the idea of casting Streep and Kidman, who starred in The Hours with Streep and remains friends with her, simply fired off what must have been a pretty persuasive email to get her to join the show. Nicole Kidman: master of the favor email.
What will Big Little Lies Season 2 be about?
This is the trickiest part about prognosticating about Big Little Lies. Where Season 1 had the storytelling roadmap provided by Liane Moriarty's novel, which was set in Australia but had a similar narrative, Season 2 will be soaring into the unknown. There is currently no sequel to Moriarty's book. However, the writer will be providing the story for the show, which David E. Kelly will then adapt into what we see.
Besides Streep's character, there's not a ton of information out there about the scripts. Back in December, Vulture did report on some casting breakdowns that were sent to talent agents for the show's second season and they have some tidbits that you might see. According to those, we'll be meeting the parents of Zoe Kravitz's Bonnie, and her mother will be revealed to be "controlling and abusive." There's also a "new employee in the school administration office who befriends Jane" and the two begin to share their "deepest secrets." Sound about right.
The most intriguing bit of intel in the breakdowns? The show is casting for Michael Perkins, a new teacher at Otter Bay Elementary School who "wants to cultivate global and social consciousness in his young students." Unsurprisingly, Laura Dern's character Renata then gets mad about this because the lessons about global warming are giving her daughter a panic attack. Please let Renata be a flat-earth truther!
Wait -- what about Chloe's playlists? Will those be back?
In addition to Ziggy's return, the other most pressing question about Big Little Lies is whether Madeline's daughter Chloe will continue to spin those NPR-core playlists. The music supervision on Big Little Lies was often very smart and funny, so what tracks are they digging up for Season 2? Did Chloe suddenly get really into Lil Pump? Is she feeling the new Lorde album? Will she make her parents take her to Coachella? Honestly, these are the questions we need answered, right now.
Sign up here for our daily Thrillist email and subscribe here for our YouTube channel to get your fix of the best in food/drink/fun.