Movies are big business, so it makes sense that their performance at the box office often determines whether they're considered a "success" or "a career-ruining disaster that the studio can never recover from, see if you ever get a movie made in this town again, buddy." 
But a work of art's value shouldn't rely solely on its profit-generating abilities. So, using figures from Box Office Mojo, we looked at some of the big financial failures that deserve a place in your heart -- or at least in your streaming queue. 
A Cure for Wellness (2017)
Budget: $40 million
Domestic gross: $8.1 million
Toeing the line between horror freak-out and psychological slow-burn, Gore Verbinski's A Cure for Wellness is, like many films on this list, a movie that resists easy classification. An odd marketing campaign that purposefully played into "fake news" confusion didn't help sell this lengthy, novelistic tale of a young executive (Dane DeHaan) getting sent to a sinister wellness center in the Swiss Alps to retrieve his company's CEO. The gothic twists of the plot are a bit overwraught but the imagery -- terrifying eels, unnerving dental procedures, and Bioshock-like mazes -- casts a spell and the only cure is watching this one over and over.   
Where to watch it: Rent on iTunes, Amazon, and YouTube
The Adventures of Baron Munchausen (1988)
Budget: $46.6 million
Domestic gross: $8.1 million
Like many films you'll read about on this list, the pure ambition, technical craft, and obvious care that went into making The Adventures of Baron Munchausen is staggering. In the realm of art direction, costume design, visual effects, and makeup and hairstyling -- four categories the movie earned Oscar nominations for -- it has few equals. Director Terry Gilliam's wildly embellished retelling of Karl Friedrich Hieronymus von Munchausen's life provides the type of eye-popping visuals that would thrive in the age of the movie GIF. As a work of narrative storytelling, OK, it's a little disjointed and meandering. As a (very over-budget) visual feast, it's invigorating.
Where to watch it: Rent on iTunes, Amazon, and YouTube
Annihilation (2018)
Budget: $55 million
Domestic gross: $32.7 million
Though it was released on Netflix overseas, making it difficult to tally up exactly how "successful" this science-fiction thriller was on a global level, Annihilation failed to catch on at the domestic box office. That's too bad, really, because this adaptation of author Jeff VanderMeer's cult novel was designed to be absorbed at a pumelling volume and in an audience of gobsmacked observers. As the scientist tasked with leading a rescue mission into the mysterious "Area X," Natalie Portman gives one of her most commanding performances, reacting to each of director Alex Garland's surreal images with psychological nuance and emotional depth. She takes you on a journey -- as long as you're willing to go there.
Where to watch it: Stream on Hulu; buy on iTunes, Amazon, YouTube, etc.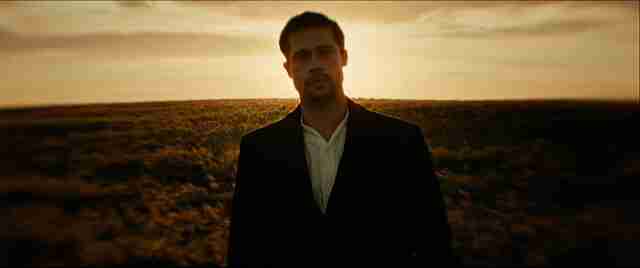 The Assassination of Jesse James by the Coward Robert Ford (2007)
Budget: $30 million
Domestic gross: $3.9 million
It's got such a great hook: legendary hunk actor Brad Pitt plays legendary hunk outlaw Jesse James. But director Andrew Dominik's meditative, painterly Western isn't particularly interested in sex, violence, or Pitt's incredible cheekbones. Instead, it's a study in jealousy and fame that mostly focuses on the conflicted, tortured Robert Ford, played with understated grace by Casey Affleck. It's not surprising that audiences found the bait-and-switch a little off-putting, but if you can embrace the movie's Terrence Malick-like rhythms, you'll quickly find yourself under its haunting spell.
Where to watch it: Rent on Amazon, iTunes, and YouTube
Beloved (1998)
Budget: $80 million
Domestic gross: $22.9 million
On the surface, Beloved sounds like a recipe for success: Jonathan Demme (Silence of the Lambs) taking on Toni Morrison's Pulitzer Prize-winning novel; Beah Richards, Danny Glover, Thandie Newton, Kimberly Elise, and LisaGay Hamilton all in the same place; and Oprah (yeah, Oprah!) as the powerful uniting force starring in this movie and making it happen. But when it hit theaters, Stateside viewers weren't foaming at the mouth to see this haunting-yet-inspiring story about a former slave who can't escape the ghost of her daughter. Why? Maybe because it's so punishing. Maybe the way it unspools is a bit convoluted. Maybe it relies a little too much on viewers to have some knowledge of or familiarity with the source material before watching. Whichever the case, it's sad it bombed because there's lots to be loved here in the performances and the nuance of this rather faithful adaptation.
Where to watch it: Rent on iTunes, Amazon, and YouTube
Big Trouble in Little China (1986)
Budget: $25 million
Domestic gross: $11.1 million
Director John Carpenter's rollicking adventure film starring Kurt Russell is a bizarre, ambitious attempt to wrap a bunch of his idiosyncratic interests (serialized adventure stories, monster horror films, kung-fu cinema, Howard Hawks-style romantic comedy) into one sprawling artistic statement. Sadly, it flopped, but its brilliant action scenes (and possibly problematic, stereotype-driven comedy) will live forever.
Where to watch it: Rent on Amazon, iTunes, and YouTube
Blade Runner (1982)
Budget: $28 million
Domestic gross: $27.5 million
Following the one-two punch of Empire Strikes Back and Raiders of the Lost Ark, Harrison Ford was due for a dud. So, it's hardly surprising that audiences sitting down for another zippy sci-fi adventure starring their favorite rugged hero would be turned away by director Ridley Scott's morally ambiguous, rain-soaked neo-noir about a cop hunting down rogue androids. Fans weren't ready to watch Han Solo wander through existential hell. What's more surprising is that the movie ended up picking up the huge cult that it did over the next 30 years. (In a fitting twist, the movie's highly anticipated sequel, Blade Runner 2049, starring Ford and Ryan Gosling also recently underperformed at the box office.)
Where to watch it: Rent on Amazon, iTunes, and YouTube
Blow Out (1981)
Budget: $18 million
Domestic gross: $12 million
Brian De Palma has been the guiding hand behind quite a few box-office flops -- The Bonfire of the Vanities and The Black Dahlia come to mind -- that are actually pretty terrible. But early in his career, the Hitchcock-loving auteur uncorked one of his most stylish, imaginative thrillers, and audiences failed to turn out for it. What'd they miss? Probably the director's best film, along with a classic Travolta performance. Luckily, the nice people at the Criterion Collection released this one a few years back, so it's never too late to get a closer look.
Where to watch it: Stream Amazon Prime
Brazil (1985)
Budget: $15 million
Domestic gross: $9.9 million
Animator-turned-filmmaker Terry Gilliam is the master of the visually stunning flop. For this sci-fi epic, a satirical take on George Orwell's 1949 novel Nineteen Eighty-Four starring Jonathan Pryce, Kim Greist, and Robert De Niro as an air-conditioner-repairman-gone-rogue, the former Monty Python member seemingly used every item in his imaginary tool box. It's got absurdist one-liners, political resonance, bonkers special effects, retro-futuristic sets, and a genuine emotional gut-punch of an ending. The one thing it didn't have? An appeal with mass audiences, who might have been scared away by reports in the press that Gilliam was battling the studio over the final cut.
Where to watch it: Stream on Starz; rent on Amazon, iTunes, and YouTube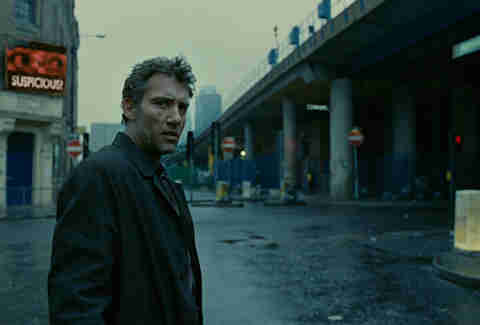 Children of Men (2006)
Budget: $76 million
Domestic gross: $35.6 million
Alfonso Cuarón's dystopian science-fiction film, tracking one man's mission to protect the first pregnant woman in nearly 18 years, treats geopolitical strife like an obstacle course. Through the eyes of Clive Owen's Theo, an activist lured back into the fight against the police state that is the British Army, Cuarón pairs academic soliloquy with war photography, weaving through chaos as a way of flirting with the "what if?" questions of our time.
Where to watch it: Stream on Starz; rent on Amazon, iTunes, and YouTube
Clockers (1995)
Budget: $25 million
Domestic gross: $13.1 million
By the mid-'90s, Spike Lee had established himself as a bona fide auteur, someone who knew his way around gritty city life (especially New York City) and racial tension, on display in his classic, Do the Right Thing. So it made sense to tap Lee as director of Clockers, an adaptation of Richard Price's novel of the same name, about New York drug dealers who get entangled with two homicide detectives investigating a murder. It's not the kind of movie you'd expect to become a summer blockbuster, but it never found enough of an audience to justify its $25 million budget.
Where to watch it: Stream on Starz; rent on Amazon, iTunes, and YouTube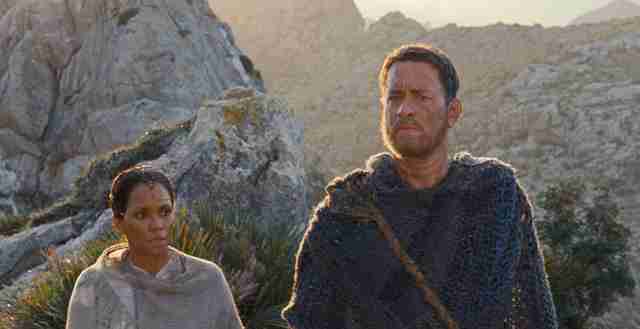 Cloud Atlas (2012)
Budget: $128.5 million
Domestic gross: $27.1 million
The Matrix directors Lily and Lana Wachowski were likely the only filmmakers with the ambition, and daredevil instincts to take on David Mitchell's pyramidal, generation-jumping novel. Tracking a set of familiar faces through the distant past, pulpy present, and hyper-future, Cloud Atlas is a as epic as they come, a movie about love, life, loss, and all the little moments in-between.
Where to watch it: Stream on Netflix; Rent on Amazon, iTunes, and YouTube
Dune (1984)
Budget: $40 million
Domestic gross: $30.9 million
David Lynch's Dune was no Star Wars. But it wasn't trying to be. The director wanted to stay true to Frank Herbert's uber-mystical, intricate source material -- so much so the barrier to entry here became kind of high. As reviews from the movie's release noted, it was very much a movie made for diehard fans, not critics or newcomers, but regardless of who you are now, it's a fun watch, especially for Lynch fans. It's no slam dunk -- the goofy special effects haven't aged well, but Dune marked Lynch's first collaboration with Kyle MacLachlan, a relationship that would prove especially fruitful in the years to come: see Blue Velvet, Twin Peaks. It's rewarding in a retroactive way, like watching Kobe Bryant play high school ball.
Where to watch it: Rent on Amazon, iTunes, and YouTube
Ender's Game (2013)
Budget: $110 million
Domestic gross: $61.7 million
A number of Hollywood mavens tried (and failed) to bring Orson Scott Card's military science-fiction classic to screen since it published in 1985. The wait was ultimately too long. Though retrofitted for the aughts' YA craze, the movie that made it to screen, from X-Men Origins: Wolverine director Gavin Hood, couldn't capture the new generation's imaginations. Their loss: Hood manages to squeeze Ender's jump to space cadet stardom, and the complex twists and turns of the battle against the alien bug race known as the "Formic," into one high-flying 114-minute blockbuster. Simply put, the long-gestating project understood the beloved book -- but we're OK on not getting the sequels.
Where to watch it: Rent on Amazon, iTunes, and YouTube
Event Horizon (1997)
Budget: $60 million
Domestic gross: $26.7 million
Horror movies are typically fast, lean, and cheap. Event Horizon, the gruesome and unsettling haunted spaceship movie from Paul W.S. Anderson, clocks in at a meager 95 minutes but it feels like a larger, more ambitious movie -- and it certainly wasn't cheap. With killer turns from Laurence Fishburne and Sam Neill, the film creates a moody sense of creeping dread then unleashes the terror in its second half as it slowly becomes a Fangoria-friendly version of Tarkovsky's Solaris. For horror fans, it's bliss. For everyone else, it's torture.
Where to watch it: Stream on Starz; rent on Amazon, iTunes, and YouTube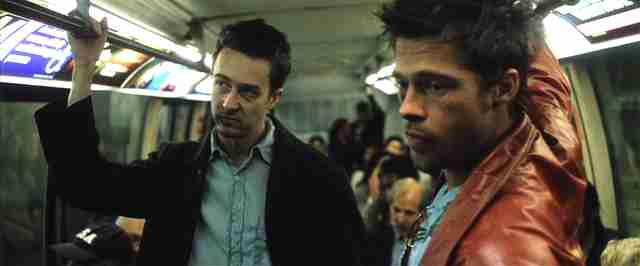 Fight Club (1999)
Budget: $63 million
Domestic gross: $37 million
Before it was every frat brother's favorite "edgy" movie, Fight Club was a big-budget disaster for director David Fincher and the movie's distributor, 20th Century Fox. Fox pushed back the release date multiple times, and struggled to figure out a successful marketing strategy, blowing millions in the process. Now, of course, the hype around Fight Club has reached levels that make it nearly impossible to dissociate the movie from its fans, but even if you know the truth about Tyler Durden, it's a darkly fun annihilation of corporate America.
Where to watch it: Rent on Amazon, iTunes, and YouTube
The Fountain (2006)
Budget: $35 million
Domestic gross: $10.1 million
For his follow-up to the 2000 drug odyssey Requiem for a Dream, director Darren Aronofsky concocted this cancer drama that's also a Buddhist vision quest and a conquistador adventure film. With emotionally wrenching performances from Hugh Jackman and Rachel Weisz, along with the best effects $35 million can buy, the movie has a raw, wonky power to it. Audiences probably stayed away because they couldn't figure out what the movie was about. But for all its non-linear storytelling, the film has a startling simplicity to it: it's a love story. About a magic tree. And neuroscience. And... well, just watch it.
Where to watch it: Stream on Starz; rent on Amazon, iTunes, and YouTube
Grindhouse (2007)
Budget: $67 million
Domestic gross: $25 million
This bizarre team-up between '90s indie cinema wunderkinds Quentin Tarantino and Robert Rodriguez was probably always a little too wild for the mainstream. Taking inspiration from the sleazy, cheaply made exploitation films of the 1970s -- particularly violent genre fare -- the pair offered two films, the sci-fi zombie riff Planet Terror and the vehicular slasher flick Death Proof, stitched together with "fake" trailers into a 191-minute double feature. It was an intentionally overwhelming moviegoing experience, meant to mimic the rolling matinees and unending midnight screenings of the past, and, for the people who actually saw Grindhouse in its original form, it was a blast. (Tarantino's contribution, Death Proof, is an especially rewarding hang.) But it's clear the duo overestimated how many people have nostalgia for this type of grisly marathon.  
Where to watch it: Rent individual movies on iTunes, Amazon and YouTube
Heaven's Gate (1980)
Budget: $44 million
Domestic gross: $3.5 million
Deer Hunter director Michael Cimino's Western carried such an expensive price tag, took so long to film due to indulged perfectionism (rumor goes that by Day 6 the movie was already five days behind schedule), and was such a disaster at the box office that it singlehandedly sank its studio, United Artists, in 1981. But you know what's great? Heaven's Gate. Brownish hued and dusted, as if dug up from the Earth, the movie, set in 1870, follows Kris Kristofferson's Harvard-educated Jim, who stumbles into a class war when he becomes Marshal to a developing patch of Wyoming. There are romantic trysts, shootouts, Christopher Walken monologues, and multiple scenes of roller skating. Cimino's gluttonous approach to movie-making is our gain; while far from a high-octane adventure, every second of Heaven's Gate mesmerizes the senses.  
Where to watch it: Stream on Vudu and Showtime; rent on Amazon, iTunes, and YouTube
The House (2017)
Budget: $40 million
Domestic gross: $25.6 million
Maligned by critics, Will Ferrell and Amy Poehler's film came and went from theaters this summer. That's too bad -- these two can do no wrong, and The House is among the strangest, sitcom-inverting movies either has ever made. The duo star as parents who, in order to foot their kids' college bill, open an underground casino. From the very first craps roll the dough starts rolling in... and so do the mishaps. We'll say Ferrell cuts off several limbs over the course of this odd escapade and leave it at that.
Where to watch it: Rent/buy on Amazon, iTunes, and YouTube
How Do You Know (2010)
Budget: $120 million
Domestic gross: $30.2 million
The new millennium hasn't been especially kind to legendary Broadcast News writer-director James L. Brooks. His last two movies, Spanglish and How Do You Know, tanked at the box office and earned brutal, dismissive reviews. While Spanglish remains a pretty grating film, How Do You Know is a legitimately clever and moving comedy about commitment and fidelity, with delicate, lived-in performances from Paul Rudd, Owen Wilson, and the reliably excellent Reese Witherspoon -- plus, it contains Jack Nicholson's possibly final role. But here's what I would love to know: where's the question mark in the title?
Where to watch it: Rent on Amazon, iTunes, and YouTube
The Hudsucker Proxy (1994)
Budget: $25 million
Domestic gross: $2.8 million
After the brilliant one-two punch of Barton Fink and Miller's Crossing, the Coen brothers assembled their most impressive cast yet (Tim Robbins! Paul Newman! Jennifer Jason Leigh!), stepped up their production design, and pulled out all the visual stops for this Preston Sturges-inspired screwball comedy (co-written with Sam Raimi) about... Hula-Hoops. Maybe that was the film's undoing at the box office? It's hard to convince anyone to watch a movie about Hula-Hoops. Either way, the movie itself is, like most things Coen, a darkly funny delight filled with quotable lines, charming performances, and style to spare.
Where to watch it: Rent on Amazon, iTunes, and YouTube
Hugo (2011)
Budget: $170 million
Domestic gross: $73 million
Martin Scorsese hit pause on mob violence and Rolling Stones singles to deliver one of the greatest kid-centric films in eons. Following Hugo (Asa Butterfield) as he traces his own origin story through cryptic automaton clues and early 20th-century movie history, the grand vision wowed in 3-D and still packs a punch at home.
Where to watch it: Stream on Vudu; rent on Amazon, iTunes, and YouTube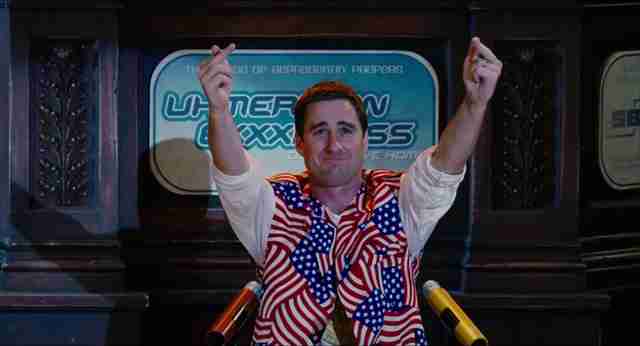 Idiocracy (2006)
Budget: $4 million
Domestic gross: $445K
If you watched Comedy Central at some point in the last decade, you've probably seen at least some of Idiocracy, Mike Judge's comedic take on a horrible future where everyone is painfully dumb and commercialism has taken over society. Sounds unlikely, right?! 20th Century Fox took some heat for supposedly abandoning this movie, resulting in the anemic box office total, but its long life on cable ensured its status as a cult favorite, and cemented Judge's place as one of America's preeminent satirists of mainstream culture.
Where to watch it: Rent on Amazon, iTunes, and YouTube
The Insider (1999)
Budget: $90 million
Domestic gross: $29.1 million
Ripped-from-the-headlines thrillers don't come much more propulsive than director Michael Mann's whistle-blower drama about the tobacco industry. With Al Pacino doing some of his more restrained late-career hoo-ah-ing as 60 Minutes producer Lowell Bergman and Russell Crowe expertly underplaying the role of executive-turned-truth-teller Jeffrey Wigand, The Insider is not the flashiest movie, and the lack of a Nixon-like public villain perhaps prevented it from becoming as ubiquitous as All the President's Men. But Mann's mastery of complex material should make this essential viewing for Deep Throat fans and anyone with a healthy skepticism of corporate America. (Also, though the public avoided it, it did rack up seven Oscar nominations, including Best Picture, Best Director, and Best Actor for Crowe.)
Where to watch it: Rent on Amazon, iTunes, and YouTube
Ishtar (1987)
Budget: $51 million
Domestic gross: $14.4 million
If you hit play on Elaine May's audacious comedy, you'll see a hilariously miscast Warren Beatty and Dustin Hoffman. The pair play delusional, shitty lounge singers en route to Morocco to break into showbiz, only to get made pawns in a political chess match between the CIA and a local militia. Beatty's the more neurotic and dopey of the two, Hoffman the more badass. They've switched places -- it's kind of like watching Russell Crowe and Denzel Washington in Virtuosity. Something's just off about them; they don't really fit into their roles, but if you can wrap your head around that, you'll enjoy one of May's goofier and bigger pics, a genuinely joyful Hollywood artifact that, despite its box-office numbers, deserves a second look.
Where to watch it: Stream on Showtime; rent on Amazon, iTunes, and YouTube
It's a Wonderful Life (1946)
Budget: $3.18 million
Domestic gross: $3.3 million
Believe it or not, this Christmas classic wasn't always playing on a constant loop to rapturous fans ringing bells and gifting angels' wings. It was actually a big hunk of coal for RKO Pictures, who lost $525,000 on the film. In many ways, the film's humble origins make it even more of the perfect all-American story. If George Bailey can come back from financial ruin, so can Jupiter Ascending! Never give up hope!
Where to watch it: Rent on Amazon, iTunes, and YouTube
John Carter (2012)
Budget: $263.7 million
Domestic gross: $73.1 million
Taylor Kitsch may never be the global megastar that Friday Night Lights fans hoped he would be -- sorry, Tim Riggins -- but at the very least he'll always live on in my imagination as the lost Civil War soldier in director Andrew Stanton's surprisingly personal paperback pulp throwback. With beautiful effects, cool costumes, and a real sense of adventure, the movie offered something increasingly rare these days: old-fashioned wonder. Like Mars itself, this is a movie waiting to be explored.
Where to watch it: Stream on Netflix; rent on Amazon, iTunes, and YouTube
Jupiter Ascending (2015)
Budget: $176 million
Domestic gross: $47.4 million
It's hard out there for ambitious, expensive sci-fi blockbusters that aren't based on pre-existing properties. The Wachowskis' bee-loving, rocket-boot-sporting, Channing Tatum-starring space opera was dismissed upon its release for being hokey, but it's also vividly imagined, playful, and action-packed. How serious are we about this movie? We picked it as one of our best movies of 2015. See it!
Where to watch it: Rent on Amazon, iTunes, and YouTube
The King of Comedy (1982)
Budget: $19 million
Domestic gross: $2.5 million
Long before he was Dirty Grandpa, Robert De Niro was Rupert Pupkin, the king of comedy (in his own mind at least). Starring alongside a game Jerry Lewis as a self-absorbed talk-show host, De Niro explored new depths of antisocial behavior in Martin Scorsese's damning portrait of a broken man attempting to make sense of an equally broken, fame-obsessed culture. Unsurprisingly, crowds weren't particularly eager to stare into the abyss. Looking back, it's easy to see that the movie was way ahead of its time, exploring the boundaries of queasy cringe-comedy way before "anti-comedy" was a thing the aspiring Rupert Pupkins of the world talked about on message boards.
Where to watch it: Rent on iTunes, Amazon and YouTube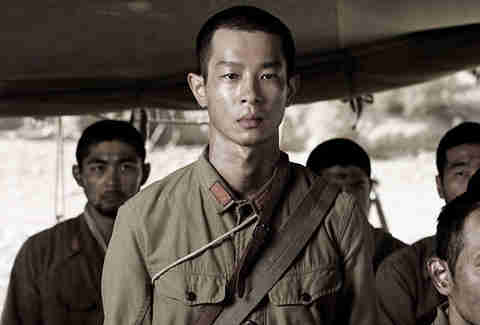 Letters From Iwo Jima (2006)
Budget: $19 million
Domestic gross: $13.7 million
Two months after his WWII drama Flags of our Fathers underwhelmed at the box-office, Clint Eastwood released this companion film, an austere depiction of the Battle of Iwo Jima from the perspective of the Japanese soldiers. Tracking the maneuvers of one Private First Class, the film paints the Japanese soldiers as every bit as honorable -- more so, and perhaps too a fault -- than their American counterparts, determined to hold the island battleground or die trying. Ken Watanabe stars as the commanding general, but it's the entire cast, battered and emaciated and staving off fear, that turns Letters From Iwo Jima one of the more astonishing war movies of the modern age.
Where to watch it: Rent on Amazon, iTunes, and YouTube
The Lone Ranger (2013)
Budget: $215 million
Domestic gross: $89.3 million
The Lone Ranger horses around once too often, and Johnny Depp tapping into his "Cherokee heritage" (constantly mentioned, continually disputed, never confirmed) to play Tonto earned The Lone Ranger a #problematic stamp. Thankfully, the film itself steers clear of stereotype enough to successfully recast Pirates of the Caribbean in Western threads. Gore Verbinski is a master of action choreography and the movie's multi-tiered finale, a foot chase across a speeding locomotive set to the "William Tell Overture," is an all-timer. Come for the star power, stay for a blockbuster director getting away with budgetary murder. The Lone Ranger is BIG.
Where to watch it: Stream on Starz; rent on Amazon, iTunes, and YouTube
Meet Joe Black (1998)
Budget: $90 million
Domestic gross: $44.6 million
Egad, the opening accident scene. That is one absurd way to kick off a 178-minute movie. Also, there's the scene when Brad Pitt speaks patois. Holy shit. But if we can, for a moment, reframe this not as a movie you'd pay theater ticket prices to see (and clearly not enough people did), but a movie you will be enveloped by, stare at in awe, and probably cackle over a bit in the comfort of your own home, then this meditation on death and existence is an enjoyable way to spend three lazy hours when you have nothing else to do. 
Where to watch it: Stream on Netflix; rent on Amazon, iTunes, and YouTube
Mirror Mirror (2012)
Budget: $85 million
Domestic gross: $64.9 million
The Fall director Tarsem Singh's ornate retelling of the Snow White fairy tale went toe-to-toe with the dark, gritty, Kristen Stewart-led version Snow White and the Huntsman and came out the fairest of them all -- just not with moviegoing audiences. Luminous costumes, cartoony comedy (with Julia Roberts' evil queen lording over her costars), and a Bollywood aesthetic that trickled all the way down to a dazzling musical finale, Mirror Mirror was a totally unique spin on the Disney legacy. No one gave it a chance.
Where to watch it: Rent on Amazon, iTunes, and YouTube
mother! (2017)
Budget: $30 million
Domestic gross: $17 million
Relentless, morbid, and empowered like an Adderall-fueled, all-night philosophy final prep session, Aronofsky's chamber piece is not for the weak of heart (or anyone who flinches at the sight of a weak human heart, for that matter). It's one of the year's best horror films, and Lawrence delivers the most physical scream queen performance of a generation, but that may give you the wrong idea; Aronfosky boils down humanity's creation, existence, and future extinction into an absorbing invasion thriller. Imagine hell on earth... with a little heaven thrown in.
Where to watch it: Stream on Hulu; rent on iTunes, Amazon, and YouTube
Mulholland Drive (2001)
Budget: $15 million
Domestic gross: $7.2 million
David Lynch intended to follow up his cult-favorite TV show Twin Peaks with an even dreamier series. That never happened, but the ditched pilot served as the basis for Mulholland Drive, a gorgeous, interpretable, mind-bending movie -- effin' art, man -- that draws from 100 years of Hollywood tropes. Naomi Watts plays an aspiring actress who befriends an amnesiac (Laura Harring). There are musical interludes, sexual encounters, and loads of non-sequiturs. The flavor of mystery is baked into it all, but you're better off luxuriating in this surreal bath than scrutinizing the plot.
Where to watch it: Rent on Vudu; buy on Amazon
One From the Heart (1982)
Budget: $26 million
Domestic gross: $636,796
Following the nearly unparalleled 1970s run of The Godfather, The Conversation, The Godfather Part II, and Apocalypse Now, director Francis Ford Coppola kicked off the 1980s by sinking a significant chunk of his own money into this passion project: a Vegas-set romance soundtracked by Tom Waits songs and filmed almost entirely on elaborately designed sound stages. Though his financial bet didn't exactly pay off -- Coppola reportedly spent a chunk of his career afterwards attempting to repay his debts -- the movie itself is a successful artistic gamble. Teri Garr and Frederic Forrest, who play the film's main warring couple, ground the story with psychological realism and brittle humor that plays off brilliantly against Coppola's glitzy, self-consciously artificial visuals. If you found yourself rolling your eyes at La La Land's arch cynicism, give Coppola's messier take on the modern musical a chance.
Where to watch it: Rent on Amazon and YouTube
Only Lovers Left Alive (2013)
Budget: $7 million
Domestic gross: $1.9 million
Director Jim Jarmusch isn't exactly a household name -- unless you grew up in a very cool household -- but it's possible his financiers had high hopes for this droll, Detroit-set vampire drama starring Tilda Swinton and Tom Hiddleston. I mean, it's a vampire movie! Starring the guy from Thor and The Avengers! This will be like Twilight, right? Not exactly. Instead, Jarmusch hews closely to the hyper-referential, offbeat style he cultivated in '80s indie classics like Stranger Than Paradise, Down By Law, and Mystery Train, flipping familiar blood-sucker mythology on its head for a poetic meditation on love, death, and the passage of time. If you let it sink its fangs in, the movie lingers longer than its sparklier counterparts.
Where to watch it: Rent on Amazon and YouTube
Popstar: Never Stop Never Stopping (2016)
Budget: $20 million
Domestic gross: $9.5 million
In classic SNL Digital Shorts like "Lazy Sunday," "I'm on a Boat," and "Jizz in my Pants," Andy Samberg's silly-as-hell rap group the Lonely Island proved they could make you laugh in short three-minute bursts of profane absurdity, but stringing together enough gags to sustain a feature-length movie is a taller order. Luckily, the boys are up to the task. This playful satire of self-mythologizing music-industry docs like Justin Bieber's Never Say Never or Katy Perry's Part of Me is every bit as funny as their shorts and, surprisingly enough, delivers a little emotional oomph about the power of friendship towards the end. Like co-director (and Lonely Island member) Jorma Taccone's MacGruber, Popstar didn't deliver at the box office but already feels like a comedy cult classic.
Where to watch it: Rent on Amazon and YouTube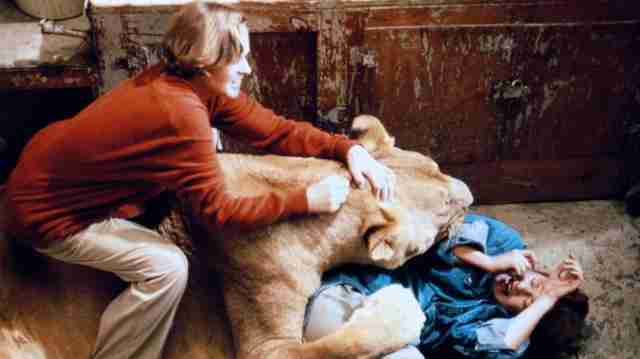 Roar (1981)
Budget: $17 million
Box office: $2 million
The passion project of animal activist Tippi Hedren and her husband Noel Marshall, Roar is notorious for featuring The Birds star, her daughter Melanie Griffith, and 100 untamed lions running amok in unchoreographed stunt sequences. Filmed over 11 years (then unceremoniously dumped into theaters), the movie, about the family of a scientist who arrive to his African bungalow only to be overrun by wild animals, resulted in the injury of 70 members of the production, including Griffith, who was mauled and received 50 stitches in her face, and Marshall, who later contracted gangrene after a cheetah clawed him in the chest. The chaos is represented in the finished product, a madcap ride through nature through the eyes of people who can't help but love the cuddly, potentially murderous animals.
Where to watch it: Currently unavailable to stream
Shoot 'Em Up (2007)
Budget: $39 million
Domestic gross: $12.8 million
An extremely violent, dystopian gun fu film that's really a morality tale about violence in movies and gun control, arriving toward the end of George W. Bush's presidency -- it doesn't take a whole lot of analysis to figure out why people didn't flock to Shoot 'Em Up. Contemporary responses were mostly ambivalent, especially regarding the extreme violence, but the slyly critical plot -- which sees Clive Owen reluctantly save a baby being hunted by crazed assassin Paul Giamatti -- the comic-book action, and the absurd humor (Owen's character eats carrots and says, "What's up doc?") make this a compelling, entertaining movie with a social message that holds up. There was also the guerrilla marketing video in which a woman shot a submachine gun at a bulletproof stroller containing a baby... a fake, obviously, but not a lot of people got the joke.
Where to watch it: Rent on Amazon, iTunes, and YouTube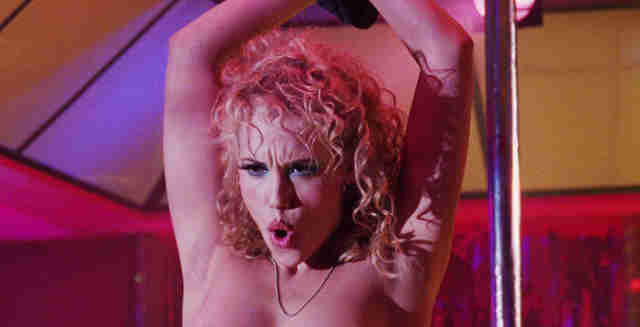 Showgirls (1995)
Budget: $45 million
Domestic gross: $20.4 million
The only film on this list to inspire a whole book on why it doesn't suck, Showgirls has been kicked around for too long. Spirited defenses have been made in bars, strip clubs, and seedy chatrooms across America. What's left to say? Yes, the lines are ridiculous. Of course, the costumes are strange. No, the pool sex scene isn't "realistic." But director Paul Verhoeven, expletive-loving screenwriter Joe Eszterhas, and Saved by the Bell's Elizabeth Berkley made a movie that has gripped the public imagination for 20-odd years now -- and they deserve some respect. Bow down.
Where to watch it: Stream on Showtime and Tubi
A Simple Plan (1998)
Budget: $30 million
Domestic gross: $16.3 million
This crime thriller about an act of greed gone horribly, horribly wrong amid the snowy boonies of Minnesota came out two years after Fargo. While the Coen brothers comparisons are logical -- especially given director Sam Raimi's relationship with them -- A Simple Plan is a corker in its own right. Bill Paxton and Billy Bob Thornton are perfectly cast as small-town brothers who unleash a world of unexpected misery after stumbling across a heap of money; Bridget Fonda is at her Jackie Brown-rivaling best as the voice in Paxton's other ear, and "that guy" actors (most notably Gary Cole, Chelcie Ross, and Brent Briscoe) add flavor all around them. While the film's box office performance wasn't nearly as compelling, A Simple Plan -- by turns sad, brutal, quirky, and surprising -- is that rarest of films that's every bit as powerful nearly two decades after its release.
Where to watch it: Rent on Amazon and YouTube
Sorcerer (1977)
Budget: $21 million
Worldwide box office: $6 million
Like many films on this list, Sorcerer was a non-starter at the box office, but has gone on to earn a reputation as a cult classic. But like the dangerous 200-mile on-screen road trip Roy Scheider takes with a box of dynamite, the road to that failure was a perilous journey. Opening a month after a little unknown movie called Star Wars probably had something to do with the movie's financial struggles, but the film is worth seeking out for its gripping portrayal of men in peril, director William Friedkin's taut direction, and one of Scheider's best performances.
Where to watch it: Rent on Amazon 
Southland Tales (2006)
Budget: $17 million
Domestic gross: $275,380
A gleeful mind-fuck of Bush-era paranoia, celebrity worship, and apocalyptic musings, director Richard Kelly's follow-up to his teen sci-fi classic Donnie Darko is a cult masterpiece in search of devoted followers. Like the work of Terry Gilliam, from which it draws bountiful inspiration, the movie walks a fine line between broad comedy and finger-waving moral righteousness. It's not shocking that the movie failed at the box office; what's shocking is that it ever got made in the first place. And, oh yeah, did I mention that it stars The Rock? And includes a scene in which Justin Timberlake's Iraq War veteran character sings a whole Killers song? Well, it does.
Where to watch it: Stream on Crackle; rent on Amazon, iTunes, and YouTube
Steve Jobs (2015)
Budget: $30 million
Domestic gross: $17.8 million
Caught in the crossfire of a director shake-up (Slumdog Millionaire Oscar-winner Danny Boyle stepped up after David Fincher bailed) and the North Korean Sony hack, Aaron Sorkin's take on the (abridged) life and times of the Apple cofounder came and went from the 2015 award season. Not since the Newton MessagePad has there been such an overlooked Mac product; Sorkin's drama is an operatic chamber piece with Michael Fassbender's Steve as the maniac maestro. In the tightly wound biopic, the behind-the-scenes mayhem gets the blood pumping, the monologues drill like dental weaponry, and the keynote speeches feel like Moses stepping down from Mount Sinai. What could be hagiography is a movie as large as the subject itself.
Where to watch it: Stream on HBO Go and HBO Now; rent on Amazon, iTunes, and YouTube
Sunshine (2007)
Budget: $23 million
Domestic gross: $3.7 million
Speaking of Slumdog and Trainspotting director Danny Boyle, his other big bomb is one of the most underrated sci-fi movies in recent years. Set in the year 2057, a stacked cast (including Chris Evans, Rose Byrne, Cillian Murphy, and Michelle Yeoh) star as the scientific crew tasked with reigniting our dying sun with a city-sized atomic bomb. The Icarus II mission goes off course when the astronauts discover the remains of the Icarus I, the ship that was supposed to bomb the crap out of the nearby star years before. When they board the ship, all hell breaks loose. In Boyle's hands, we mean that almost literally -- with stunning images and life-or-death stakes, Sunshine becomes something of a religious rumination on classic science-fiction twists. You will want to stare at its sun.
Where to watch it: Stream on HBO Go and HBO Now; rent on Amazon, iTunes, and YouTube
Treasure Planet (2002)
Budget: $140 million
Domestic gross: $38.2 million
Why did Disney's lavish retelling of Treasure Island flop hard? Harry Potter and the Chamber of Secrets, Die Another Day, and The Santa Clause 2 made for stiff competition; 2-D looked "old-fashioned" next to Pixar and Shrek's CG domination; and maybe mass audiences prefer singing princesses to the swirling cosmos of cartoon space? A combination of all three sunk this Imax-ready (one of the first) blockbusters, but quality isn't a factor -- with quality source material at the core and a warmer, welcoming vision of space than you'll find in most science-fiction, Treasure Planet is easily Disney's most underrated animated film.
Where to watch it: Rent on Amazon, iTunes, and YouTube
The Tree of Life (2011)
Budget: $32 million
Domestic gross: $13.3 million
Terrence Malick toiled away for six years on this magnum opus, a flowing drama that weighs the spiritual against secular, the galactic against the earthly, and fractured memories against the blurred present. Despite Brad Pitt and Sean Penn anchoring the cast, and veteran artists realizing the director's vision of the Big Bang with blockbuster-worthy special effects, audiences didn't turn out for Malick's visual poem (which spawned a nature documentary, The Voyage of Time, that also failed to find the cinematically curious). We'll blame the lack of buzz on the fact that anyone who saw this one spent days trying to pick their jaw off the floor.
Where to watch it: Rent on Amazon, iTunes, and YouTube
Valerian and the City of a Thousand Planets (2017)
Budget: $209 million
Domestic gross: $41.2 million
Valerian and the City of a Thousand Planets imagines a universe filled with wonderful and absurd sights: little critters that poop out marbles, aliens that fish for humans with giant hooks, heroes that dress like they got lost at a Tiësto concert, and a military commander played by jazz fusion legend Herbie Hancock. Unsurprisingly, this adaptation of a 1960s comic couldn't compete with super-hero juggernauts like Spider-Man: Homecoming, Wonder Woman, or Guardians of the Galaxy Vol. 2, and it was quickly branded a box-office bomb. That's fine. It's an expensive disaster that will inevitably find a cult willing to worship it as the bizarre little marble excreted from a porcupine's butt that it is.
Where to watch it: Rent on Amazon, iTunes, and YouTube