The Fun, Breezy 'Birds of Prey' Will Make You Forget About 'Suicide Squad'
Baby needs her egg sandwich.

| Warner Bros.
Baby needs her egg sandwich.

| Warner Bros.
This post contains spoilers for Birds of Prey.
When all is said and done, not much happens in Birds of Prey: And the Fantabulous Emancipation of One Harley Quinn, the Suicide Squad spinoff movie that puts Margot Robbie's crazed antiheroine front and center. Which is not to say the movie isn't packed with stuff. There are action sequences galore, recurring gags, and costumes that look like someone barfed out glitter and the inventory of Forever 21. But for all its bluster, Birds of Prey tells a story that's awfully simple for a modern day comic book movie. Harley Quinn breaks up with the Joker, bad guys try to get her, she teams up with a bunch of other ladies who are also being targeted by bad guys. They beat the bad guys, everyone parties.
I say this not to crap on Birds of Prey the way a pigeon might crap on a sidewalk. Its small ambitions are actually part of its charms. The movie, directed by Cathy Yan, isn't trying to make any sort of grand statement or offer any wild twists. These girls just want to have fun, and fun is what they have. Birds of Prey is a fruity cocktail of a movie. It goes down smooth, makes you giddy, and there's the possibility of a slight hangover.
When Suicide Squad came out in 2016, it was roundly panned, but the one bright spot was Margot Robbie's Harley, a blast of psychopathic sunshine trapped in a dark, misogynistic world. Her take on the character, before only seen in comics and cartoons, became the definitive version of Harley Quinn. Armed with this, Robbie took it upon herself to give the wisecracking former psychiatrist a better movie. She produced Birds of Prey under her LuckyChap Entertainment banner, and was reportedly heavily involved in every aspect of its creation.
As the title might suggest, Birds of Prey finds Harley trying to liberate herself from her attachment to the Joker. (Remember, she dated Jared Leto's "demented" bad guy, not Joaquin Phoenix's.) After an adorable animated version of her origin story, Harley explains in her near constant narration that she and the Joker broke up. (Well, he broke up with her, but she's choosing not to acknowledge that.) Despite insisting that she's doing great, she's actually not taking it all that well. But that's the least of her problems. Her association with the Clown Prince of Crime gave her an immunity in the streets of Gotham, and now all the people who are pissed at her want her dead even though all she wants to do is eat a perfect bacon, egg, and cheese sandwich and get over her hangover.
The most formidable of her foes is Roman Sionis (a preening Ewan McGregor, having a great time), a.k.a. Black Mask, who is planning to amass an even larger fortune than the one he already has, thanks to a special diamond. He also has a penchant for ordering his henchman Victor Zsaz (a bleach-blonde Chris Messina) to slice people's faces off, at least when Roman and Victor aren't having sexually charged breakfasts.
A crew of women get sucked into Roman and Harley's orbit: there's Renee Montoya, Rosie Perez's brilliant but underappreciated detective; Black Canary, Jurnee Smollett-Bell's songstress with a secret power who becomes Roman's driver; Huntress, Mary Elizabeth Winstead's mysterious, crossbow-wielding warrior out for vengeance; and Cassandra Cain, Ella Jay Basco's spunky pickpocket orphan who accidentally steals (and eats) the stone Roman is after.
Christina Hodson's screenplay is nimble in many respects, but shoots itself in the foot at the outset with an overly complicated time-hopping structure meant to mimic Harley's own scattered storytelling, which just slows down the pace. Birds of Prey also isn't quite as much of a team-up movie as its marketing might imply. The gang only unites in the last act and it feels all too brief. But it's easy to overlook these flaws when you are settling into the movie's goofy, Lisa Frank on coke aesthetic.
While her accent sometimes wavers, Robbie wears Harley's demeanor like a second skin, her eyes almost popping out of her head, cartoon-style. Through Hodson's dialogue, the character keeps reminding the audience how "terrible" of a person she is, but in Robbie's hand, you sort of just want to be her BFF. Perez lives up to her legend status spouting Renee's intentionally stereotypical cop dialogue, and Smollett-Bell is the movie's conscience as Black Canary. Winstead drops in and out of the narrative, but when she finally gets to be more than a killing machine she's wonderfully dorky.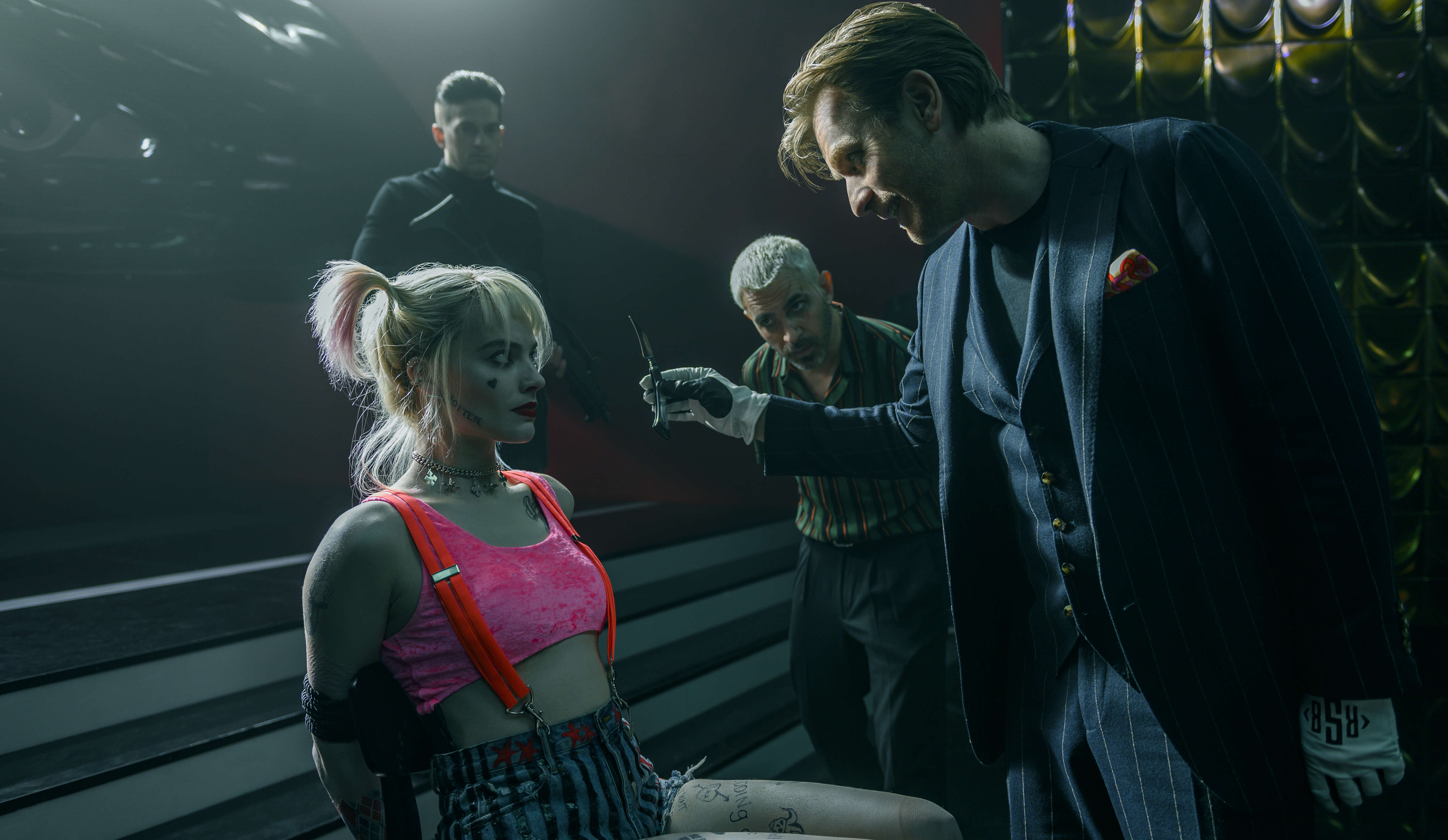 The action itself is unusually strong for this type of movie, owing more to the John Wick canon than any DCEU or Marvel movie before it. (Wick director Chad Stahleski's stunt company did choreograph the fights and he was brought on to do some second unit work.) We get long takes of Harley whacking heavies with a baseball bat, and organic moments like the one that caught early attention where our main girl hands Canary a hair tie mid-fight. Robbie, once again, puts her skating skills to use, strapping on roller skates for an entire sequence. The battles rely on hand-to-hand combat rather than some CG monster swooping down from the sky.
The movie leaves room for Harley to show up in the Suicide Squad sequel, James Gunn's The Suicide Squad, while also refusing to tease that coming movie in any way. It's more proof of the current nebulousness of the DCEU: You definitely did not need to see Suicide Squad to understand Birds of Prey and you definitely won't need to have seen Birds of Prey to understand whatever's coming up, unless a direct sequel is announced. Even the post-credits tag is just a joke, nothing more.
That sort of sums up the experience of Birds of Prey. It's a lark that doesn't ask you to take it too seriously, but wants you to have a blast nonetheless.
Need help finding something to watch? Sign up here for our weekly Streamail newsletter to get streaming recommendations delivered straight to your inbox.