The Wild Ending of 'Black Mirror' Season 4's 'Hang the DJ,' Explained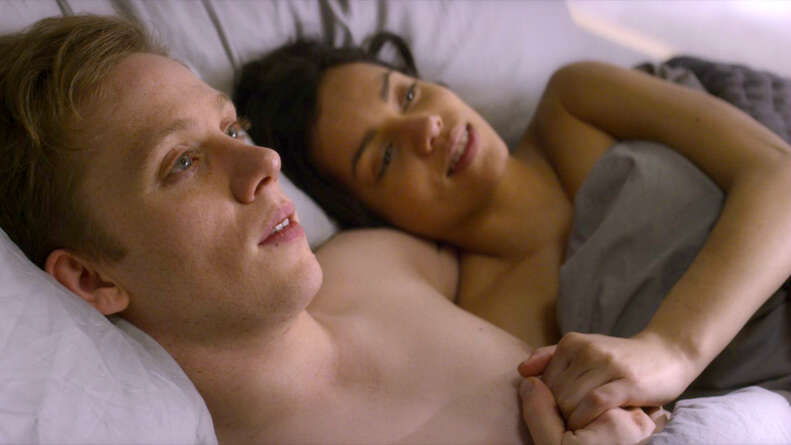 Netflix
Netflix
The following post contains spoilers from Black Mirror Season 4.
"If we're just depressing all the time, it becomes too predictable." That's what Black Mirror creator Charlie Brooker told us in 2016 regarding the variety of genres explored in Season 3. So it shouldn't be too surprising that the fourth season, out now on Netflix, includes more breaks from the tech anthology's typically dark outlook. The fourth episode in particular, "Hang the DJ," lives up to Brooker's maxim: It's neither depressing nor predictable. And if you're not watching closely, a little mystifying.
"Hang the DJ," introduces viewers to Frank (Joe Cole) and Amy (Georgina Campbell), two Millennial stand-ins testing a new dating app with an alarmingly high success rate. There's an easy comparison to be made between this episode and Season 3's "San Junipero," a VR-fueled romance set in a California beach town that was so optimistic fans affectionately dubbed it "White Mirror." Yes, "Hang the DJ" is another love story... but it's different. This time the characters are less familiar with the tech in question, a palm-sized disc that logs their interests, matches them with blind dates, and determines how long their relationships will last, all in the name of finding an ultimate match. (Think Tinder, but with less free will.) When we meet Frank and Amy, there's instant chemistry that's a blast to watch. Unfortunately, the app says they're destined for less than a day.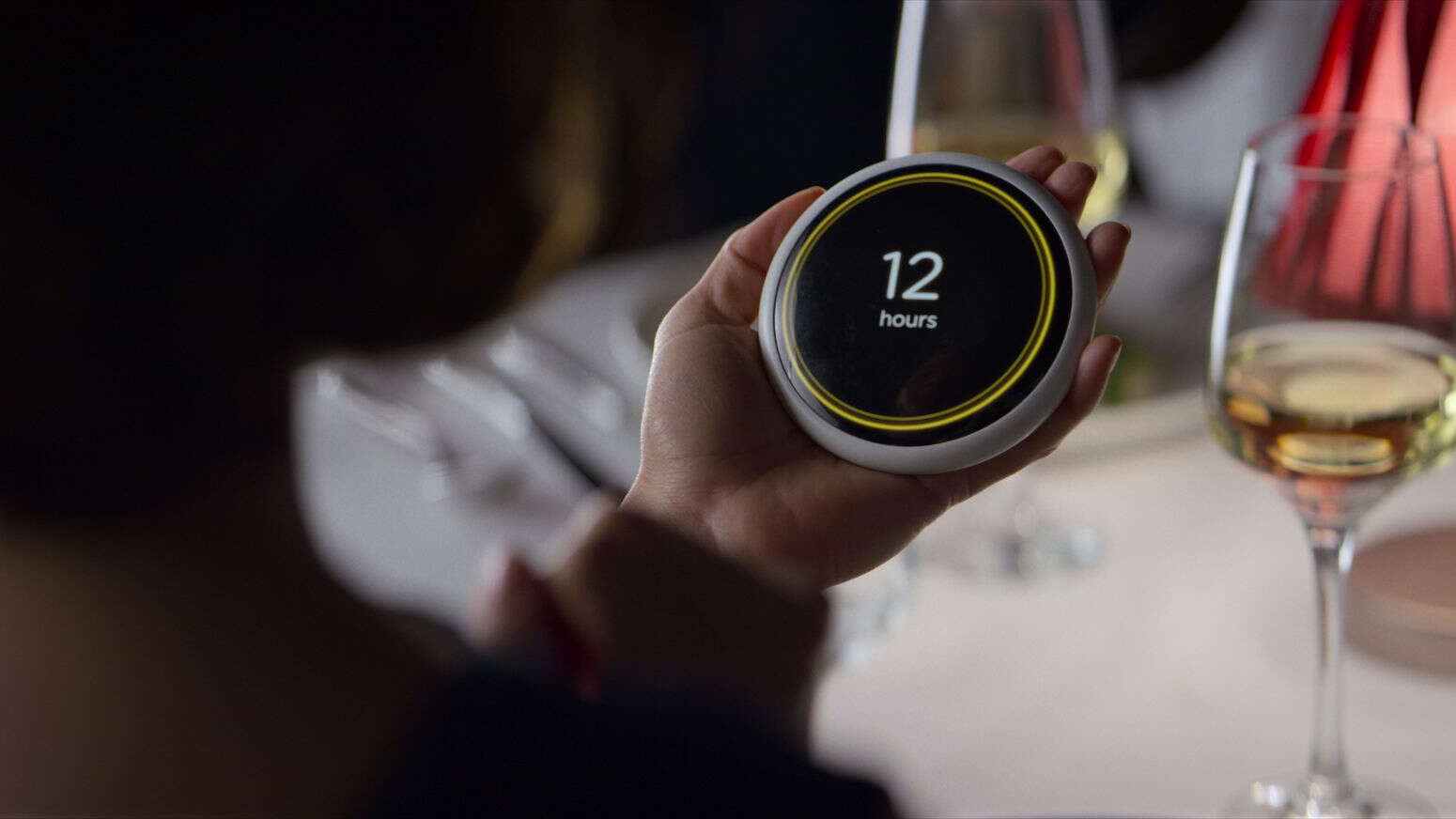 Brooker weaves an effective will-they-won't-they story into the script, showing Frank and Amy paired up with numerous lovers in the wake of their split. The casual, almost pragmatic nature of their ensuing encounters makes you lament the exhausting pitfalls of modern dating while encouraging you to root for what looked like true love. It's deft emotional manipulation (and stellar acting that sells it). But as with most Black Mirrors, there's more to what's happening here than meets the eye. If you picked up on the clues -- the minimalist setting, the omniscient security guards, the always-going-to-skip-four-times-across-the-freaking-water rocks -- you might have noticed Frank and Amy aren't really using an app. As she quips: "What if ... we're stuck in a simulation?"
Frank really believes that's a possibility, and by episode's end we see he's correct. After matching with Amy again -- and losing her again! fuck! -- the couple endure a second depressing string of fruitless matches. But the destined couple's unhappiness with the situation outgrows their frustration with each other. The two meet in not-so-secret before their Ultimate Match Day and agree to "rebel," which, in the case of this glossy dystopia, means running for their lives and climbing a mysterious wall encircling their town.
What's on the other side?
Revelation: The Frank and Amy we've come to know weren't using an app, but an app within an app. (Specifically: "We decided it's a cloud-based system that's simulating 1,000 different run-throughs of yourself and a potential partner to see how many times you'd rebel against it," Brooker explained to EW recently. "So if you don't rebel, the system has served its purpose and your reality ends.") It might sound like a cheesy twist on paper, but director Timothy Van Patten handles it with care. Thanks to a visually stunning "calculation," we learn that the Frank and Amy we spent so much time watching were the 998th rebellion out of 1,000 relationship sims, the last act of defiance needed to prove that the real-life Frank and Amy would be 99.8% compatible and near inseparable.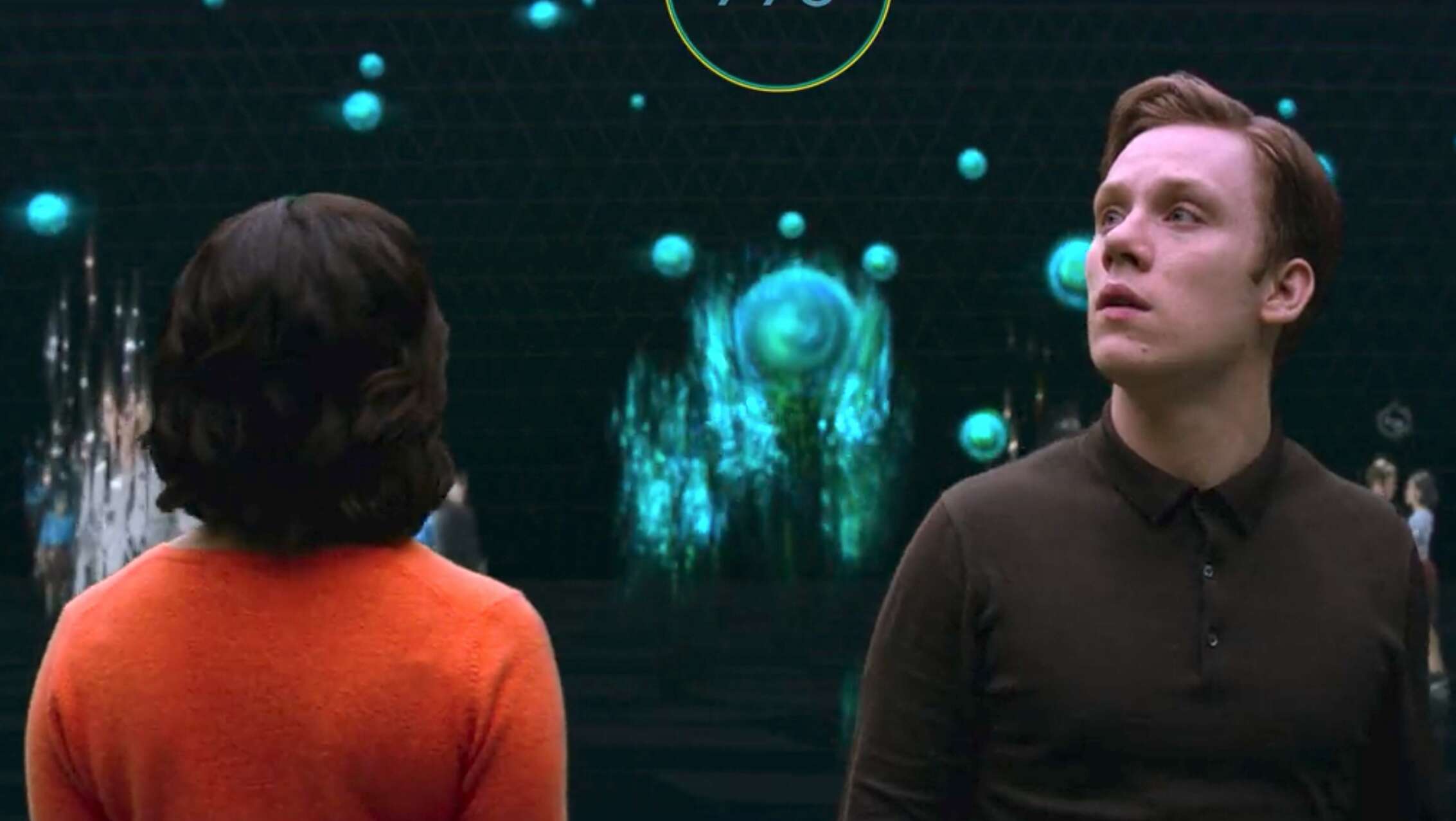 How you digest the very end, IRL Frank and Amy locking eyes at a bar, will depend on what you think of online dating in general. True, their real love story is just beginning, but the app ultimately makes the choice for Frank and Amy -- meaning the app, on some level, is still dictating their lives, right? Or, you might wonder, If the app didn't exist, would they have ever met? What if they really are great together and its thanks to the app?! These are more complicated questions than they seem, and the episode is more concerned with making you ask them yourself because it can only answer so much. But that might be why "Hang the DJ" stands apart from the Season 4 pack. Many of the other new episodes -- "USS Callister," "Crocodile," "Black Museum," and "Arkangel," especially -- offer bleak warnings. An episode pontificating about the problems of online dating? That would be a drag; fortunately, "Hang the DJ" focuses more on storytelling than ham-handed critique.
For what it's worth, count Brooker among the hopeful. "I think [the end is] a very happy moment and I think Tim did a brilliant job of directing it, and Georgina and Joe did a fantastic part playing that final scene. They know they are destined to have a very serious relationship and they're each others' chosen ones and I think they go through a gamut of emotions," he toldEW. "You see them finding it exciting and taking on the weight of it, and then you see Georgina quite playfully just steps toward him at the very end. I hope the takeaway is that it's playful and hopeful."
In our rapidly changing world, in which many technological developments can be construed as negative, "Hang the DJ" is a refreshing dose of optimism -- one that shows this anthology is still at its best when it dares to take risks.
Sign up here for our daily Thrillist email and subscribe here for our YouTube channel to get your fix of the best in food/drink/fun.

Sean Fitz-Gerald is a staff writer at Thrillist Entertainment. Find him on Twitter: @srkfitzgerald.