Netflix's Bobby Kennedy Documentary Reveals Stark Truths About the Political Dynasty
Netflix
Netflix
June will be the 50th anniversary of the death of Robert F. Kennedy. Assassinated during his campaign for president in 1968, RFK's death takes up most of the space in the basic historical memory of his legacy, like his brother John F. Kennedy. His shooting is definitely one of the defining markers of the 1960s, and movies have focused solely on dramatizing the night he was fatally shot by Sirhan Sirhan. The incident is now also the climactic moment of Netflix's four-hour, four-part documentary series, Bobby Kennedy for President.
Generally, history recalls RFK as a great man, a hero idolized as an icon of idealist politics. Born into an eminent liberal and wealthy political family, his grandfathers were, respectively, a mayor of Boston and a Massachusetts state senator. His father, Joseph P. Kennedy, Sr., was an FDR-appointed ambassador to the UK. It was only natural for Bobby and his eight siblings to live public lives and hold political office. His older brother John went first and became a US senator, then president. After JFK's death in 1963, RFK later followed suit, first becoming a Democratic senator from New York in 1964, followed by a presidential run in 1968 with great favor attached to his character and dynastic family name.
However, Bobby Kennedy for President is no simplistic hagiography. Especially from its interview with activist Marian Wright Edelman, the series reminds viewers of RFK's controversial position within the civil rights movement, in part because of his background working with Republican senator Joseph McCarthy on the Senate Permanent Subcommittee on Investigations during the Second Red Scare era, for his instrumental involvement in the FBI's wiretapping of Martin Luther King, Jr., and his original stance within his brother's campaign and administration against aligning with African-American causes. Wright Edelman admits her view of RFK was then not at all positive.
Directed by Dawn Porter (whose feature Trapped is also a Netflix staple), Bobby Kennedy for President chronicles the lead-up to RFK's last-minute bid for the White House in 1968, as well as the aftermath of his campaign and assassination, leaning heavily on archival footage to craft this character-driven biography. The talking heads who fill in the gaps consist mainly of people with personal connection to the subject, and they help to share a genuine feeling of the man behind the "Bobby phenomenon," along with the colder facts.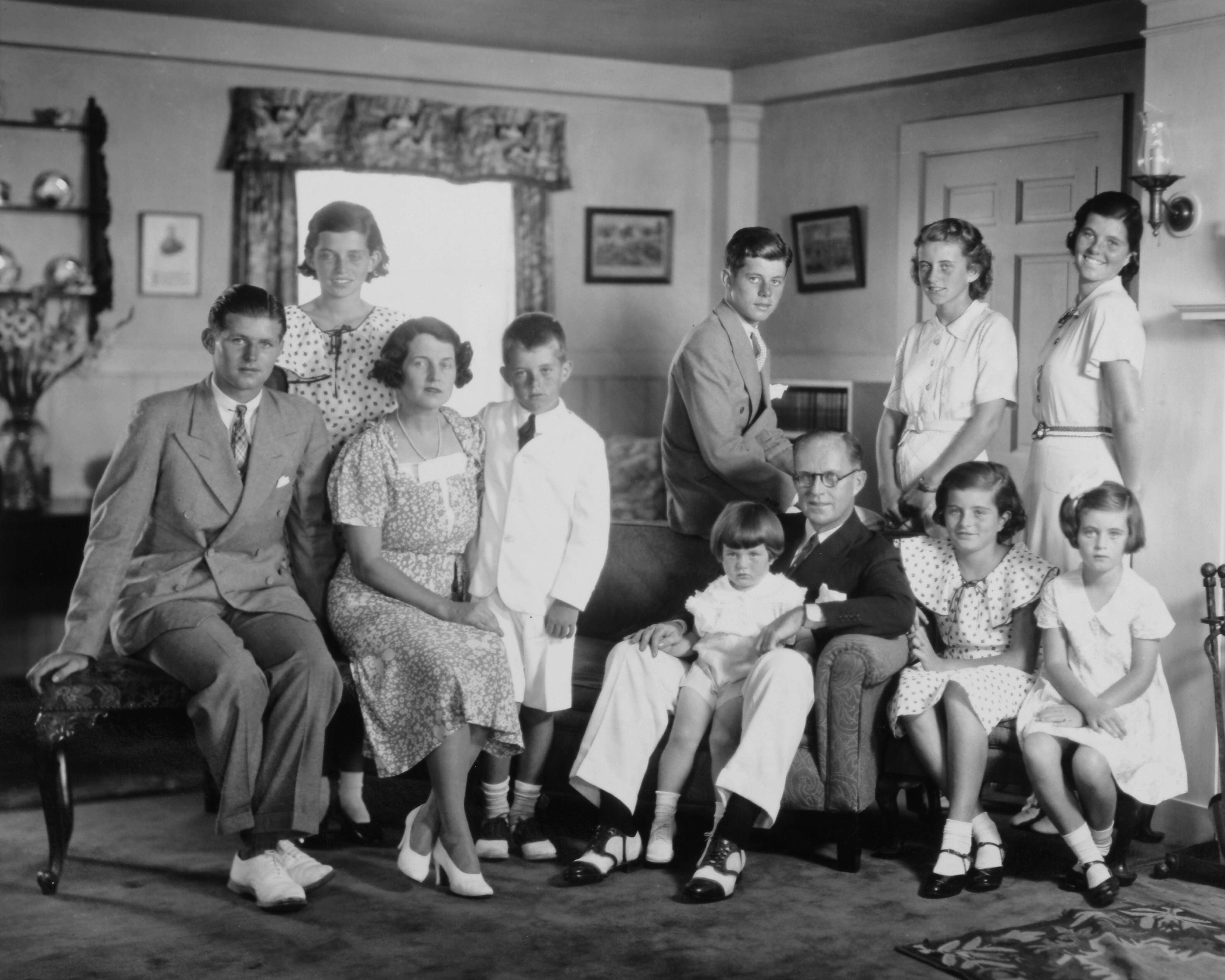 As structured in the series, the story of RFK's campaign begins with his work as assistant counsel for the McCarthy-chaired Subcommittee on Investigations focused on anti-communist probes. Covered only briefly, that era gives way to the more recognizably significant time of JFK's presidential run, for which RFK was campaign manager, and his appointment as Attorney General. But his earlier career comes back regularly in the discussions of how he was initially disliked as a political figure by many who would later become his closest supporters.
Former congressman and Kennedy family friend Neil Gallagher also appears early on to say he wasn't a fan of his from the start. "Bobby Kennedy was two people," Gallagher says, describing him as aggressive and tactically "sharp-elbowed." Singer/activist Harry Belafonte, civil rights leader and congressman John Lewis, and eventual RFK aide William Arnone all express their negative first impressions, whether due to Kennedy's record, his indifference, or merely his appearance. What turned everyone around was RFK's openness and curiosity; he listened and learned and was empathetic. Wright Edelman details an instance where Bobby agreed to fly to Mississippi with her to witness the starving poor in rural areas, and she was moved by how engaged he was, especially with children. She also was delighted that his fame brought media attention with him wherever he went, but was also surprised by how much he genuinely appeared to care when the cameras were gone.
Dawn Porter -- who trained as an attorney before becoming a director of films mostly about legal issues -- tracks RFK's transformation to civil rights and social justice advocate, beginning with his actions to free MLK from jail in 1960, through his efforts in the 1963 showdown against George Wallace to integrate the University of Alabama, and later, as a US senator, his fight in the war on poverty. Much of the second episode, about his life and career following his brother's assassination, highlights RFK's commitment to the Latino community and migrant labor issues, guided by an interview with United Farm Workers co-founder Dolores Huerta.
Of course, there's also the track of privilege and nepotism that helped RFK's rise, but that and his own political ascendancy from out of his brother's shadow are underpinnings to this portrait of a man's overall evolution to the pedestal he's been on for the last half century. And more than the bullet points of what Kennedy stood for, or achieved, or might have done as president, it's the painting of his character that's more resonant. To see Lewis go from talking of concerns about JFK and RFK in the first episode, to his heartbreaking emotional breakdown on camera over memory of the latter's death in part three, is the sort of honest historical context we don't get with most documentaries on significant subjects, which tend to be strictly celebratory or educational in their approach.
With RFK's assassination covered in the third episode of Bobby Kennedy for President, part four delivers two interesting but less effective pieces of the story. One is the relatively rapid montage of events that followed Kennedy's death, mostly terrible things that presumably only happened as a result of him not being able to become president -- his election held a supposed certainty, had he lived. Fortunately, the angle that hints the world would have become a better place under a different fate isn't given too much screen time. Instead, there's more focus on the question of whether Sirhan Sirhan acted alone in the killing of RFK. The episode is sort of a postscript film all its own, detached in some ways from the rest of the series' profiling account.
Bobby Kennedy for President stokes speculative conclusions about whether or not RFK should have run for president at all, or if the country would have been better if he had lived and won. The real takeaway, however, is a deeper personal understanding of both Robert F. Kennedy, his supporters, and the road to the presidential campaign, which wasn't as smooth and straight shot as it might have seemed then, or in retrospect today.
Sign up here for our daily Thrillist email and subscribe here for our YouTube channel to get your fix of the best in food/drink/fun.
Christopher Campbell is a freelance film editor and critic and the founder of the documentary review site Nonfics. Follow him for opinions of all sorts of movies @thefilmcynic.