Why Amazon's 'Bosch' Is the Underrated Mystery Show You Should Be Watching
It's 'Bosch' time, baby.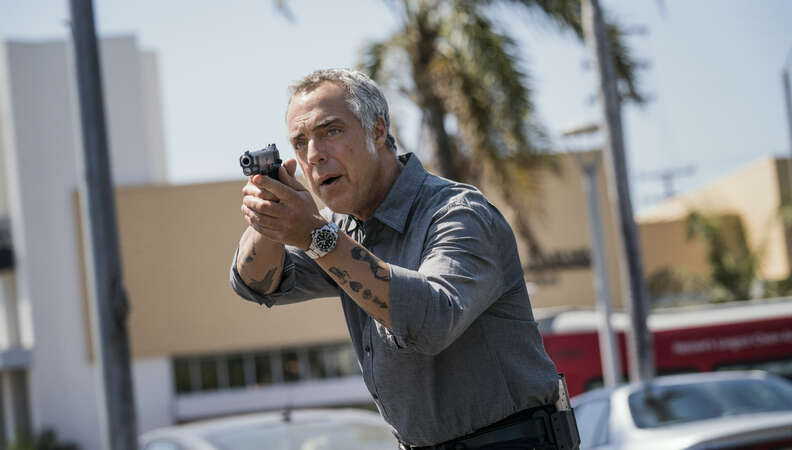 Amazon
Amazon
The appeal of Bosch, Amazon's long-running cop show starring Titus Welliver as Los Angeles detective Hieronymus "Harry" Bosch, is rooted in the sturdy, reliable nature of the series and the character. When you start a new season, you pretty much know what to expect: Bosch will do his best to solve a tricky new case, he'll deal with some problems in his occasionally messy personal life, he'll piss off the careerist bureaucrats in the police department, and he'll eventually use his gun. He'll wear his hemp bracelet, listen to his jazz records, and probably roll up his sleeves enough to provide a glimpse of the tattoos on his arms. He'll be Bosch.
That inherent sturdiness, a consistency that can be mistaken for complacency, can be used to make Bosch sound a little square. Yes, in many ways, Bosch is the quintessential "dad show," a micro-genre defined by former Thrillist writer Anna Silman as a series that "has some sort of crucial dad-ness about it." But guess what? Sometimes dads are right -- like when they tell you "money doesn't grow on trees" or say "Frampton Comes Alive! is a pretty good album" -- and our nation's dads are right about Bosch.
I'm a new Bosch convert, having only recently dived in during quarantine, but I've already cruised through the first two seasons like Bosch beating L.A. traffic on the way to a crime scene. (Like all cool L.A. residents, Bosch always knows the best route to take.) Bosch's sixth season was released Friday on Amazon Prime and, according to the official description, the new episodes follow what happens when "a medical physicist" gets murdered and his "deadly radioactive material" goes missing. From that description, it sounds a lot like a typical Bosch season, which means that it will be good. Because Bosch is good. Here's why.
Who is Harry Bosch?
Detective Hieronymus "Harry" Bosch is a Los Angeles homicide detective who plays by his own rules. First introduced in the 1992 crime novel The Black Echo by writer Michael Connelly and further fleshed out in the subsequent 21 Bosch books that followed, the character is part Phillip Marlowe and part Dirty Harry, a taciturn cop with a military background and anti-authority tendencies. (Connelly's other famous fictional creation, attorney Mickey Haller, was played by Matthew McConaughey in the 2011 thriller The Lincoln Lawyer.) Though he occasionally bends the law in his pursuit of justice, roughing up a suspect or breaking into a house to discover some evidence, he's not an antihero like The Shield's Vic Mackey. He lives by his personal credo: "Everybody counts, or nobody counts."
Most importantly for the TV show, he's played by Titus Welliver, the gruff gray-haired actor known for roles on shows like Deadwood, Lost, and Sons of Anarchy. It's tough to overstate how good Welliver is as Bosch, grounding the granular police work elements and providing a wry humanity to the personal drama. He's funny without being silly and he's tough without looking ridiculous. Like Timothy Olyphant on Justified, another low-key crime drama with literary origins, he holds the whole show together.
What is Amazon's Bosch like?
Given its humble beginnings as an online book retailer, Amazon's decision to adapt Bosch as one of its marquee shows makes sense. The pilot debuted in 2014 as part of Amazon's initial pilot program, which allowed viewers to vote on their favorites, and the first season premiered in February 2015. Since then, a new Bosch season has appeared every year like clockwork, with the upcoming seventh season announced to be the final one.
While Connelly is involved in the show as an executive producer and writer, the show was developed by writer Eric Overmyer, who worked with David Simon on HBO's The Wire and Treme, and Bosch shares some of the same storytelling tics as Simon's acclaimed cop series. (It also shares multiple cast members.) An individual season of Bosch typically follows a single case, drawing from a couple Bosch novels, and the pacing tends to be deliberate, with multiple plot threads converging right around the eighth episode of a 10-episode season.
At the same time, Bosch has a pulpier, high-octane touch than Simon's high-minded shows. This is page-turning, attention-grabbing airport fiction served in prestige TV packaging: serial killers escape, friends and family get kidnapped, big shoot-outs occur in the middle of broad daylight. It's an often effective blend of thoughtful and exciting.
What are the non-Bosch Bosch characters like?
No grizzled detective is an island -- especially not Harry Bosch. As you dig further into the world of Bosch, you get more into the supporting characters, like his easy-going partner Jerry Edgar (The Wire's Jamie Hector), his watchful superior officer Lieutenant Grace Billets (Amy Aquino), or his weary Chief of Police Irvin Irving (The Wire's Lance Reddick). All solid characters. The relationship between Bosch and his daughter Maddie (Madison Lintz) also provides for some sweet dad humor moments, like when Bosch doesn't know how to work Skype. The producers and casting directors also know how to cast fun actors in season-long guest spots, like when Matthew Lillard and Jeri Ryan pop up in Season 2. As good as Welliver is, he needs game performers to play off of, and Bosch consistently delivers.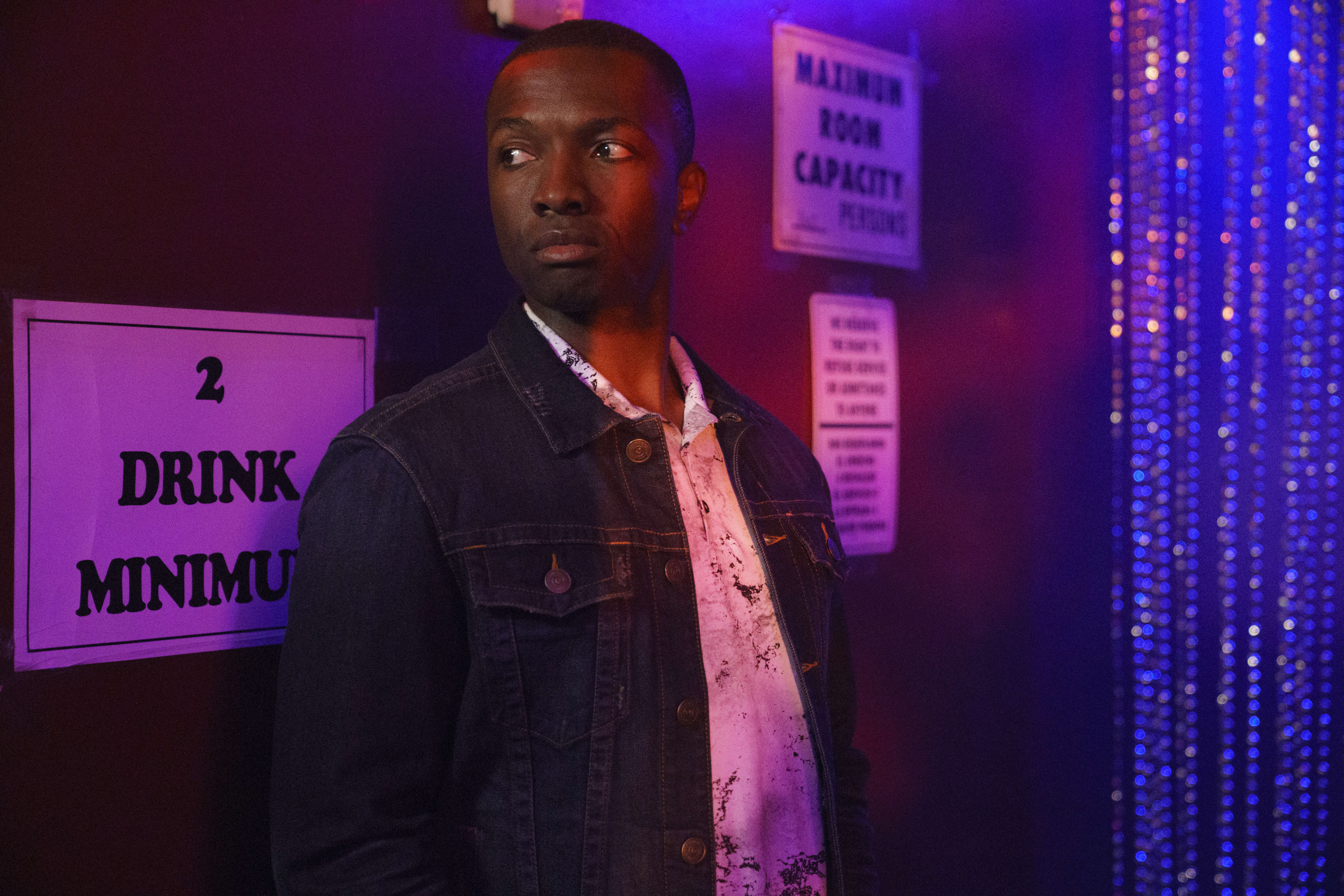 Seriously, why is Bosch so good?
I understand why some viewers might be skeptical about giving Bosch a chance. There's a lot to watch, and Bosch doesn't tend to show up on top-ten lists or win Emmy Awards. Even my boss, an actual dad who loves all manner of dad shows, like Billions, and would love Bosch if he watched Bosch, scoffed when I expressed my desire to write lovingly about Bosch. Bosch has very little cache.
Even praise for Bosch, when compared with the narrative around many other popular and acclaimed programs of the streaming era, can sound like a backhanded compliment. When I say Bosch is "sturdy," you might hear "boring." But that's not fair to Bosch, which is actually a compelling hybrid of the network procedurals of the past and the more refined one-season arc shows of the modern era. To give you an example, I've had way more fun watching Bosch than True Detective.
Also, the people who love Bosch really love talking Bosch. When you tell other people who watch Bosch that you're watching Bosch, they'll often light up and go, "Bosch!" If the person you're talking to has never heard of it, you then get to explain who Bosch is, why he wears a bracelet, and what kind of cases he solves for the next five minutes, and that's also a great way to pass the time. Obviously, you know that -- because you made it all the way to the end of this Bosch article. Now go watch Bosch.
Need help finding something to watch? Sign up here for our weekly Streamail newsletter to get streaming recommendations delivered straight to your inbox.