In the movie business, quality is not the only key to success. The marketing blitz, the surrounding competition, the amount of Rotten Tomato reviews, the zeitgeist, and whatever's happening on Game of Thrones the weekend of release are all factors that could either blow up a movie (blockbuster or indie) into a $100 million success story or damn it to the 70th row of a Netflix genre page. The year was full of great movies that turned out to be genuine box-office hits -- nothing reassures our faith in humanity quite like Get Out earning $175 million in the U.S. alone -- but plenty of gems went completely missed by the masses.
Assessing the size of their releases, the amount of money they raked in, and the critical buzz that couldn't quite spark in their favor, these are the best movies that no one saw in 2017, the ones that got away.
Recommended Video
Binge Watch These Sexy Movies on Netflix
American Made
Rotten Tomatoes score: 87%
Size of release: 3,024 theaters
Total U.S. box-office gross: $51.3 million
Tom Cruise is one of Hollywood's biggest stars, but this departure from the usual run-and-gun popcorn entertainment -- it's the true story of Barry Seal, the TWA pilot who became a drug runner for Medellín Cartel and eventually an informant for the FBI -- couldn't lure in the Mission: Impossible fans. From The Bourne Identity director Doug Liman, American Made is a frenetic, 1970s-pop-tune-blaring portrait of organized crime that boils Cruise's hotshot persona in a Coen-esque situation: when caught between the cartel and the government, who do you choose? The actor flails, basks in piles of cash, and of course, does his own flying stunts. It's a hoot. Just don't watch this one on an actual airplane. 
Where to watch it right now: In theaters and on VOD starting January 2
Battle of the Sexes
Rotten Tomatoes score: 86%
Size of release: 1,822
Total U.S. box-office gross: $12.6 million (ongoing)
The 2016 Best Actress winner. One of the most recognizable comedic talents of the last decade. An inspirational sports story that spotlights a powerful woman at a moment when everyone's looking to spotlight powerful women. Why wasn't Battle of the Sexes a slice-of-riveting-life hit like last year's Sully or Hidden Figures? Hard to say, but Emma Stone and Steve Carell carve out their roles, Billie Jean King and Bobby Riggs, the two tennis titans who faced off in the legendary 1973 "Battle of the Sexes" tennis match, like woodworkers, accentuating every little detail. Riggs is a boorish misogynist who wants to provide for his family; King is a prideful tennis star who might lose everyone she loves in order to conform to "normalcy." Jonathan Dayton and Valerie Faris, the directors of Little Miss Sunshine, bring a subdued, simple, and satisfying take on the material. Maybe the movie needed a little more Bobby Riggs energy to rope in today's audiences?
Where to see it right now: In theaters
Colossal
Rotten Tomatoes score: 80%
Size of release: 326 theaters
Total U.S. box-office gross: $3 million
This inventive indie, starring Anne Hathaway as Gloria, an alcoholic woman who discovers she possesses a psychic link with a Godzilla-like monster attacking Seoul, might be too real for fans of kaiju fighting and too extreme for fans of hard-hitting reality. Colossal works best when Hathaway and her director, Nacho Vigalondo (Timecrimes), clearly don't care what category you fall in: this is the violent, cheeky, and bizarre story and they're sticking to it. Drowned in PBR and scared shitless, Gloria retreats to her childhood hometown and strikes up a friendship with an old pal, Oscar (Jason Sudeikis), who sees her power as a godly gift. Colossal roots itself in the central twist and pushes, pushes, pushes until everything's broken -- which is one way for people to heal (and one way to scare off viewers who need a solid recommendation before checking out a hybrid drama).
Where to see it right now: Stream on Hulu; rent on iTunes, Amazon, and VOD
A Cure for Wellness
Rotten Tomatoes score: 41%
Size of release: 2,704 theaters
Total U.S. box-office gross: $8.1 million
Once upon a time, director Gore Verbinski was set to bring the steampunk-with-an-Objectivist-twist video game Bioshock to the screen. Didn't happen, but A Cure for Wellness' mix of Art Deco scenery and Universal Monster scratches the itch. Dane DeHaan plays a cutthroat Wall Streeter sent to retrieve his company's CEO at a luxurious spa resort in the Swiss Alps. What he finds is a mystery intertwining water purification, eels, teeth extraction, a 200-year-old murder, beer-guzzling deviants, and one creepy-ass doctor. At nearly three hours long, and with enough turns to do the resort's mountain road justice, A Cure for Wellness plays more like a turn-of-the-century serial than a Friday-filler slasher. Think of it as your new favorite HBO series in movie form -- too majestic, too mesmerizing, and too bizarre to write off (which most people did, as evidenced by the dismal box-office total).
Where to see it right now: Rent on iTunes, Amazon Video, YouTube, and VUDU
A Ghost Story
Rotten Tomatoes score: 90%
Size of release: 329 theaters
Total U.S. box-office gross: $1.5 million
Writer and director David Lowery conceived this dazzling, dreamy meditation on the afterlife during the off-hours on his Disney blockbuster, Pete's Dragons, a feat that makes the movie's revelations even more awe-inspiring. It's a tiny movie with a huge heart i.e. destined to discovered on VOD in the years to come. After a fatal accident, a musician (Casey Affleck) finds himself as a sheet-draped spirit, wandering the halls of his former home, haunting/longing for his widowed wife (Rooney Mara). With stylistic quirks, enough winks to resist pretension (a scene where Mara devours a pie in one five-minute, uncut take is both tragic and cheeky), and a soundscape culled from the space-time continuum, A Ghost Story connects the dots between romantic love, the places we call home, and time -- a ghost's worst enemy.
Where to see it right now: Rent on iTunes, Amazon, and Vudu (watch the trailer)
Ingrid Goes West

Rotten Tomatoes score: 86%
Size of release: 647 theaters
Total U.S. box-office gross: $3 million

Your Swimfan references are officially outdated -- Ingrid Goes West will be the new standard for tech-enabled stalking, once more people actually see it. After the death of her mother, an unhinged Ingrid (Aubrey Plaza) cashes out her $60,000 inheritance, moves to Los Angeles, and pursues Taylor (Elizabeth Olsen), an Instagram star with a knack for pairing avocado toast food porn with Ralph Waldo Emerson quotes. Taylor's feed provides Ingrid with everything she needs to infiltrate the influencer's life, a con which spins faster and faster out of control with every double-tap "like." Director Matt Spicer snaps some truly frightening images in this descent into digital hell -- a zombified Ingrid scrolling through her feed as ants crawl over empty Corona bottles is downright apocalyptic -- but Plaza's manic take on social media addiction brings the real fire. You'll never look at your iPhone the same way again.
Where to see it right now: Rent on iTunes, Amazon, and Vudu (watch the trailer)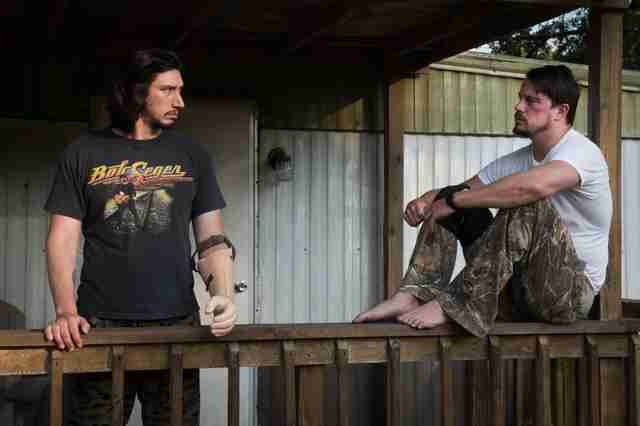 Logan Lucky
Rotten Tomatoes score: 93%
Size of release: 3,031 theaters
Total U.S. box-office gross: $27.7 million
Steven Soderbergh, the mastermind behind the Ocean's 11 franchise, is always looking to break the rules. Logan Lucky, starring Channing Tatum and Adam Driver as Jimmy and Clyde Logan, two brothers from West Virginia who no one can imagine staging a heist at the Coca-Cola 600, reinvents the caper for those of us who don't own a bespoke tuxedo collection. At the center is a bluesy, Southern-fried, NASCAR-set bank job where pick-up trucks do the heavy-lifting, gummy bears and cleaning solution make the vaults go boom, and blue collars are worn with pride. But getting the movie to theaters was another experiment; instead of signing away the rights (and creative decisions) to a major movie studio, Soderbergh found investors who would allow him to get the movie in tons of theaters while pushing the movie with a "flyover" promotional campaign. The plan didn't quite work. But that doesn't mean the movie wasn't a total blast.
Where to see it right now: Rent on iTunes, Amazon and VOD (watch the trailer)
mother!
Rotten Tomatoes score: 68%
Size of release: 2,368 theaters
Total U.S. box-office gross: $17.8 million
Darren Aronofsky's mother! is one of the year's best horror movies, and it made a decent amount of money right off the bat. But in the wake of the crowd-pleasing IT, the chamber piece played like a bait-and-switch, and the word-of-mouth was instantly poisoned. We say: work up the courage to check it out.  Relentless, morbid, and empowered like an Adderall-fueled, all-night philosophy class final prep session, mother! starts like Rosemary's Baby and ends like Children of Men, with Lawrence delivering the most physical scream queen performance of a generation. Never has humanity's creation, existence, and future extinction been so absorbing.
Where to see it right now: In theaters (watch the trailer)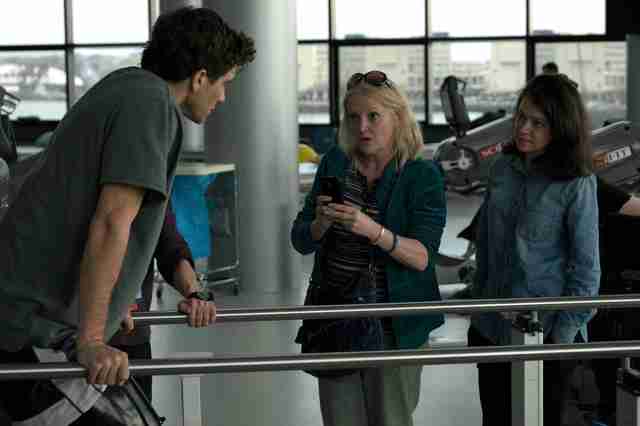 Stronger
Rotten Tomatoes score: 94%
Size of release: 645 theaters
Total U.S. box-office gross: $4.2 million
Though heralded as a hero after losing his legs in the Boston Marathon bombing, and assisting the FBI in identifying perpetrator Tamerlan Tsarnaev, Jeff Bauman suffered when he returned home to friends, family, and a community that expected him to be "Boston Strong." As recounted (and reclaimed) in this frank portrait of rehabilitation, Bauman's reentry was embittered, clouded by PTSD, and drowned in alcohol. Circumstance thrusted his ex-girlfriend, Erin (Orphan Black's Tatiana Maslany) back into his life as a de facto caretaker. Green swings back and forth between the two powerhouse performances: Gyllenhaal, disabled and miserable, and Maslany, a lost, loving entity forced to drag a wheelchair up and down stairs. Stronger performed modestly in a minimal amount of theaters, but it's a movie that, at the very least, every Boston local needs to throw on their viewing queue.
Where to see it right now: Rent on iTunes, Amazon, and Vudu (watch the trailer)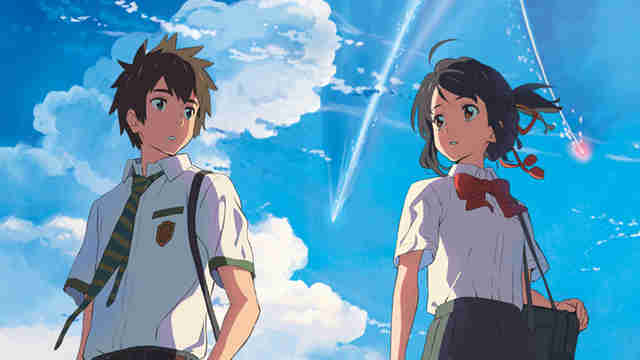 Your Name
Rotten Tomatoes score: 97%
Size of release: 311 theaters
Total U.S. box-office gross: $5 million
Last year, this potent body-swap romance made Japanese headlines for being the country's fourth highest-grossing movie ever, and the first anime not directed by the revered Hayao Miyazaki to rake in over $100 million. In total, the movie made over $350 million worldwide. Naturally, it didn't do squat in the U.S.. But it's worth catching up on:Your Name tells the story of two teenagers, a boy from Tokyo and girl from the boonies who dreams of moving to the big city, who start sporadically jumping into each other's lives à la Freaky Friday. The narrative twists even further -- and I won't dare spoil how. Visibly recoiling from the 2011 Fukushima disaster, Your Name deals with loss, love, and heritage in a hyper-vivid style that heightens the drama even as the logic becomes more and more Christopher Nolan-y. If only American animation took life this seriously.
Where to see it right now: Coming to VOD
Sign up here for our daily Thrillist email and subscribe here for our YouTube channel to get your fix of the best in food/drink/fun.