Dominate Office Attire With Ben Sherman's British Style
There's more to 1960s England than Beatlemania. The decade was all about style. Modern jazz fans were clamoring for Oxford-button downs like those worn by American artists like Miles Davis.
That's why, in 1963, a man named Ben Sherman began to design and make his own high-quality shirts in bright colors and patterns. Teenagers in the '60s Mod scene loved them, catapulting Sherman and his new company into the spotlight.

Police break up a fight between the mods and the rockers on Brighton Beach in 1964.
The Mod movement was essentially an extension of '50s American Beatnik culture and made up mostly of British working-class youth. "Mods" were known for riding scooters, their love of blues, R&B, and jazz, and their affinity for tailored suits and trim fitting clothing. Ben Sherman's colorful, tight fighting button-downs came about at the perfect time.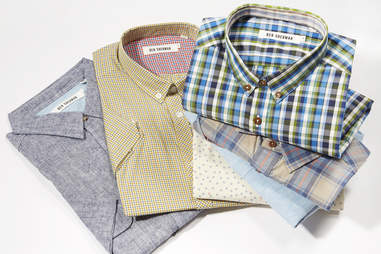 Ben Sherman's original button-downs were made in the image of the classic American Ivy League shirt, with buttoned collars inspired by the polo uniforms of the time. The shirts came in an array of rebellious patterns and pastels that mirrored the freedom of expression embodied by the Mod British youth.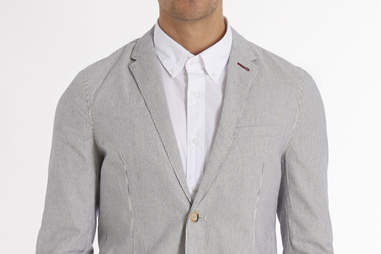 M.A.
50 years later, Ben Sherman is known for its updated take on the crisp, tailored look that defined British menswear decades ago. The brand goes to lengths on their lifestyle blog to impart the specifics of a well fitting suit, the various types of collars, grooming tips, and tie-knots.