'Bumblebee' Reverts Its Hero Back to a Beetle And Makes Its Franchise Sweet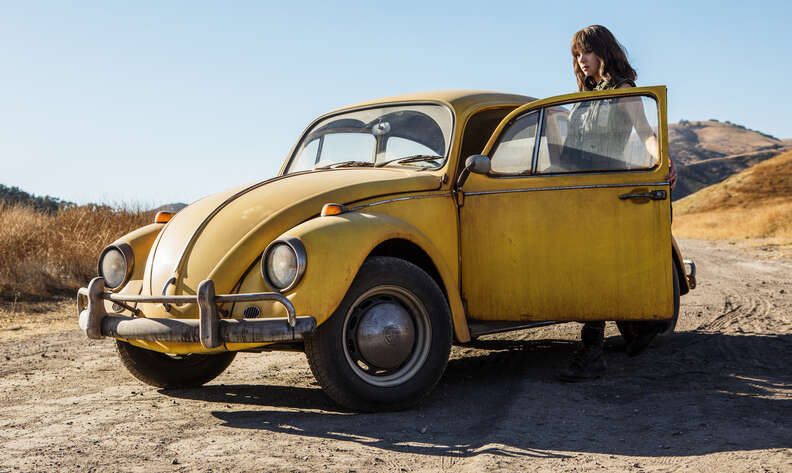 Paramount Pictures
Paramount Pictures
This story contains mild spoilers for Bumblebee.
In many ways, Bumblebee, the new Transformers movie, perfectly sets up the Michael Bay franchise that it chronologically precedes. It also, in all its charm, acts as a rebuttal to those explosion-heavy movies, where women are mostly objects on display. Bumblebee is a story about a lovable alien robot, with a well-rounded heroine at its center. There are still giant metal fights, but there are a whole bunch of Smiths songs as well.
Directed by Travis Knight, with a script by Christina Hodson -- who based some of the more serious themes off her own family -- Bumblebee rewinds the never-ending battles between the Autobots and the Decepticons back to 1987. Seeking refuge, the Autobot resistance leader Optimus Prime sends the yellow soldier B-127, a.k.a. Bumblebee, to Earth. Alas, B-127 is followed by one of his enemies, who rips out the technology that allows him to speak, forbidding him from announcing his purpose or his whereabouts and establishing one of the famous facets of the character. (The Maze Runner star Dylan O'Brien provides the voice of the pre-silent B-127.)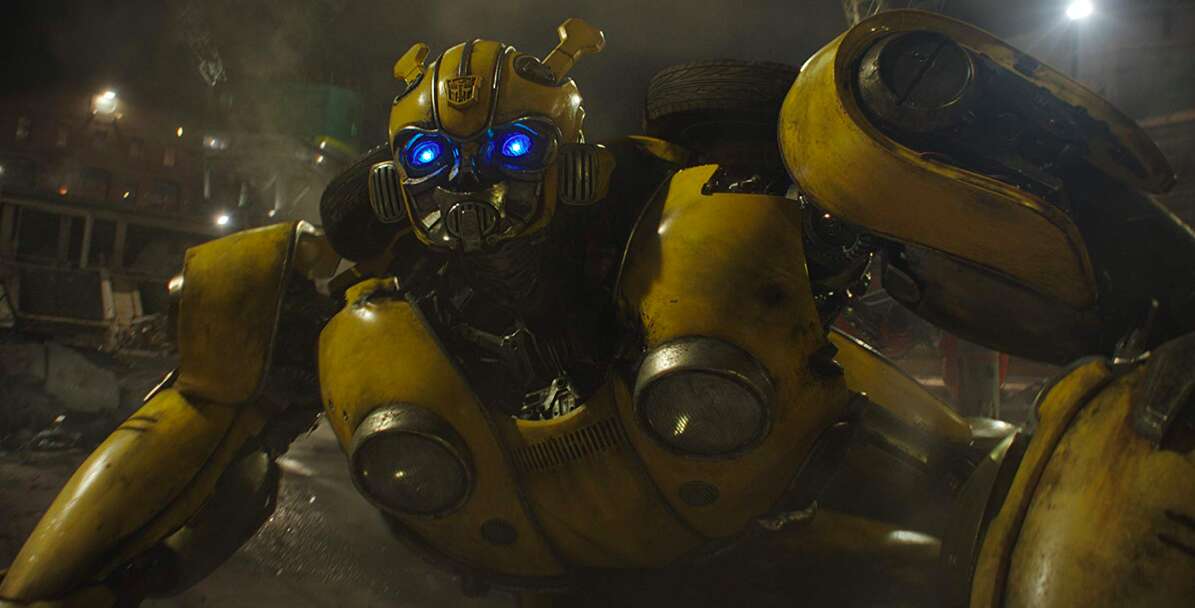 Our brave Autobot is badly injured, but just before his memory fades away, he catches sight of a yellow Volkswagen Beetle, and finds his disguise in an homage to Bumblebee's first incarnation from the 1980s, when he was one of the stars of the animated series. Bay rewrote Bumblebee as a Camaro when pairing him with Shia LaBeouf for his dude-focused enterprise.
It's at this point we finally meet his human companion, Charlie, played by Hailee Steinfeld. She's a rock-loving chick who has a Pretenders poster over her bed, but is also deeply sad. Still grieving her father's death -- and annoyed as all hell with her mom (Pamela Adlon) -- all she wants to do is get the money to finish the automotive project left behind by her dad. While searching for cheap parts, she comes across a dusty old VW filled with bees, which the shop owner gives her for free since it's her 18th birthday.
Thus begins an interspecies friendship not unlike E.T., and as Charlie and Bumblebee develop their bond, two Decepticons (voiced by Angela Bassett and Justin Theroux) arrive to convince the military they are the good guys. Their presence, reluctantly abetted by John Cena's militant Agent Burns, spells an inevitable clanging showdown. But even as the action heads toward violence, the movie spends a lot of time with Charlie and Bumblebee as they get to know each other, and, in turn, help each other heal. It's genuinely touching, largely thanks to Steinfeld.
An Oscar nominee at 14 for the Coens' True Grit, Steinfeld takes the more emotional beats and turns them gut-wrenching. She makes it clear that Charlie is truly lonely, having pushed away her living family members out of anger, and Bumblebee offers her needed support. (There are echoes of Steinfeld's underrated performance in The Edge of Seventeen here, too.) You'll also be happy to know that Knight's camera -- unlike Bay's -- never leers at her; fuck the low-cut tops of previous Transformers women, Charlie has an awesome collection of band merch, including a The Damned shirt.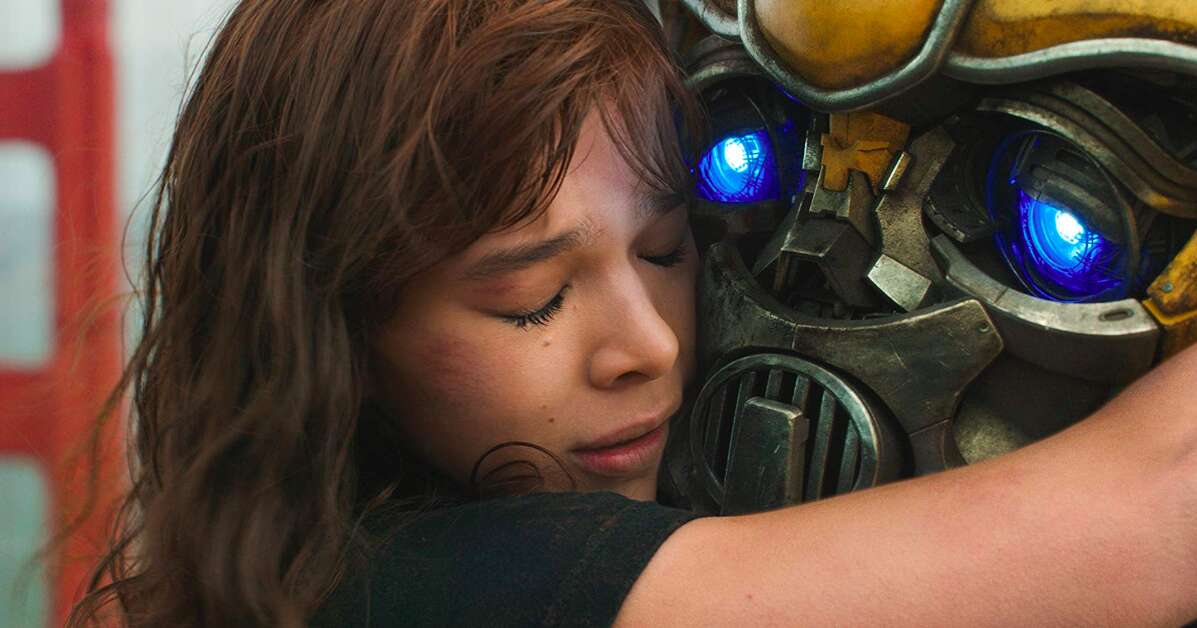 As for her CG counterpart, the animation work on Bumblebee is incredibly endearing. He's puppy-dog esque to the point that when he finally does fire up his guns, the audience is just as taken aback as Charlie is.
Nostalgia for the '80s has gotten quite a workout in recent years, with Stranger Things leading the charge. But Bumblebee uses its references, like The Breakfast Club, well, and its soundtrack even better. The Smiths are the backbone of the narrative -- and responsible for the biggest beat -- but a collection of hits and deeper cuts from other artists act as needle drops throughout the film that are both catchy and carry some weight. And honestly, any chance to listen to Steve Winwood's "Higher Love" is a good one. (There's also a callout to Stan Bush's "The Touch" from the 1986 Transformers movie.)
All the references and battles build to a bittersweet conclusion. Naturally, Bumblebee and Charlie prevail, but also they must go their separate ways. There's a whole other franchise on the horizon. In the final moments, Bumblebee catches a glimpse of a Camaro, and changes his stripes, headed toward a Bay-based future.
Sign up here for our daily Thrillist email and subscribe here for our YouTube channel to get your fix of the best in food/drink/fun.