The Best Movies from the 2019 Cannes Film Festival You Won't Want to Miss
Sony
Sony
The Cannes Film Festival is all about spectacle. Whether it's Quentin Tarantino returning to the French Riviera 25 years after he debuted Pulp Fiction, or the director of one of this decade's witchiest horror movies returning with a new bone-chilling terror, or simply watching the queues move at a snail's pace towards the welcoming gates of the Palais, there's always something to see here.
Some of the world's most anticipated movies are premiering on the Croisette, but if you're only here for the big ones, you might miss a few of the smaller, but no less exhilarating stories from some of the world's best directors. That's why we've compiled this handy list of all of the best movies at this year's festival, from lesbian costume dramas to ultraviolent hunting games to evil body-snatching plants.
13. Tommaso
Director: Abel Ferrara
Cast: Willem Dafoe, Cristina Chiriac, Anna Ferrara
Why it's worth seeing: A meandering, semi-autobiographical piece about director Abel Ferrara's own experiences and desires as a foreigner living in another country, Tommaso casts Willem Dafoe as an American living and working in Rome, teaching an acting class, going to AA meetings, and having a nice time with his young wife and daughter (played by Ferrara's own wife and 3-year-old child, respectively). Plagued by anxieties about his age and the faithfulness (or lack thereof) of his wife, his life is peppered with dream sequences and encounters with other women.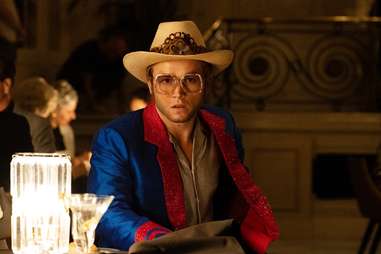 Director: Dexter Fletcher
Cast: Taron Egerton, Richard Madden, Bryce Dallas Howard
Why it's worth seeing: We're about due for a musical biopic that's as empathetic and true to life as it is fun and fantastical, and Rocketman delivers, infusing Elton John's rise to fame and misfortune with an airy fantastical quality, turning what could be a standard drama into a Moulin Rouge-inspired jukebox musical. The movie plays it safe when it gets to the thornier bits of John's life, but not too safe, giving us at least one (very hot) love scene before yanking that curtain shut. Taron Egerton twirls and postures as the out-of-this-world pop singer, lending his own voice to John's best songs in the most joyous, toe-tappingest musical biopic you'll ever see.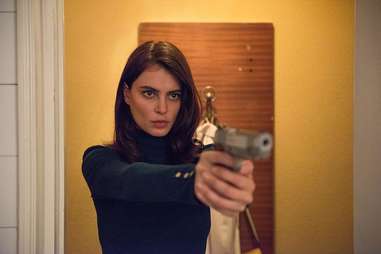 11. The Whistlers
Director: Corneliu Porumbiou
Cast: Vlad Ivanov, Catrinel Marlon, Rodica Lazar
Why it's worth seeing: What if James Bond, but he was Romanian and balding, had to learn a secret whistling language in order to complete a mission? That's basically The Whistlers, a hilarious secret agent movie about a policeman who has to learn how to whistle in order to save a crooked businessman from a prison on the Canary Islands. It has all the trappings of a Bond movie: enviable location shoots, beautiful women, beautiful women with guns, beautiful women with guns having standoffs with average-looking men also with guns, spies, intrigue, sex. Look, if I'm not selling this for you already, I don't know what will.
10. Matthias & Maxime
Director: Xavier Dolan
Cast: Xavier Dolan, Gabriel D'Almeida Freitas, Harris Dickinson
Why it's worth seeing: Xavier Dolan's new era (if two films can be called an era) of stories inspired by his own life is his most tender, and Matthias & Maxime is a lovely, emotional tale of a young man about to leave the country working out how to say goodbye to his best friend -- whom he might also be in love with. Whoops. The film takes place over a few months, chronicling the close-knit group of boys' last hangouts together, and culminating in one last fateful party where the two have to decide whether to confess the truth to each other.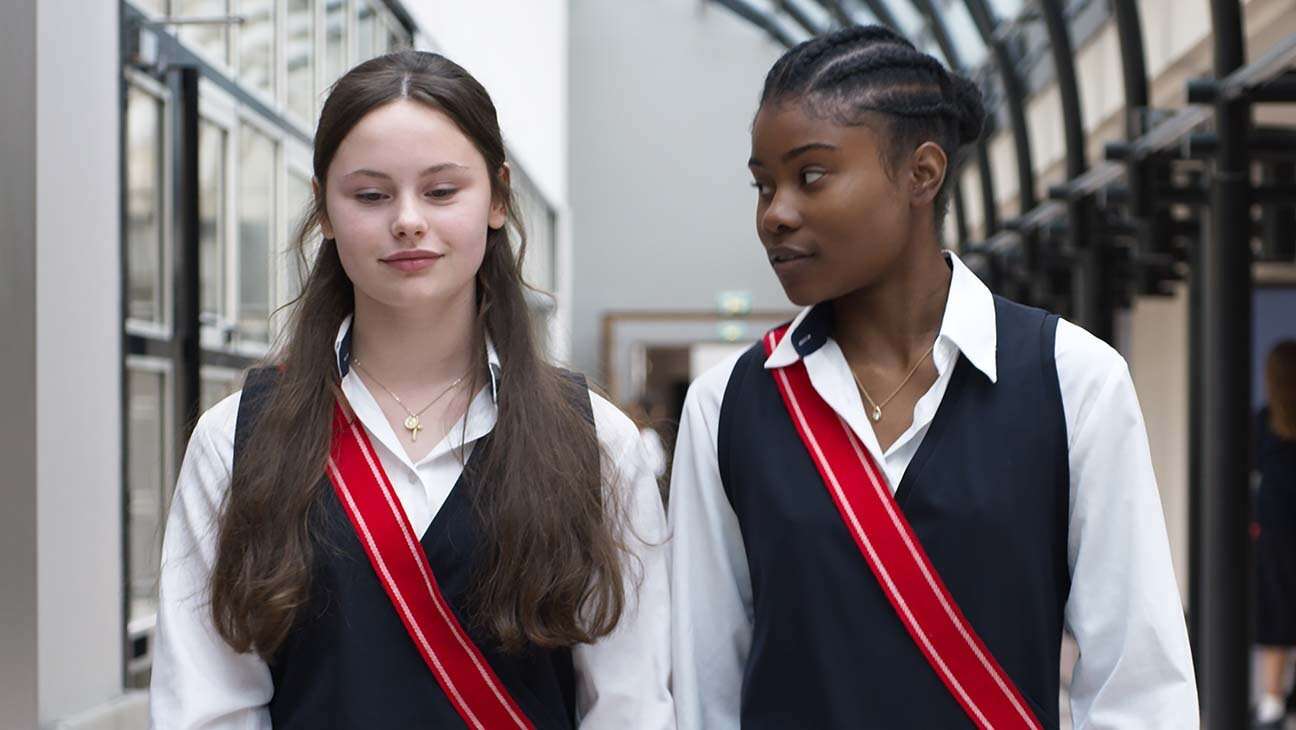 9. Zombi Child
Director: Bertrand Bonello
Cast: Louise Labeque, Wislanda Louimat, Mackenson Bijou
Why it's worth seeing: From the director of 2016's shocking domestic terrorism drama Nocturama, Bertrand Bonello, comes an odyssey into the historic Vodou traditions of Haiti. The movie slingshots between a group of French schoolgirls in the present day and colonial Haiti in 1962, where a man is murdered by magic and brought back from the dead as a zombi (the Creole spelling) slave. Meanwhile, in a modern French boarding school for girls, a young Haitian immigrant tells her new friends a dark family secret -- not knowing that one of them will use this secret to do the unthinkable.
8. Little Joe
Director: Jessica Hausner
Cast: Emily Beecham, Kit Connor, Ben Whishaw
Why it's worth seeing: We've all seen Invasion of the Body Snatchers, but not like this. Young, single mother Alice is a bio-engineer at a futuristic greenhouse whose purpose is to research and genetically engineer the perfect plant. She and her team create "Little Joe," a beautiful red flower that, if kept at the right temperature and spoken to and watered regularly, will, in exchange, make its owner happy. She secretly brings one of the flowers home for her son, but soon starts to notice an odd change. Her son still looks and talks and feels like her son, but he's somehow different, like something about him has shifted. Her fellow employees at the lab also start to exhibit strange changes, and Alice grows more and more paranoid, convinced that the plants are altering the people around her in terrifying, insidious tiny ways.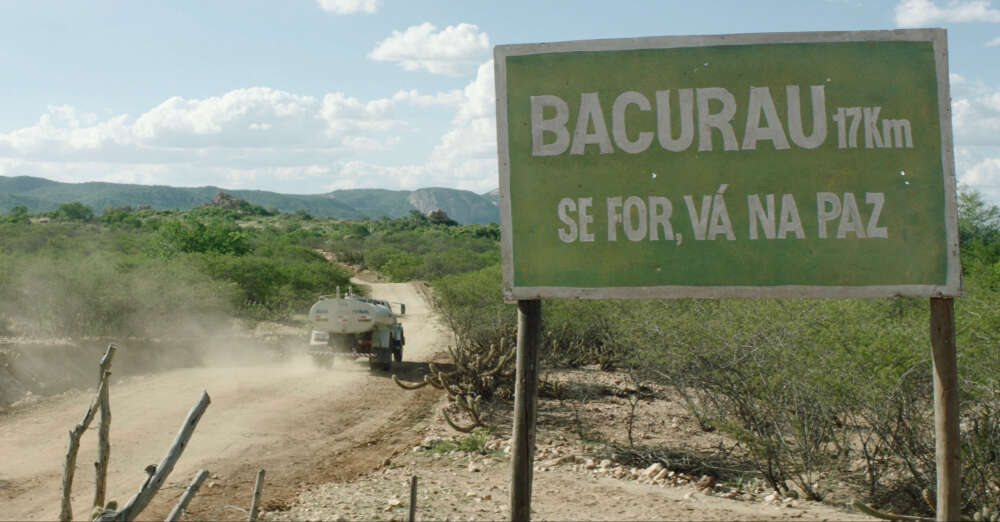 7. Bacurau
Directors: Juliano Dornelles, Kleber Mendonça Filho
Cast: Udo Kier, Sônia Braga, Barbara Colen
Why it's worth seeing: You do not know what you're in for with Bacurau, a magical-realist Brazilian fable that morphs into a sci-fi thriller with the style of a shoot-em-up video game. It's like a switch is suddenly flipped about halfway through: you think you've got the hang of what's going on, and then everything goes off the rails. The film opens with the death of Bacurau's oldest resident, a 94-year-old woman named Carmelita. After the citizens of the small backcountry town hold a huge funeral in honor of their matriarch, they notice that their town seems to have disappeared from the map. And then, someone starts turning their electricity off.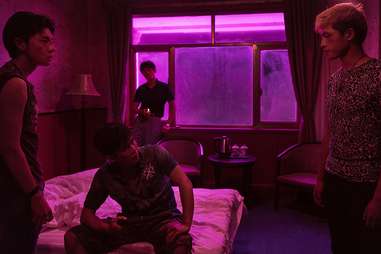 6. The Wild Goose Lake
Director: Yi'nan Diao
Cast: Ge Hu, Lun-Mei Kwei, Regina Wan
Why it's worth seeing: A Chinese gang drama from one of the Middle Kingdom's most incredible directors, The Wild Goose Lake follows gangster Zhou Zenong as he goes on the run, hiding in the lawless shantytown surrounding Wild Goose Lake, with only a mysterious woman to help him survive. The plan is to turn him in to the police after a scuffle with another gang member goes awry (read: someone gets beheaded on a motorcycle) so that his estranged wife can get the reward money, but inconvenient things, like suddenly falling in love, can really get in the way.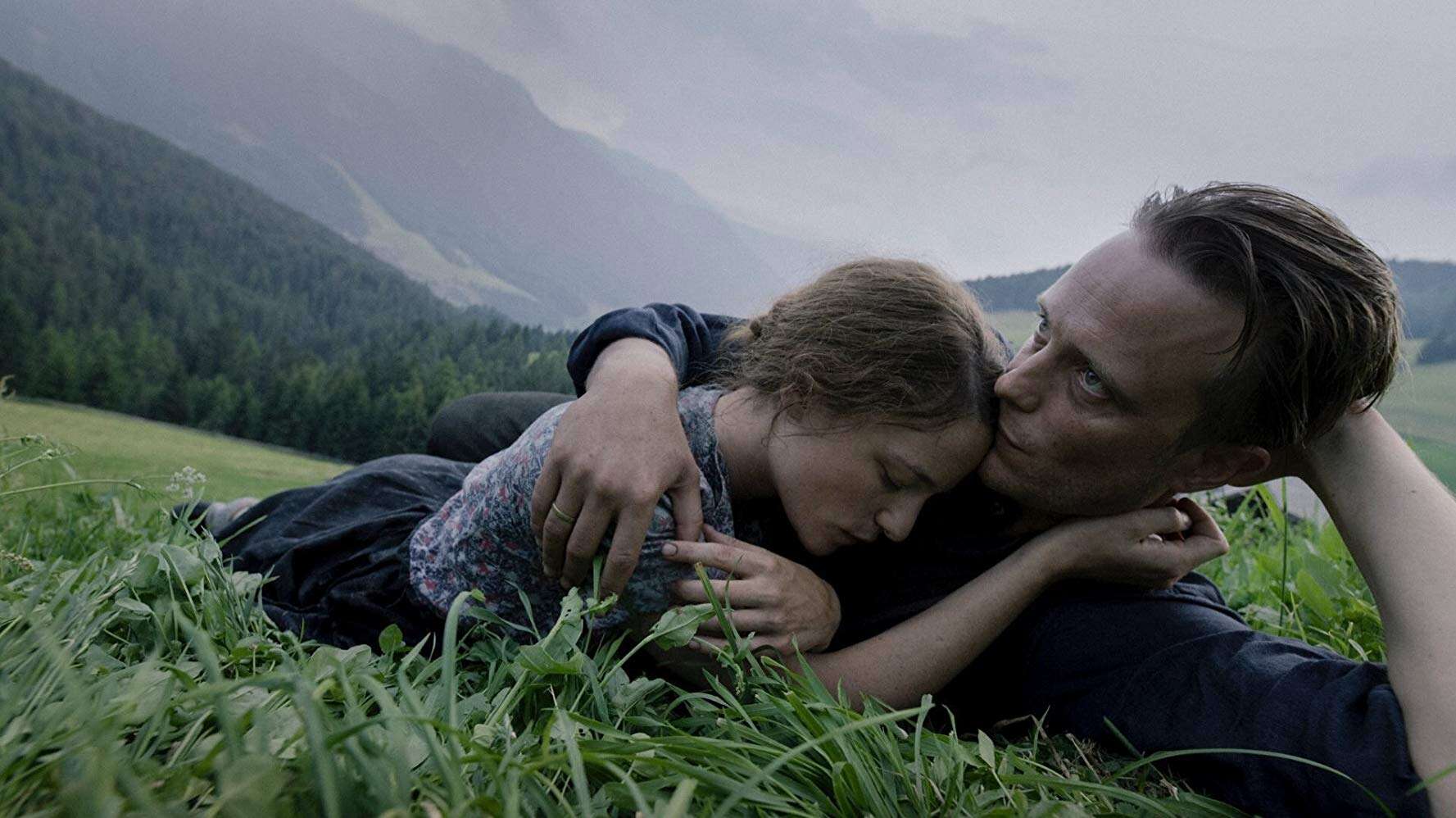 5. A Hidden Life
Director: Terrence Malick
Cast: August Diehl, Valerie Pachner, Bruno Ganz
Why it's worth seeing: If you love Terrence Malick's movies, especially his earlier ones, infused as they are with the beauty of the natural world, you're going to love A Hidden Life. Malick takes the story of Franz Jägerstätter, an Austrian conscientious objector who was imprisoned during World War II for refusing to swear loyalty to Hitler, and turns it into a meditative study of why humans do the things we do, how we decide whether something is right or wrong, and whether or not we can judge people for acting according to their faith.
Director: Robert Eggers
Cast: Robert Pattinson, Willem Dafoe
Why it's worth seeing: The VVitch director Robert Eggers is back, baby, with another historical horror show, this time set on an island populated by two men, a lighthouse, and quite a few insanely terrifying nightmares. Robert Pattinson plays Ephraim Winslow, a young man who is serving a month on a windswept island off the coast of Maine, helping its aging lighthouse keeper Thomas (Willem Dafoe) with day-to-day tasks. Obviously, there's more going on here than just that, but to explain any more of the story would rob you of a truly scary, wonderful experience. The whole thing is shot in black and white and looks like a Bergman movie, and the entire time Pattinson and Dafoe converse in a delightfully crusty, rumbly Herman Melville-inspired sailor dialect from another century, growling things like, "GET TO WORK, SAYS I!!" at each other. Once it gets to the real scary stuff, there's no going back.
Director: Quentin Tarantino
Cast: Brad Pitt, Leonardo DiCaprio, Margot Robbie
Why it's worth seeing: Once Upon a Time… in Hollywood is far and away Quentin Tarantino's lightest, most empathetic movie. A lot of it doesn't even feel like a Tarantino movie, instead opting to follow around an aging actor and his stuntman buddy as they traverse Hollywood at the twilight of its Golden Age. Set against the backdrop of the looming Manson murders (and they are very much in the background), Hollywood is infused with the aesthetic and freewheeling spirit of the end of the '60s, when the sun was sunnier, the hippies were only just coming over the horizon, and making movies still felt like something totally new.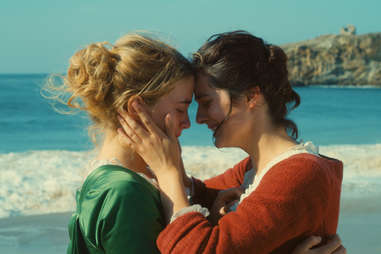 2. Portrait of a Lady on Fire
Director: Céline Sciamma
Cast: Noémie Merlant, Adèle Haenel
Why it's worth seeing: Céline Sciamma's muted costume drama hides a tender, wild soul underneath all the subtle gazes and secret smiles. On a small island in Bretagne around the late 1700s, a female painter, Marianne (Noémie Merlant) arrives to secretly paint the wedding portrait of a young aristocratic lady, Héloïse (Adèle Haenel), who keeps making things difficult for all the other painters who've tried to capture her likeness. At first posing as her new companion, Marianne swiftly falls for Héloïse, and must find a way to complete her job without revealing her feelings. Portrait of a Lady on Fire is sensual and electric, with absolutely beautiful cinematography and composition, and a gorgeous ending that hits like a gut-punch.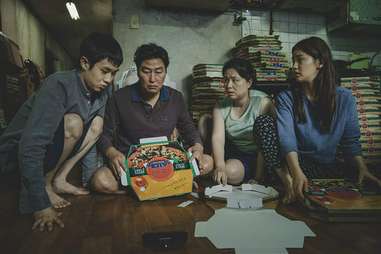 Director: Bong Joon-ho
Cast: Song Kang-ho, Lee Sun-kyun, Cho Yeo-Jeong
Why it's worth seeing: Hoping to dig his family out of their lower class destitution, Ki-woo systematically infiltrates the wealthy Park family's household, replacing every member of their staff with his own sister, his mother, and his father. The slow but steady home invasion movie is hilarious to watch unfold, until things get extremely weird one stormy night. There's a point at which this movie goes from a hysterical class farce to a viscerally terrifying, violent thriller, and that's when Parasite transforms from a great movie into an unforgettable one.
Sign up here for our daily Thrillist email and subscribe here for our YouTube channel to get your fix of the best in food/drink/fun.
Emma Stefansky is a staff entertainment writer at Thrillist. Follow her on Twitter @stefabsky.