Art is arguably one of the most conferred topics when it comes to figuring out just what the hell 'art' actually is. But we're not here to open up that discussion, oh no. Instead, we've rounded up some of our most treasured canvas prints in order to share them with you. Running the gamut of international and domestic cities, world-renowned street art, and some innovative takes on pop culture, these canvases paired with your walls are a match made in heaven. Bag the art: The Entertainment Capital of the World, Las Vegas, Nevada; I Must Not Copy What I See On The Simpsons; NYC Subway Map, 1958
The city, she loves you. Give that love right back. Continue Reading

Blood, sweat, stencils, and spray paint.
1. Life Is Beautiful  2. The Thinker Monkey  3. Dreams Cancelled

You could go out, buy a canvas, a stencil, some spray paint and try to create your own creative piece of graffiti work. Or you could just let the pros do it and continue to do what you do best: appreciate.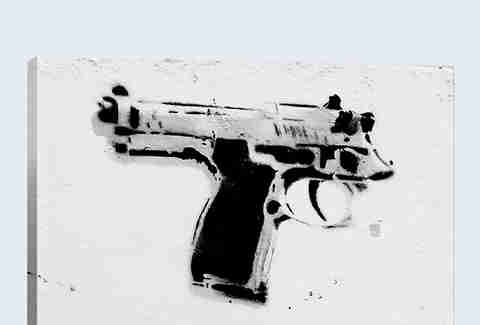 Gun Yourself In theory, this gun makes sense. In practice, not so much.
Bboy They grow up so fast!
Because your home shouldn't be a museum.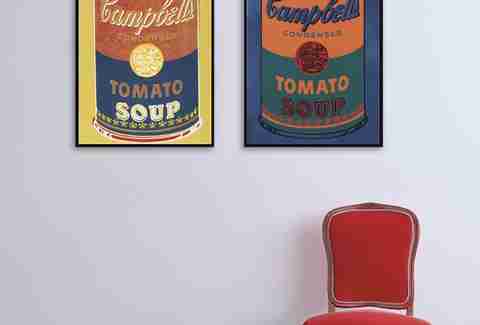 Andy Warhol Colored Campbell's Soup Can, 1965

Art reflects life, or is it life reflects art? Is that reflector art? Am I the reflector? Who am I?! These canvases won't answer that, but they'll look f*n awesome above your mid-century modern furniture.