Warning: This post contains spoilers for the ending of Avengers: Infinity War and other films in the Marvel Cinematic Universe.
What was that damn logo? For less comic book-fluent moviegoers, that was one of the many the burning questions the post-credits stinger of Avengers: Infinity War provoked. (Besides "Wait, Spider-Man isn't really dead, right??" and "Why is Thanos so mean??") When Samuel L. Jackson's Nick Fury clutched a device sending out a top-secret message right before he turned to dust, audiences were introduced to the insignia for Captain Marvel, an iconic character who first appeared in the 1960s and is also the newest star of the ever-expanding Marvel Cinematic Universe.
When it arrives in theaters on March 9, 2019, Captain Marvel will be the first Marvel movie to star a woman in the lead role. Oscar-winner Brie Larson will play Carol Danvers, the US Air Force pilot who gains some pretty impressive superpowers after getting exposed to alien technology. (It's always the alien technology!) Though the story will be set in the 1990s, it's reasonable to expect the movie to set up some important plot points that will pay off in the next Avengers film, which will resolve the cliffhanger of Infinity War. Clearly, Captain Marvel will be a big deal.
Recommended Video
This Clock Tracks Your Loved Ones Like the Clock in 'Harry Potter'
So, what do you need to know about her before she makes her big-screen debut? There's plenty of time to catch up on adventures of Captain Marvel in the comics -- the current run has made some interesting tweaks to her backstory that could influence the film -- but if you want to know enough to look forward to the movie, we've got you covered.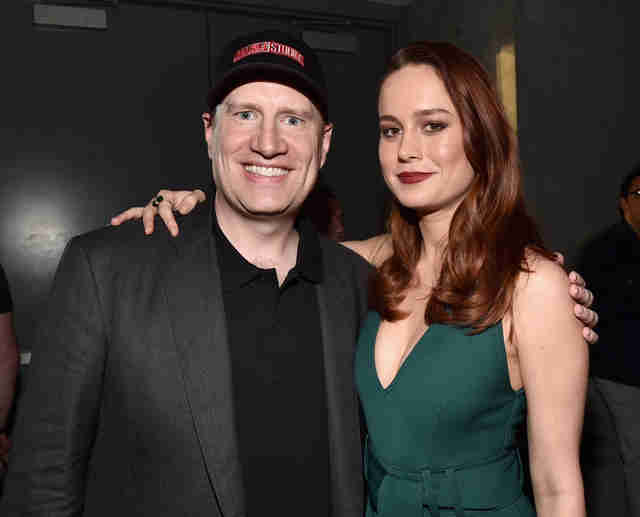 Captain Marvel stars Brie Larson as the title character
As mentioned above, the 28-year-old actress who won an Oscar for her role in 2015's Room will play the lead role of Captain Marvel. Since picking up that shiny piece of hardware, she's also starred in the lumbering blockbuster Kong: Skull Island and the explosive indie Free Fire. Her casting in Captain Marvel was confirmed at the San Diego Comic-Con in 2016 after years of speculation following the project's announcement in 2014. Actresses like Rebecca Ferguson, Olivia Wilde, Jessica Chastain, and UFC fighter Ronda Rousey were either rumored to be involved or generated fan enthusiasm at certain points in the project's development, but Larson clearly impressed Disney with her combination of old-fashioned star power and acting chops.
"Captain Marvel has powers that far surpass many of her heroic counterparts, and in order to bring this superhero to life and make her relatable and disarming we needed an actress with both range and humanity," MCU head honcho Kevin Feige told Vanity Fair last year in a cover story about Larson. "So, like the best of our leading characters who have brought the Marvel Universe to life, Brie possesses the depth and energy that can fuse firepower, guts, and a great story."
The story will be set in the '90s and involves aliens
So Larson is the star, but what is the movie actually about? This will be the 21st movie in the MCU, so at this point you should know what to expect: an action-packed origin story filled with quippy one-liners, fancy special effects, and some Easter eggs for fans. The official synopsis from Marvel states that "the story follows Carol Danvers as she becomes one of the universe's most powerful heroes when Earth is caught in the middle of a galactic war between two alien races." Again, pretty standard stuff -- no need to reinvent the wheel here.
The most compelling wrinkle in the story is that it will be set in the 1990s, making it the second origin story that also works as a period piece following the WWII-set Captain America: The First Avenger. (Oddly enough, the latest X-men movie will take place in the '90s too, so get ready to hear some grunge!) As we learn about Captain Marvel's early days, we'll also be introduced to the Skrulls, an alien race that Vulture describes as "shape-shifters from the planet Throneworld."
It's got a talented creative team behind it
Captain Marvel will be directed by Anna Boden and Ryan Fleck, the indie filmmaking duo behind films the Oscar-nominated Ryan Gosling character study Half Nelson, the baseball drama Sugar, and the gambling movie Mississippi Grind. They'll be making history, too, as Boden will be the first woman to direct a Marvel film. Boden and Fleck's prior works are small-scale, naturalistic stories told with nuance and care -- pretty different than the standard special effects-driven Marvel fare. Like many previous Marvel directors, Boden and Fleck also have TV experience, having helmed episodes of shows like Billions, The Affair, and The Big C. The pair started shooting at the end of January 2018.
While there isn't an official writing credit for the film yet -- Marvel's collaborative writing process makes handing out credits occasionally a little tricky -- the script has been worked on by multiple screenwriters including Liz Flahive (GLOW), Carly Mensch (Weeds), Meg LeFauve (Inside Out), Nicole Perlman (Guardians of the Galaxy), and Geneva Robertson-Dworet (Tomb Raider). Boden and Fleck have been working on the script as well.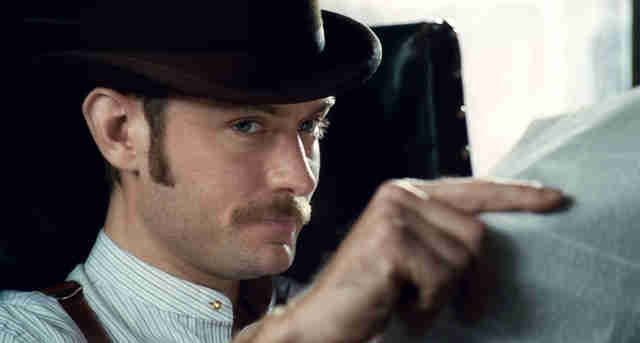 The supporting cast includes Jude Law, Ben Mendelsohn, and Annette Bening
Larson isn't the only high-caliber actor to join the Marvel Universe with this film. Oscar-nominated actor Jude Law will play the original Captain Marvel, named Mar-Vell, who will apparently teach Carol Danvers how to use her powers. (He's a member of the Kree Empire -- more on them later.) Law is no stranger to franchise fare, having starred alongside Iron Man himself in Guy Ritchie's Sherlock Holmes films and in last year's would-be-blockbuster King Arthur: Legend of the Sword, but this will be his first superhero movie. (Back in the mid-'00s, he was considered for the role of Superman in Superman Returns but turned it down because of the costume.)
He'll be joined by Ben Mendelsohn, who starred in Boden and Fleck's Mississippi Grind where he played a degenerate gambler with a kind heart. More recently he's been playing villains in films like Ready Player One and Rogue One. His character hasn't been revealed yet, but rest assured; Variety confirms he'll be playing a bad guy again. Sounds about right.
What's more surprising is that actress Annette Bening, a performer more known for dramas like The Kids Are All Right or 20th Century Women, will also be joining the MCU. There are conflicting reports on who exactly she'll be playing -- Variety speculates she'll be Danvers's mother, while The Hollywood Reporter implies she'll be a scientist -- but either way expect her to class things up the way Robert Redford did when he popped up in Captain America: Winter Soldier. She practically guarantees some gravitas.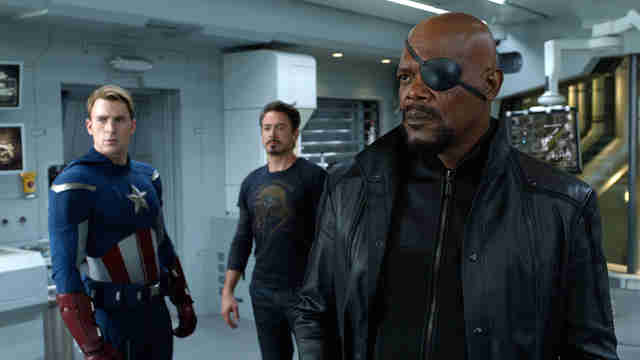 Plus, there will be familiar faces from other Marvel movies
While it's unclear exactly how Captain Marvel will tie into the larger plot of Avengers: Infinity War -- don't rule out some time travel shenanigans -- we do know that some familiar faces will make appearances. Samuel L. Jackson's Nick Fury will appear in the film (he'll have both of his eyes this time) alongside S.H.I.E.L.D. staple Agent Phil Coulson, played by series veteran Clark Gregg. Expect them to get some of that weird anti-aging CGI treatment we all know and love.
In addition to the S.H.I.E.L.D. actors, there will also be a crossover with Guardians of the Galaxy. Ronan (Lee Pace) and Korath (Djimon Hounsou) will have parts in the movie. Why those two exactly? They're both members of the alien species known as the Kree Empire, who play a significant role in getting Danvers her powers.
There's no trailer yet, but there are some leaked photos
It will likely be a while before we see footage of Captain Marvel. There could be a teaser at some point this summer, perhaps around the time Ant-Man and the Wasp arrives on July 6, but nothing has been confirmed. The only hints of what the movie will look like have come from leaked photos like the one above, which managed to cause a bit of controversy online because it shows Danvers in a navy and teal costume that looks very different than her more famous red-and-gold look.
What have they done? Well, as others have noted, it's very likely this costume is from an earlier version of the character and later in the movie she'll swap it out for another outfit. (Please don't write an angry letter to Disney just yet.) We know Marvel heroes often try out different duds on their way to settling into their signature super-suits. Expect to see the classic look when the trailer drops at some point in 2018.
Sign up here for our daily Thrillist email and subscribe here for our YouTube channel to get your fix of the best in food/drink/fun.