How 'Captain Marvel' Pays Tribute to Stan Lee by Referencing a '90s Stoner Classic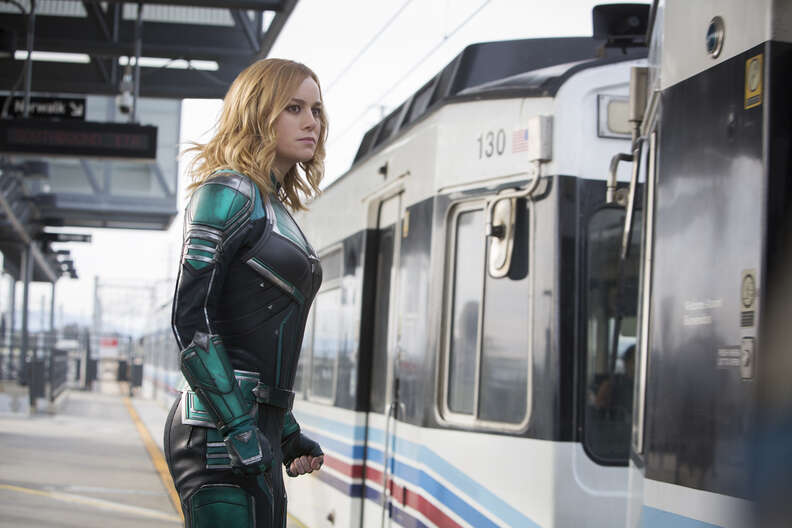 Chuck Zlotnick/Marvel Studios
Chuck Zlotnick/Marvel Studios
When Stan Lee, the co-creator of countless beloved Marvel characters in print and enthusiastic brand ambassador for the company on screen, died last November at the age of 95, it felt like there was a rip in the space-time continuum of pop culture. With his trademark glasses and ever-present grin, Lee was the public impresario behind an artform that now dominates movies and television. In his decades-long tenure at Marvel, he played many roles -- writer, editor, producer, publisher, pitch-man -- but by the end he was perhaps most associated with his blink-and-you-miss-it cameo appearances in the blockbuster films based on Marvel properties.
Would his death mean the end of those appearances? As Marvel Studios head honcho Kevin Feige revealed in interviews, Lee's bits were often filmed in bulk due to his old age and production demands, so the studio already had footage in the can for Captain Marvel and the upcoming Avengers: Endgame. (It's less clear if they have even more cameos stockpiled in a vault somewhere -- or, perhaps morbidly, if they'll use CGI to insert him into movies in the future.) Since Captain Marvel is the first Marvel movie to be released since Lee passed away, it's worth taking a closer look at how directors Anna Boden and Ryan Fleck's 1995-set origin story pays tribute to Lee. Unsurprisingly, it's as I Love the '90s as the movie's Blockbuster video gags.
Before the movie actually starts, it kicks off with a tribute to Lee via the Marvel Studios logo. In 2016, the company introduced a new (and very long!) version of its production title that honors the last decade of movies in the Marvel Cinematic Universe. Where the old version only celebrated the comics, the new one also incorporates footage from the films. The version that accompanies Captain Marvel swaps out those clips in favor of stylized footage of Lee's many cameo appearances over the years. It's a tasteful, unobtrusive tip of the hat that even got a little cheer at the press screening I attended.
Lee's cameo occurs during one of the movie's first Earth-bound action set-pieces, a chase that finds Brie Larson's Captain Marvel pursuing an alien shape-shifter on an elevated train while Nick Fury (a magically de-aged, '90s era Samuel L. Jackson) follows in a car on the ground. Lee is one of the passengers on the train, but he's not simply another background extra here. No, he's reading from a script for Kevin Smith's stoner comedy Mallrats and working on his line "Trust me, true believer," which he delivers in one of the movie's most memorable scenes.
It's more meta than most of Lee's cameo appearances. (Also, it implies that he is in fact "old Stan Lee" in the sequence, where his cameos often cast him as simply a random older gentleman, meaning he can travel through time?) According to an interview with Mashable, the sequence was actually slightly modified following the news of Lee's death. Directors Anna Boden and Ryan Fleck decided to let Larson's character look at Lee for a longer beat instead of immediately moving on with the chase. "Instead of just the pure laugh we had, we had a little bit of a smile from Captain Marvel in response to it, and she kind of breaks character for a moment," says Boden in the interview. "I think it reflects a little bit of what the audience is feeling, and we allowed that to happen."
Captain Marvel is packed with occasionally grating, obvious '90s references, from AltaVista and internet cafes to Nine Inch Nails t-shirts and Fresh Prince jokes, but the Lee cameo at least connects to some Marvel lore. It's worth remembering that Lee's appearance in Mallrats, where he provides guidance and wisdom to Jason Lee's Smith-ian slacker protagonist Brodie Bruce, came at a point when Marvel's future as a pop culture juggernaut was in question. It was still years away from the mainstream Marvel superhero breakthroughs of Blade, X-Men, and Spider-Man. Though he'd made small appearances in movies before and done voice-over work on TV, Mallrats, the highly anticipated follow-up to Smith's micro-budget indie hit Clerks, brought Lee from the stage of comic conventions to the big screen.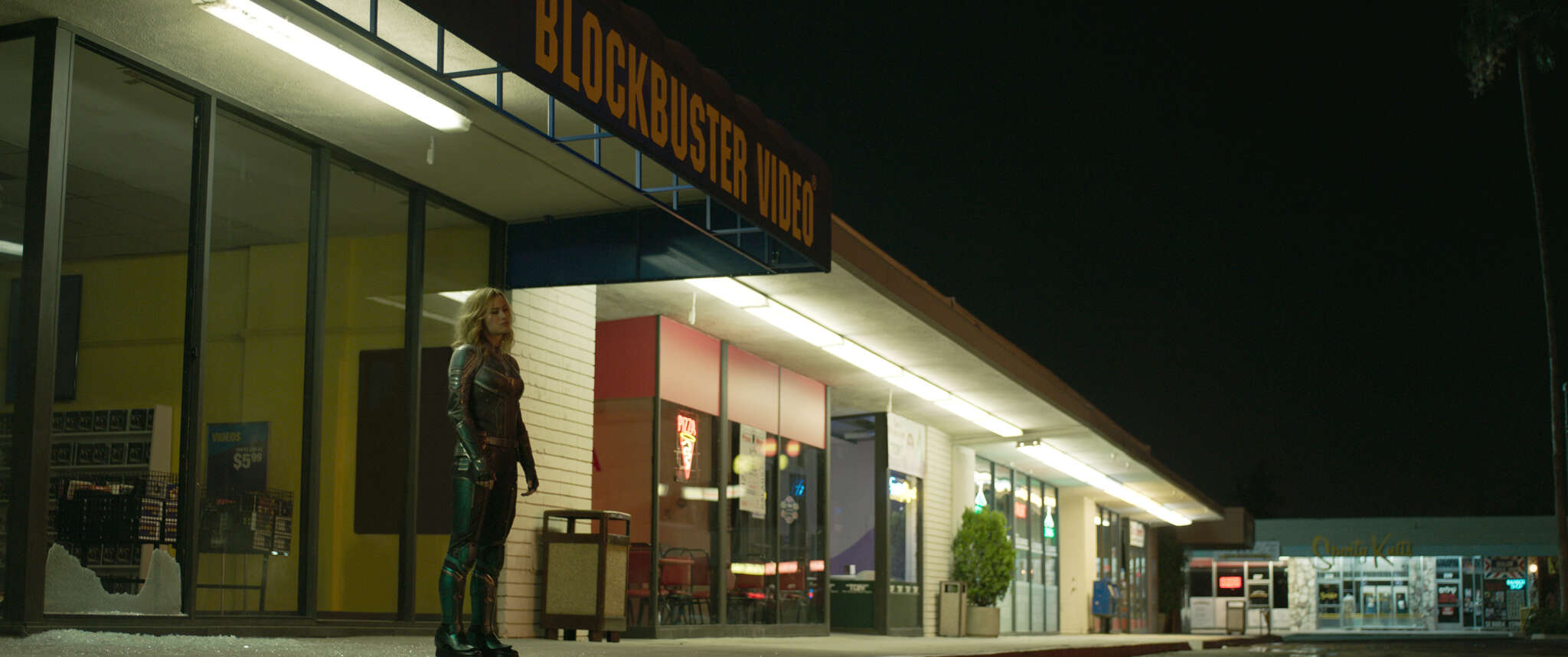 His appearance in Mallrats is also longer and more nuanced than his gag-like Marvel appearances. It's a real performance that lends him some gravitas, lets him be poignant for a moment, and also lets him make a weird joke about having more sex than Mick Jagger. (The writing plays into his slightly dapper, geek Hugh Hefner persona.) Even after all the Marvel cameos, Lee himself thought it was his best role: In an interview from 2016, he said he "got a big kick out of Mallrats" and noted "I really had a role in the movie." Younger viewers who spot the script in Captain Marvel might find themselves searching various streaming platforms to check out Smith's film.
The cameo lands in a way that some of the movie's more on-the-nose soundtrack choices don't, like scoring a blandly choreographed fight scene to a No Doubt song. If you've read Sean Howe's excellent book Marvel Comics: The Untold Story, which paints an often troubling portrait of Lee as an editor and boss, you know his place in the history of comics is endlessly complicated, particularly his relationships to the artists who worked there. Obviously, Captain Marvel doesn't delve into that, but it does celebrate Lee as a hard-working, hustling booster for the brand. Being a visionary also requires shaking hands, showing up in Kevin Smith movies, and rehearsing your lines on the train. In its own small way, it's heroic work.