The Best Car Shows on Netflix
You like cars and you like binge-watching TV. Great -- Netflix is here for you. With a glut of car content available, it's easier than ever to get into a new show. But what to watch?
While some shows are merely extensions of existing publications (see: Motor Trend's Head 2 Head and Ignition), the shows you want to be watching were created for the sole purpose of vehicular entertainment, developed with personalities all their own. Some of our favorite shows have disappeared from Netflix over time (miss you, Fifth Gear), but there's hope. Here are five shows about cars that you can stream right now.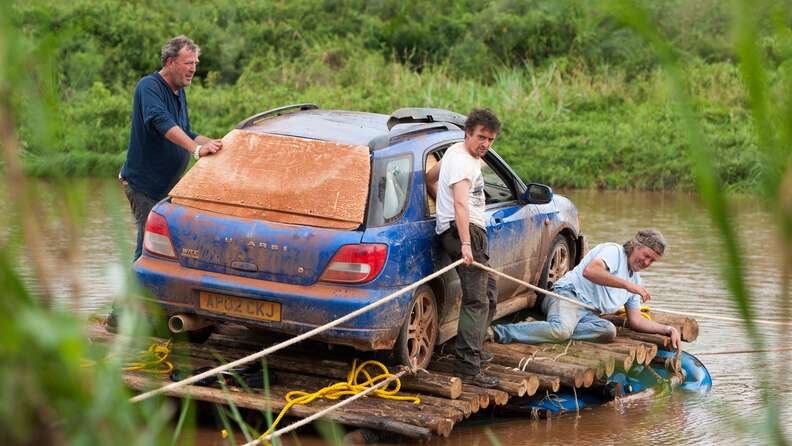 BBC
Top Gear
No list of car shows worth streaming would be complete without Top Gear, the motoring program geared at enthusiasts around the world. Right now, you can stream Seasons 19 to 23 on Netflix, granting you access to some infamous moments in Top Gear history, and two very different casts: the original gang of Jeremy Clarkson, Richard Hammond, and James May, and their replacements, Chris Evans and Matt LeBlanc. In our opinion, classic Top Gear is the best and only kind, so be sure to catch the reviews, track time, guest appearances, and epic Africa and Patagonia specials while they're still for the viewing.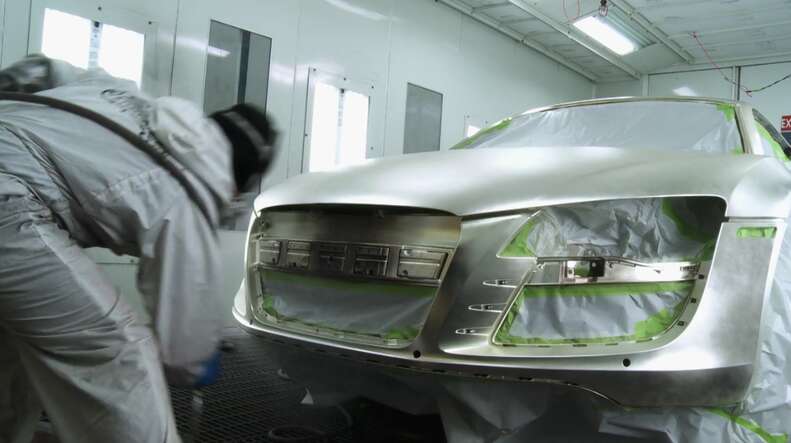 Discovery Channel
Inside West Coast Customs
If you want a car show involving customizations without limit, you'll want to check out Inside West Coast Customs, where Ryan Friedlinghaus turns ordinary rides into show-stoppers from his shop in Corona, California. It's a unique look at the bespoking process, and you never know which vehicles will enter the shop, everything from a Ford Fiesta to buses and RVs. Season 7 of the show is still airing in real time, but you can catch Seasons 1 and 2, now on Netflix, at your leisure.
Discovery Channel
Highway Thru Hell
Not all shows about cars are about showing off flashy rides. Highway Thru Hell documents the rescue and recovery work that takes place on the most threatening thoroughfares in Western Canada. Neither snowfall nor unexpected obstacles can prevent Jamie Davis Motor Truck from extracting stuck trucks, but the travails of running a business can sometimes trip Jamie Davis up. All five seasons are currently available for streaming, perfect for a weekend binge or a transcontinental return flight.
Discovery Channel
Canada's Worst Driver
For a slightly different take on Canadians and cars, have a look at Canada's Worst Driver. The show challenges contestants' driving abilities to indulge our obsession with people being named the best- and worst-skilled. Who among us wouldn't want to watch expert drivers show the unskilled/inferior drivers how it's done? Go ahead and stream a few episodes of the program. You might be able to pick up some new tricks.
Discovery Channel
Monster Garage
At Jesse James' shop, West Coast Choppers, time is of the essence to turn typical cars and trucks into unexpected, multipurpose machines. Given a small pile of cash and about a week's time, James and his team worked Frankenstein-level magic to convert a DeLorean into a hovercraft, a Chevrolet Camaro into a dirt rally car, a Mazda MX-5 Miata into a watercraft, plus so many more projects. At this time, you can watch episodes from Season 5 of the show on Netflix, which originally aired over a decade ago.
Sign up here for our daily Thrillist email and subscribe here for our YouTube channel to get your fix of the best in food/drink/fun.
Jeff Jablansky is a freelance journalist who's always looking for the path less traveled. (It's usually more entertaining.) Follow his adventures @unclewithcars.