Everything We Know About 'Castle Rock' Season 2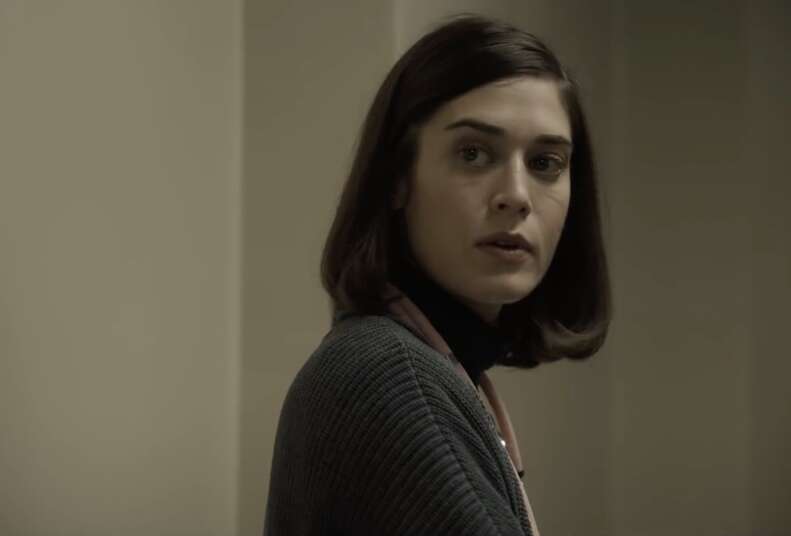 Hulu's Castle Rock ended its first season in September of 2018, leaving a bunch of unanswered questions and bigger mysteries waiting in the wind. The first 10-episode installment -- which expands on Stephen King's epic story universe through multiple perspectives of Castle Rock, Maine, the fictional city featured in many of the author's books -- culminated in the reveal that the story is playing with multiple timelines and alternate dimensions in a manner befitting the genre icon.
Featuring solid performances by the likes of Bill Skarsgård, Scott Glenn, Sissy Spacek, Andre Holland, Melanie Lynskey, and more, the season came to a close on a cliffhanger of sorts: After being set free from his cage and wreaking havoc around town, the supernaturally mysterious prisoner (Skarsgård) was returned to his cage, bringing Castle Rock back to some semblance of normalcy. But as we know, normalcy is an odd thing in Castle Rock, and Season 2 is set to dive into the backstory of Annie Wilkes, Stephen King's nurse from hell who appears in Misery (both the book and the 1990 film). Given that Castle Rock is an anthological series designed to pull together different threads of the Stephen King canon, Season 2 will bring in a whole slew of new characters and problems. Without further ado, here's everything we know about Castle Rock Season 2.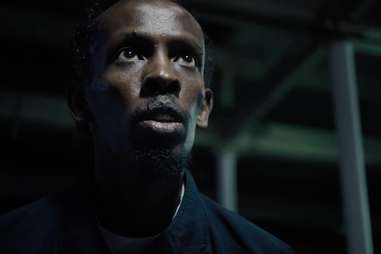 When will Castle Rock Season 2 premiere?
Castle Rock Season 2 will premiere on October 23 on Hulu. Ahead of that, however, there will be a screening and panel for the new season at New York Comic-Con at the Hulu Theater at Madison Square Garden at 3:30pm on October 5.
Is there a trailer for Castle Rock Season 2?
Hulu released a trailer in September that sets the tone for the new story, depicting a younger Annie (Lizzy Caplan), her teenage daughter, and a host of characters from the Castle Rock community. Kicking off with a car crash, things get more and more frantic as the trailer progresses -- look how angrily Annie is chopping that carrot!
What will Season 2 of Castle Rock be about?
The synopsis of the new episode, as posted by TV Guide, reads: "In Season 2, a feud between warring clans comes to a boil when budding psychopath Annie Wilkes, Stephen King's nurse from hell, gets waylaid in Castle Rock." Wait, does this mean we're going to be getting a cockadoodie origin story of everyone's favorite ankle-smashing madwoman from the 1987 novel Misery and played by Kathy Bates in the 1990 film adaptation? That's absolutely what this means!
This is obviously a break from the story being told in Season 1, which is the narrative formula the creative team Dustin Thomason and Sam Shaw have been committed to since the show first premiered. "The basic idea is that it is an anthology in the sense that we're going to tell a new story that gives you a different lens into Castle Rock and into Stephen King each season," Thomason previously explained to Den of Geek. "The thing we've always been really excited about, in the same way that the Stephen King universe operates, is that each story will stand alone, but that we will be circling back to characters whose stories intersect with the new stories."
Will anyone from last season be returning for Season 2?
We'll probably see familiar faces from the first season in passing scenes, but no returning stars have been announced yet. However, if Hulu stays true to the Fargo-esque narrative they're telling, it's all about the town's grander scope -- and the quirky, creepy citizens that inhabit Castle Rock.
Unlike AMC's fellow horror anthology series The Terror, which saw a shift in showrunners between Seasons 1 and 2, Castle Rock showrunners Dustin Thomason and Sam Shaw are returning to work on Season 2. J.J. Abrams and Steven King continue to executive produce.
Who else will be starring in the show this time around?
Taking on the role of young Annie Wilkes as she grapples with the beginnings of her own psychosis will be Lizzy Caplan (Masters of Sex, Party Down). Elsie Fisher, the breakout star of last year's Eighth Grade, has been cast as Annie's teenage daughter Joy, according to Deadline.
Another important new face joining Season 2 is Paul Sparks (Boardwalk Empire). The actor will take on the role of bully John "Ace" Merrill, who was originally brought to life on-screen by Kiefer Sutherland in Stand By Me, Rob Reiner's film adaptation of King's short story "The Body" -- a tale which is referenced multiple times throughout Castle Rock's first season. Sparks is replacing Garrett Hedlund, Deadline reports, who was originally cast in the role.
According to TV Guide, Sparks' character will be "taking over his uncle's businesses and causing problems with the Somali community in nearby Jerusalem's Lot." 13 Reasons Why's Matthew Alan will play Chris Merrill, Ace's brother and attempted peacekeeper between the rival regions of Castle Rock and Salem's Lot.
The Somali community referenced above will feature some wonderful talent as Yusra Warsama (Assassin's Creed: Origins) has been cast as one of the town's key figures, playing Dr. Nadia Omar, a medical director of a Jerusalem's Lot hospital. Oscar nominee Barkhad Abdi (Captain Phillips, Blade Runner 2049) will play Abdi Omar, Nadia's older brother and a key figure in Maine's growing Somali community.
Also joining the season is John Hoogenakker (Tom Clancy's Jack Ryan), playing a character with "a complicated connection to Wilkes." TVLine also reports that Sarah Gadon (Alias Grace), Alison Wright (The Americans), and Greg Grunberg (Heroes) will all join the cast in a recurring capacity. Gadon plays Annie's nemesis Rita Green, Wright will play Valerie, a Castle Rock local, and Grunberg will play Sheriff Boucher. Robin Weigert (Big Little Lies) will play Annie Wilkes' mother, Crysilda Wilkes.
Last but not least, a familiar face from the Stephen King world will be joining the show. Tim Robbins, who played Andy Dufresne in Frank Darabont's The Shawshank Redemption, will be playing the cancer-stricken patriarch of the Merrill crime family, Reginald "Pop" Merrill. Robbins' appearance here continues the meta-referential trend started in Season 1 of including iconic actors from King's previous works, similar to that of the involvement of both Skarsgård and Spacek in the show's initial 10-episode run.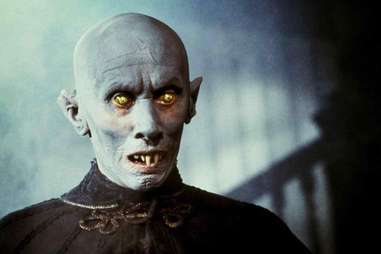 With so much talk of 'Salem's Lot, could vampires finally be showing up in Castle Rock?
Castle Rock only scratched the supernatural surface of what is possible within the Stephen King universe in Season 1. So far on the show, we've seen references to inter-dimensional travel and psychic abilities -- and a whole bunch of murder -- but not once did we catch wind of any of the bloodthirsty creatures who appear in Stephen King's 1975 novel 'Salem's Lot and the subsequent 1979 two-part TV miniseries. Season 1 simply laid the groundwork for what's to come, and honestly, if it's possible for the citizens of Castle Rock to travel through a portal to other dimensions, then the concept of vampires living in the city's neighboring town doesn't seem all that far-fetched.
What Stephen King references will be explored in Season 2?
For fans keeping track, Season 1 of Castle Rock was jam-packed with Stephen King Easter eggs. And it sounds like Season 2 will keep with the genre goodies for fans of the horror maestro's work.
As we mentioned above, Annie Wilkes will be featured heavily in the new episodes which will give Misery fans a lot to chew on, we're sure. Aside from the young nurse, Hedlund's Ace Merrill is another familiar name. He appeared in "The Body"/Stand By Me as well as Needful Things, where he pursued a treasure map from the sinister Leland Gaunt with the goal of tracking down treasure his uncle buried before passing away.
This brings us to Ace's uncle, Reginald "Pop" Merrill. Pop was first introduced on the pages of "The Sun Dog," a novella featured in the Bram Stoker-award winning anthology, "Four Past Midnight." In the story, he was the owner of the Emporium Galorium, a junk shop in Castle Rock, and also took advantage of the poor in town by lending out money with extremely high interest rates. It looks like Castle Rock will be retconning his tale a bit because Pop originally ended up dying after using a paranormal camera in the novella, only to be mentioned multiple times in passing conversation in Needful Things.
And of course, there's 'Salem's Lot and The Shawshank Redemption; both Stephen King tales were referenced to varying degrees in the first season of Castle Rock. With a closer eye on the town of Jerusalem's Lot in the cards this season, and the simple fact that Ace Merrill spent time at Shawshank Prison in "The Body"/Stand By Me, we're surely going to get more of these two King classics once the show returns for Season 2.