Though taste is subjective, some style choices are almost universally a bad idea. That is unless you are one of that elite group of guys who murder the game so completely that the rules don't apply and wrongs turn into rights. With a warning that you should probably not attempt any of these at home, the bar, or anywhere else, we rounded up six style crimes, and the guys who very publicly got away with them... somehow.
The Crime: Matching your surroundings
The Defendant: Joseph Gordon-Levitt
Why he pulls it off: Your man is matching the couch. Some stylist either couldn't be bothered to watch Jimmy Fallon to find out how fashion forward the NBC set really is, or more plausibly, just knew nothing could take away from perma-velveted Joseph Gordon-Levitt's sartorial success. JGL should not be penalized because, damn, look at him. Velvet? Check. The very on-trend Oxblood Red? Check. It's really the couch's fault for having the audacity to show up in the same color palette and not even manage to look half as good.
The Crime: An all-white suit
The Defendant: Justin Timberlake
Why he pulls it off: All-white suits are tough to pull off unless you're a Vegas magician. In the '80s. Except the one person who makes it look easy: Justin Timberlake. (Sorry Pitbull. You're still killin' it in those linen pants though.) In fact, JT does it so regularly, Madame Tussauds chose that outfit for his wax figure. Other than being draped across the man who brought sexy back, the secret to this outfit is that it's not the Canadian Tuxedo he wore to the MTV Awards with Britney Spears in the '90s. He could really only look better after that.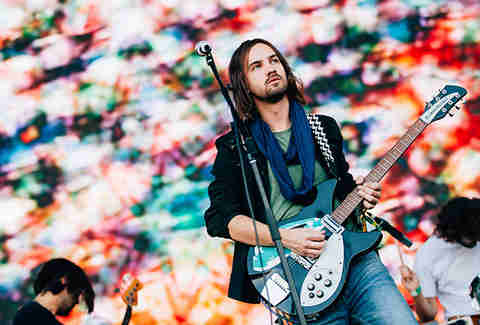 The Crime: A skinny scarf
The Defendant: Kevin Parker, Tame Impala
Why he pulls it off: A skinny scarf on anyone else looks like a time-traveler hopped back to the year 2004 and raided the closed of a Limited Too-obsessed 12-year-old girl. On Kevin Parker of Tame Impala, however, it's just the convention-shirking fashion choice that only the front man of a band could not only pull off. No, really -- a Tiger Beat writer didn't threaten our family to make us write that. Google "Kevin Parker Scarf" and see what we mean. A scarf too skinny to offer any practical use except as limply hanging neck accessory works only for this dude... or hand-sculpting a bust of Wes Anderson in a Portland warehouse.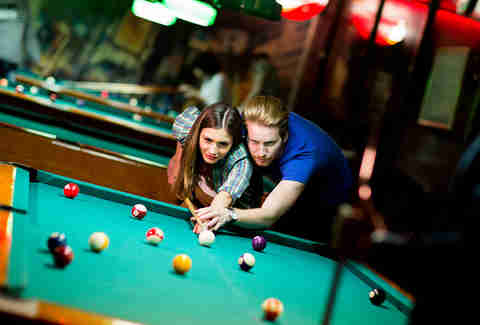 Don't just look good -- smell good
Now that your threads will be turning heads, get the scent to match. Curve Fragrances For Men is the difference between being introduced and sealing the deal at the end of the night.
The Crime: Double crazy pattern
The Defendant: Kendrick Lamar
Why he pulls it off: This extra loud iteration of the quintessential California outfit of shorts and button-down short-sleeves is cool -- on Kendrick Lamar. Anyone else would be accused of firstly, trying too hard to be cool, and secondly, looking like they're wearing knockoff Givenchy or their mom's curtains. While this busy pattern might distract from any other person wearing it, Lamar has the personality to pull it off. Yes, there's a "can get away with wearing curtain patterns" personality.
The Crime: Canadian Tuxedo
The Defendant: Bruno Mars
 
Why he pulls it off: Denim on denim on denim is a risky move -- one can only claim to be part of a Gold Rush-era historical reenactment troupe for so long. But Bruno Mars nails it, owing to the confidence only an endless collection of distracting hats and a double-platinum album can provide. Plus Bruno knew when to stop, which was just before he started looking like he had a stolen loaf of bread under that jacket in pre-revolutionary France.
The Crime: Pouty face
The Defendant: Ed Westwick
 
Why he pulls it off: Technically, this is his face and not a style choice per se. But it needs to be here. Nobody else could really pull off this look, considering it is, literally, just Westwick's face -- and, literally, pulling that off would be gruesome and not stylish at all. The orphans who once crooned, "You're never truly dressed without a smile," clearly never imagined the existence of stylish, brooding Westwick, who accessorizes every outfit, every day, with Blue Steel. Anyone else would earn the reputation for being a jerk, but Westwick took the half-lidded eyes and mysteriously expressionless mouth and made it work. Except in Gossip Girl, when he was most definitely a jerk.