You'll Finally Be Able to Stream the Best Classic Disney Movies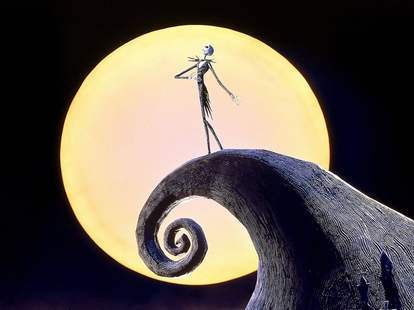 It's a tale as old as time: you attempt to watch a classic Disney flick from your childhood, only to discover the movie isn't available to stream online. How the hell are you supposed to get your Pocahontas on?!
Well, if you're a Hulu subscriber, things just got a lot easier, thanks to a new deal with the House of Mouse (Perhaps 2016 hasn't been a complete wash after all). As part of a new partnership, Hulu will have exclusive streaming rights to 56 theatrical releases from Disney's archives, including Mulan, Pocahontas, Hercules, Tarzan, and The Nightmare Before Christmas. And these aren't just the animated kids movies, either: according to Variety, Con Air (the classic featuring Nic Cage's mullet on an airplane) will also be available to stream on Hulu in the coming months. Raise your hand if you knew Con Air was a Disney movie -- now stop lying.
If you're a Netflix customer, you know that some of the best Disney movies -- including The Emperor's New Groove and Tarzan -- were made available on the big red streaming service back in September. While Netflix will retain the rights to new theatrical releases (and some older titles), it appears that Hulu (itself partially owned by Disney) will gain streaming exclusivity for the 56 films covered under this new deal.
Don't feel too bad for Netflix, though: exclusive streaming of Rogue One and Captain America: Civil War is one hell of a consolation prize.
Gianni Jaccoma is an editor for Thrillist, and he really wishes he'd put the bunny back in the box. Follow him on Twitter @gjaccoma.